Introducing New Futures.
The New Futures program is for first time exhibiting artists and is one of the elements of our continued mission to break down traditional barriers of the contemporary art world.
Each recipient is awarded a free exhibition space at The Other Art Fair along with access to opportunities designed to jump-start their career.
Recipients are selected in collaboration with art world experts and local creative partners to bring their respective talents and differing perspectives.
Following on from the program's successful launch in 2021, all Fairs in 2024 in London, New York, Los Angeles, Chicago, Dallas and Sydney will showcase the city's selected recipient, providing a career launchpad for one emerging artists at each edition.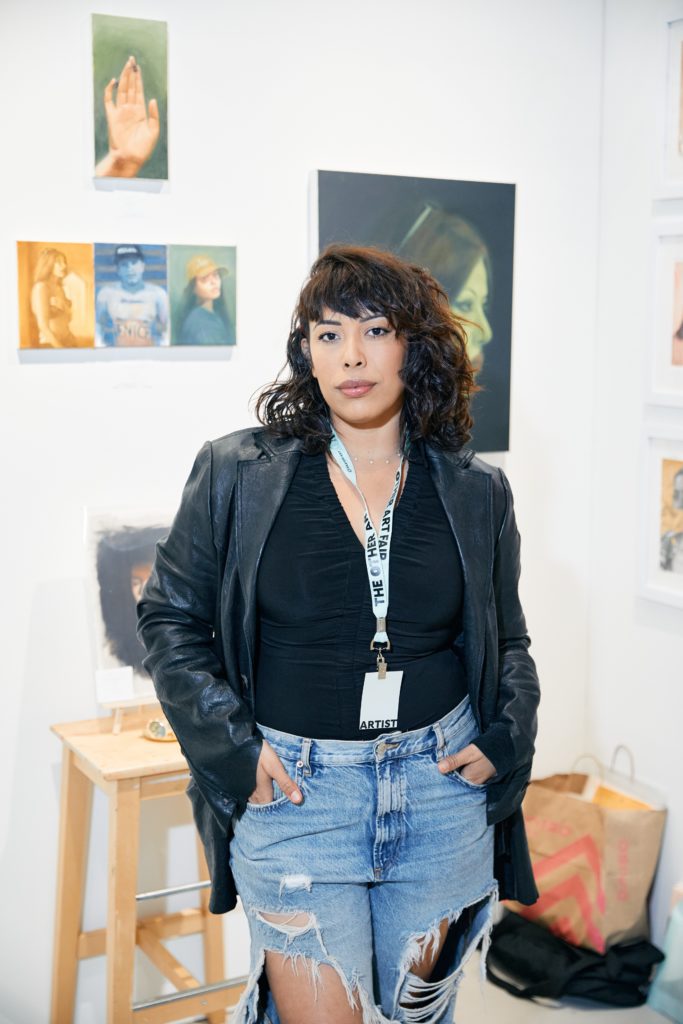 ---
How to Apply
Artists who meet the criteria must apply for New Futures via the online application forms below. Once an application has been completed and submitted, you will receive an automatic email acknowledging receipt of the application. We aim to get back to all successful and unsuccessful applicants within three weeks of the application deadline.

Applications are completely free to submit. There are different applications for each Fair city. Please ensure you are submitting the relevant application and remember that you must be a resident of the Fair city for which you are applying.

Find criteria to apply along with tips for applicants in the New Futures Guide (see below).
Fair Dates 2024
New Futures Application Deadline
Application Link
Los Angeles
April 4 – 7
December 17th
Apply Here
London
March 7 – 10
January 1st
Apply Here
Chicago
April 11 – 14
January 14th
Apply Here
Dallas
May 9 – 12
Opening Soon
Sydney
May 16 – 19
February 26th
Apply Here
Brooklyn
May
Opening Soon
If you have any special accessibility requirements and need assistance or an alternative form of application, please contact: newfutures@theotherartfair.com

---
The Opportunity
Through New Futures, emerging artists have the opportunity to be awarded free exhibition space at The Other Art Fair, with ongoing guidance and professional mentorship.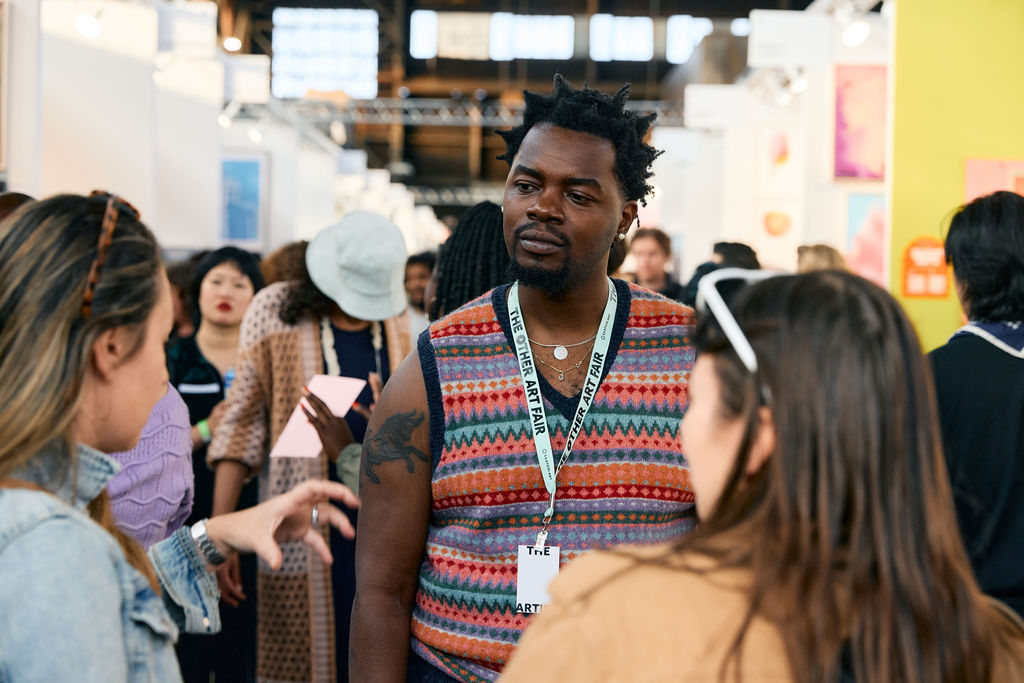 Every New Futures artist will receive, at their discretion, the following:
One free exhibition space at The Other Art Fair for the city applied for.
2 x One-on-one sessions with the Fair team to discuss booth curation, marketing strategy, and Fair preparation.
Optional ongoing guidance through Peer-to-Peer "buddy" system with a Fair artist.
Lifetime membership to The Other Art Fair's Global Exhibitor Community, providing access to networking opportunities, professional workshops, and artist socials.
Participation in exhibition preparation workshops and socials for the upcoming Fair – topics include curation, marketing and operations.
Dedicated feature in the Fair's event programming.
Inclusion on the New Futures class webpage, linking to their Saatchi Art profile.
---
Who is Eligible
Artists must meet all the criteria listed below for their application. Full terms and conditions can be found on the New Futures guide linked below. Any applications received that do not meet the above criteria and terms and conditions will not be eligible for the New Futures program. The criteria includes:
New Futures is open to artists working in all mediums. No formal artistic training is required of the artist.
Applicants must be an artist with a completed body of work to install, exhibit and sell at the Fair.
Applicants must be a resident of the Fair city they are applying for.
Applicants must not have previously exhibited at any edition of The Other Art Fair worldwide, either as an exhibitor, solo project, or installation artist.
Applicants should not have exclusive gallery representation or plans for proposed solo exhibitions at the time of application and up until the end of the calendar year. (This includes involvement in any art fairs and gallery shows).
The recipients must be present and onsite for the duration of the Fair they have applied for.
Past New Futures recipients cannot apply.
Not eligible? You can still apply to take part in our Fairs through our Open Call For Artists. Find out more about deadlines, prices and inclusions here.
---
Community Partners