NEW YORK
June 2-5, 2022
Knockdown Center
Meet new art. Meet new artists. We're reframing art, and how you experience it. This one's for you.
Book Tickets
ART REFRAMED
When the art world as you knew it went one way, we went the other. Where elitism is the norm, we dared to deviate. Art isn't confined to convention or rule, and how you enjoy it shouldn't be either.
We've created something different, and we want you to experience it. We combine affordable and original artworks and 130 independent artists with immersive installations, performances, DJs – and a fully stocked bar.
Here, art is for everyone.
So why not do something impulsive, get excited, and revel in the creativity? You belong here.
FAIR DETAILS
---
HOURS
Thursday, June 2: 6pm-10pm
Friday, June 3: 3pm-10pm
Saturday, June 4: 11am-7pm
Sunday, June 5: 11am-6pm
Check out our Visiting Information section for more information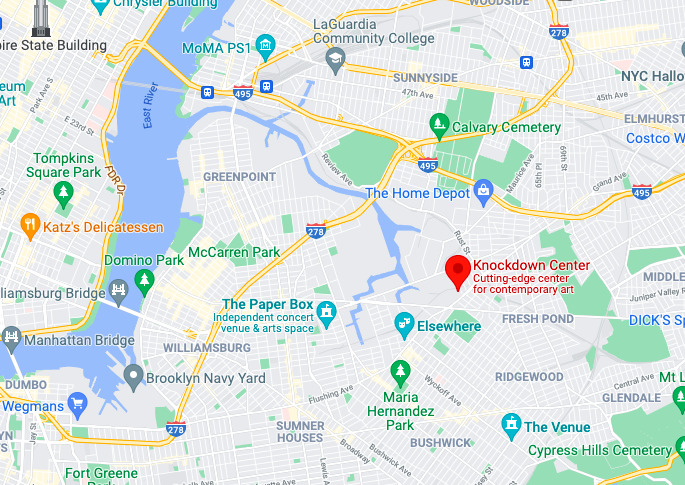 Your Art Adventure Starts here.
COLLECTIONS TO SHOP NOW
Shop The Online Studios
Discover curated collections and artworks by artists exhibiting in the New York Fair.
EXPLORE THIS STUDIO
Curious Encounters Await
Buy your tickets to our summer show on June 2-5 at the Knockdown Center.
Visiting Information and FAQs
Learn about our opening hours, ticket prices, and getting to the Fair.