BROOKLYN
November 9 – 12
ZeroSpace
Experience-seekers, this one's for you. We're reframing art and how you experience it. Save over 30% on weekend tickets—book by October 18.
BOOK TICKETS
ART REFRAMED
When the art world as you knew it went one way, we went the other. Where elitism is the norm, we dared to deviate. Art isn't confined to convention or rule, and how you enjoy it shouldn't be either.
We've created something different, and we want you to experience it. We combine affordable and original artworks and 120 independent artists with immersive installations, performances, DJs – and a fully stocked bar.
Here, art is for everyone.
So why not do something impulsive, get excited, and revel in the creativity? You belong here.
FAIR DETAILS
---
HOURS
OPENING NIGHT
THURS, NOV. 9: 6 – 10 pm
GENERAL ENTRY
FRI, NOV. 10: 5 – 10 pm
SAT, NOV. 11: 11 am – 7 pm
SUN, NOV. 12: 11 am – 6 pm
VENUE
ZeroSpace
337-345 Butler St.
Brooklyn, NY 11217

Visiting Information
Service dogs are welcome ;
All other furry friends will need to stay home.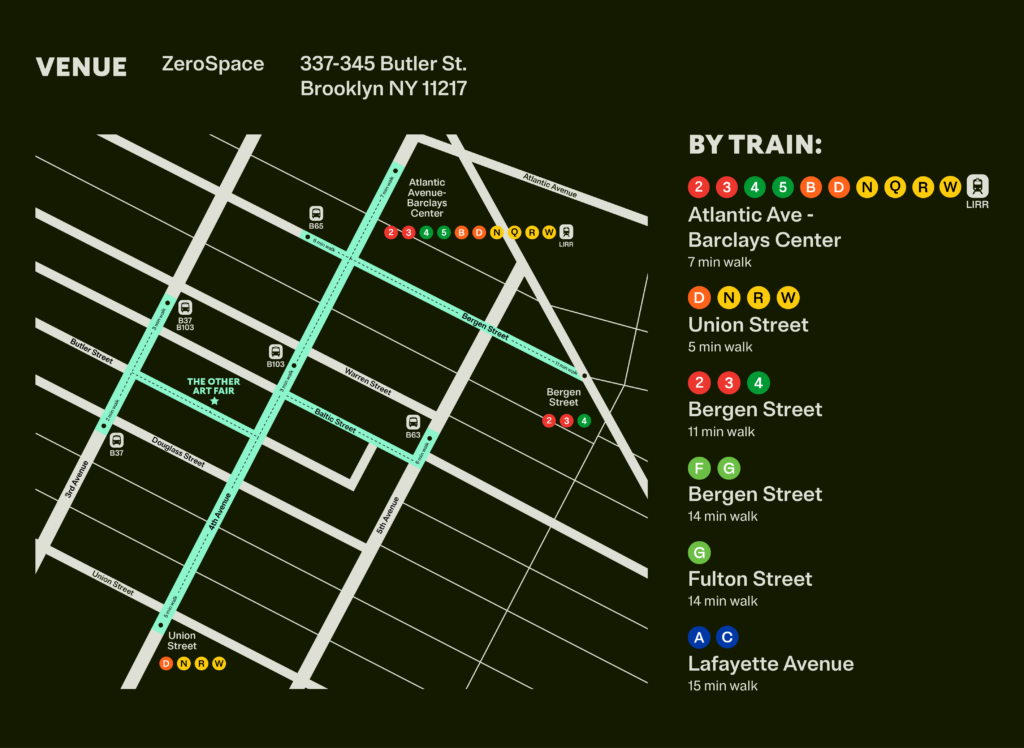 PREVIEW ART NOW
---
LATEST NEWS
---
ART NEWS
THIS CELEB-FAVORITE DESIGNER LOOKS FOR 3 THINGS WHEN SOURCING ART
Nicole Gordon (the creative powerhouse behind Nicole Gordon Studio), renowned Interior Designer spills the beans on her secret sources for affordable, accessible art and making it work with your home.
FAIR NEWS
Revamp Your Home Decor with Dreamy Art This Virgo Season for a Fresh Look.
Looking to refresh your home decor? The astrological forecast suggests that now is the perfect time, and we've got you covered with four handpicked artists whose work is in theme with the shifting cosmic parade.
FAIR NEWS
Think 'Inside' the Box
Indeed, Barbie has infiltrated countless conversations, encouraging us to wistfully reminisce about and reconnect with our childhood. And now, Barbie is even influencing the ways in which we view, deliberate and buy art.
Join Our Artist community
Access the latest Fair news, artist socials, exclusive offers and more, by signing up to our artist newsletter.
Interested in exhibiting?
Open calls for exhibiting artists can be found on our applications page.