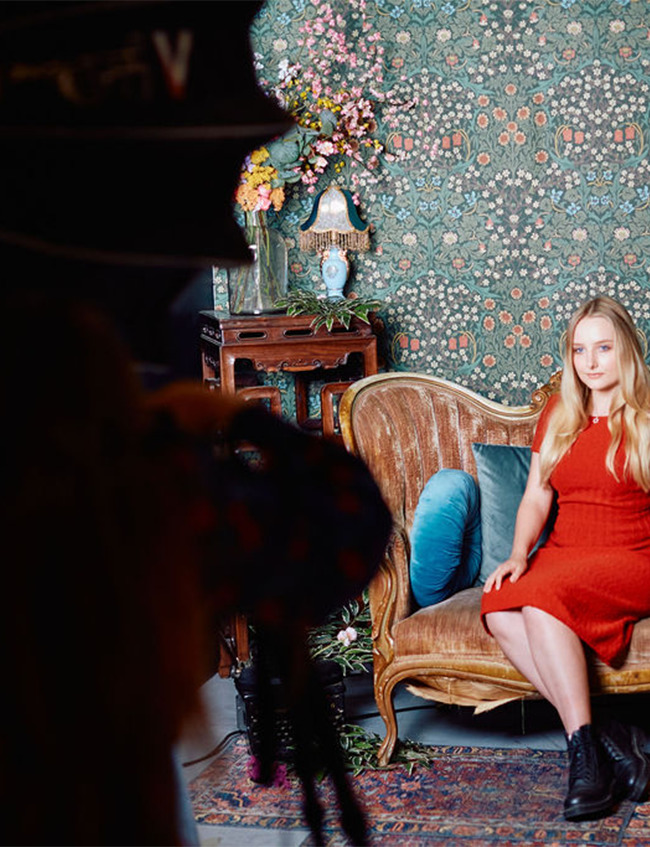 PORTRAITS IN THE FIRST HOUSE

A POP-UP PORTRAIT STUDIO BY ANNA MARIE TENDLER

Guest Artist Anna Marie Tendler will craft scenes and capture portraits inspired from her photography series 'Rooms in the First House.' You'll have the exclusive opportunity to have your own "House of Self" portrait styled and taken by Anna Marie Tendler at our Los Angeles, Chicago, Dallas, and Brooklyn Fairs.

Each portrait sitting comes with a digital file to keep. Limited sessions are available. Max of 3 people per session. See pricing in FAQs below.

HOW TO RESERVE:

The 'PORTRAITS IN THE FIRST HOUSE' experience is only available to The Other Art Fair ticket holders. Want in? Here's how:
Book your ticket to the Fair
All advance ticket holders will receive first access to pre-book portrait sessions via email.
Remaining sessions available will be booked on a first-come, first-serve basis once the Fair opens.
Los Angeles and Chicago experience sold out. Don't miss out—grab your Fair tickets by the pre-booking release dates below. Dallas Fair now open, pre-book your portrait sessions in advance online at this link.

March 31 – April 3, 2022





April 21 – 24, 2022




May 12 – 15, 2022




June 2 – 5, 2022



Portrait Session Pre-Booking
Release Date:
May 23, 2022
---
#PortraitsInTheFirstHouse
---
FAQs
Are the photography portrait sessions available to anyone?
The "Portraits in the First House" experience is available only to Fair ticket holders. You must first purchase a Fair ticket granting you entry to the Fair. Tickets are available via our website.
This experience is only available at our Los Angeles, Chicago, Dallas and Brooklyn Fairs.
How much are each portrait sittings?
$250 — 1 person
$300 — 2 people
$350 — 3 people
Payment collected upon booking. No cancellations, transfers, or refunds. Each portrait sitting comes with a digital file to keep.
When can I book my photography portrait session?
A limited amount of portrait sessions will be available to pre-book, available on March 21, 2022 for the L.A. Fair; April 11, 2022 for the Chicago Fair; May 2, 2022 for the Dallas Fair; and May 23, 2022 for the Brooklyn Fair. If you have a ticket to the Fair by these dates, you'll receive an email with a unique link to pre-book a photography portrait session. All remaining sessions will be available first-come, first-serve on-site at the Fair.
Can I only pre-book for a portrait session during day/time that I have a Fair ticket?
Your Fair ticket will grant you access to arrive for your portrait session, regardless of Fair ticket type (for example, your Saturday Fair ticket will grant you entry for a Friday Portrait Session).
I did not pre-book a portrait session. How can I reserve a session on-site at the Fair?
I've pre-booked my portrait session. What time do I need to arrive?
You will need to be at the pop-up portrait studio at Anna Marie Tendler's booth no later than 5 minutes before your booked session. Keep in mind that you will first need to show your Fair tickets for entry at the Welcome Desk so allow enough time to arrive.