20/20 poster design by Claire Mason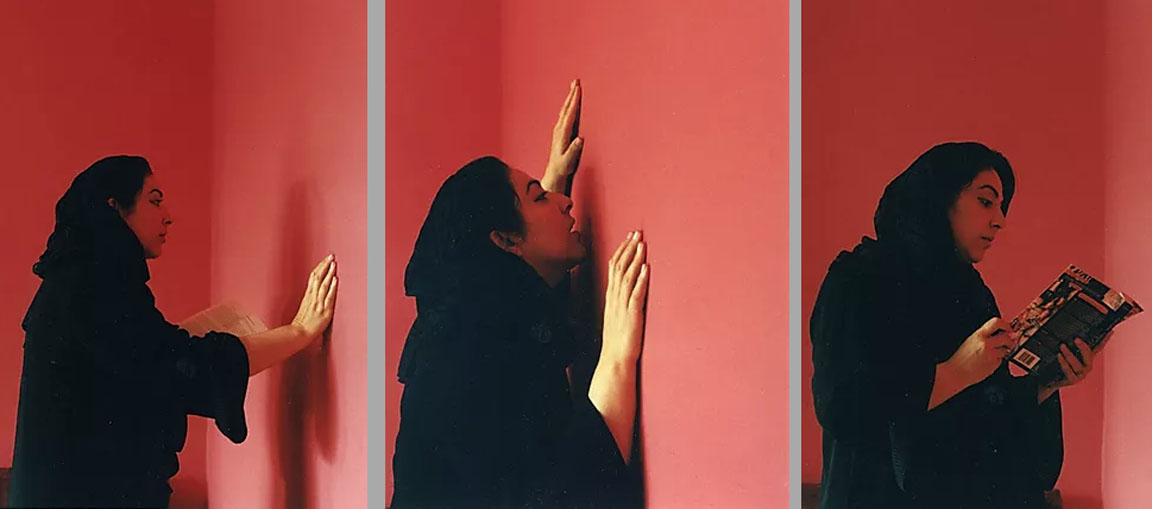 DAILY PROGRAMMING
Experience art in a whole new way with these exciting and unusual activities – throw that art fair rule book away
FRIDAY LATE
Bring your dancing shoes and shimmy game and join 20/20 Friday Night Late, for a spot of D A N C I N G with sounds spun by sound artist extraordinaire Ain Bailey & soulful sounds of Francesca Bruno [DJ F. Bruno] to set the mood. And if you fancy a little "Pleasure" in the exploration of your sexuality through your creativity, you can treat yourself with the creative talents of ceramic artist Adele Brydges, more info below.
Friday 15 October 6-7.30pm
SOUND ARTIST AIN BAILEY
Ain Bailey is a sound artist and DJ. Her compositions encompass field recordings and found sounds and are inspired by ideas and reflections on silence and absence, architectural urban spaces, and feminist activism. Get ready for Ain's live DJ set on Friday night.
Photo credit: Alice Marcelino
Friday 15 October 7.30-9pm
DJ FRANCESCA BRUNO
DJ F. Bruno is a classically trained musician, who began DJing in Italy in 1990 until she made London her home in 1997 were she began playing underground clubs since 2000-2001 mixing a unique blend of  Soul / Nu Soul / R&B / Hip Hop/Reggae / Lovers Rock/Dancehall /Afrobeat /Afrohouse /Kizomba.  Get ready for Francesca's live DJ set on Friday night.
Friday 15 October 6.15 – 8.30PM
THE ART OF PLEASURE WITH ADELE BRYDGES – ADULTS ONLY
Ever explored your sexuality through your creativity?  Let your imagination run wild, be playful and create by customising your own porcelain pleasure tool at this dildo decorating  workshop. This is a truly unique fun experience, no matter your artistic experience.
You must buy tickets for this event, limited availability
Saturday 16 October 2-3.30pm
LIVE PODCAST RECORDING
Join 20/20 for a panel discussion hosted by Artfully Podcast on Saturday 16 October at 2-3.30PM exploring the theme of education, creating and curating for small and large institutions and the perception vs reality of how artists are discussed and written about within the art world.
FREE, and no booking required.
Sunday 17 October 1-2pm
SOUND BATH EXPERIENCE WITH JASMIN HARSONO OF EMERALD & TIGER
Connect to your inner heart with this Sound Healing Meditation
 Experience. Give yourself space to drop into a restorative and uplifting sonic meditation. Jasmin will share majestic sonic sounds including crystal bowls, gong and intuitive soulful vocals. Allow your body to relax, soften and deepen.
Session is FREE but booking is required, book via our Tickets Page
More information about Emerald & Tiger here.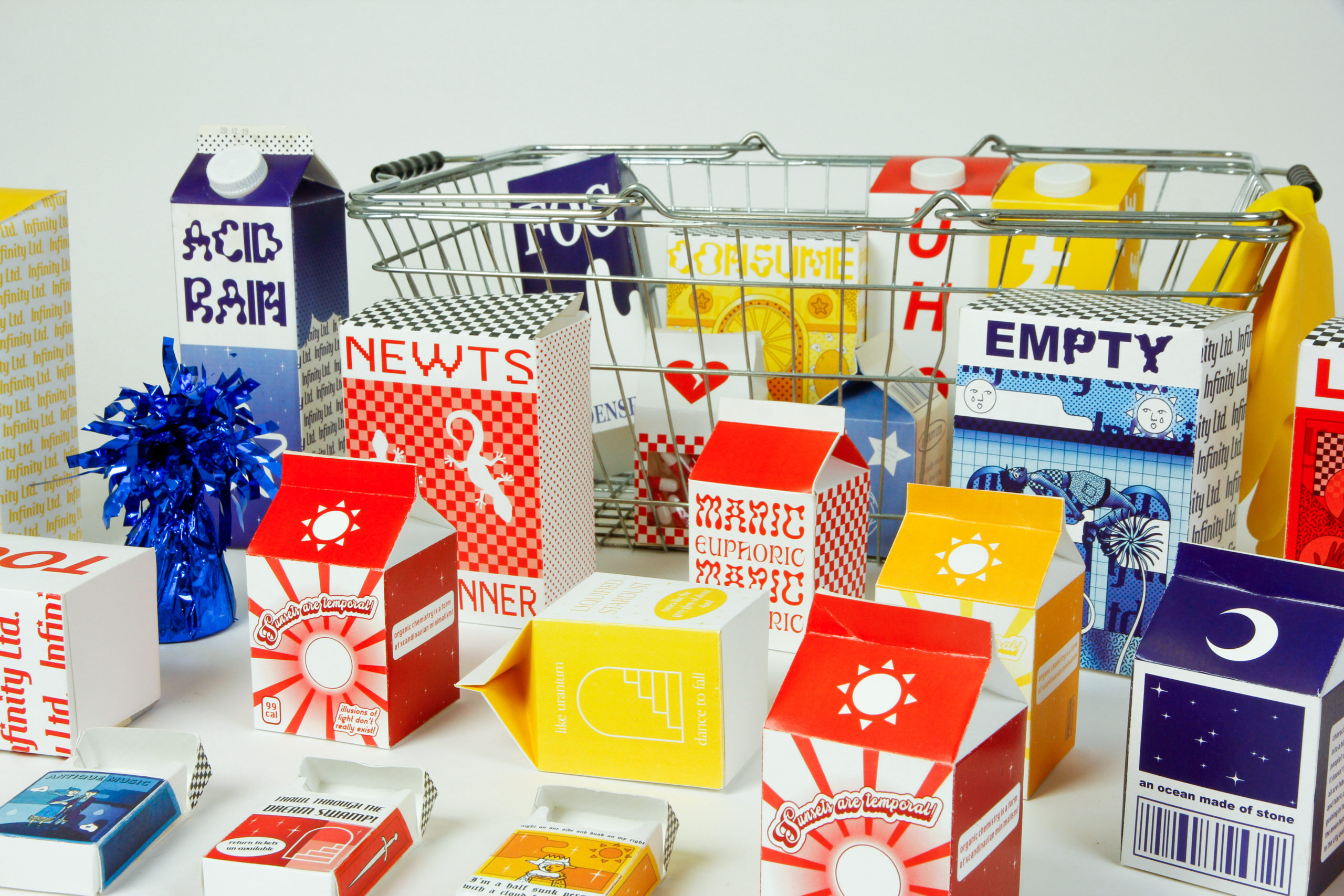 STACY SOWINSKI
Minneapolis/St Paul artist, Stacy Sowinski has been painting snap shots of her life experiences since 2009.  Creating non-conventional portraits from everyday reality and beauty that she sees. As a graduate of Minneapolis College of Art and Design (MCAD), Stacy has incorporated her love of paper and printmaking into a more accessible practice of small acrylic paintings.
SEE RED WOMEN'S WORKSHOP (1974-1990)
See Red Women's Workshop was set up to combat negative images of women and to produce propaganda for the women's liberation movement. They began producing print posters that were accessible to explore the personal experiences of women – from housework, childcare and sexuality to sexism and racism – the personal is political. 
SAYGE CARROLL
American artist Sayge has made a prominent creative space with her ceramics over the last decade. Living in Minneapolis, she holds an annual Harvest Feast and also founded the projects Women of Colour Artist Gathering, Art Church, and the workshop.
SARAH-JOY FORD
Sarah-Joy works with embroidery in order to ask questions of queer narratives and identity. Through the embodied materiality of textiles and an affinity with the domestic, the works slip between public and private moments, protest and parade, desire and loss.
SARAH BORIS
Sarah Boris is an artist and graphic designer based in London. After working for over ten years for organisations such as Phaidon, ICA, the Barbican, Tate, she set up her own art and design practice in 2015. In parallel to commissioned projects Sarah creates screen printed artworks and self-publishes books such as Le Théâtre Graphique and Global Warming Anyone. Her work was acquired by the Stedelijk Museum, Amsterdam and was exhibited at the Design Museum, London and at Une Saison Graphique, Le Havre, France. 
RITA KEEGAN
Born in the Bronx in 1949, Keegan moved to London in 1980 having studied Fine Art at the San francisco Art Institute from 1969 – 1972.  Her work explores memory, history, dress and adornment, often through the use of her extensive family archive.  Keegan has been at the fore front of a number of significant movements in art history, including establishing Brixton Art Gallery, co-founder of Copy Art, she established Women Artists of Colour Index, she was the Director of the African and Asian Visual Arts Archive (AAVAA), and she taught at goldsmiths for a number of years.
REMI RANA ALLEN
Rana-Allen questions her Indian heritage through British eyes. It is with this in mind as a cultural insider she interprets its coded behaviour relatable to both east and west.  Rana-Allen intersects race, gender and sex, bringing visibility to the autonomous Brown female. By morphing sourced materials from Delhi with Western site specific found objects this ever-evolving hybrid identity dislocated from geographic heritage is relocated. 
"My practice mirrors the slow dilution of my cultural heritage as it seeps further from my grasp. 'I think in English, I appear Indian' becomes a mantra." (Rana-Allen 2017)
REBECCA STRICKSON
Born in Lincolnshire, Rebecca graduated from Goldsmiths College in 2002, and has spent the last 10 years as a freelance art director and illustrator creating visuals for global ad campaigns, editorial images and a set of stamps for Royal Mail. Clients have included Leon, O2, artsy.com, Nike and Channel 4.  Rebecca's work explores the power of community and working together, and the strength and fun of colour and pattern. 
REBECCA BELLANTONI
Based in London, Bellantoni mines everyday occurrences and abstracts them. Investigating, through the lens of metaphysics, spirit/energy, religion and the aesthetics of them. Troubling the accepted/expected 'real' and the experiential 'real'; how might these removed borders offer portals to self, collective reasoning and healing thought/action. Her practice is wide ranging and utilises video, performance, photography, textiles, printmaking, sculpture, writing and sound-text. Recent works and projects have been shown with Rowdy SS at Tate, Block Universe and Palais de Tokyo, The Hague and Present Futures at The Women's Art Library, Goldsmith
PETER R.KEY
Peter knew from an early age that art would be a lifetime vocation and career. Studying at some of the world's leading creative educational facilities resulted in a BA (hons) first from the RCA and subsequent postgraduate studies in Fine Art at SAIC (Chicago) graduating top of the class both times. A unique practice emerged combining classical motivations and visuals in every media (drawing, painting, performance, sound, light, video, printmaking, textiles, design and a number of academic publications too) with innovative use of technology, breaking new ground in the field.  Preferring to avoid the spotlight personally, Peter's work speaks for itself and critical acclaim followed an initial solo show, with 'voice of a generation' being a regular description of the artist. As a luminary in the creative world, Peter now seeks to pass on this knowledge and insight through mentorship and sustained collaborations with emerging creatives who benefit from such profound guidance.
p1xels
p1xels is a Melbourne-based photographer whose subculture-specific photo documentation of the graffiti scene has spanned over nine years. p1xels' dark and moody compositions are an insight into her passion for exploring urban environments. Beyond abandoned locations, graffiti belongs at the heart of p1xels' work. In a medium where tags and 'pieces' have only a short life span, her portfolio of images allows these works to live on, long after 'The Buff' has removed any trace of them.
MARGO VAN ROOYEN
Margo van Rooyen is a female South African artist born in Durban. In 2019 she graduated from  The Royal College of Art and is currently working as a Head Lithographic printer for editioning and  publishing house The Curwen Studio in London. Much of her work is process based, experimental and pushes the boundaries of traditional print media, often peaking as an installation or sculpture.  
MARIA M. KHEIRKHAH
Maria Kheirkhah is a British Iranian artist, who works with installation and performance to investigate systems of knowledge, power and culture. Kheirkhah's multi- disciplinary art practice focus on decentralising the generalising cultural forms through a practice which is generated by the interplay of history, politics, media and visual arts within contemporary Western visual culture.  Among her numerous exhibitions and presentations are: Conversation Pieces, 1001 questions, Tate Britain 2009; The Psychology of Fear, 198 Gallery 2008; The Anatomy Of Ignorance, Current thinking, Tate Modern 2007.
MARYLOU FAURE
Marylou Faure is a Parisian illustrator and artist, currently based in London. Her playful work often recognised by a vibrant colour palette and quirky style. Specialising in character design, bold colours and hand written typography. Marylou aspires to create artwork that invokes joy with her cheeky and playful style. She expresses herself best when representing the female form and advocates equal rights for all. Above all. Marylou believes in using her skills for good and enjoys working on projects for strong social or ethical causes.
LUNA PARK FOR ART IN AD PLACES
From 2017 until 2021, when the last New York City payphones were finally removed, Art in Ad Places sustained a guerrilla campaign of replacing advertisements with artwork. We believe our public spaces would be better if we got rid of advertisements entirely, or replaced their messages with artwork and PSAs. We initially started our campaign by partnering with a new artist to install their work at a NYC payphone each week throughout 2017, but continued to install art in payphones throughout the city on a more ad hoc basis through summer 2021.
LENTHALL ROAD WORKSHOP/ INGRID POLLARD
Ingrid Pollard (born Guyana) lives and works in London. Pollard comes from a community arts background and training in screen printing, film and photography. In the past her work has also documented the work of performers, writers and theatre companies, and has exhibited widely across Europe, and Barbados. Recent exhibitions include: Where is Here (2016), Museum of the African Diaspora, San Francisco US, We have Met Before, (2017), The National Gallery of Jamaica, Valentine Days, (2017) Autograph ABP, and Seaside Show, (2018) Turner Contemporary. In 2019 she was awarded a Baltic Artists Award and was a recipient of the Paul Hamlyn
KEEGAN XAVI
Keegan Xavi is a visual artist (collage, watercolor, photography, film), Teaching Artist and Art Historian living in Minneapolis, Minnesota. She cultivates a creative life as an artist, finding synergistic balance between creating, learning, teaching and healing through the arts. Her personal work addresses the often emotionally brutal realities of American History and how this history impacts the present and future, with a recurring, broader theme about the human intersection between nature and technology.
KATARZYNA PERLAK
Katarzyna Perlak is a Polish born artist, based in London whose practice employs video, performance, sound and installation. Perlak's work is driven by politics and feelings; examines queer subjectivities, migration and potentiality of affect as a tool for registering and archiving both present continuous and past historical moments.  Her films have been shown widely at film festivals across Europe. She was part of the Bloomberg New Contemporaries and shows internationally, including: Diaspora Pavilion, 57thVenice Biennial, Art Night London, Liverpool Biennale and Detroit Art Week.
JULIETTE STUART
Juliette Stuart is an illustrator, animator and 3D maker currently finishing the final year of a degree in Illustration and Visual Media at University of the Arts London. She has lived and worked in creative positions in London, Jiujiang (China) and Auckland (New Zealand), and is looking to settle her creative practise down here post graduation. 'Infinity Ltd' is the latest body of work by Juliette Stuart. Infinity Ltd is a fictitious retail corporation. Infinity Ltd stocks parodies of supermarket products, making acid rain in cartons, fish glasses, happiness powder and pill smoothies. Thank you for visiting. 
JO PEEL
Jo Peel documents moments of displacement and gentrification in cities around the world. Recording changing states of the built environment, from construction to disrepair and then regeneration, Peel observes the presence of nature within this cycle as it too grows and decays.  This exploration of the urban metamorphosis manifests across a variety of mediums ranging from huge public murals and hand painted animations to canvas and fine art editions.
JOANNA LAYLA
Joanna Layla is a fashion illustrator and artist. Communicating both beauty and concept within her fashion illustrations she has worked with numerous brands including ELV Denim, Alberta Ferretti and The Guardian, and has been named as one of Fida's "Ones to Watch 2021".
Her distinct aesthetic have been commissioned for publications including Overdue Magazine, Risbel, Milk X, and The Fible. 2020 saw Layla recognised as an exciting emerging artist with new representation at Bleur Gallery (London) and Acid Gallery (France), and a solo show of fashion works in Sweden. She is currently exhibiting at the Istituto Marangoni Miami Fashion School.
JHENI ARBOINE
Jheni Arboine is an educational developer and a contemporary fine artist whose practice as an abstract geometric painter, concrete poet and photographer; enables her to synthesize her experiences as a city dweller, where she interrogates the semiotic signs of the environment, coded colour systems and hidden herstories and histories. She takes an oppositional approach to abstraction, for her the language of abstraction it is not empty of meaning, it acts as a living archive, where theory, code, sign and crispy criticality mingle and coalesce. She describes herself as resilient, emanating from a pedagogy of Jamaican-ness that is Talawah. 
JENNY LEWIS
Jenny Lewis lives in Hackney and works as an editorial photographer for magazines, publishers and commercial clients internationally. Her award-winning portraits are non-judgemental and unobtrusive, offering a rare intimacy into her subject's lives. It is her interest in people and revealing their personal narratives that motivates her work.  Much of her personal work centres on her experience of living and working in East London, which has now been made into three monographs; ONE DAY YOUNG, HACKNEY STUDIOS, and ONE HUNDRED YEARS, a portrait series of 100 portraits every age from 1 to 100 navigating themes of aging, connection and identity.
JEMISHA MAADHAVJI
Artist Jemisha Maadhavji is based in Leicester, U.K. She graduated with a Fine Art Degree from  De Montfort University in 2018. Maadhavji's figurative paintings explore individuals from different cultural backgrounds, personalities and genders through symbolism and narrative. Her work follows a poetic journey in which she searches for beauty. The work is typified by bold bright colours and patterned fabric, and are a contrast between realism and expressionism, from thick textured oil paint to smooth delicate layers.
JASMINE MANSBRIDGE
Jasmine is a professional practicing artist whose work is best described as the meeting of exploration and refinement. Jasmine has taken her art to a number of mediums – sculpture, large-scale public works and intimate paintings for private collection. She is not afraid to venture outside an established comfort zone.  Whatever her choice of art form, Mansbridge brings a refined and meticulous hand to the work; her deliberation and contemplation are evident at all times. The work provokes thought and wonder and gives the viewer the chance to apply their personal storytelling, as they unpack the geometry and portals of Mansbridge's imagined world.
GERALDINE WALSH
Geraldine's work is inspired by cultural dynamics, containing figurative, abstract & botanical references. The work relies predominantly on drawing, as expressed in the clay wall pieces 'Winter always turns into spring'. This is influenced by her early studies at Byam Shaw School of Art. 
'Using water, charcoal & clay, I draw and paint straight onto a plaster wall. With a camera I made permanent the changing images. The drawings are inspired by nature.  The Lotus flower, a flower that grows out of a muddy swamp, acts as its own metaphor, '… out of the greatest darkness comes the brightest light'.
FELICITY TAYLOR
Felicity is a London born and based artist. She trained in Surface Design at the London College Of Communication specialising in screen printing and went onto acquiring her Masters in Material Futures from Central Saint Martins in 2014. Her multifaceted practice includes drawing, painting and printmaking. The combination of imagery and graphics in her pieces are often confrontational and challenging. This is her direct personal response to issues that affect her in contemporary culture and society, particularly those involving women, minorities and mental health issues. 
E. RAELENE ASH
'When it comes to the History of the hardships that some African American women have endured, I find that the strength and courage we possess is not shared on a personal level.  Experiencing first hand the homeless, abused, and those stricken with health issues without medical attention, I am able to share the historical impacting accounts with my acrylic paints.  Living in the impoverished conditions that some African American women have to endure, I witnessed children eating from dumpsters, while the tears flow from the mother's eyes knowing this is the only meal they will have today. These cards, are my accounts of situations still showing the love dwelling within the heart.'
ELIZABETH POWER
Based in St Leonards on Sea, Power's work has a colour palette rich in coral pinks, forest greens and cool blues. Drawing inspiration from Colourists such as Matisse and Hockney, Power's loose and free abstraction takes this to the next level. Power has been featured by the likes of Vogue, The Royal Academy of Arts, Delphian Gallery, Heals, The London Design Festival, Itsu, Artsy, Art For Charity Collective, Print Club London.  Power co-hosts The Artfully Podcast (rated in GQ's top 50 podcasts for 2021), which covers news stories, gossip, and revisiting art history you thought you knew, or always wished you did.
EGO AHAIWE SOWINSKI
Ahaiwe Sowinski is a mixed media artist, designer and archivist. She is currently the archivist and co-curator of the Rita Keegan Archive Project and holds positions on the advisory boards for, Yo Mama Housing Collective, Frogtown Neighborhood Association and Not/Nowhere. Most recent exhibitions include, Show & Tell, Women's Art Library (2015), WARM Guerrillas: Feminist Visions, Minneapolis (2016), Stardate: 02.20.2017, Controlled Burn, Patrick's Cabaret, Minneapolis (2017), Dunkle Energie: Feminist Organising, (2019), Mercator: Distortions and Projections in Discovery, University of the Arts London (2019), Remember to Exhale(collaboration with Ain Bailey), Studio Voltaire (2020), Notes From a Phantom, (collaboration with Aida Wilde), disCONNECT A-Locked-Down (2020).
DOMINIQUE Z. BARRON
"I am a Black visual artist and researcher currently based in London. You can usually find me at my house chillin with a book or some tv show. I am particularly passionate about radical political education and movement building though, so when I do come up for air, it's most often for reasons related to this. My most recent research explored the different factors within formal or informal spaces that allow for and contribute to political education and engagement. Other projects have explored place-making and political resistance through methodologies that included mapping, photography, film, audio soundscapes, oral histories, and ethnography."
DELPHINE PAROT
Delphine Parot was a French artist who graduated from London College of Communication in 2008 studying Surface Design. She set up the independent print studio All Cats are Grey in East London in 2010, offering bespoke screen printing services to artists and designers as well as continuing her personal print practice.  ACAGP printed for the likes of C. Raeburn, Hato Press, Because Music, Jean Julien and Lex Recorded amongst others .
Delphine was inspired by the work of Bernard Buffet, Miró and later Atelier Bingo. She was precise and loved the magic of screen-printing in the way the colours were brighter and particularly enjoyed it when layers were printed slightly off.
DELPHINE NOIZTOY
Delphine Noiztoy is a Southern French Tattoo Artist who decided to anchor herself in London in 2008. After years of letting her creativity speak through Skin she developed a Strong style as a "Heavy Black Worker", from daunting full Black limbs, Brutal Brush strokes to delicate Watercolour Gradients and Dotwork Her Pallet is always in shades of Black but not on other Mediums!  On Paper She likes to explore all sorts of tones in Water-colour Portraits and has a special tender spot for Muted Tones that remind of The Poetically eerie rivers and lakes from the Pyrenees.
CLAIRE MASON
Claire Mason is a graphic designer and writer who works mostly with books, publications, typography and language. This preoccupation has been a consistent presence within her work. She works with and for publishers such as Book Works, Four Corners and Penguin Books as well as collaborating with artists on publishing projects.
CATHY TABBAKH
Cathy Tabbakh is a French contemporary artist working in both France and the UK. Her colourful work collides imaginary forms with existing landscapes through the use of both architectural and botanical elements, she focuses on still-lifes and bathrooms. Cathy works with international art advisors and curators and exhibits regularly. Her work was also featured in Stylist and Grazia and most recently commissioned by Soho House to produce 2 works to be included in their permanent collection and displayed in their new Paris branch opening soon. Recently, she showed 8 works at a duo show with Delphian Gallery, in London.
ANNIE ATTRIDGE
Annie Attridge uses the ornamental and seductive qualities of porcelain to explore the Baroque traditions of figurative decorative sculpture. Her works are infused with desire and longing, containing underlying waves of passion and romantic archetypes; all this seen through a prism of humour and comic symbolism. Exploiting the medium's potential to be modelled, stretched and decorated, Attridge creates entangled, orgiastic and amorphous scenes that resonate playfully with sensual pleasures. The work itself becomes both an object and a sign of desire. Abstracting the female form, Attridge explores ideas of seduction, sensuality and beauty, mixing contemporary context and traditional materials with an air of mischievous fruitiness.
Photo credit: Matthew Booth
AMOKE KUBAT
Amoke Kubat is a multidisciplinary artist, Culture Bearer/Elder, and 2021 Jerome Hill Fellow. She is curious about self, the natural world, and the Sacred. Self taught, Amoke uses artmaking (writing, weaving, dollmaking, mosaics) to define and hold a position of wellness in an America sick with inequalities and inequities. Her writings include her memoir, "Missing Mama: My Story of Loss, Sorrow and Healing" and the plays, "ANGRY BLACK WOMAN & Well-Intentioned White Girl" and, "Old Good Pussy and Good Old Pussy." 
AIN BAILEY
Ain Bailey is a sound artist and DJ. She facilitates workshops considering the role of sound in the formation of identity and recently held a residency at the ICA, London.  Exhibitions in 2019 included 'The Range' at Eastside Projects, Birmingham; 'RE:Respite' at Transmission Gallery, Glasgow, Scotland, and 'And We'll Always Be A Disco In The Glow Of Love', a solo show at Cubitt Gallery, London. Last year, Bailey was commissioned by Supernormal and Jupiter festivals to create and perform a new piece of work,  'Super JR'. Currently, following a commission by Serpentine Projects, she is conducting sound workshops with LGBTI+ refugees and asylum seekers.
AIDA WILDE
Aida is an Iranian born; London based printmaker/ visual artist and educator and the founder of Print Is Power & Sisters In Print projects. Her outdoor public art installations include, Honk Kong Walls 2019, Shangri-La, Glastonbury Festival, Wood Street Walls, Adblock Bristol, Croydon Rise Festival & various Brandalism projects.
Aida's find art studio based serigraphy has been both national and international including, residency at the Women's Art Library at Goldsmiths, her Credit Crunch poster was shown in Victoria & Albert Museums touring exhibition, and collaborating with Help Refugees UK on a number of projects that have been exhibited in Somerset House and Saatchi Gallery.  More recently (2020) Aida worked on the international cross culture exhibition disCONNECT which was a collaborative project with Schoeni Projects and Hong Kong Walls creating a pandemic related immersive installation which was installed in London & Hong Kong.
ADELE BRYDGES
Blending art and craft with method, process and deferred gratification. Like the best experiences, pleasure is a journey, not just a destination.
"My work is incredibly personal and as much about celebrating and reclaiming my own sexuality and agency as it is about empowering others to embrace theirs. Working mainly in porcelain and leather, I combine craftsmanship and a passion for pleasure to create beautiful, sensual tools and bodywear. My pieces challenge preconceptions on self-pleasure and art, while encouraging people to explore sensuality and connection through the most evocative and intimate of objects and rituals."
Photo credit: Yolandi.Y. Liou