VENUE & GETTING HERE
How To Find Us At: Brooklyn Navy Yard, Agger Fish
We have found a new home in Brooklyn for this May 18 – 21. If you are wondering how to find us? This page is just for you.

Type this Address into your map app:
Sands Street Gate: 299 Sands St, Brooklyn, NY 11205

Once you Arrive at Sand St Gate follow these helpful steps:

We will have our on-site staff waiting to greet you at the gate.
Follow the walking map route indicated on the map on this page.
The walk is a short (4-5 mins) through the Navy Yard to the Agger Fish building. There will be signage along the way.
Once you arrive at Agger Fish look out for the welcome desk (which is also sign posted), where your ticket will be scanned or you will purchase your tickets.
If you have any questions at all our on-site team will be on hand to help you out.

Click here to plan your journey to the Fair with Google Maps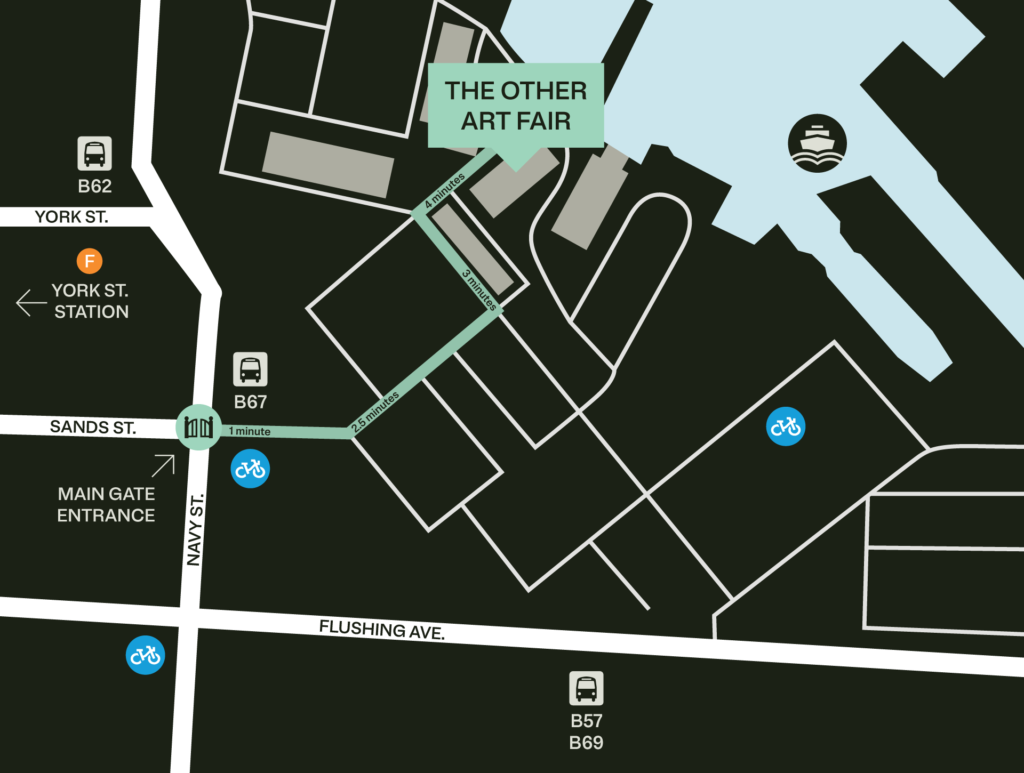 ---
FAIR HOURS
OPENING NIGHT
Thursday, May 18: 6pm – 10pm
GENERAL ENTRY
Friday, May 19: 4pm – 10pm
Saturday, May 20: 11am – 7pm
Sunday, May 21: 11am – 6pm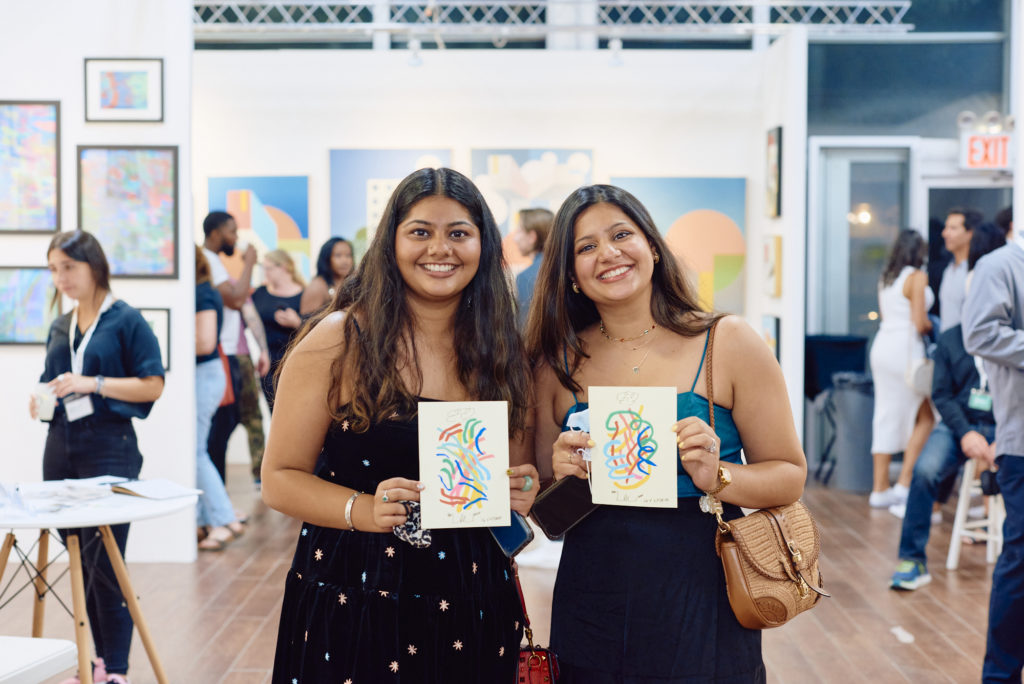 ---
GETTING HERE
By NYC ferry
One of the easiest and most direct ways to get to Brooklyn Navy Yard is by boat. NYC offer a ferry from East 34th Street, starting from $2.75, Adult one-way. Buy Tickets here.
By Rideshare or Car
Entering the Navy Yard is easiest through the Sands St. Gate Entrance, which is open to access 24/7. If you enter through another gate, please take opening times into consideration. No cars can enter through the gate.
By bike
Why not bike it? Do your bit for the planet and ride straight to the door. There are lots of Citi Bike docks within the Navy Yard, the closest to the entrance is, Sands St. Gate. Which is just a short walk from the venue itself. Click here to locate your bike.
By Subway
Take the F Train to the York St. stop and then walk about 15 minuets (through the Sands St. Gate)
By bus
There is a handy stop for the MTA B67 bus, just inside the Navy Yard at the Sands St. gate. The B67 bus connects the Navy Yard with parts of Williamsburg, DUMBO and Boerum Hill. You can see more here.


If you would like to report any accessibility issues onsite at the event please see the Front of House Manager at the Welcome Desk or a member of Security who can summon a member of the Management Team.
For advance accessibility requests please contact: info@theotherartfair.com
---
TICKET INFORMATION + PRICING
OPENING NIGHT (Thursday)
First look during Opening Night
Re-entry Friday – Sunday (re-entry tickets issued at Welcome Desk)
Option to book guided tour with a Saatchi Art curator (limited availability)
$45 – ADVANCED
ends May 17 at 11:59 pm EST
$50 – ON-SITE
Book online in advance for savings and easy check-in. On-site pricing goes into effect on event day and tickets will be available for purchase both online and on-site at our Welcome Desk, pending availability.
GENERAL ADMISSION (FRI- SUN)
Entry to the Fair
Option to book guided tour with a Saatchi Art curator (limited availability)
$12 – EARLY BIRD
ends April 19 at 11:59 pm EST
$18 – ADVANCED
ends May 17 at 11:59 pm EST
$20 – ON-SITE
WHEN YOU ARRIVE (WE CAN'T WAIT EITHER!)
All visitors must have a ticket to enter. You can purchase a ticket through Eventbrite on our tickets page.
Head over to our Welcome Desk to check in. Please have ready:
your QR code on your ticket
your government ID
Visitors 21+ will be wrist-banded during check-in for quick service at the bar. Government-issued I.D. is required.
RE-ENTRY
If you wish to return on another day of the Fair, please visit the Welcome Desk to request your complimentary will-call ticket before you leave. Re-entry is subject to availability.
FAQS & MORE
Have a question we didn't cover here? Check out our FAQ page.