ART BUYING 101 – WHERE TO START
Are you feeling art-curious, but not quite sure where to start when it comes to securing your first piece of art? Well, you've stumbled upon the right page. We understand that buying art can seem like a daunting task, especially if you're new to the game. But don't worry, we've got your back. Our guide is specifically designed with you in mind, to help you become the art aficionado you've always envisioned yourself as.
Whether you're looking for a bold statement piece to hang over your sofa or a quirky conversation starter for your office, we've got you covered.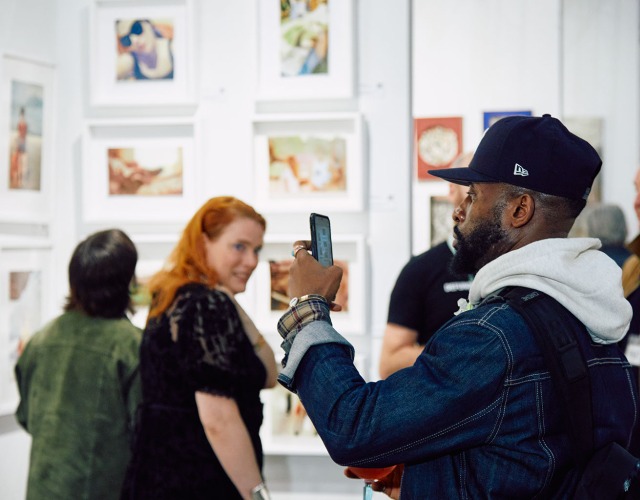 FIND YOUR GROOVE
When it comes to art, finding pieces that truly speak to you is essential. After all, art is meant to be a reflection of your personality and individual taste.
So, before you begin your art-buying journey, take some time to get to know your own preferences. Do you tend to gravitate towards bold, colorful pieces that demand attention, or do you prefer the calming tranquility of landscapes and seascapes? Maybe you're drawn to abstract art that challenges your perception.
Whatever your personal preferences may be, the key is to buy what you love and leave the rest. Don't feel pressured to conform to anyone else's taste or style. The beauty of art is that it's subjective, and what speaks to one person may not speak to another.
Ultimately, the goal is to find art that puts you in your groove. When you surround yourself with pieces that resonate with you on a deep level, you create an environment that feels authentic and inspiring.
CAN I AFFORD IT?
"Can I afford it?" is always a burning question, but we're committed to making art accessible through transparent pricing. Our prices are clearly marked, and our friendly artists are always happy to answer any questions.
Art prices depend on a number of factors, including how much of the artists' time it has taken, the materials used, the size, and how many editions of the piece have been created.
At our fair, you can expect to find open-edition prints (that means the artist can print as many copies of the work as they like) from around $100. Limited editions (i.e., the artist has printed only a very restricted number of copies of an artwork and once they are sold won't ever produce more), depending on their size and production, can cost from $300+, while small originals will probably be around $400-$500.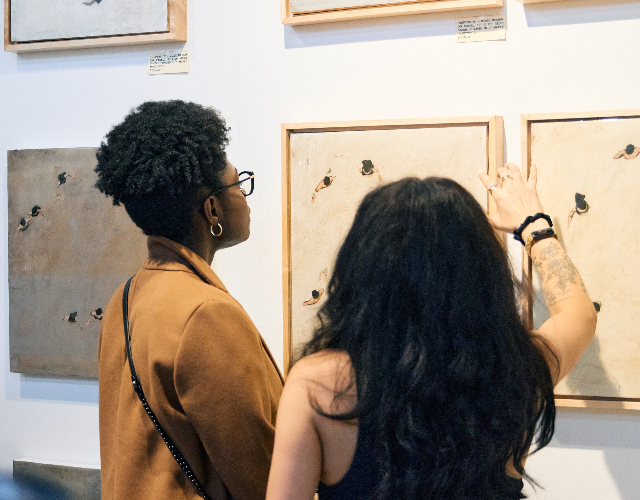 CREATE A WISHLIST
If you're heading to a Fair for the first time, you can expect to find hundreds of artists and thousands of artworks when you step through our doors. This can make it difficult to know where to start and, the thing about original art is, there's only one of everything – once it's gone it's gone. Get ahead of the game and make a hit list of artists you like the look of, by browsing the artists' profiles participating in our Brooklyn November 2023 Fair. Check out their individual websites or social media pages as well to get a feel for their work, then when you arrive, look up their booth number and make a beeline for their booth.
GET TALKING
What makes us different from other art events is that the artists are there for you to talk to – so make the most of it. Having a conversation with the artist gives you an insight into their work; how it was made, how long they have been working, and what they are planning on doing next. This gives you a better bond with the artwork you like, and a story to relay to your friends and family once you have the piece in your home, office, or elsewhere.
… and there you have it. You're on your way to buying art like a pro.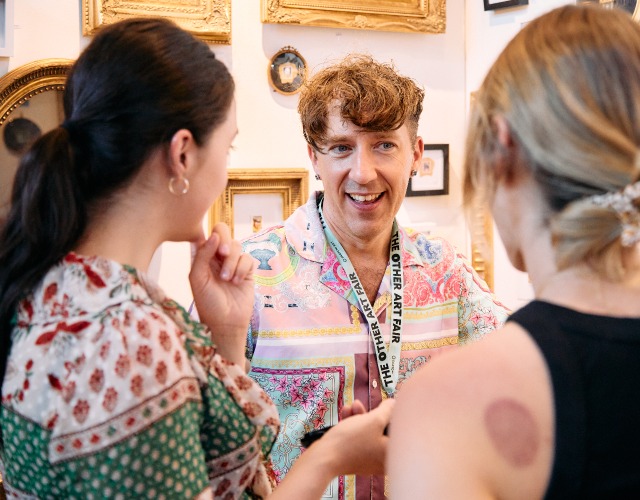 Don't forget – all sales at The Other Art Fair are FINAL.