Your art adventure awaits. 
Here's what we had in store last edition.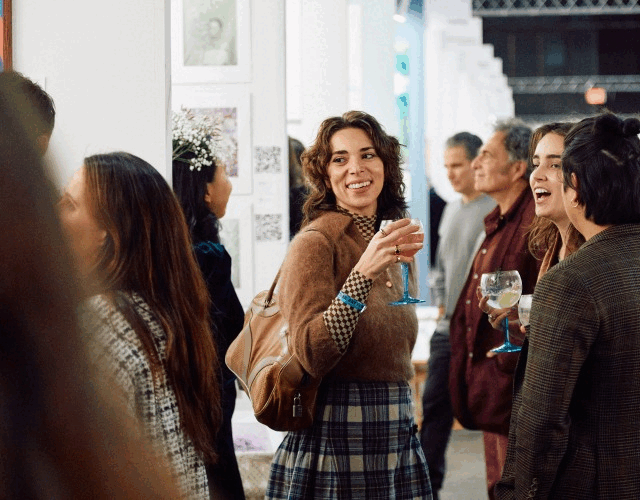 Explore the Fair
We're known for our immersive art experience — from interactive displays, workshops, live DJ sets, a fully stocked bar, and top Sydney food trucks, there's something for everyone!

Meet Our Oct '23 Artists
Who's on your list? Meet 130 game-changing artists and shop their works.
Browse original and limited edition artworks by independent artists, each hand-picked by a selection committee of art world experts.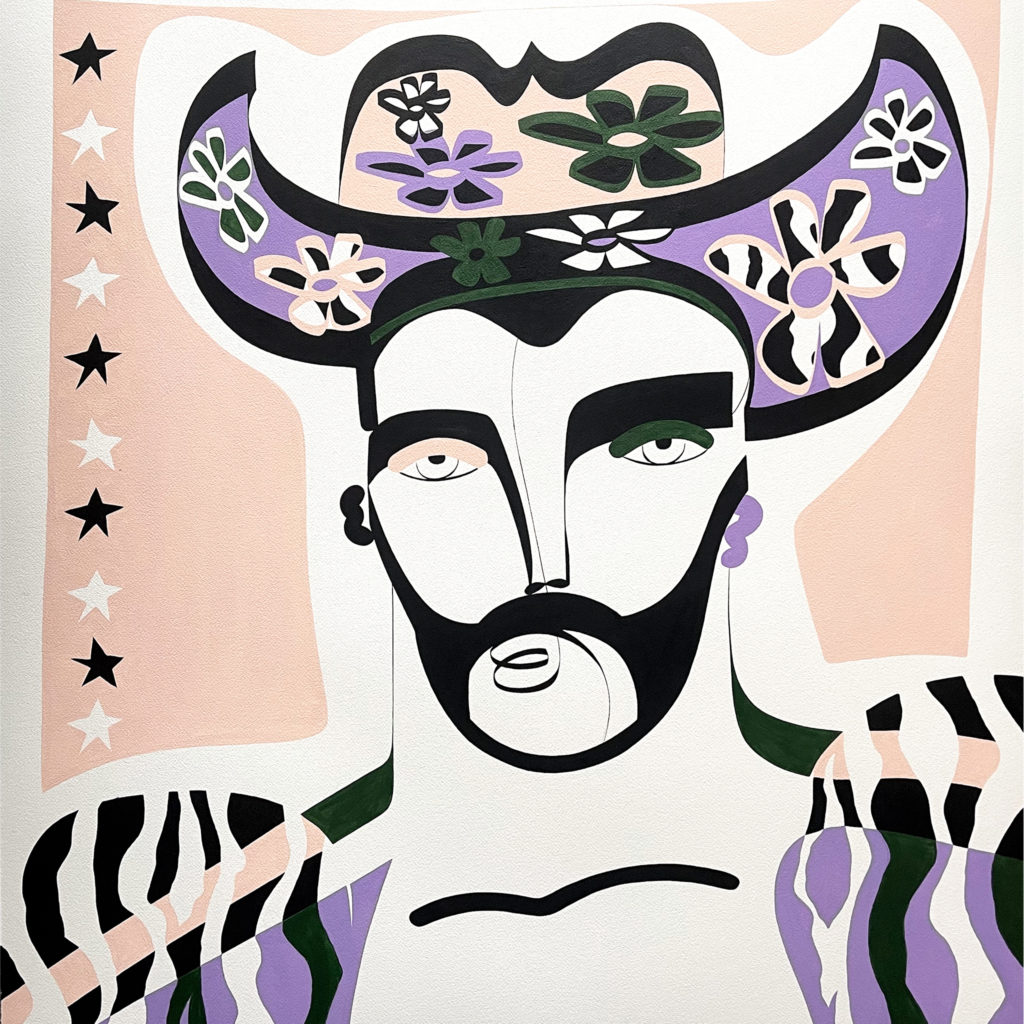 ---
AN EXPERIENCE UNLIKE ANY OTHER
---
Create your own Cartoon with John Paine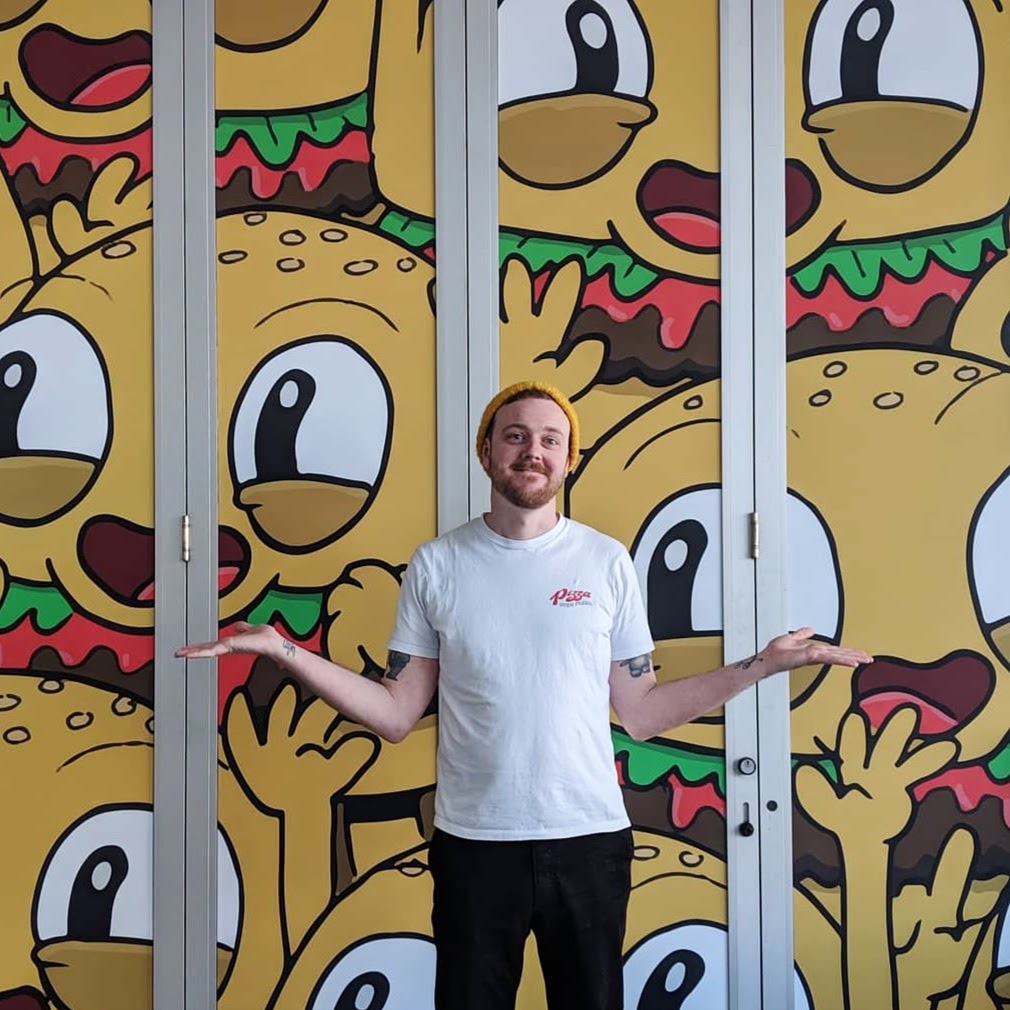 Under John's guidance, visitors are invited to craft their very own animation frame, giving life to their creativity on the big screen.
You'll join forces with fellow visitors, blending artistic geniuses to see your creations burst into animated existence.
Workshops are free and will be first come, first served.
Experience the Magic of Mulga Live Painting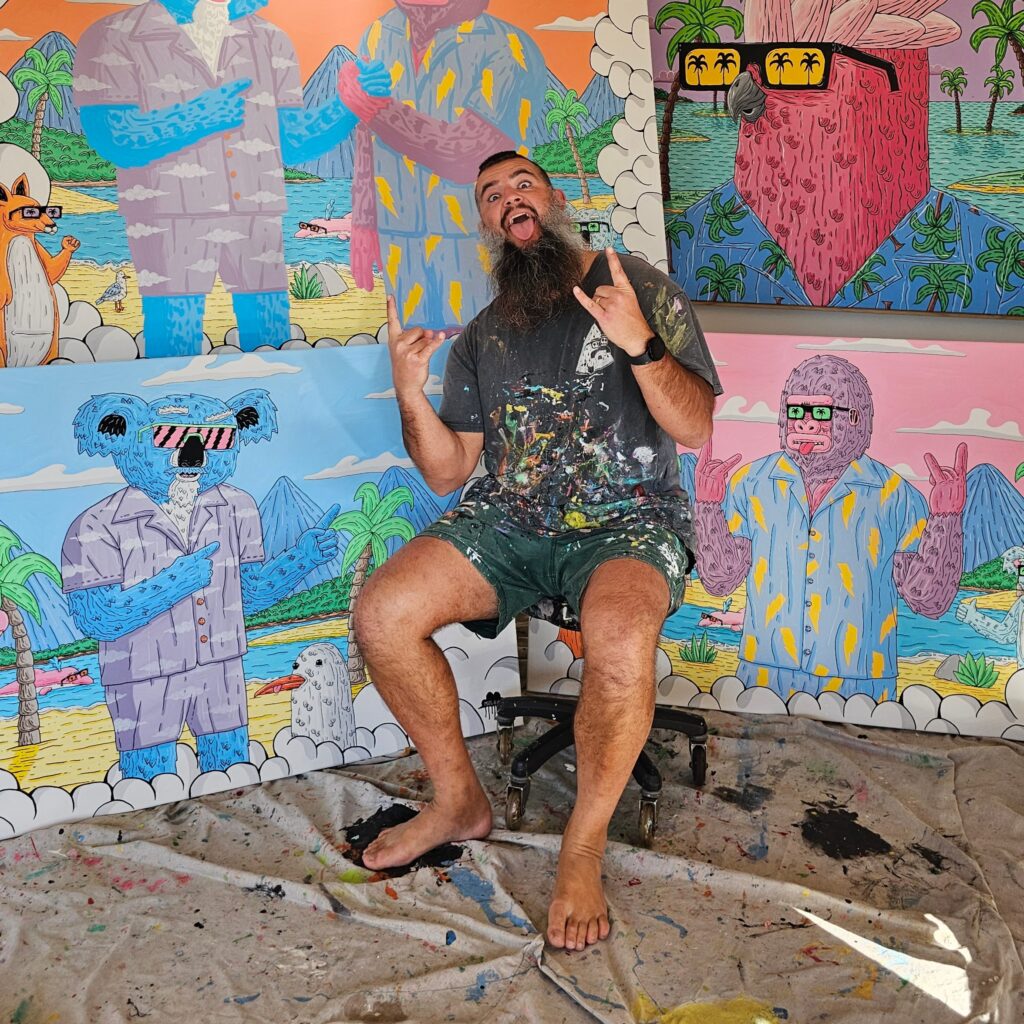 Prepare to be transported into a world of vibrant colours, whimsical characters, and boundless imagination as we welcome the renowned artist, Mulga, to The Other Art Fair. Witness art in the making, right before your eyes. Mulga is an artistic force to be reckoned with. His kaleidoscopic creations have captured the hearts of art enthusiasts worldwide. From flamboyant animals to cosmic landscapes, Mulga's art is a celebration of life, colour, and storytelling.
Mulga is Joel Moore, renowned Australian street artist, freelance illustrator, muralist, published author and designer of the much loved Mulga product range. Known for his unique Australian creations and signature style of intricate line work and bright colours, Mulga's creations grace walls and objects across the world. Mulga loves the beach and surfing and his summer inspired designs bring to life a world where tropical bearded men run rampant, tigers wear diamond sunglasses and gorillas rule the world like some kind of funky planet of the apes. @mulgatheartist Want a Mulga masterpiece to call your own? Visit stand 124 to view his collection.
Step into the future with Doctor Robot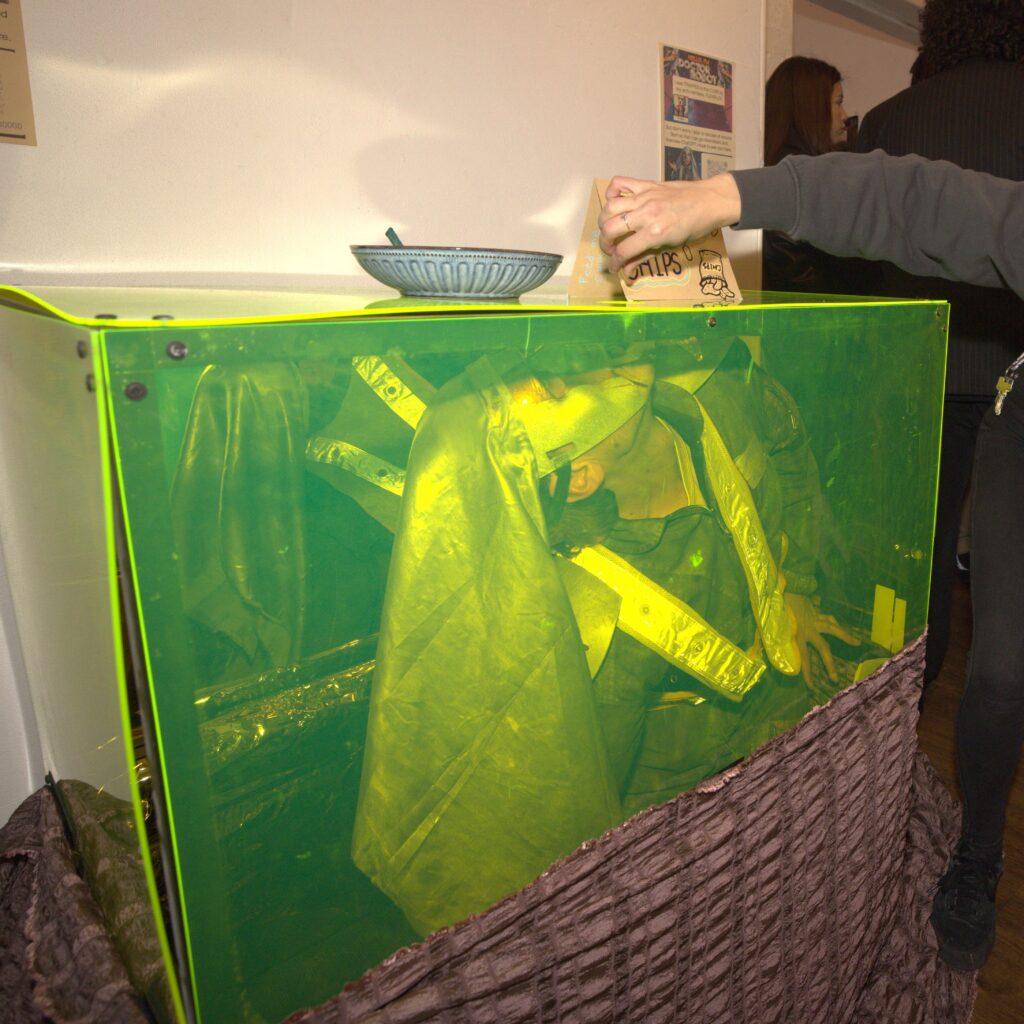 Get ready to meet Doctor Robot, the time-travelling sensation from the year nine million, locked in an indestructible space cube. He's not just any ordinary robot: using his mind-bending futuristic powers, he'll delve into the depths of your brain to reveal your quirkiest secrets. From inside his perspex cube, he'll be sharing the most hilarious and unexpected revelations. Will you be wearing your underpants inside out? Or have you missed calls about your car's extended warranty?
But Doctor Robot isn't just a secret-revealing virtuoso; he's a musical maestro too. Witness a live electronic show filled with synthesisers, woodwinds and the magic of a talkbox. Prepare for audience participation, dancing, and even a cowbell. You can also feed him chips – robots get hungry too.
Doctor Robot will be trapped at the Fair on Friday 13th from 5-7pm and 8-10pm, and Saturday 14th from 12pm – 2pm and 4pm – 6pm.
Live Painting with Uncle Richard Campbell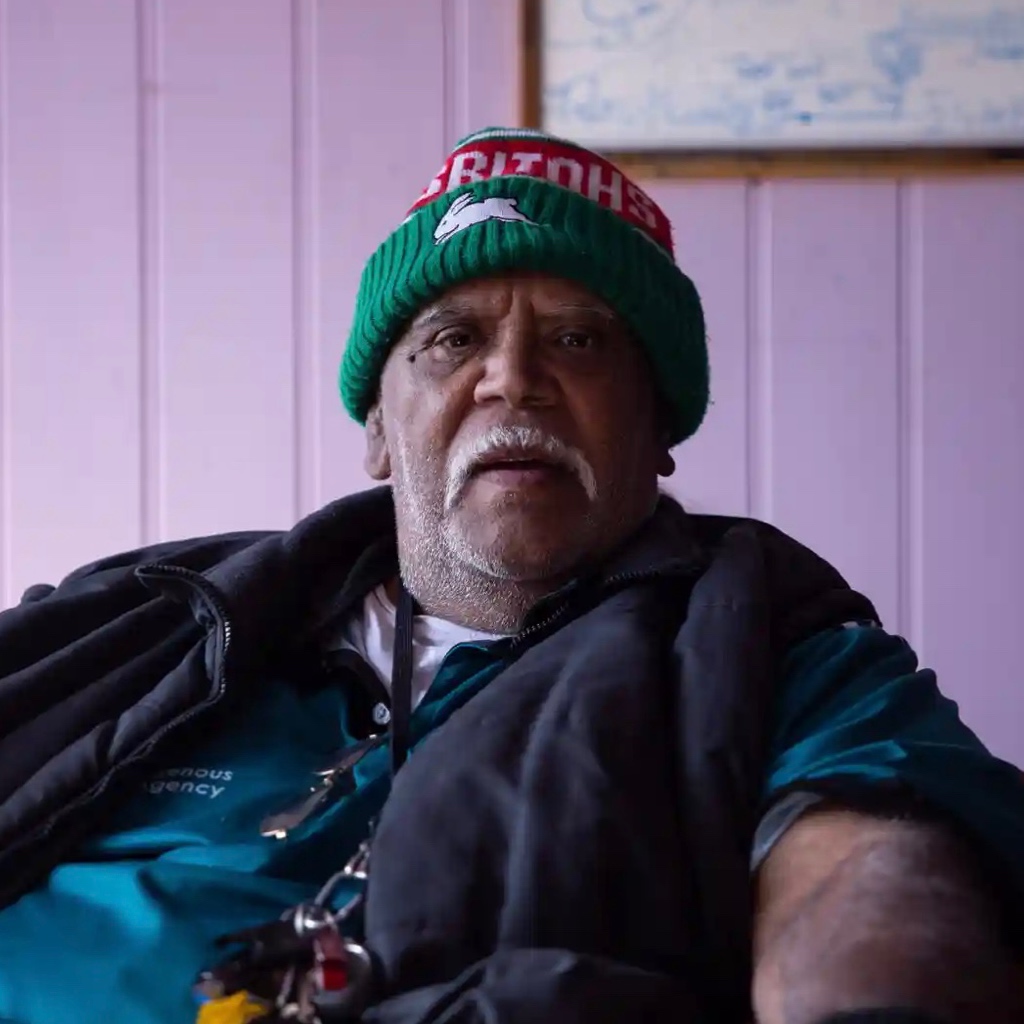 Uncle Richard Campbell, one of the survivors from the Kinchela Boys' Home, will be doing a live painting in collaboration with Christophe Domergue on Saturday 14 October.
The work will be painted with the notion of "painting away the pain". When he was taken from his family and placed in the home, he would sketch to pass the time away and ease the pain of being removed from his family. Uncle Richard is responsible for the illustrations that form the 'We were just little boys' animation.
Buy Art, Win Art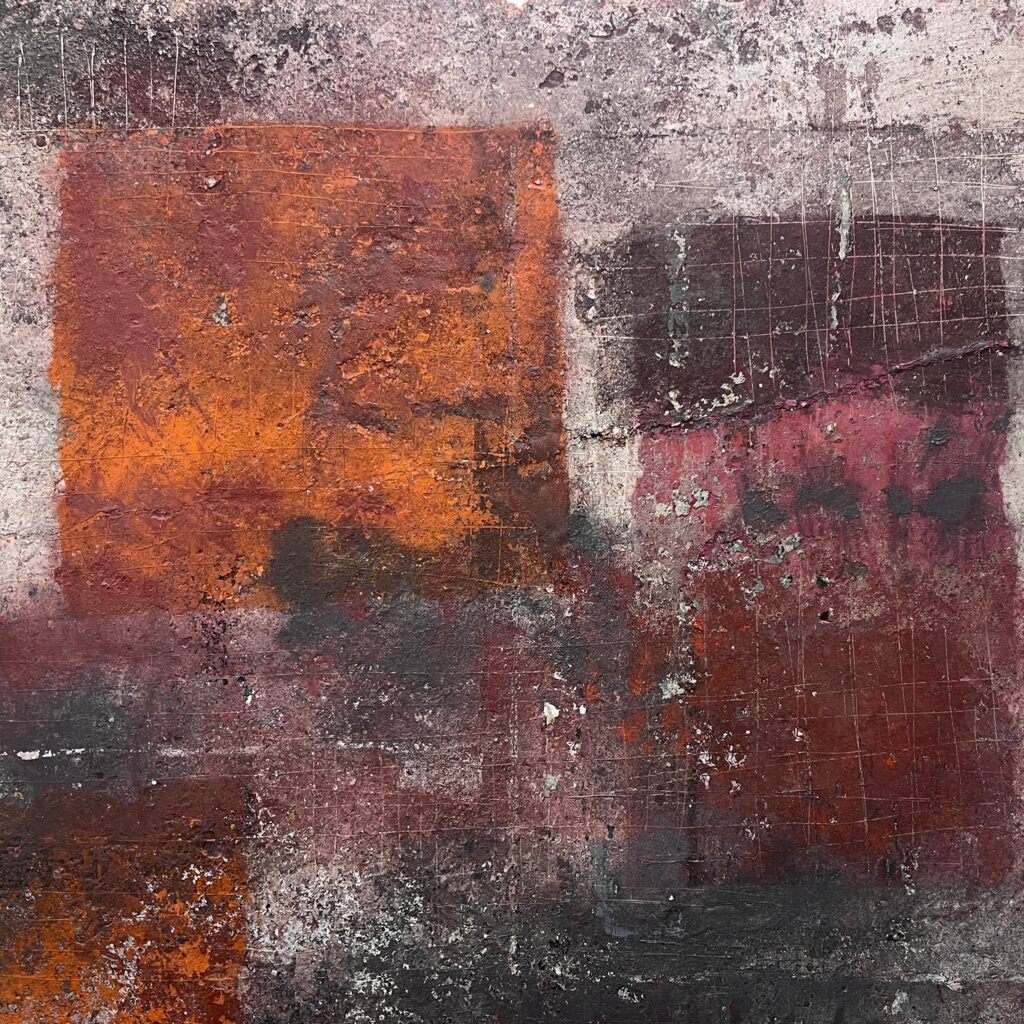 For every $500 you spend on artwork at the fair you'll receive an entry to win the original artwork 'Holographic parallelograms' by Christophe Domergue, valued at $6,000. The more art you buy, the more chances you have to win.
Christophe Domergue is a Sydney-based artist known for his unique "Peeling" process. He uses resin and pigments to physically peel urban landscapes' layers, revealing the hidden stories lurking beneath. His art embraces collaboration and surprise, inspired by his childhood fascination with industrial sites and 90s rave culture. He aims to showcase beauty in overlooked aspects of life, similar to the Japanese tradition of Kintsugi, celebrating imperfections.
Holographic Parallelograms captures the surreal essence of a city viewed through altered perception in a Sydney warehouse. Vivid hues of orange, pink, and burgundy interplay with whites, creating a pulsating tapestry. The textured layers evoke a sensory journey, inviting viewers to explore the liminal space between reality and reverie.
Get your next ink with us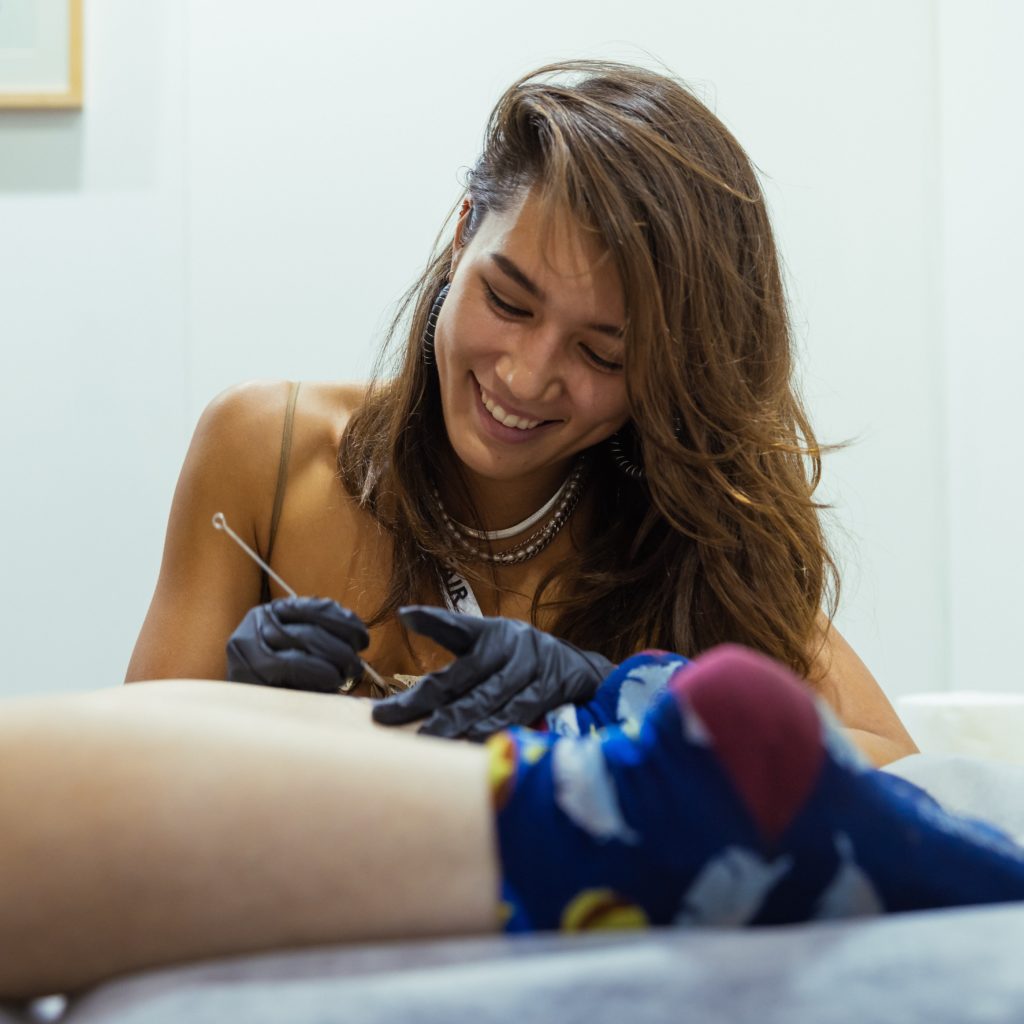 Your new forever piece could end up on your arm – not your wall.
⁠
Choose your next ink through curated flash sheets designed by Nah Mate Pokes and Ink Sphinx. Starting from $150, you'll be taking home a piece of art where you are the canvas.
Sessions will be provided on a first-come, first-served basis. 
Your Art Soundtrack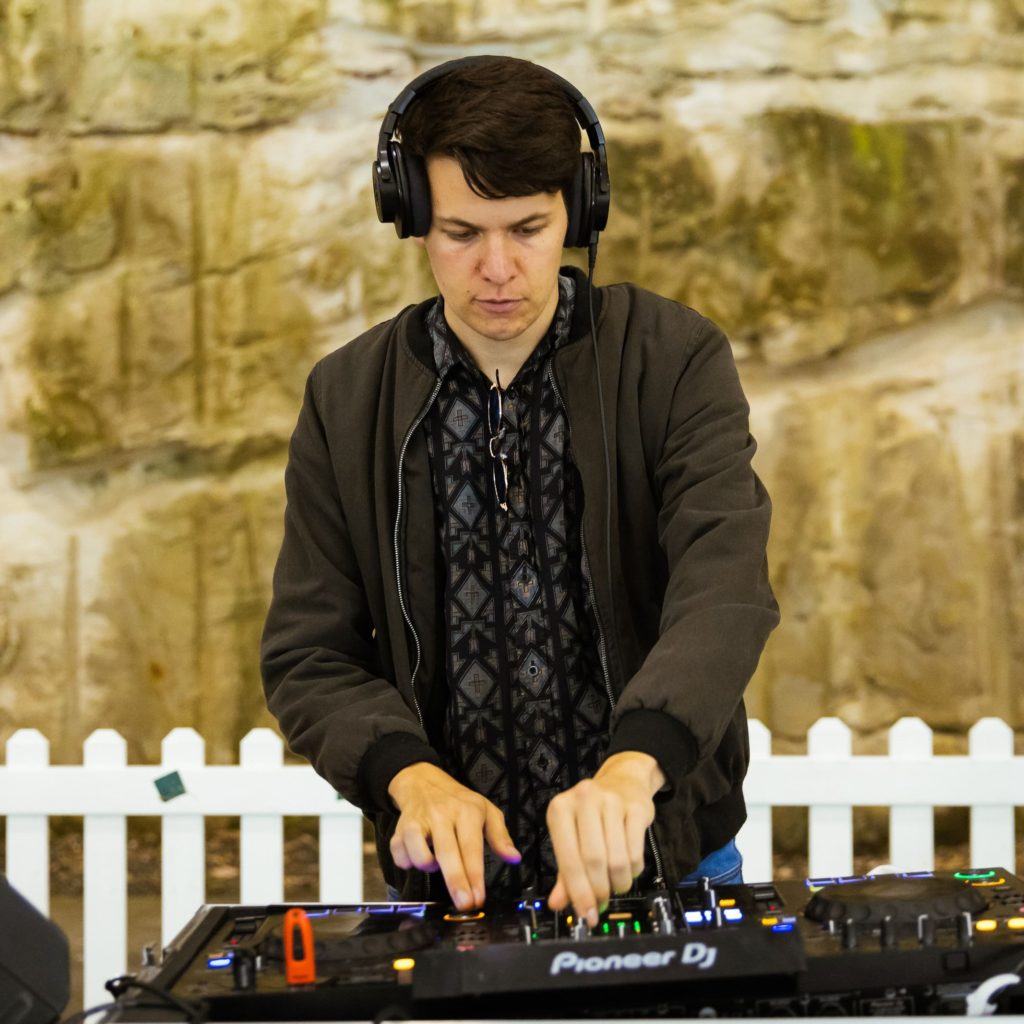 We'll be bringing you boundary-pushing art to the beat of DJ sets from Musicland – and we've got you covered all weekend.
The Other Store x Magic Castles
Step into the soon-to-be-launched mystical merch shop in collaboration with the 'never-ending band of misfits' that is Magic Castles, exclusive to our 2023 global fairs. Discover a limited edition line of shoppers, tees, and caps designed with magic and art in mind. Prepare to be spellbound.
Buy with Art Money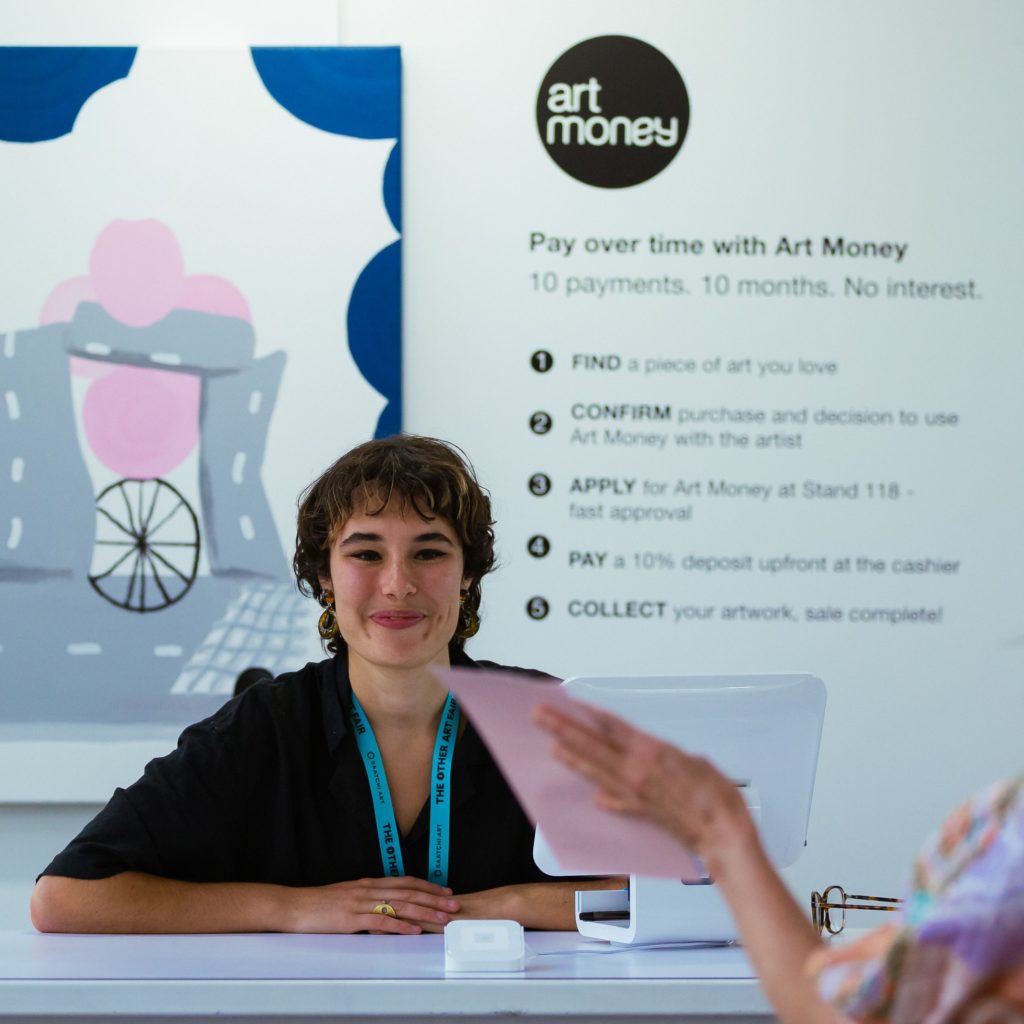 With
Art Money
, you can purchase artwork at the Fair and pay over 10 months, interest free, when you spend $500 or more.
1) FIND a piece of art you love
2) CONFIRM purchase and decision to use Art Money with the artist
3) APPLY for Art Money or get approved on the go
4) PAY a 10% deposit upfront
5) COLLECT your artwork, sale complete!
Fuel up on artsy drinks and delicious eats throughout the weekend.
Pull 'n' Shots Coffee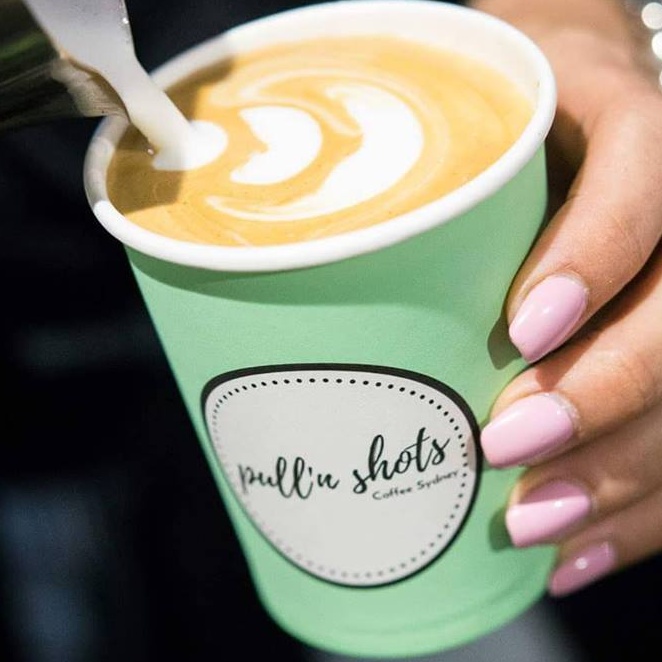 Want an oat milk latte to fuel your art-shopping? Need an espresso before you hit our Friday Late Night party? Pull'N'Shots coffee truck will be serving up their speciality coffee all weekend long.
Street Food for the Soul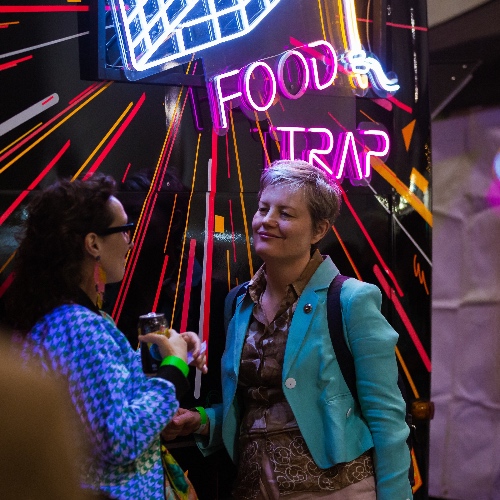 Satisfied your art cravings and hungry for something else? Treat yourself to eats from Vege4Love and The Food Trap, who will nourishing your hearts and minds with their authentic Asian cuisines. You'll also find a pop-up bar with a wide selection of drinks.
---
More Surprises Inside
There's so much more in-store. Experience performances, installations, and other mysteries unlike anything you've seen before.