Curious encounters ahead.
See what we've got in store for you this 11 – 14 May.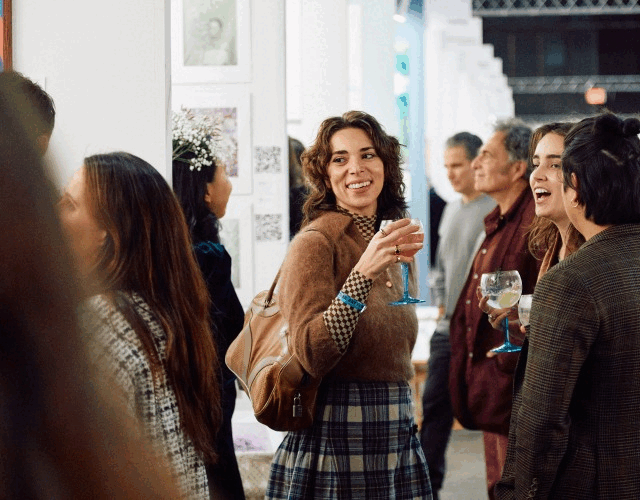 Plan Your Visit
Here you'll find all the information you need to help plan your day at The Other Art Fair Sydney. We're known for our immersive art experience, and we can't wait for you to experience just that this 11 – 14 May — from interactive displays, workshops, live DJ sets, a fully stocked bar, and top Sydney food trucks, there's something for everyone!

Meet Our Artists
Who's on your list? Explore the 130 game-changing artists exhibiting with us at The Cutaway this May.
Have a peek at our exhibitor list.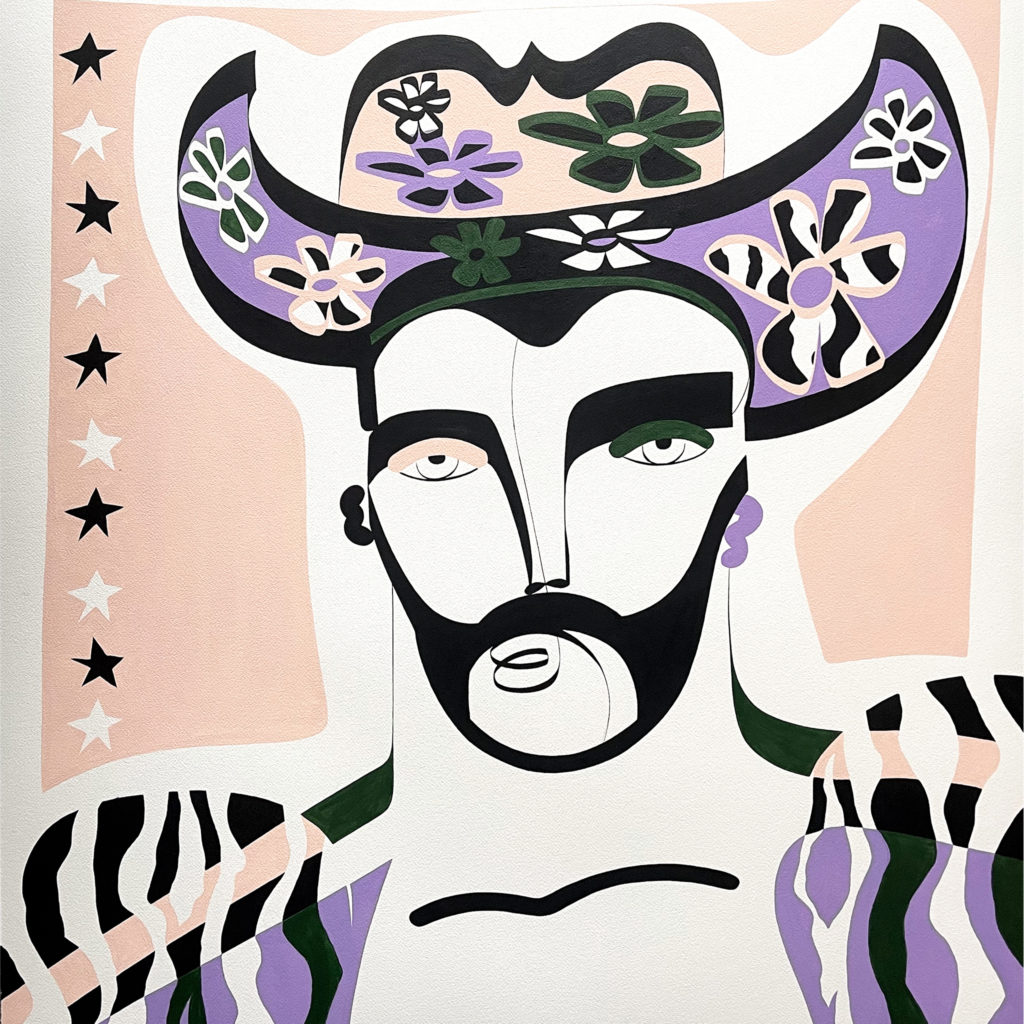 New Futures Sydney Class of 2023 in Partnership with Ovolo Hotels
The New Futures programme in partnership with Ovolo Hotels aims to break down the traditional barriers of the art world and provides emerging artists with a career launchpad, including free exhibition space, career mentorship and a very special Artist in Residence within Ovolo's Woolloomooloo hotel.
Quirky Bones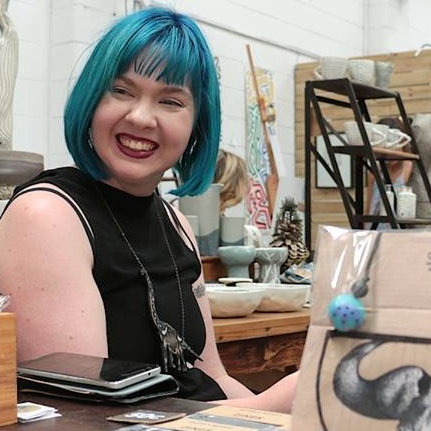 Quirky bones is a multi-disciplinary artist, working mostly in textile and fibre artists. Her work in inspired by the natural world, and anatomy, creating interactive and sometimes education pieces, that challenge viewers ideas of the objects they interact with on a daily basis – expect to see anatomical rugs, tufted objects, and perhaps even wearable pieces!
Elliot Guerrisi-Watson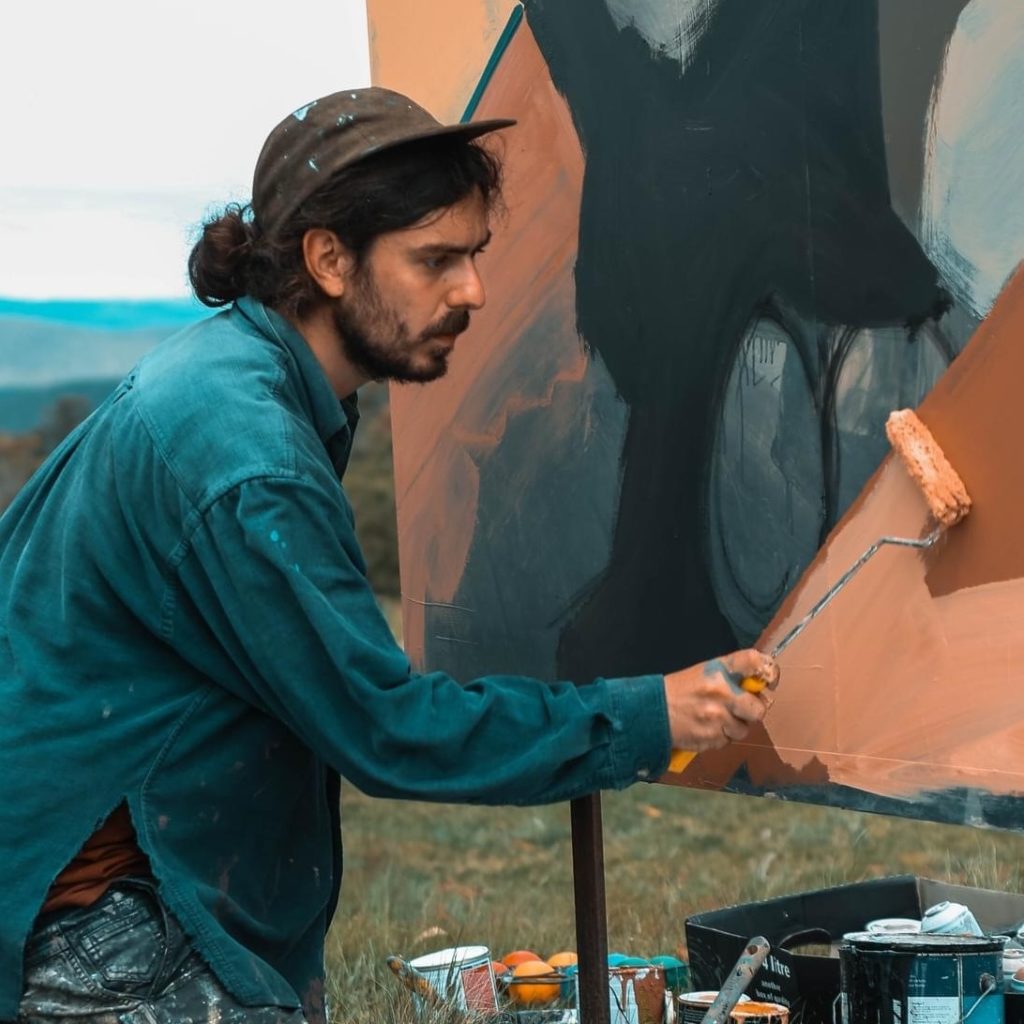 Elliot, also known as 'Elbow' has been painting since he was 13, both on the canvas and in the street. He's worked on large scale murals as well as on canvas, combining the brush and aerosol and challenging traditional notions of painting and fine art. He's focused on bringing viewers into the process, rather than celebrating the spectacle of art that is often reinforced in traditional art spaces.
---
AN EXPERIENCE UNLIKE ANY OTHER
---
Illicit Illustrations with Aley Wild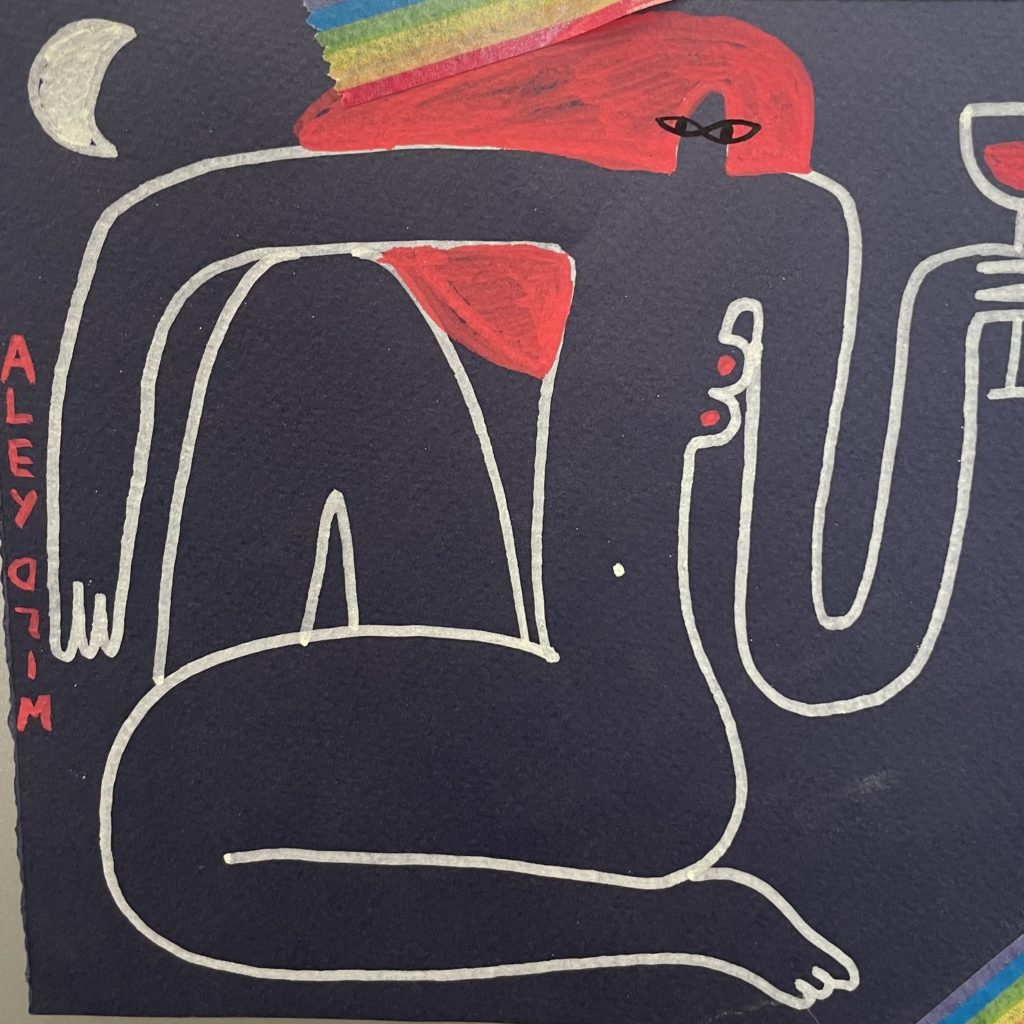 Sydney-based Illustrator and graphic artist
Aley Wild
is looking to capture your wild side at The Other Art Fair. Strike a pose with your prop of choice and Aley will create for you your very own slightly-naughty nude to take away with you. (Psst. Aley has a great imagination so don't worry, you can keep your clothes on whilst you pose!) 
Free. First come, first served.
Illustration Schedule
Thursday 11th
Friday 12th
Saturday 13th
Live Mural Painting with Elliot Guerrisi-Watson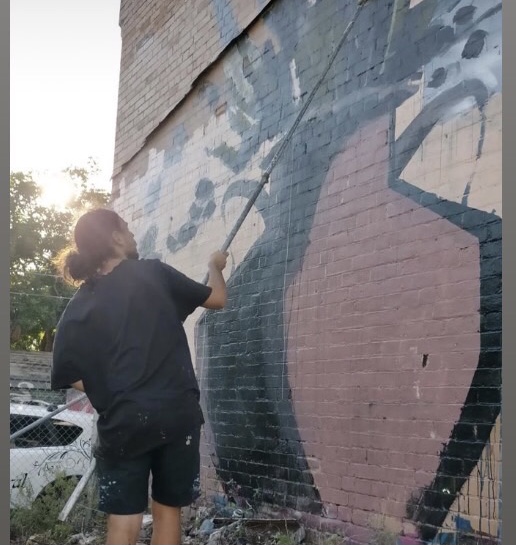 So often murals are created in solitude and seemingly spring into existence fully-formed. But at The Other Art Fair we like to be different. Throughout the fair, Elliot-Guerrisi-Watson will be creating a mural live, with an audience watching, giving you a glimpse behind the magician's curtain.
But it will also be a perfect reflection of the status quo. Art like this, in public spaces, is frequently ephemeral in nature, no sooner finished before it is tarnished or gone. Never will that be more true than here, nearly as soon as the paint is dry the event will be over and the mural's life will be at its end. Follow Elliot's journey across this fair on instagram: 
@elbows1
frankie magazine x Studio Flos Paper Cut Art Workshop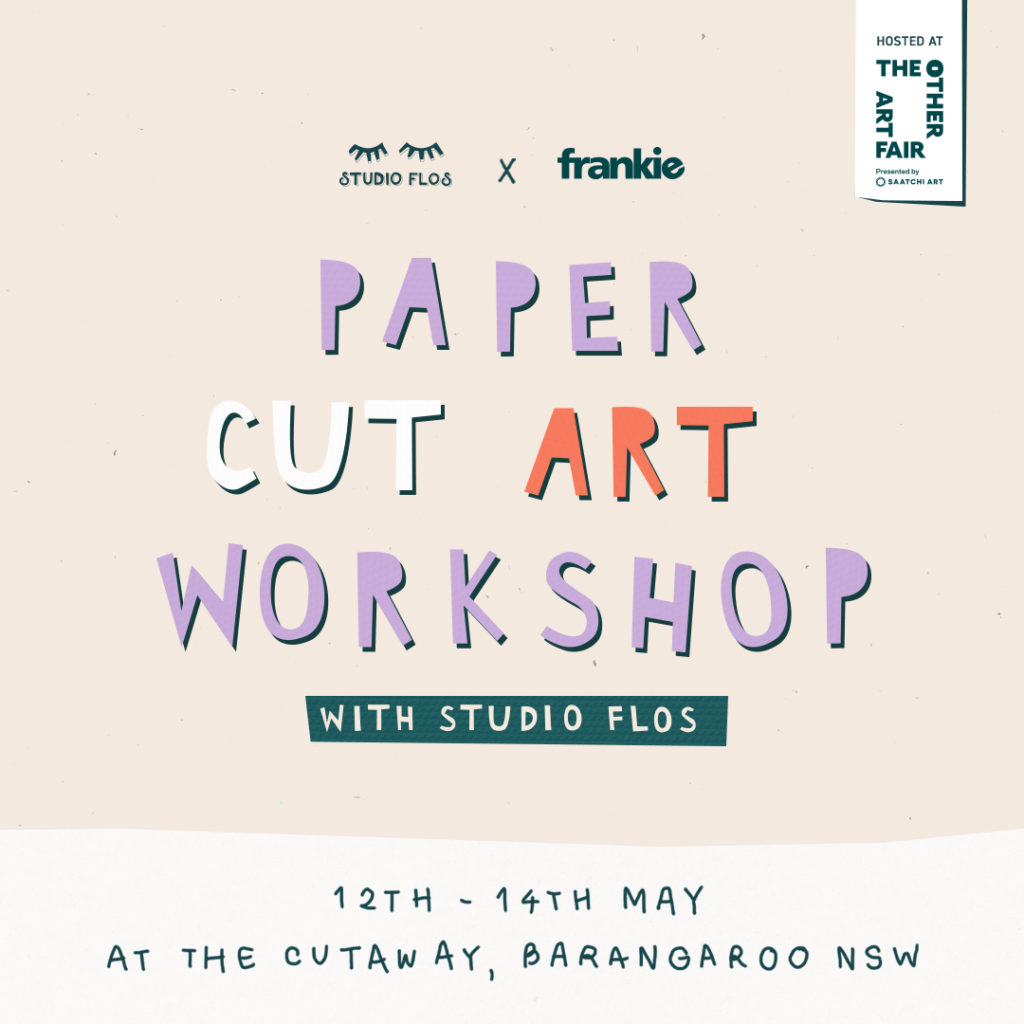 Paper cuts, but not as you know them. Here's one you'll actually want…
Channel all the inspiration on offer at the fair with our frankie magazine x Studio Flos paper cut art workshop. Illustrator (and general paper artist wizard) Claire Cassidy from Studio Flos will be guiding you through your very own paper creation to take home. You'll also get a frankie tote bag filled with treats worth $70…
Workshop Session Times
Friday 12 May: 7-9pm
Saturday 13 May: 12-2pm + 3-5pm
Sunday 14 May: 12-2pm
Purchase your $30 session ticket by scrolling all the way down to the Add Ons section on our tickets page.
All supplies are provided and participants take home a unique handmade artwork. Sessions will be provided on a first-come, first-served basis.
Get your next ink with us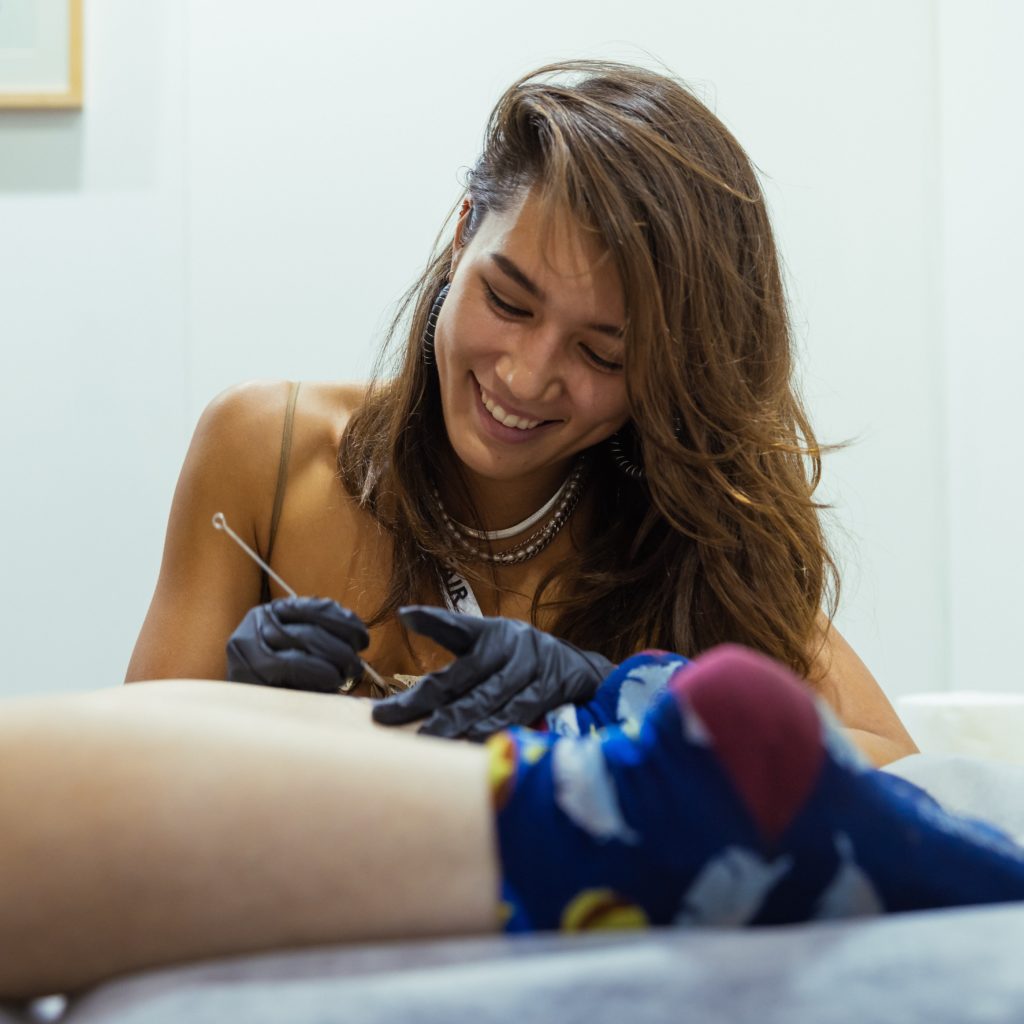 Your new forever piece could end up on your arm – not your wall next month. ⁠
⁠
Choose your next ink through curated flash sheets designed by Ink Sphinx  and Nah Mate Pokes . Starting from $150, you'll be taking home a piece of art where you are the canvas.
Sessions will be provided on a first-come, first-served basis. 
'Just Curious' – Featured Artwork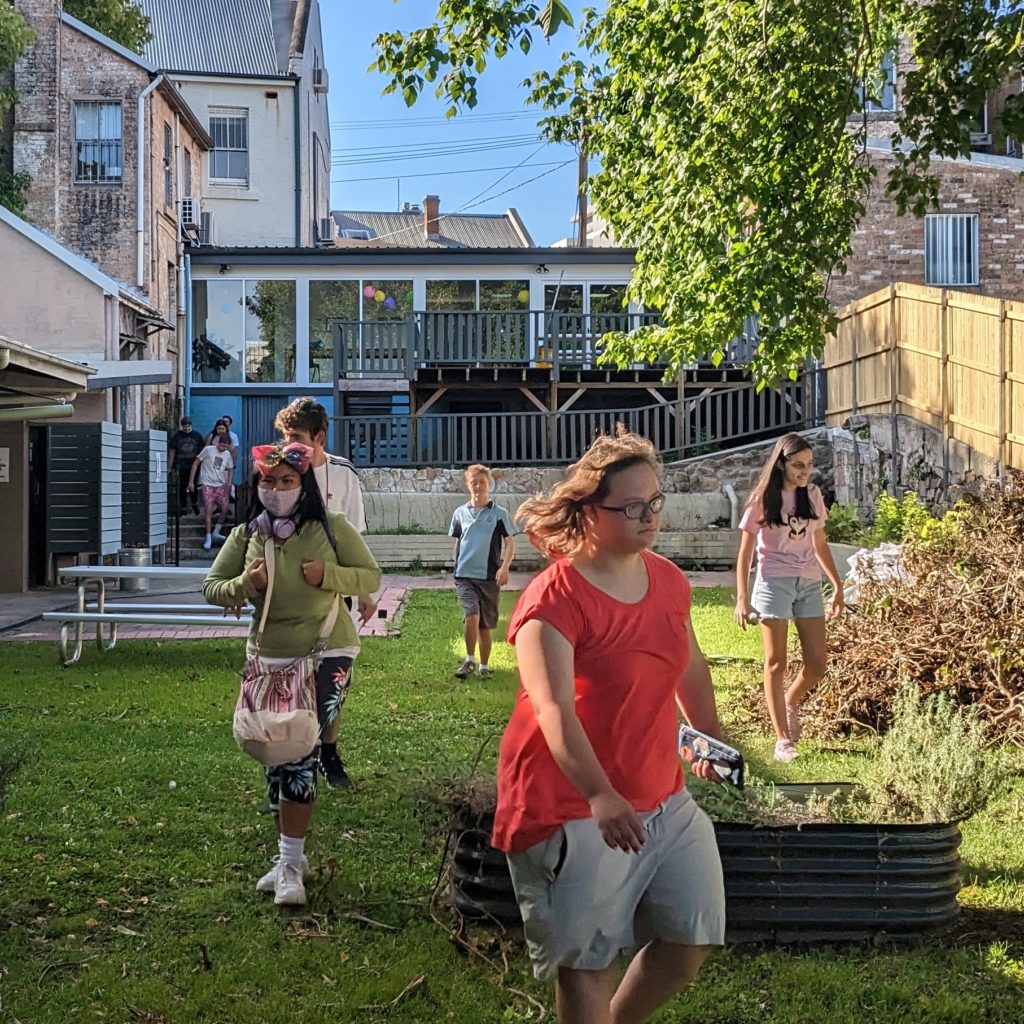 The Other Art Fair presents 'Just Curious', a brand new performance and installation work created for the May Edition by young artists with disabilities, in partnership with Together2 Youth Theatre.  The work will give you the opportunity to see through the eyes of young people with physical, social or behavioural differences to experience what it's like to exist in often inaccessible public spaces and be subjected to the constant gaze of the public, by utilising performance, movement, soundscapes and digital graphics.
The Other Art Fair is proud to welcome artists Ren Wiggins, Cleo Young, Hannah Magdaluyo, Charlotte Mac Sweeney and Bill Stellar and acknowledge neurodivergent and disabled people as consistent contributors and often trailblazers in the art world. 
Direction: Cleo Young, Ren Wiggins, Hannah Magdaluyo 

Camera work: Cleo Young, Charlotte Mac Sweeney, Bill Stellar, Ren Wiggins 

Production manager: Cleo Young 

Music: Bill Stellar 

Editing: Charlotte Mac Sweeney 

Performances by Joanna Ward, Alyssa Pachos, Jon Muskoka, Ren Wiggins, Hannah Magdaluyo, Charlotte Mac Sweeney and Bill Stellar 
'Decline' – Video + Audio Installation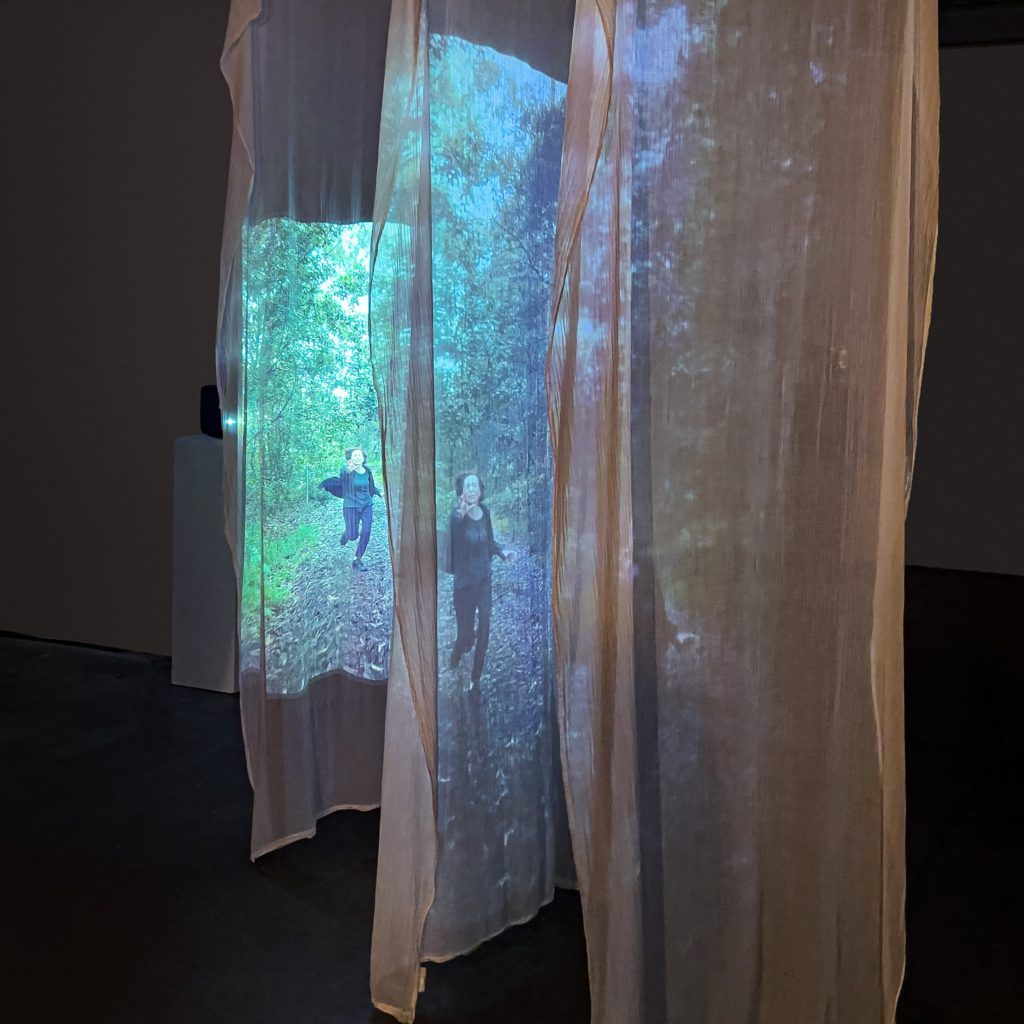 'Decline' delves into the delicate intricacies of memory loss and the transient nature of our recollections. It presents a haunting visual representation of the gradual transience of memories, both in their vividness and accessibility, evoking a profound contemplation on the existential fear and unease that accompany the inevitable process of ageing and mortality.
As the projections unfold, viewers engage with hypnotic imagery that underscores the relentless erosion of identity and the anxiety that ensues. The visual representation of the artwork is further accentuated by the layers of fabric that the projections pass through, each layer causing a decay of image quality and an increase in abstraction. This degradation mirrors the loss of clarity and accessibility of our memories as they fade over time.
Decline prompts a thought-provoking and introspective journey, compelling viewers to explore the complexities of memory. It serves as a reminder that our memories are a precious resource that must be treasured.
Direction + Music: Sean Alves
Your Art Soundtrack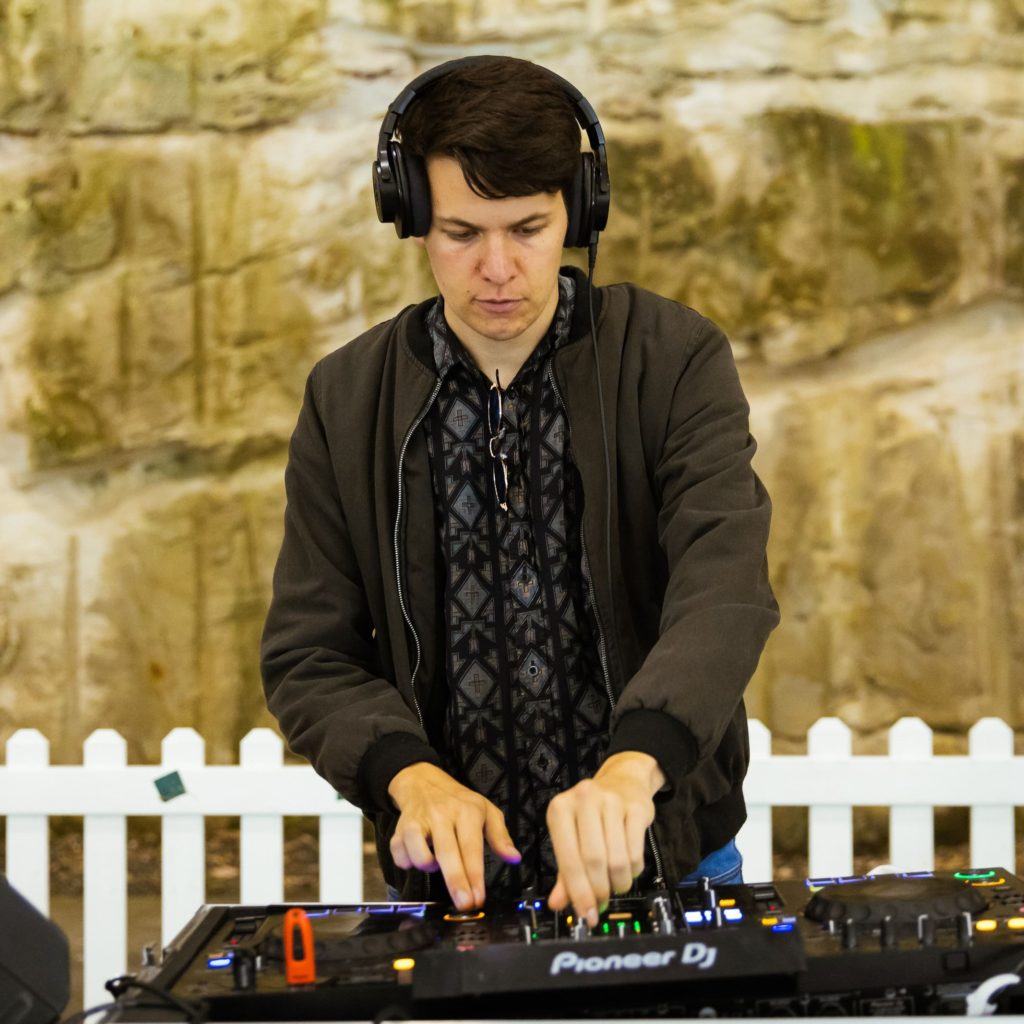 We'll be bringing you boundary-pushing art to the beat of DJ sets from Musicland – and we've got you covered all weekend.
Get ready for a mix you won't forget:
Thursday 11 May: 5pm – 10 pm (Wilko)

Friday 12 May: 4pm – 10pm (Discopoly)

Saturday 13 May: 11am – 5pm (Adam Bozzetto)

Sunday 14 May: 12pm – 4pm (Discopoly)
The Other Store x Magic Castles
Step into the soon-to-be-launched mystical merch shop in collaboration with the 'never-ending band of misfits' that is Magic Castles, exclusive to our 2023 global fairs. Discover a limited edition line of shoppers, tees, and caps designed with magic and art in mind. Prepare to be spellbound.
Buy with Art Money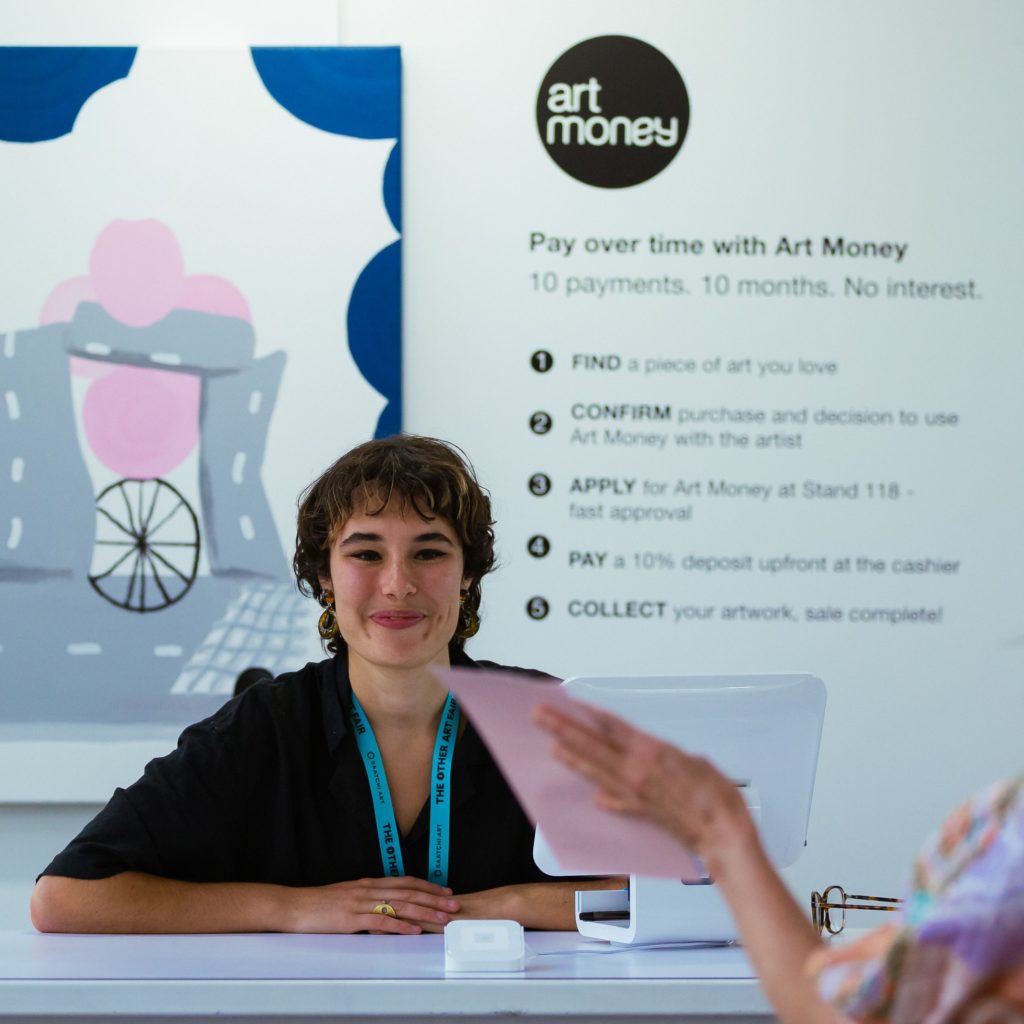 With
Art Money
, you can purchase artwork at the Fair and pay over 10 months, interest free, when you spend $500 or more.
1) FIND a piece of art you love
2) CONFIRM purchase and decision to use Art Money with the artist
3) APPLY for Art Money or get approved on the go
4) PAY a 10% deposit upfront
5) COLLECT your artwork, sale complete!
'Lucky Loot' with Kasia Frankowicz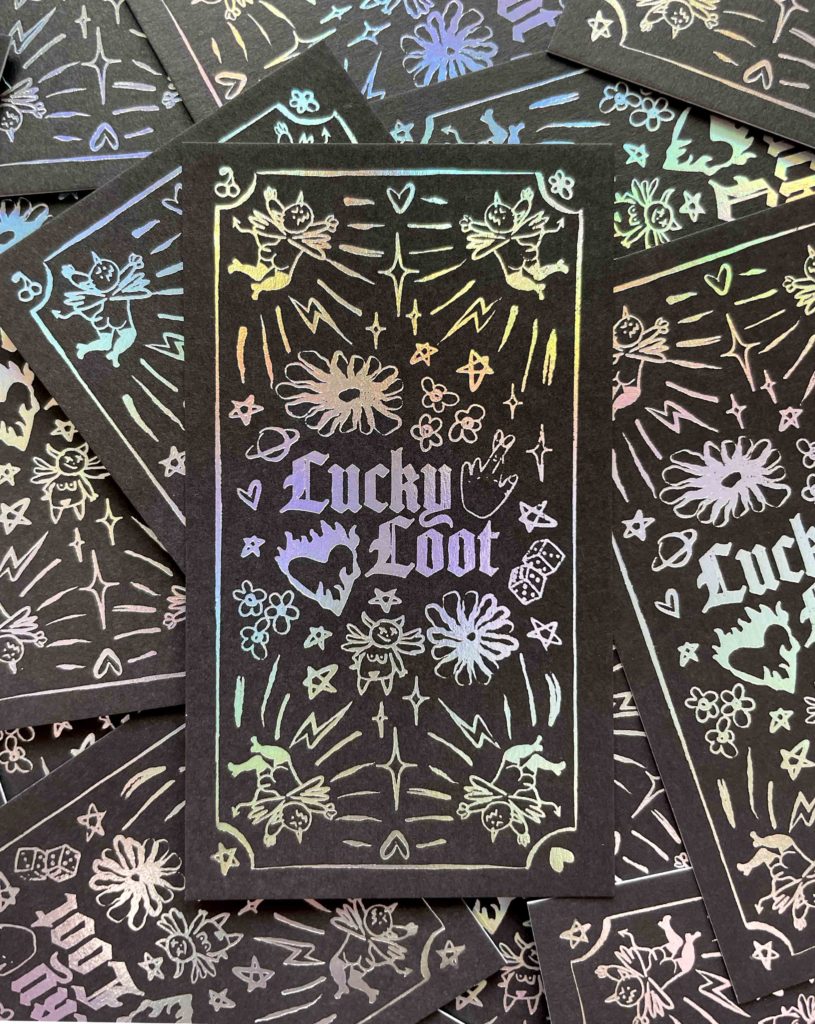 Lucky Loot by Kasia Frankowicz
Each card guarantees a win, but what will destiny have in store for you?
Purchase a 'Lucky Loot' card from Kasia in Booth 054 for just $50, scratch to reveal your prize! Prizes range from prints valued at $70 – $220, to the coveted grand prize — an original artwork!
Fate sits in the palm of your hand, Dare to scratch your way to destiny.
Fuel up on artsy drinks and delicious eats throughout the weekend.
Pull 'n' Shots Coffee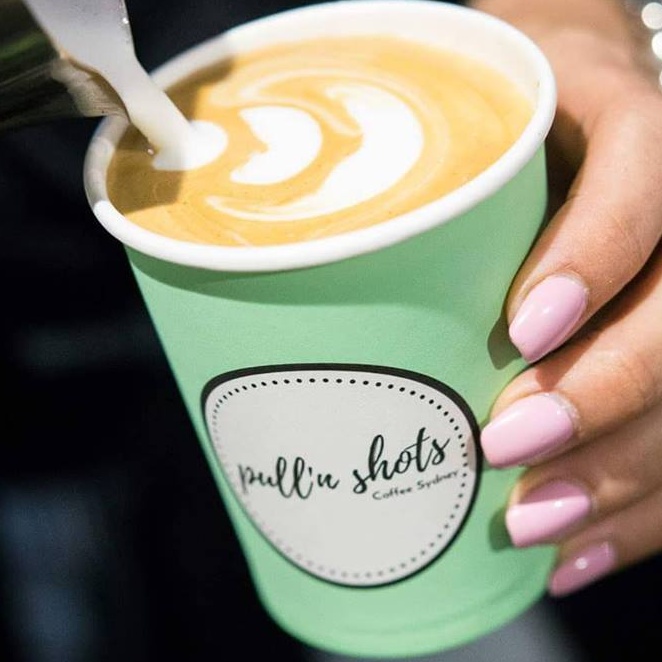 Want an oat milk latte to fuel your art-shopping? Need an espresso before you hit our Friday Late Night party? Pull'N'Shots coffee truck will be serving up their speciality coffee all weekend long.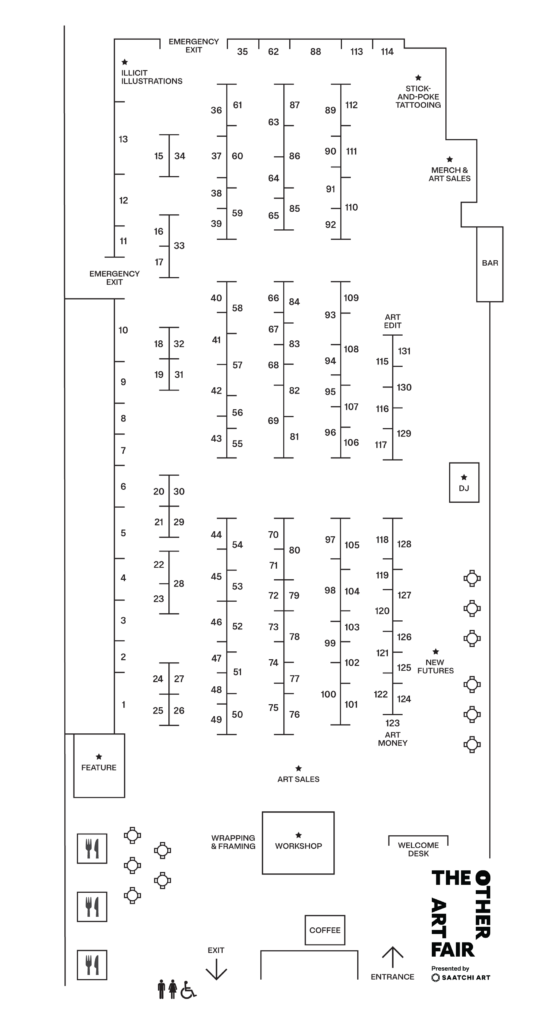 ---
More Surprises Inside
There's so much more in-store. Experience performances, installations, and other mysteries unlike anything you've seen before.