BROOKLYN
Experience-seekers, this one's for you. We're reframing art and how you experience it. Thanks for joining us!
SIGN ME UP
ART REFRAMED
When the art world as you knew it went one way, we went the other. Where elitism is the norm, we dared to deviate. Art isn't confined to convention or rule, and how you enjoy it shouldn't be either.
We've created something different, and we want you to experience it. We combine affordable and original artworks and 110 independent artists with immersive installations, performances, DJs – and a fully stocked bar.
Here, art is for everyone.
So why not do something impulsive, get excited, and revel in the creativity? You belong here.
FAIR DETAILS
---
HOURS
OPENING NIGHT
THURS, MAY 18: 6 – 10pm
GENERAL ENTRY
FRI, MAY 19: 4 – 10pm
SAT, MAY 20: 11am – 7pm
SUN, MAY 21: 11am – 6pm
VENUE
AGGER FISH BUILDING

Brooklyn Navy Yard, Agger Fish
63 Flushing Ave., Building 269
Brooklyn NY
11201
Service dogs are welcome ;
All other furry friends will need to stay home.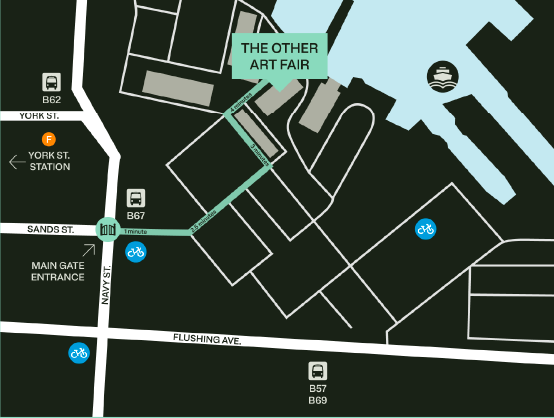 LATEST NEWS
---
FAIR NEWS
Familiar Faces: Saatchi Art's 23 Artists to Collect in 2023
If you identify as an art-lover, then you'll be curious to know which artists will be leading the creative scene this year.
FAIR NEWS
New Futures: What have they been up to?
Keep up with the legacies our New Futures are leaving in the art world.
FAIR NEWS
What Makes Us 'OTHER'
We're talking utterly bizarre immersive experiences, art that ~literally~ moves you.
PREVIEW ART NOW
---
Join Our Artist community
Access the latest Fair news, artist socials, exclusive offers and more, by signing up to our artist newsletter.
Interested in exhibiting?
Open calls for exhibiting artists can be found on our applications page.