As part of our Meet The Others series, hear the stories of artists featured in this London Virtual Edition and find out what inspires them. You'll find these videos and more within the stands of each of the artists within the Virtual Fair, so keep clicking and discovering!
CARRIE JEAN GOLDSMITH
Meet Carrie Jean Goldsmith as mixed media artist who creates both abstract and loosely representational artwork with colour and tonal gradation key elements to her work.
BETH BLACKBURN
Meet Kent-based I Make Shapes Beth Blackburn. Beth is a sculpture who studied three-dimensional design, mixed mediums, wood, metalwork and ceramics.
JR CHUO
Meet JR CHUO, an 18 year old contemporary paper cut and spray paint artist whose work explores the notion of façades in society that conceal harsh realities. CHUO's work is influenced significantly by the traditional Japanese art form of kirie, or 'paper cutting'.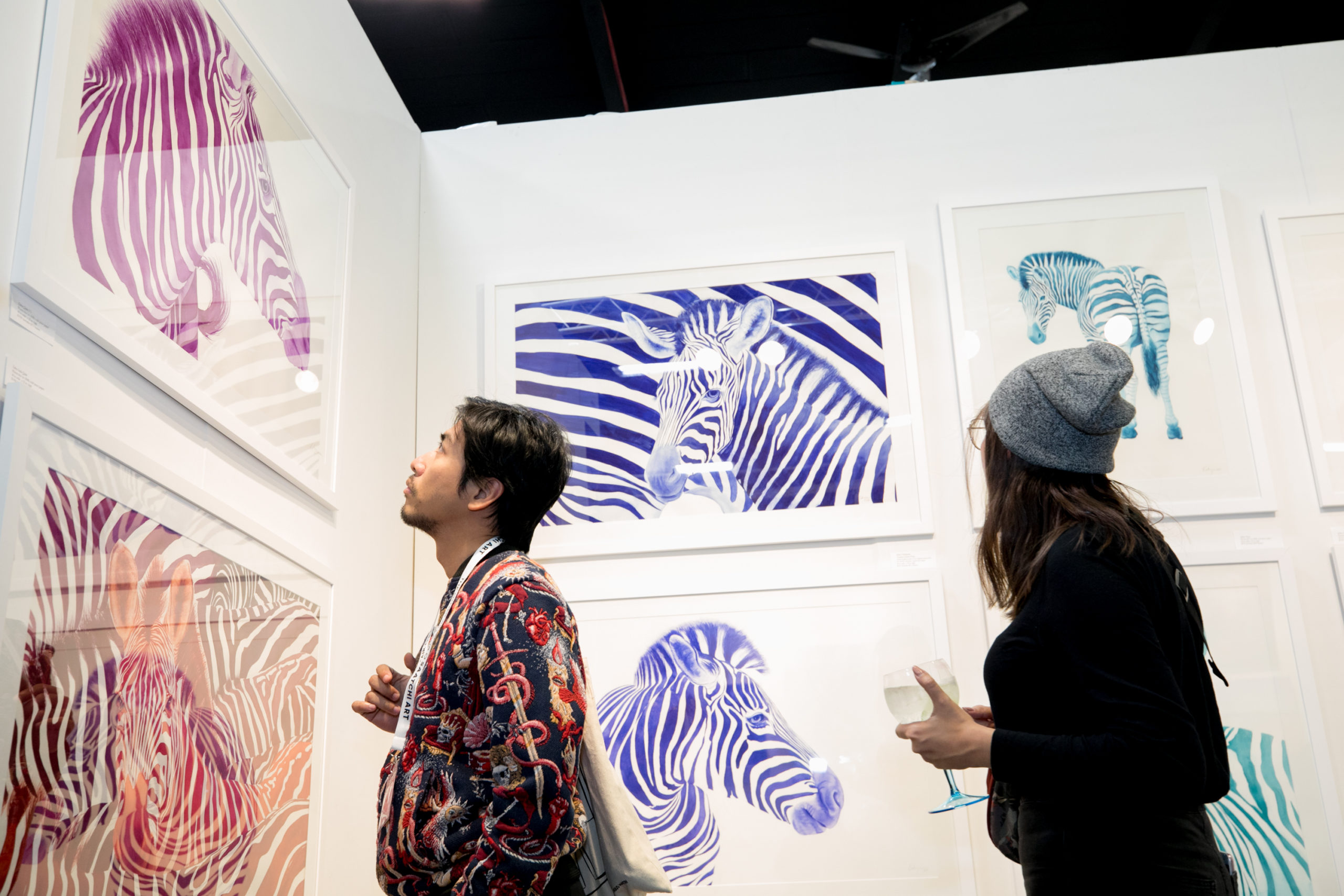 DISCOVER 100+ OF THE UK'S VERY BEST EMERGING ARTISTS
REDBELLYBOY x
Meet Ewan Taylor AKA Redbellyboy, an award-winning film director & artist who specialises in screen printing. He draws inspiration from pop culture, film, graphic design and loud music and tries to squeeze as much of it into his work as possible.
CECE PHILIPS
Meet London-based, Cece Philips, a visual artist who is drawn to large-scale figurative oil paintings.
SHIRIN TABESHFAR
Meet Shirn whose paintings are largely inspired by her education in the west, her roots and heritage
in the East, and the contradictions at play between the two. Both prosaic and poetic.
The Other Art Fair On Demand
Take part in a variety of creative workshops, watch artist interviews, browse our virtual Fairs, and more on The Other Art Fair YouTube channel.
Sign up for Virtual Editions newsletter
Sign up and be the first to know all the latest Fair and artist news, Online Studio collections, exclusive special offers and more.