Missed our IRL and Virtual Fair? Fear not! You can still shop all from all 100+ artists and choose from thousands of affordable, original artworks via the Online Studios.
THE VIRTUAL EDITION IS CLOSED
COLLECTIONS TO SHOP NOW
---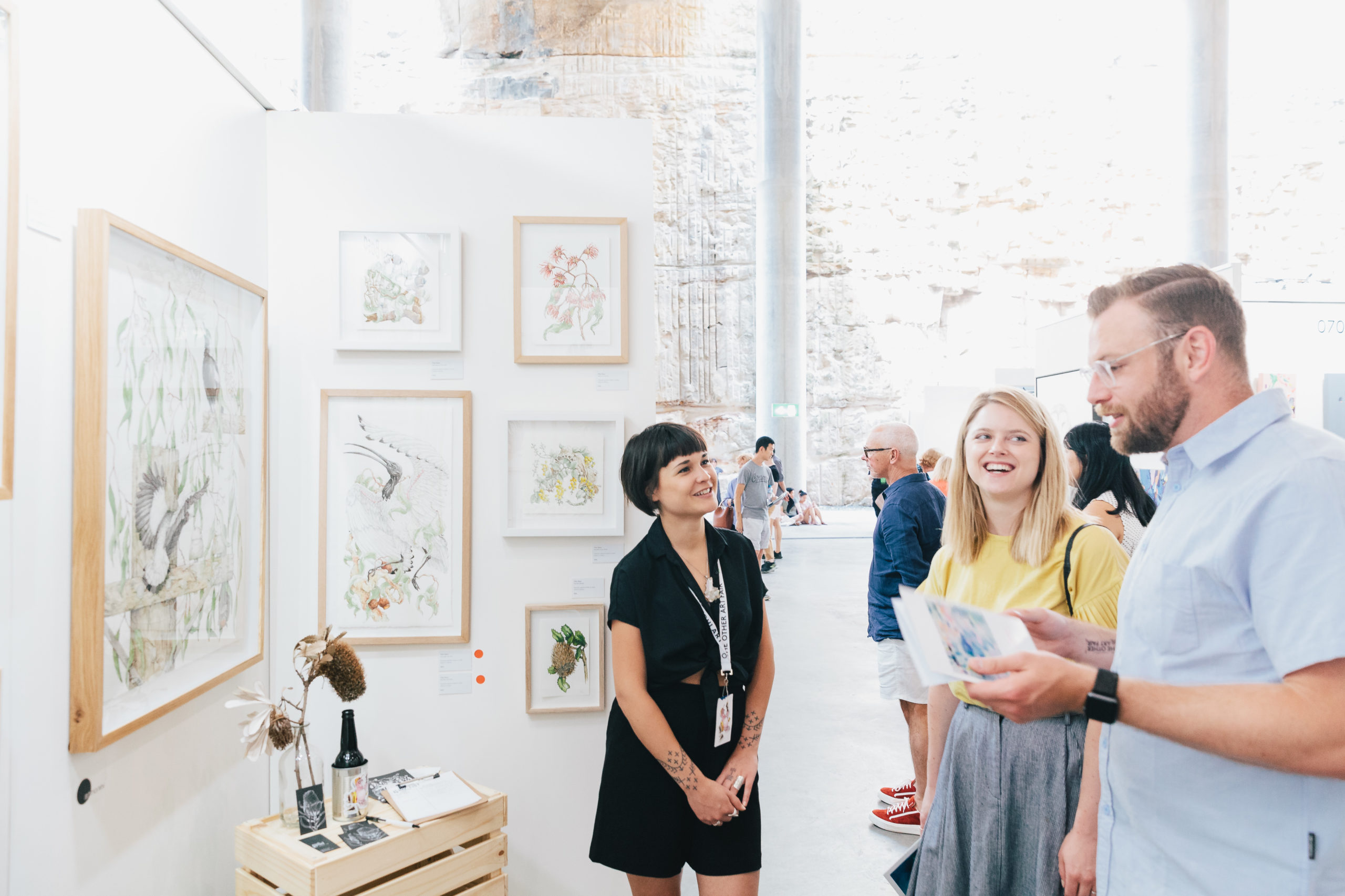 KEEP EXPLORING ALL 100+ ARTISTS VIA THE ONLINE STUDIOS
LATEST LONDON LAUNCH NEWS
---
FEATURE ARTIST
BRUCE ASBESTOS
Bruce Asbestos brings his 'Eye of Newt' to life in multiple dimensions in the Virtual Edition, and don't miss his iconic S/S 2021 Digital Catwalk.
GUEST ARTIST
ART IN FLUX
Experience larger than life 3D installations created by artists Maria Almena, Oliver Gingrich and Aphra Shemza of 'Art in Flux'.
FEATURE NEWS
5-MIN VIRTUAL TOURS
Look forward to Virtual Editions' Fair Director Jessica Chow 5-minute fly-through of the artists exhibiting within each Artist Room. She'll also be previewing artworks and projects you can expect to find.
THE OTHER ART FAIR ON DEMAND
Take part in a variety of creative workshops, watch artist interviews, browse our virtual Fairs, and more on The Other Art Fair YouTube channel.
VIRTUAL EDITIONS NEWSLETTER
Be the first to know all the latest Fair news, Online Studio collections, exclusive special offers and more.