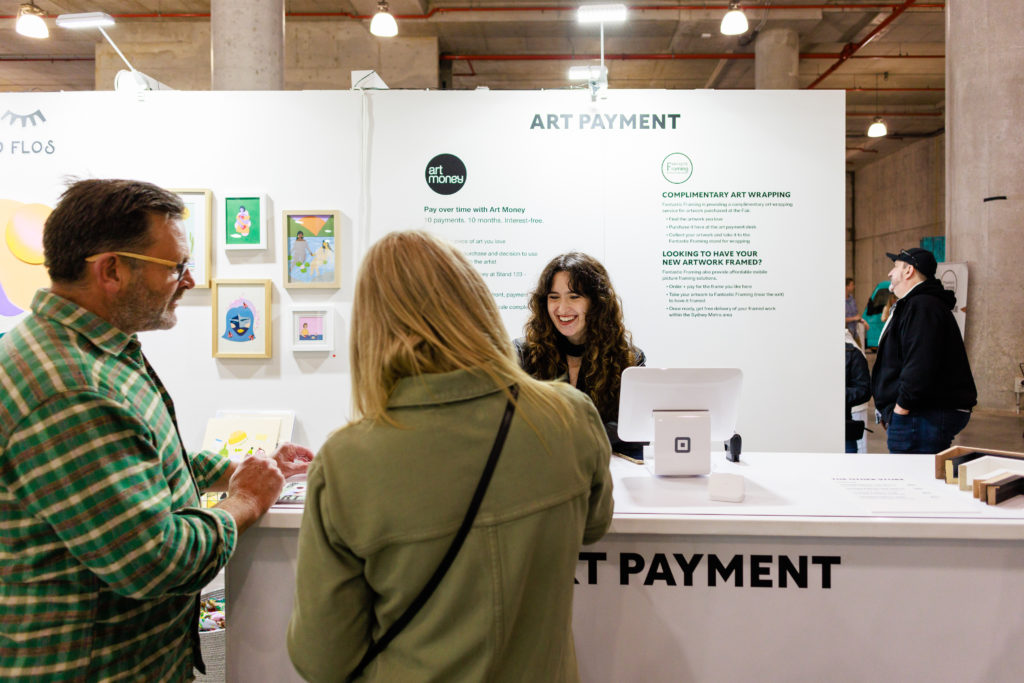 The Other Art Fair is an artist-led fair where art-lovers can discover and buy art directly from independent, emerging artists. We are a global gathering of thinkers, game changers and pleasure seekers sharing emerging talent and unforgettable experiences that reframe art; combining boundary pushing works with immersive installations, performances and the odd tattoo.
Interested in being part of the team that makes The Other Art Fair possible?
As a volunteer you will be provided with the opportunity of interacting with the general public, networking, assisting our feature artists throughout the fair, and spending a weekend immersed in the world of creative expression. With perks including free t-shirts, lunch vouchers, tickets for family and friends, and a letter of recommendation upon completion of 10+ hours volunteering at the fair. This experience is great for anyone with an interest in the events or creative industry.
If you are an enthusiastic, hands-on and conscientious team player, please send your CV, availability and a short description of yourself.
Are you a university or TAFE student looking for professional placements or experience?
If you're looking to get work experience, or volunteer through your university, get in touch to see if we have any opportunities available that could work for you!
If you're a UNSW student, you can find us on SpArc under the "Volunteers United" tab (or feel free to send through an email!).
Do you just want to hear a bit about volunteering with us?
No worries! If you have specific interests, needs or questions that you want to talk to a person about, then shoot us through an email. We're a small, enthusiastic team and we'd love to help you figure out if joining us is something that will work for you.
For all volunteering enquiries:
For any questions or general enquiries, email us at:
hello.au@theotherartfair.com
If you're ready to join our Volunteer team, fill out the application here, we can't wait to meet you!