TRACEY EMIN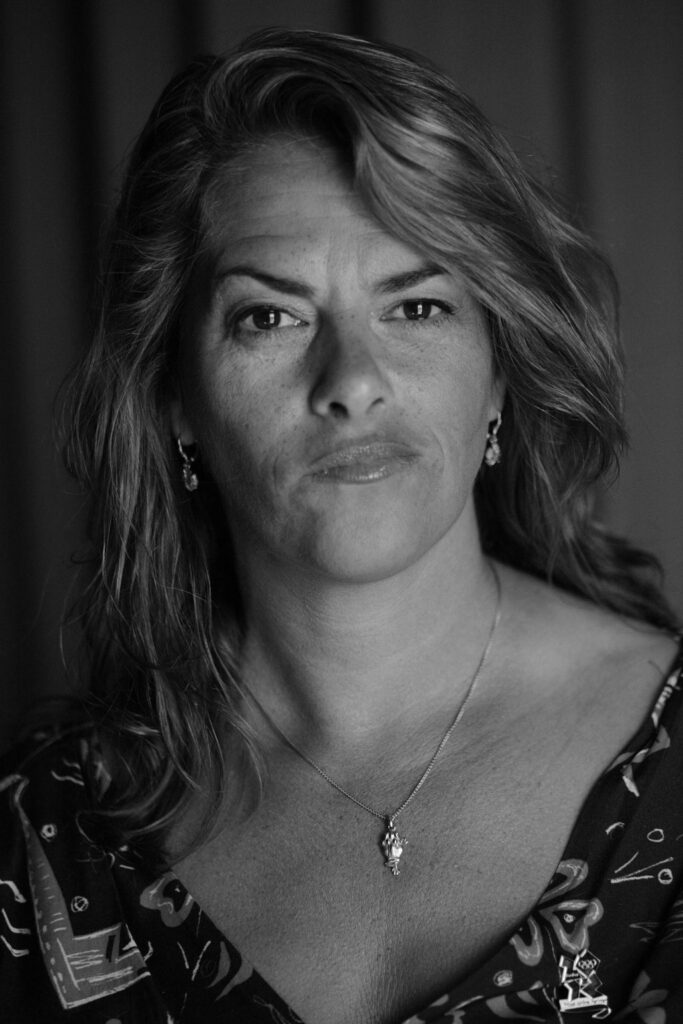 Tracey Emin's art is one of disclosure, using her life events as inspiration for works ranging from painting, drawing, video and installation, to photography, needlework and sculpture. Emin reveals her hopes, humiliations, failures and successes in candid and, at times, excoriating work that is frequently both tragic and humorous.
Emin's work has an immediacy and often sexually provocative attitude that firmly locates her oeuvre within the tradition of feminist discourse. By re-appropriating conventional handicraft techniques – or 'women's work' – for radical intentions, Emin's work resonates with the feminist tenets of the 'personal as political'. In Everyone I've Ever Slept With, Emin used the process of appliqué to inscribe the names of lovers, friends and family within a small tent, into which the viewer had to crawl inside, becoming both voyeur and confidante. Her interest in the work of Edvard Munch and Egon Schiele particularly inform Emin's paintings, monoprints and drawings, which explore complex personal states and ideas of self-representation through manifestly expressionist styles and themes.
Tracey Emin was born in London in 1963, and studied at Maidstone College of Art and the Royal College of Art, London. She has exhibited extensively internationally including solo and group exhibitions in Holland, Germany, Japan, Australia and America. In 2007 Emin represented Britain at the 52nd Venice Biennale, becoming the second female artist to ever do so. That same year, Emin was made a Royal Academician and was awarded an Honorary Doctorate from the Royal College of Art, a Doctor of Letters from the University of Kent and a Doctor of Philosophy from London Metropolitan University. In 2011 she became the Royal Academy's Professor of Drawing and in 2012, Queen Elizabeth II appointed her Commander of the Most Excellent Order of the British Empire for her contributions to the visual arts.
In 2008 Emin had her first major retrospective 20 Years at the Scottish National Gallery of Modern Art, Edinburgh, which toured to CAC, Malaga (2008) and Kunstmuseum Bern (2009). Her extensive exhibition history includes solo and group exhibitions at Blumenbar Verlag, Berlin (2008); Victoria & Albert Museum, London (2010); Blanton Museum of Art, Austin (2010); a major survey exhibition Love Is What You Want at the Hayward Gallery, London (2011); Turner Contemporary, Margate (2012); Malba – Museo de Arte Latinoamericano de Buenos Aires, Argentina (2012), a two gallery solo show at Lehmann Maupin, New York (2013). Current exhibitions include a solo exhibition at the Museum of Contemporary Art, Miami which opened in December 2013.
Emin's work can be found in numerous public and private collections around the world, including the Albright Knox Gallery, Buffalo; Camden Arts Centre, London; Hara Museum, Tokyo; Museum of Contemporary Art, Los Angeles, Museum of Modern Art, New York; Museum van Loon, Amsterdam; National Portrait Gallery, London; Centre Georges Pompidou, Paris; Saatchi Collection, London; Walker Art Centre, Minneapolis; and Tate Britain, London. The artist lives and works in London, England.
YINKA SHONIBARE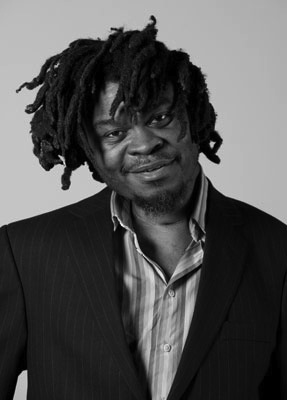 Yinka Shonibare MBE RA was born in London and moved to Lagos, Nigeria at the age of three. He returned to London to study Fine Art first at Byam Shaw College of Art (now Central Saint Martins College of Art and Design) and then at Goldsmiths College, where he received his MFA, graduating as part of the 'Young British Artists' generation. He currently lives and works in the East End of London.
Over the past decade, Shonibare has become well known for his exploration of colonialism and post-colonialism within the contemporary context of globalisation. Shonibare's work explores these issues, alongside those of race and class, through the media of painting, sculpture, photography and, more recently, film and performance. Using this wide range of media, Shonibare examines in particular the construction of identity and tangled interrelationship between Africa and Europe and their respective economic and political histories. Mixing Western art history and literature, he asks what constitutes our collective contemporary identity today. Having described himself as a 'post-colonial' hybrid, Shonibare questions the meaning of cultural and national definitions.
Shonibare was a Turner prize nominee in 2004 and awarded the decoration of Member of the "Most Excellent Order of the British Empire". He has added this title to his professional name. In 2013 he was elected Royal Academician by the Royal Academy of Arts. He was notably commissioned by Okwui Enwezor At Documenta 10 in 2002 to create his most recognised work 'Gallantry and Criminal Conversation' that launched him on an international stage. He has exhibited at the Venice Biennial and internationally at leading museums worldwide. In September 2008, his major mid-career survey commenced at the MCA Sydney and toured to the Brooklyn Museum, New York in June 2009 and the Museum of African Art at the Smithsonian Institution, Washington DC in October 2009 . In 2010, 'Nelson's Ship in a Bottle' became his first public art commission on the Fourth Plinth in Trafalgar Square.
CHARMING BAKER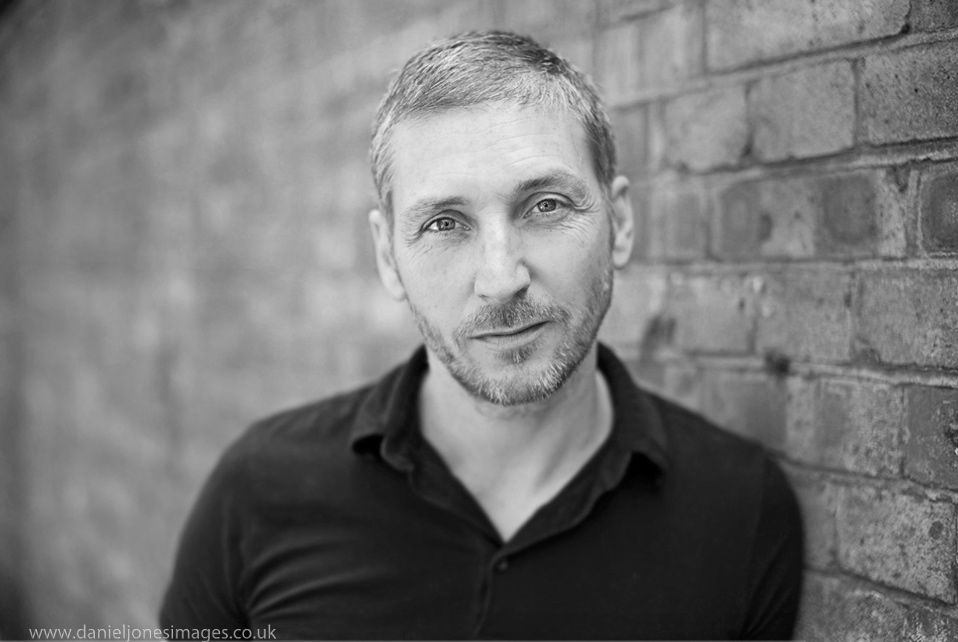 Born in Hampshire 1964, Charming Baker spent most of his early life travelling around the world following his father, a Commando in the British Army. At the age of 12, he and his family finally settled in Ripon, North Yorkshire. Baker left school at 16 and worked various manual jobs.
In 1985, having gone back to college, Baker was accepted onto a course at the prestigious Central Saint Martin's, where he later returned as a lecturer. After graduating, Baker worked for many years as a commercial artist, also developing his personal work.
Solo shows at the Truman Brewery in 2007 and the Redchurch Street Gallery in 2009 were followed by a show in New York in 2010. In 2011, Baker's London show at the Mercer Street Studios cemented his place as one of the rising stars in the world of Contemporary Art. In 2012, a sculpture entitled 'Triumph in the face of absurdity' was displayed in the Victoria and Albert Museum, (the piece, a collaboration for the 2012 Olympics between the artist and Sir Paul Smith). His 2013 LA exhibition entitled 'Lie Down I Think I Love You' cemented his relationship with the infamous PMM Art Projects, and caused a mass of media interest across America.
Baker's work explores well-trodden and intrinsically linked themes; life, love, death, terror, joy, despair… with an underlying reference to the classics and a dark humour. Although primarily a painter with an interest in narrative and an understanding of the tradition of painting, in recent years Baker has produced sculptural pieces in a wide and varied choice of materials, (from the anciently traditional to the not so). Baker is also known to purposefully damage his delicate painting, including drilling, cutting and occasionally shooting them with a shotgun, intentionally and inadvertently putting to question the preciousness of art, and adding to the emotive charge of the work he produces.
Charming Baker lives and works in London.
JONATHAN YEO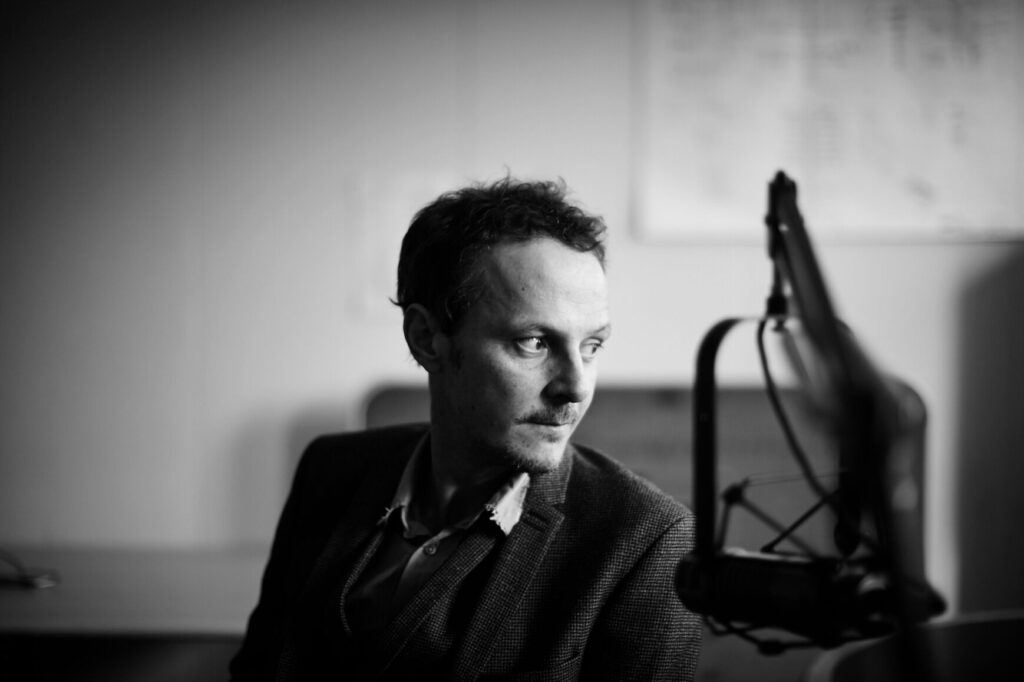 British artist Jonathan Yeo (born 1970), lives and works in London and is internationally recognised for his portraiture.  He is known for his depictions of iconic figures including Dennis Hopper, Nicole Kidman, Damien Hirst, Malala Yousafzai, and Tony Blair, amongst others.
Rising to prominence in the 2000s as a contemporary portraitist, Yeo became renowned for his paintings of important cultural and political figures. Widely celebrated for both traditional and experimental figurative art, he has explored more conceptual themes in his plastic surgery series and porn collages. He is currently exploring the ways in which developing technology is shaping how we understand and create portraits.
Jonathan Yeo's work can be found in the permanent collections of the National Portrait Gallery, London, Laing Art Gallery, Newcastle, Royal Collection Trust, Clarence House, The Parliamentary Art Collection and The Museum of National History at Frederiksborg Castle, Denmark
EDWARD LUCIE-SMITH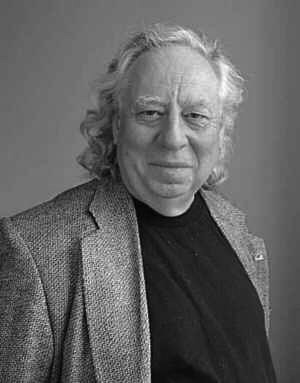 Edward Lucie Smith was born in 1933 in Kingston, Jamaica. He was educated at King's School, Canterbury and Merton College, Oxford, where he read History. After service as an Education Officer in the R.A.F., he worked in advertising for ten years before becoming a freelance author. He is a prolific and widely published writer on art. Several of his books, including Movements in Art since 1945, Visual Arts of the Twentieth Century, A Dictionary of Art Terms and Art Today are used as standard texts throughout the world. He is a poet and anthologist, and a photographer whose work is represented in the National Portrait Gallery in London.
MEGAN PIPER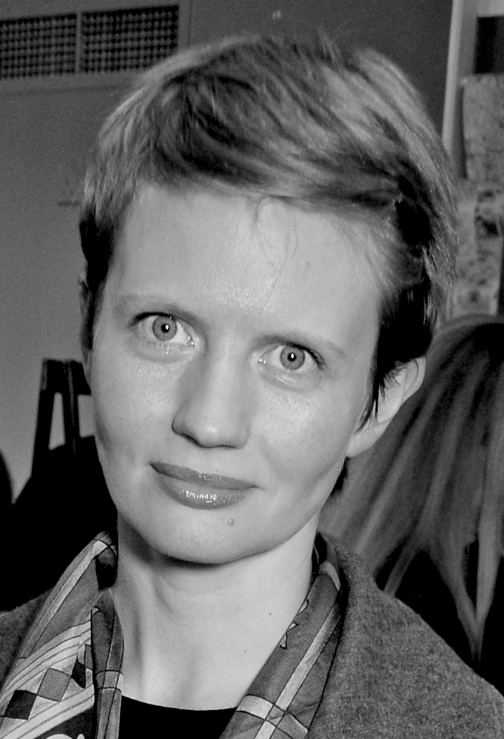 Megan Piper started her career at Momart, the fine art handler, where clients included White Cube, Gagosian and Serpentine. She opened her first gallery, The Piper Gallery, in Fitzrovia in 2012 and has continued her exhibition programme with short-term gallery spaces in Mayfair and St James's. In 2014, she co-founded The Line – a public art project that links the Olympic Park and The O2.
ALEX SCHADY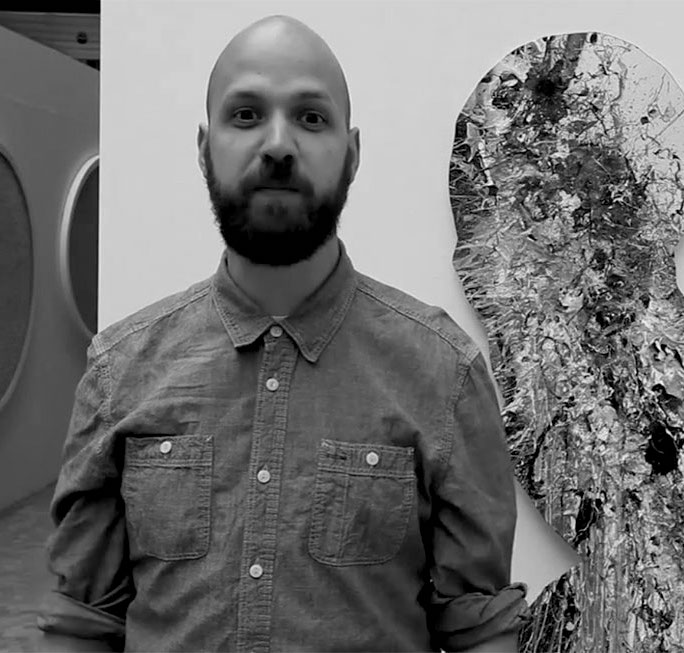 Alex Schady is Programme Director at Central St Martins. He has a broad interdisciplinary practice that includes drawing, video, sculpture and performance.  He is also co-founder of Five Years Gallery an artist-run space that establishes a direct relationship between programming, curation and practice.Recent projects include an exhibition at Camden Arts Centre (Rulers 2011), a series of performances within the Oil Tanks at Tate Modern (Misguided 2012) and a solo show at Five Years Gallery (Besame Mucho 2013).
GARY COCHRAN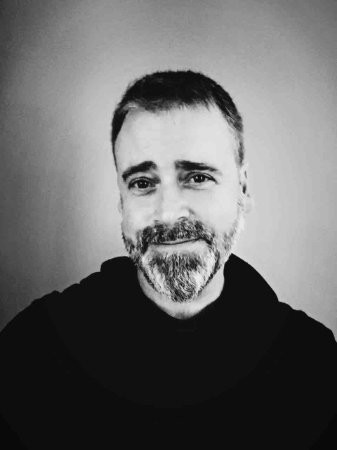 Gary Cochran is the Art Director for The Economist Magazine. He studied at Central St Martins and over the past 30 years he has been art directing award winning magazines including Telegraph Magazine, Nova, it Magazine, and The Independent Magazine.
JAMES NICHOLLS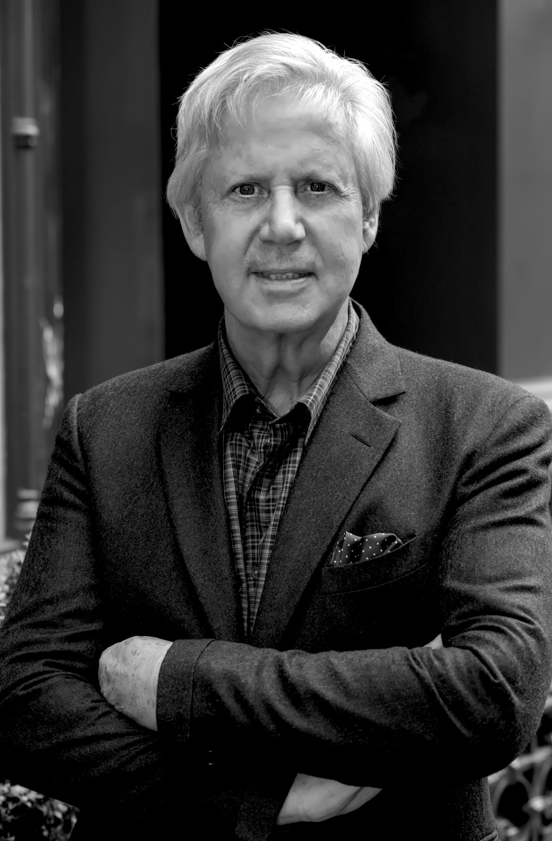 James Nicholls is the Managing Director & Curator of Maddox Gallery Ltd  & Maddox Fine Art Ltd. He is the Art Critic for London Live TV & presenter on 'London Go' arts programme. James recently presented the esteemed 'The Queen's Paintings' Buckingham Palace, a television prime-time programme aired in September 2018 with The Royal Collection Trust.
KATE BRYAN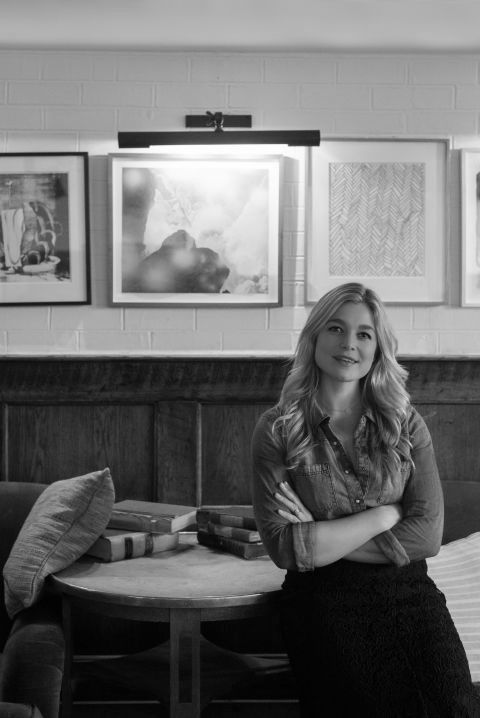 Kate Bryan is an arts broadcaster, writing and presenting television programmes for BBC, Sky Arts and Sky Arte Italia. She has written and presented programmes on a vast array of subjects including Hogarth, Turner, Caravaggio, Dante, French Impressionism and Chinese Art.  In addition to broadcasting, Bryan has experience working as a contemporary art dealer.  She is now Head of Collections for the Soho House Group.
REBECCA WILSON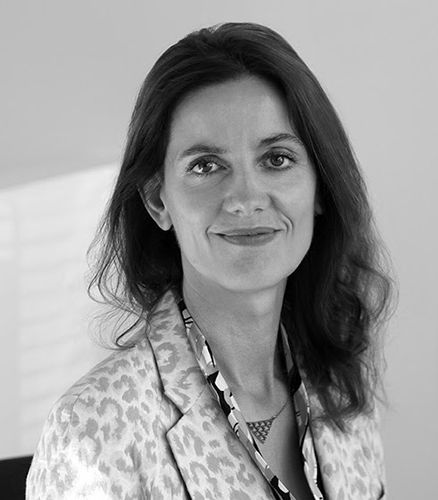 Rebecca Wilson is Chief Curator and VP, Art Advisory at Saatchi Art. She was formerly a Director at the Saatchi Gallery, London, where she was instrumental in the launch of the gallery's online presence. In 2007 she created New Sensations, a prize for art students which identifies and supports the most exciting emerging artists in the UK. Prior to joining the Saatchi Gallery, Rebecca worked for 14 years in book and art magazine publishing: she was editor of ArtReview, and before that deputy editor of Modern Painters. She has over 10 years of experience working with emerging artists.
MILA ASKAROVA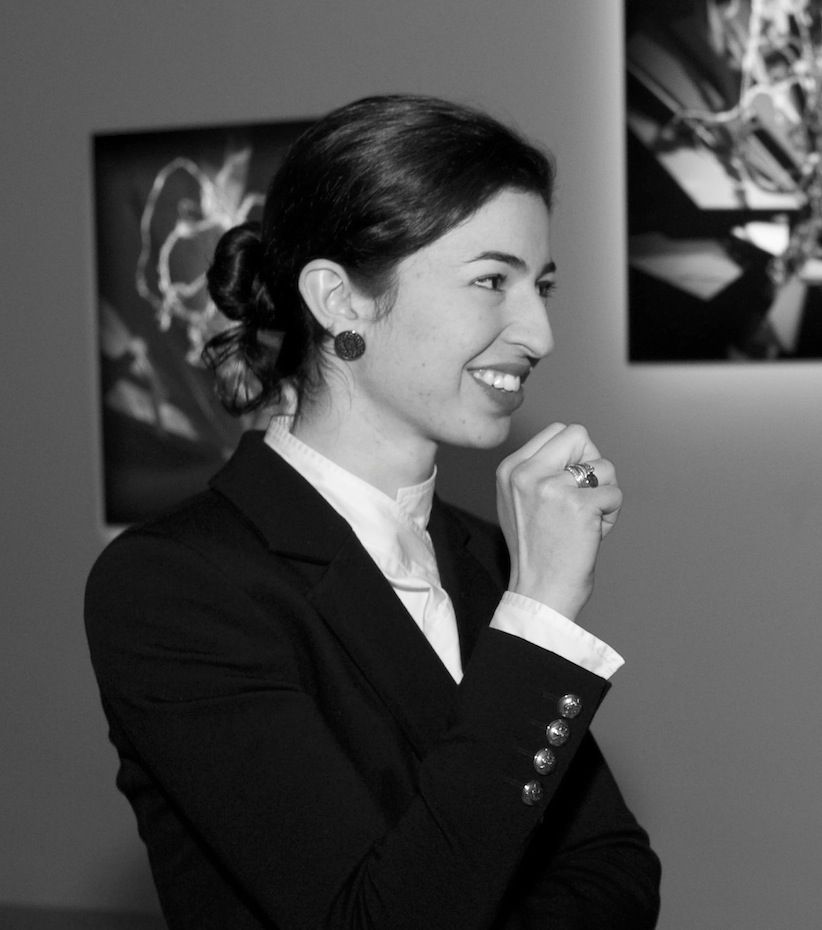 The founder and Director of Gazelli Art House, Mila Askarova, was born and raised in Azerbaijan before moving to Istanbul and later settling in London. Upon successful completion of her International Relations BSc degree at the London School of Economics and Political Science, Mila worked at Sotheby's in the Client Development department whilst curating a number of exhibitions in Baku and Istanbul. She then managed the PR and Communication of a commercial art gallery in London, before focusing on curating and private art dealing. During her active years on the art market, Mila studied at Central Saint Martins and Christie's Education, gaining a theoretical insight into Collecting Contemporary Art, Independent Curating and Art Business.
ROB AND NICKY CARTER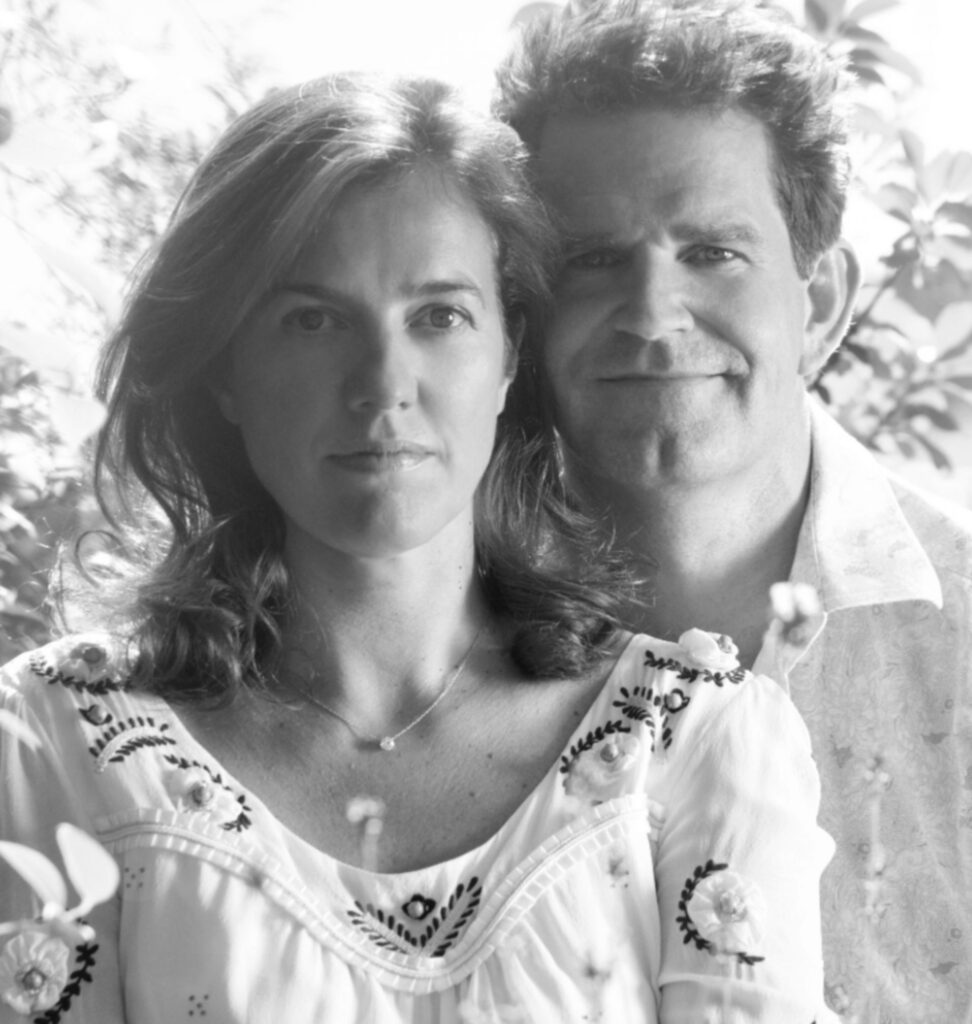 The Carters are a husband and wife artistic duo that have been collaborating for over fifteen years. Their work is centered on the possibilities of light, colour and form and has taken many mediums including camera-less photography, painting, installation, neon, sculpture and time based media. In exploring various mediums they continually push the boundaries between painting, sculpture, installation, neon, digital imagery and photography – often creating works which cannot be defined in one sense alone.
POLLY MORGAN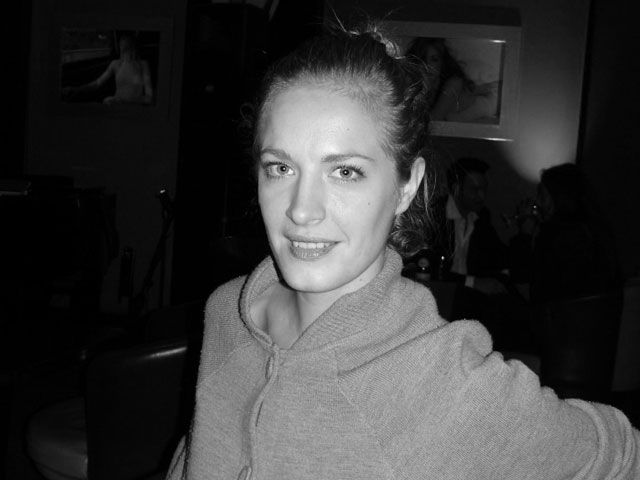 Polly Morgan was born in Banbury, Oxfordshire in 1980.
In 1998 she moved to East London to read English Literature at London University.  As an undergraduate she became acquainted with many prominent artists working in the area and, encouraged by their example, she took up taxidermy and began making sculptural work in 2004.
Having studied with Scottish taxidermist George Jamieson, Morgan began to play with and dismantle taxidermy traditions, creating sculptures that brought her work to the attention of many notable collectors and curators both in Britain and abroad.
Recent solo exhibitions include The Box (Pippy Houldsworth Gallery, London, 2014), Fate's Refrain (Robilant + Voena, Milan, 2014) and Curiouser and Curiouser (Warrington Museum and Art Gallery, UK, 2013). Her work is featured in the private Collections of Thomas Olbricht, Omer Koc, Anita Zabludowicz, Ivor Braka, David Roberts, Didier Casimiro.
Polly Morgan continues to live and work in London.
ZAVIER ELLIS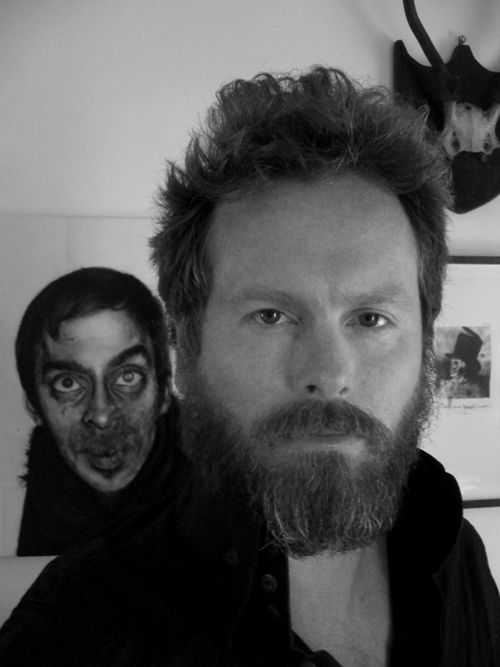 Zavier Ellis was born in Windsor in 1973. He read History of Modern Art at Manchester University before undertaking a Masters in Fine Art at City & Guilds of London Art School. He has lived in London since 1998.
Zavier is the founder and director of CHARLIE SMITH london, a vibrant contemporary art gallery in the heart of Shoreditch that specialises in showing and representing emerging to mid-career artists. He is also co-founder and co-curator of the independent and annual museum scale show THE FUTURE CAN WAIT, which is currently organised in partnership with Saatchi Gallery & Channel 4's New Sensations. THE FUTURE CAN WAIT is the largest exhibition of its kind globally.
Zavier has curated exhibitions internationally including in Berlin, Helsinki, Klaipėda, London, Los Angeles, Naples and Rome; and has placed work in many notable private collections globally including the Saatchi Gallery, Peter Nobel, Jean Pigozzi, David Roberts and Thomas Rusche. Known as an acute talent spotter Zavier has identified and exhibited a number of important young artists directly from Art College including Steven Allan, David Blandy, Oliver Clegg, Tessa Farmer, Sam Jackson, Monica Ursina Jäger, Annie Kevans, Alexis Milne, Nika Neelova and Douglas White.
Zavier also collects and maintains a studio practice, and as such has exhibited in recent years at Paul Stolper Gallery in London and Museum der Moderne in Salzburg. His work is featured in many private collections including the Peter Nobel Collection.
Most recently Zavier has published his first iArtBook 100 London Artists with legendary art critic and historian Edward Lucie-Smith.
GODFREY WORSDALE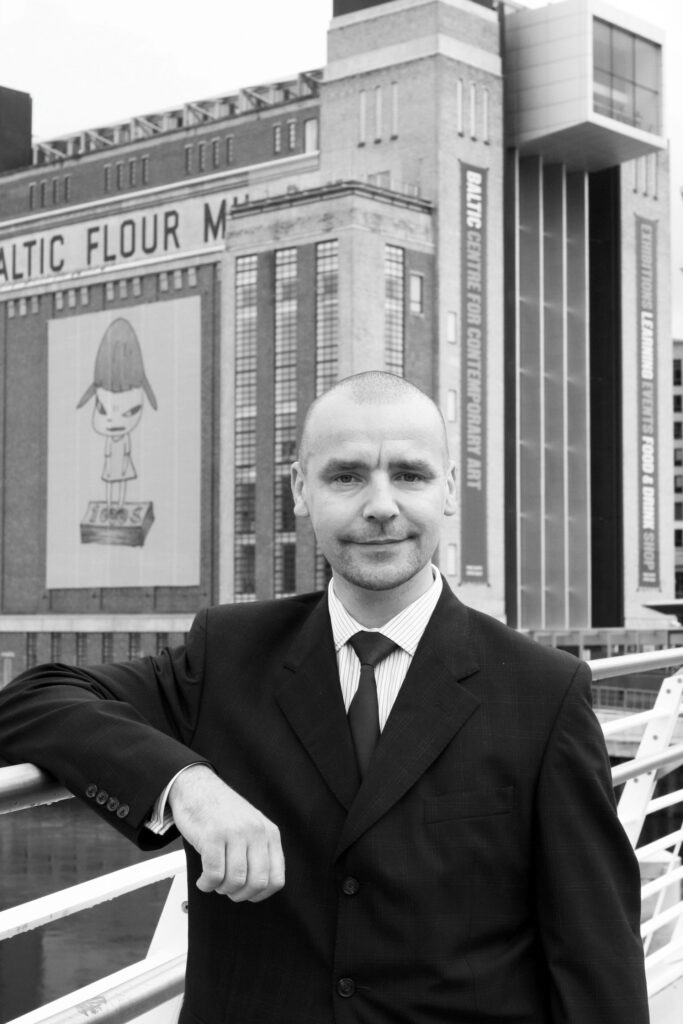 Godfrey Worsdale began his curatorial career in the early 1990s at the British Museum and established Cultural Instructions; an independent contemporary art space in London in 1994. He moved to Southampton City Art Gallery as Curator in 1995, and was appointed Director in 1998. In 2002 he became Founding Director of Middlesbrough Institute of Modern Art. In 2008 was appointed Director of BALTIC Centre for Contemporary Art and three years later launched BALTIC 39; a significant second site for the institution.
He joined the judging panels of the Zoo Art Fair in 2007 and the Paul Hamlyn Awards in 2008. He was a selector for the British Pavilion for the 54th Venice Biennale, a judge for the 2011 Turner Prize and for the 2012 Salon Prize. He is the Chairman of the UK's Visual Art and Galleries Association, Chairman of England's Contemporary Visual Art Network, a Patron of the Crisis Commission, a Trustee of the Northern Canon Art Collection, an honorary member of the Contemporary Art Society, a Fellow of the Royal Society of Arts and was awarded an Honorary Doctorate of Civil Laws by Northumbria University in 2012.
FRANCESCA GAVIN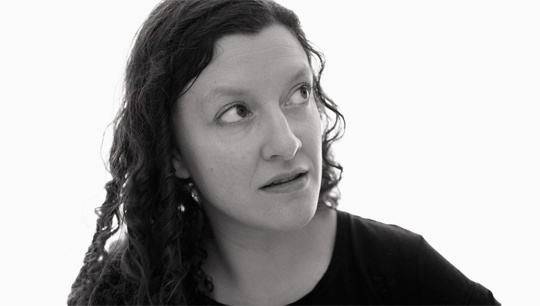 Francesca Gavin is a freelance writer, curator and editor. She is Visual Arts Editor at Dazed, a Contributing Editor at AnOther and Sleek magazines, Art Editor of Twin magazine.She has also written for publications including Another Man, Vogue, wallpaper*, Elle, Guardian online and Timeout. She is the author of 100 New Artists, Creative Space, Hell Bound: New Gothic Art and Street Renegades, all published by Laurence King. She is the curator of the Soho House group and has curated exhibitions internationally including The New Psychedelica in Eindhoven, E-Vapor-8 in New York and The Dark Cube at the Palais de Tokyo, Paris.
SOPHIE O'BRIEN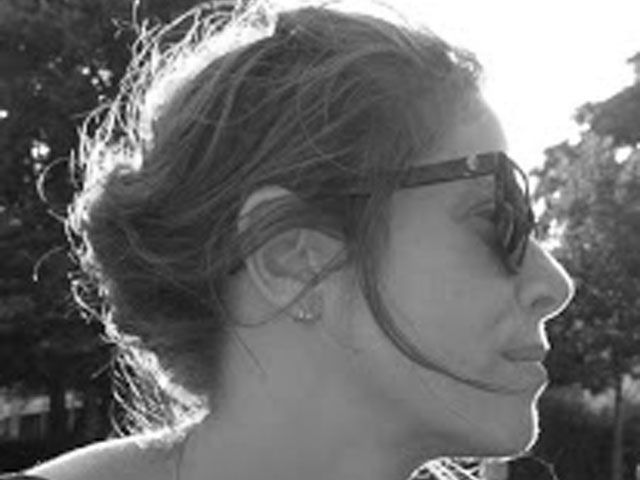 Sophie O'Brien is Senior Exhibitions Curator at the Serpentine Gallery. Previous to this she was a Curator for Contemporary and British Art at Tate Britain, Curator & Exhibitions Manager for the Australian Pavilions at the Venice Biennale, Head of Exhibitions at the Biennale of Sydney, Curator at Artspace Sydney, and for several years curated an Australian annual festival of international contemporary art.
ANITA ZABLUDOWICZ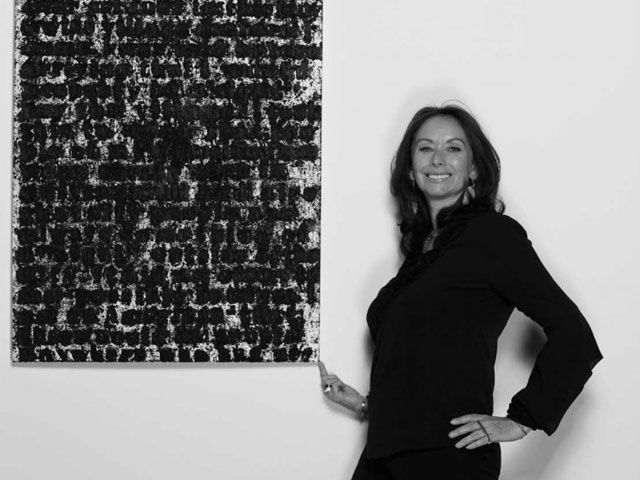 Anita Zabludowicz was born in Newcastle and now lives in London with her Finnish husband, Poju, and their four children. From the mid-1990s Anita and her husband have embarked on a number of philanthropic activities and together they founded the Zabludowicz Collection to collect international emerging art and create a public platform to examine contemporary art practices.
Anita is a trustee of Camden Arts Centre, a trustee of Opening Times, Honorary President at BFAMI and also a Tate Foundation Honorary Member. In 2011 Anita was appointed by the LLDC and the Mayor of London as co-chair of the Legacy List, a charity which fosters and encourages creative connections between people and the Queen Elizabeth Olympic Park to support the Legacy of the London 2012 Olympic and Paralympics Games. In 2009 the Zabludowicz Collection Future Map Prize was launched for a graduating student from the University of the Arts London to support their ongoing artistic development.
Zabludowicz Collection is a philanthropic organisation dedicated to bringing emerging art to new audiences and actively supporting arts organisations and artists. It was founded in 1994 and in 2015 will celebrate 20 years of collecting. The Collection holds over 3000 works by over 600 artists, spanning 40 years of art production. Its focus is on emerging art from the late 20th century to the present day.  Zabludowicz Collection's programme is focused on working with emerging artists and curators to produce events and exhibitions of works from the collection which respond to the unusual space at 176 Prince of Wales Road. The Collection also exhibits in permanent venues in the USA and Finland.
MARY ROZELL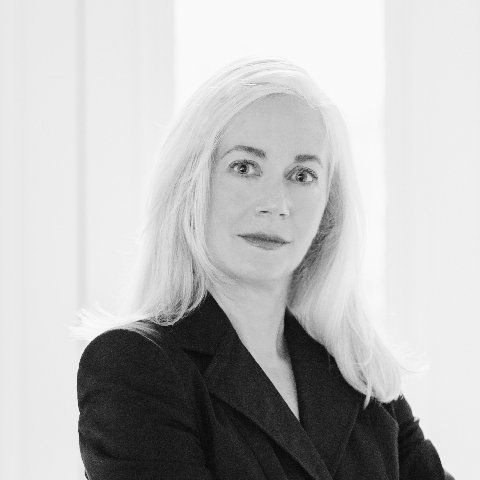 An art historian and art lawyer, Mary Rozell is Director of Art Business at Sotheby's Institute New York.  She serves as an advisor to art collectors, artists and foundations and is the author of The Art Collector's Handbook (Lund Humphries, 2014).
OMAR KHOLEIF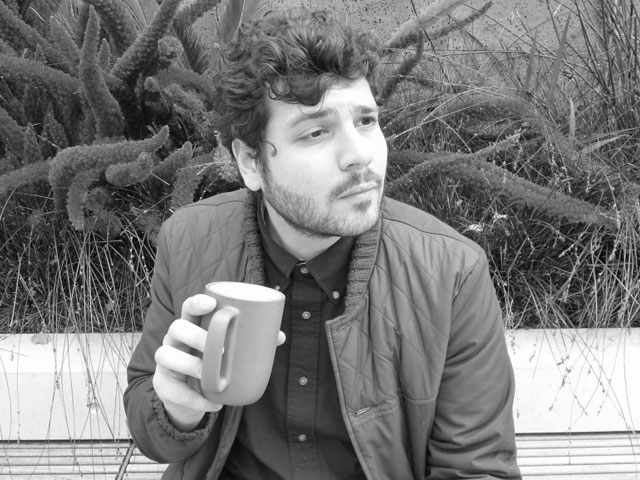 Omar Kholeif (Egypt/UK) is a writer and curator whose work focuses on issues of narrative, expanded geography and political satire in an increasingly globalized context. He is Curator at the Whitechapel Gallery, London, Senior Visiting Curator at Cornerhouse and HOME, Manchester, and Senior Editor of Ibraaz Publishing. Previously, he headed up art and media at SPACE, London and was Curator at FACT, Foundation for Art and Creative Technology, Liverpool. In 2012, he was a co-curator of the Liverpool Biennial.His most recent books are respectively, You Are Here: Art After the Internet and Virgin With a Memory (for Sophia Al-Maria), and Jeddah Childhood circa 1994 all published in 2014.
STEPHANIE BUCK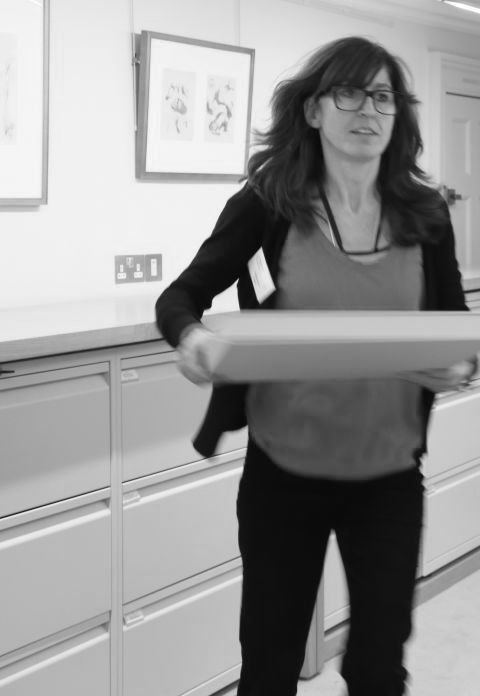 Stephanie Buck is Martin Halusa Curator of Drawings at The Courtauld Gallery. She is based in Berlin and London. Prior to joining the curatorial team at The Courtauld in 2006 she taught art history at the Freie University Berlin and worked in various museums including The Metropolitan Museum of Art, New York, the Staatliche Museen, Berlin and the Städelmuseum, Frankfurt.
At The Courtauld Stephanie has curated and co-curated a number of drawings exhibitions including The Courtauld Cézannes (2008), Michelangelo's Dream (2010), The Young Dürer. Drawing the Figure (2013) and Goya: The Witches and Old Women Album (February-May 2015). Since 2010 she has been coordinating the exhibition and research activities of the IMAF Centre for the Study and Conservation of Drawings at The Courtauld.
JAMES BIRCH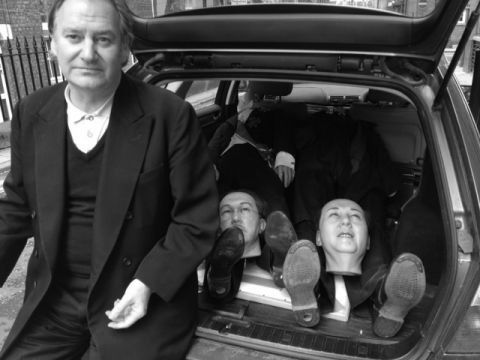 James Birch has been a promoter of modern art exhibitions both in the UK and overseas for the last twenty years. In the late 1970's he trained at Christie's Fine Art in the Old Master Picture department and opened his first Gallery in the Kings Road, London in 1983. James Birch Fine Art specialised in showing the work of the Surrealists and Young British Artists. In 1987 James opened his second Gallery, Birch & Conran Fine Art in London's Soho.
LISA WRIGHT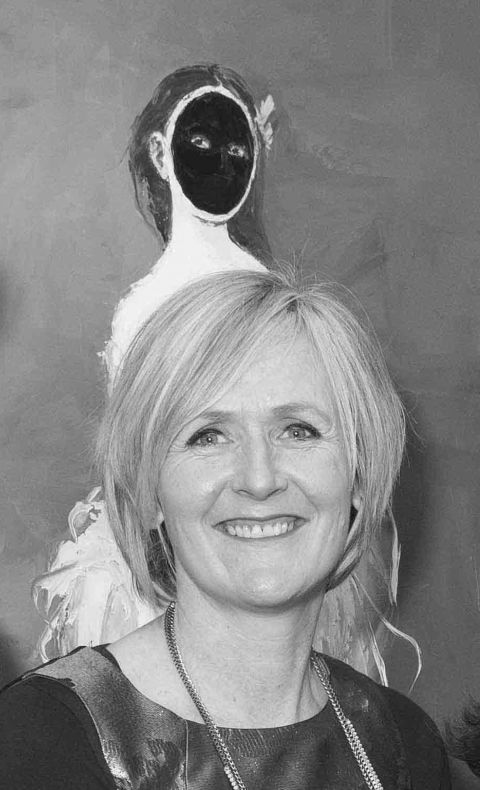 Lisa Wright's paintings are simultaneously rooted in the past and the present, intimately and emotionally entwined with historical painting. Her uniquely unsettling and compelling work explores the delicate transition from childhood to adulthood.
Wright studied painting at the The Royal Academy Schools, London, 1990-1993 after which she moved to Cornwall, where she now lives and works. In addition to many well-received solo exhibitions Wright's work has been acquired by numerous corporate and private collections and was shown at Tate St Ives in the notable Art Now Cornwall exhibition. She was artist in residence with the Royal Shakespeare Company throughout the two year period of the' Histories' cycle, which culminated in exhibitions at the Roundhouse and at the Royal Academy, London.
Notable awards include the National Open Art Prize, the Hunting Art Prize and, most recently, the 2013 Threadneedle Prize.
VANESSA BRANSON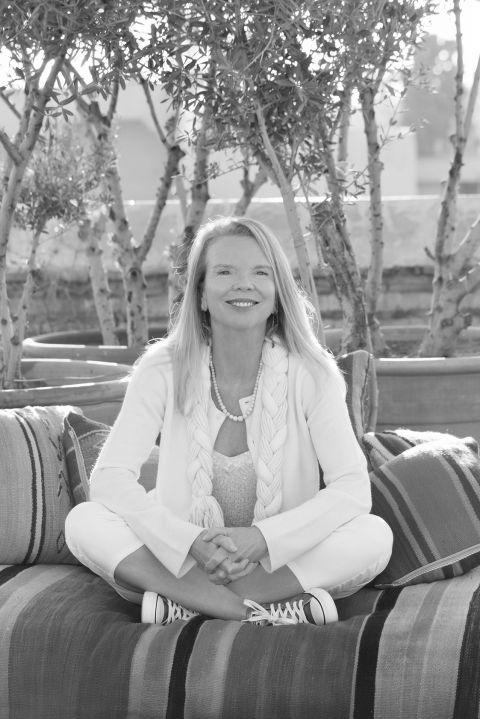 Vanessa Branson is a champion of global cultural and ecological initiatives. As President and Founder of the Marrakech Biennale she is responsible for North Africa's only trilingual arts festival, comprising visual art, literature and film programs featuring acclaimed international and Moroccan artists.
Prior to this, she was co-founding curator with Prue O'Day of the Wonderful Fund Collection. She also established and co-directed the Portobello Arts Festival (1987-1989) and founded the Vanessa Devereux Gallery (1986- 1991) in London.
In 2002, along with her business partner Howell James CBE, she developed an ancient crumbling palace in the centre of Marrakech into a beautiful boutique hotel – El Fenn. She co-owns and runs Eilean Shona, a tidal island on the west coast of Scotland. She is a trustee of the British Moroccan Society and Virgin Unite, and on the board of trustees of Global Diversity Foundation.
HAMISH JENKINSON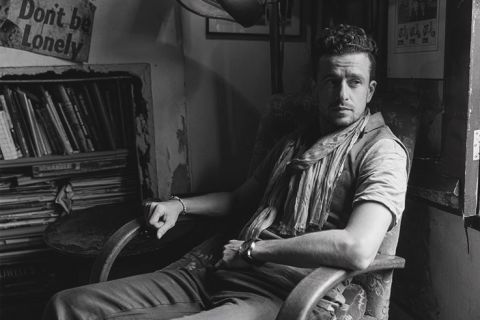 Founder of cutting-edge immersive talent agency The Department, Hamish A Jenkinson is at the forefront of cultural innovation. Having collaborated with Hollywood's elite as well as spearheading the experiential theatre movement in London, he went on to transform a former porn shop in the heart of London's most cultural 'village' into a neon art gallery – Lights of Soho.
Bringing his firsthand experience of working with A-listers such as Madonna and Kevin Spacey, he has combined his artistic curation with a members list including some of London's leading artist and cultural creators.
REBECCA LEWIN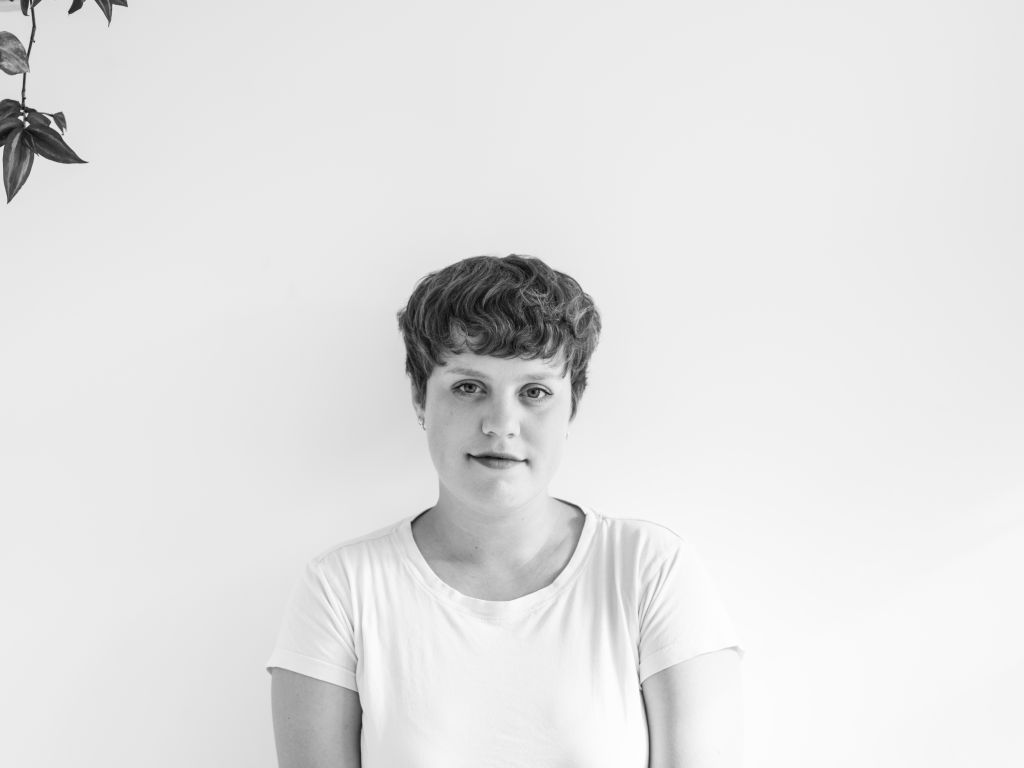 Rebecca Lewin is Exhibitions Curator at Serpentine Galleries, London, where she has curated shows with Grayson Perry, Lucy Raven, Etel Adnan, DAS INSTITUT, Michael Craig-Martin, Duane Hanson, Pascale Marthine Tayou, Cerith Wyn Evans, Ed Atkins, Martino Gamper and Wael Shawky. She has worked on outdoor commissions by Michael Craig-Martin and Bertrand Lavier and the 2013 Serpentine Pavilion by Sou Fujimoto.
She has also produced independent exhibitions, including 'A Partition' at Cell Project Space (2016), 'The Palace of Green Porcelain' at Breese Little Gallery (2013) and 'Pertaining to things natural…' at the Chelsea Physic Garden (2012). Her essay on the Lucy Raven exhibition and on the collaborative practice of DAS INSTITUT were published in 2016  by the Serpentine Galleries and Koenig books, and a conversation with Allison Katz was published on moussemagazine.it in 2016.
ALESSIO ANTONIOLLI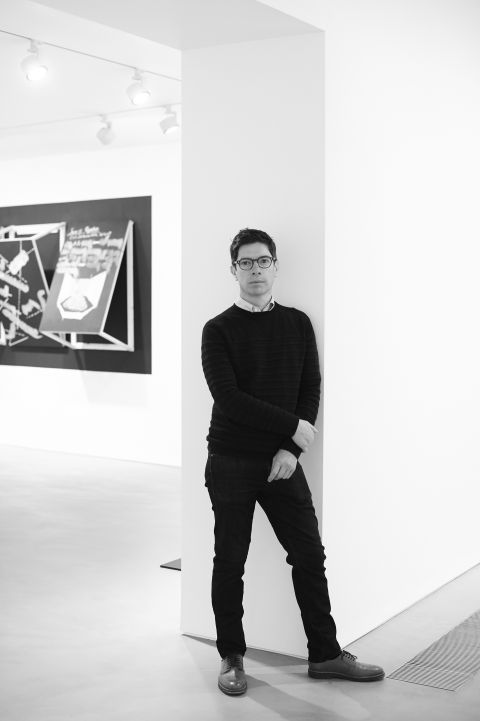 Alessio Antoniolli is the Director of Gasworks, London; an organisation that supports emerging artists through studio provisions and through an international programme of research-led residencies, and exhibitions of newly commissioned work. These programmes are accompanied by events and participatory activities that further connect artists and their work with audiences.
Alessio is also the Director of Triangle Network, a global community of artists and grass-roots organisations, where he is involved in planning and fundraising for the Network, as well as working with new partners on developing exchange projects such as residencies and workshops.
SAM PHILLIPS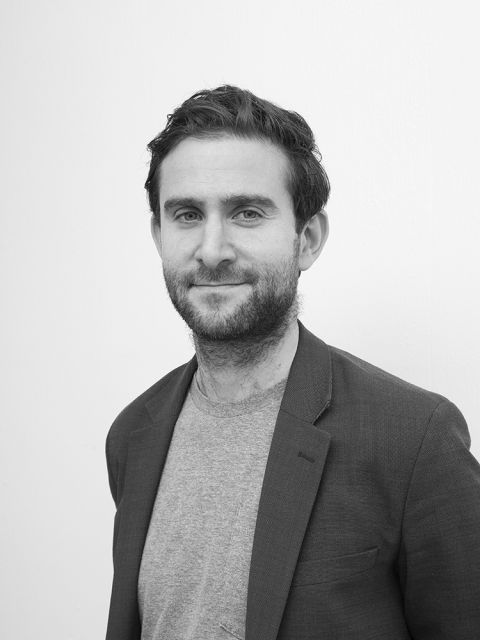 Sam Phillips is Editor of RA Magazine, the quarterly publication of the Royal Academy of Arts. He is the author of a guide to the capital's art collections, The Art Guide: London (Thames & Hudson, 2011), and Isms: Understanding Modern Art (Bloomsbury, 2012), an introduction to avant-garde art movements.
Phillips has contributed articles to a wide-range of publications, including The Independent, World of Interiors and Time Out, and has managed publications for the Serpentine Gallery and Frieze Art Fair.
ELIZABETH FULLERTON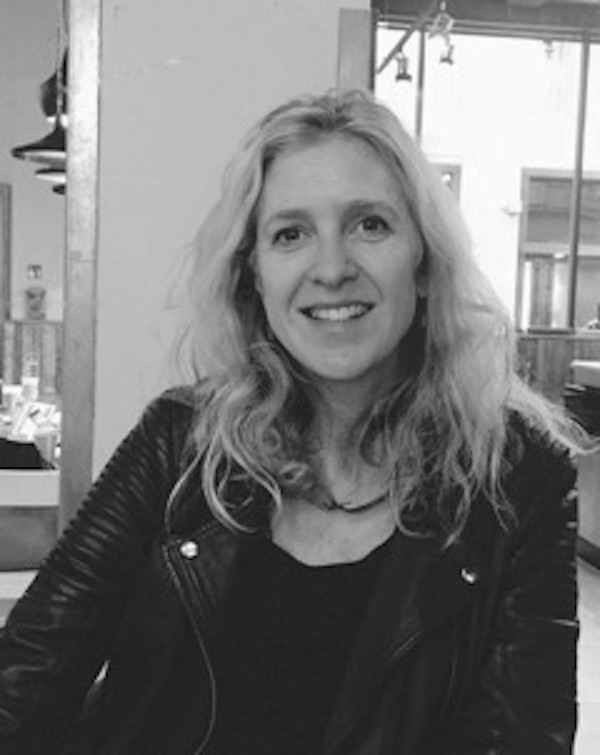 Elizabeth Fullerton is an editor-at-large at the cultural quarterly Elephant, a regular contributor to the art magazines ARTnews and Art in America and has written articles for a range of publications including the Financial Times, The Independent and The Guardian. Her first book Artrage! The Story of the BritArt Revolution, the first independent history of BritArt, was published by Thames and Hudson in 2016 and she has contributed texts to several books on art and design, most recently Body of Art (2015) and The Art of the Erotic (scheduled for October 2017), both published by Phaidon.
She previously worked as a journalist for Reuters, where she held a variety of posts, among them foreign correspondent in Mexico and Central America, reporting on culture, politics, human rights and the environment.
KURT BEERS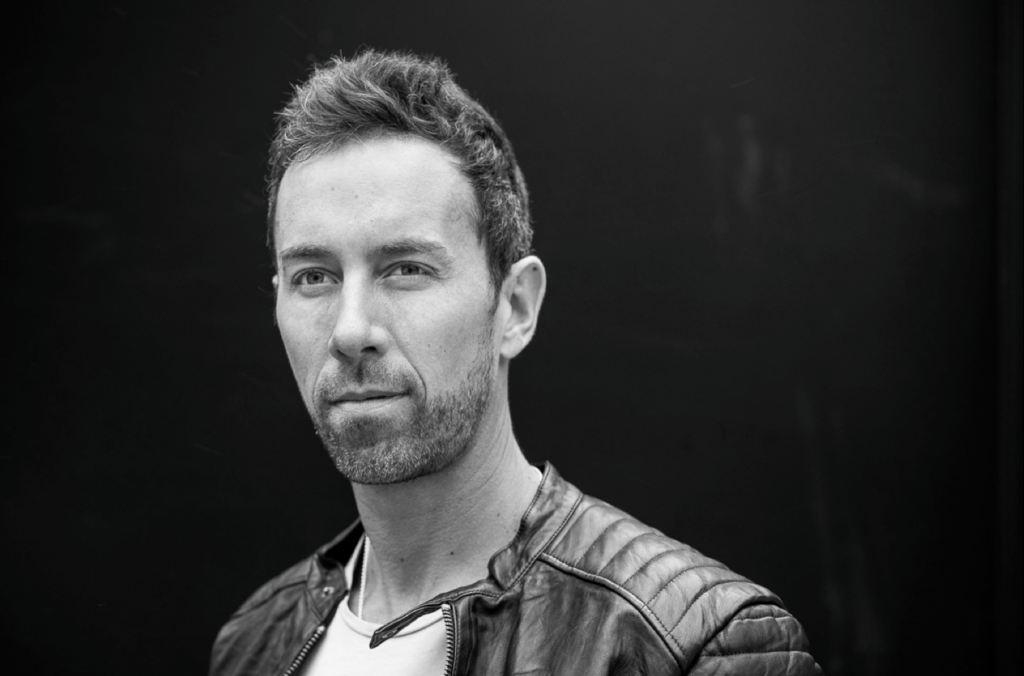 Kurt Beers is Director of BEERS London gallery and author of 100 Painters of Tomorrow. In 2012, he opened BEERS London in London's vibrant East Central art district, and the gallery has been acknowledged as one of most exciting young spaces in London, being subsequently listed in Blouin Media's '500 Best Galleries Worldwide' in 2015 & 2016.
In 2014, Beers wrote the seminal 100 Painters of Tomorrow, published by Thames & Hudson, which launched a number of young artist's into the international art world. The forthcoming 100 Sculptors of Tomorrow builds upon what is now intended as a series of art publications, and is due for release in Autumn 2018.
LULU GUINNESS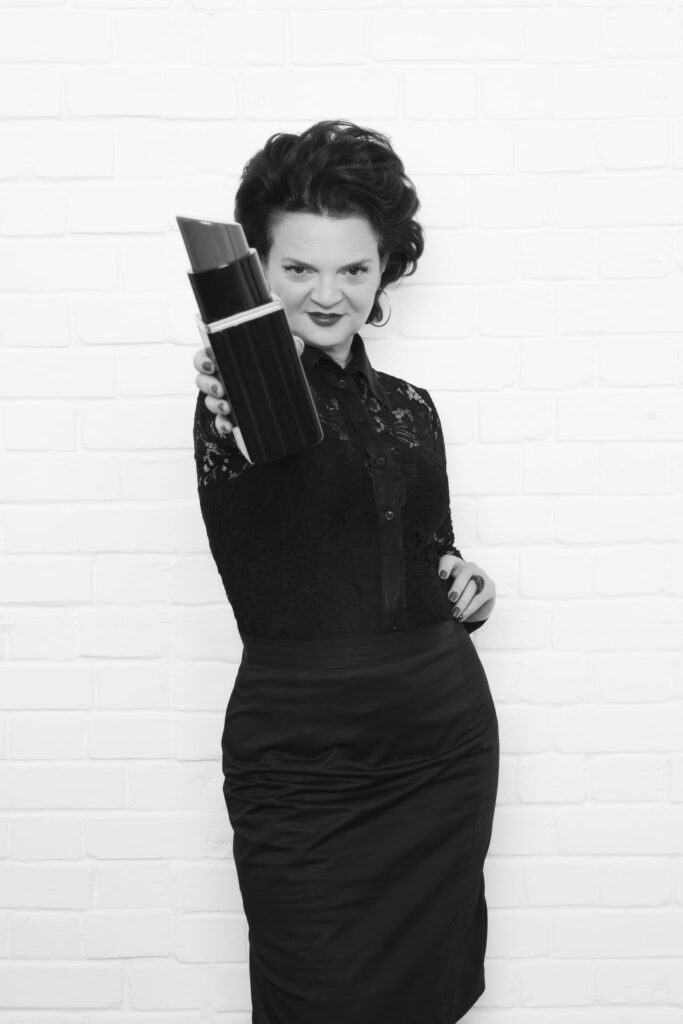 Lulu Guinness is a luxury British accessory brand founded in 1989, when its then 29 year old creative director and founder produced a forward-thinking briefcase for women.
Since then she has been awarded an OBE by the Queen in 2006 and has seen stores thrive in the UK, Asia and the USA. Her creations have become cult classics, with her iconic Rose Basket Handbag becoming a permanent exhibition piece in the Victoria and Albert Museum in London.
DARIO ILLARI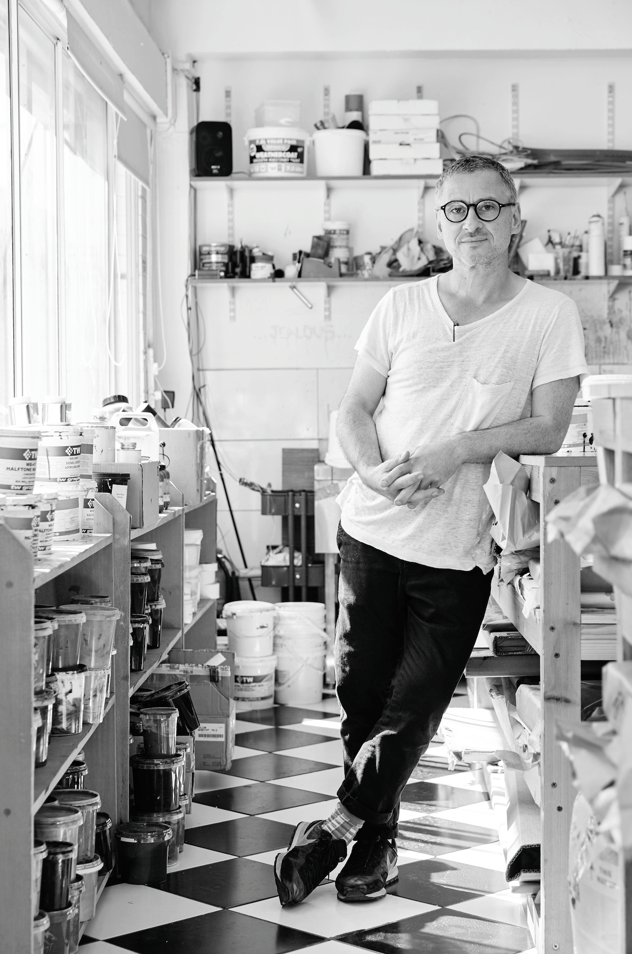 Dario Illari founded Jealous Gallery and Print Studio in 2008. From their humble beginnings in Crouch End, over the past 10 years, Jealous has expanded to 3 gallery spaces and 2 floors of screenprint Studios in Shoreditch.
Known for their experimental and collaborative approach, the Studio have worked with artists such as David Shrigley, Jake & Dinos Chapman, Gavin Turk, as well as galleries and museums such as ICA, Tate and the Victoria & Albert Museum. The Galleries show the editions produced within the Studios, as well as 4 weekly exhibitions by a range of emerging, mid-career and established talent.
ABIGAIL LANE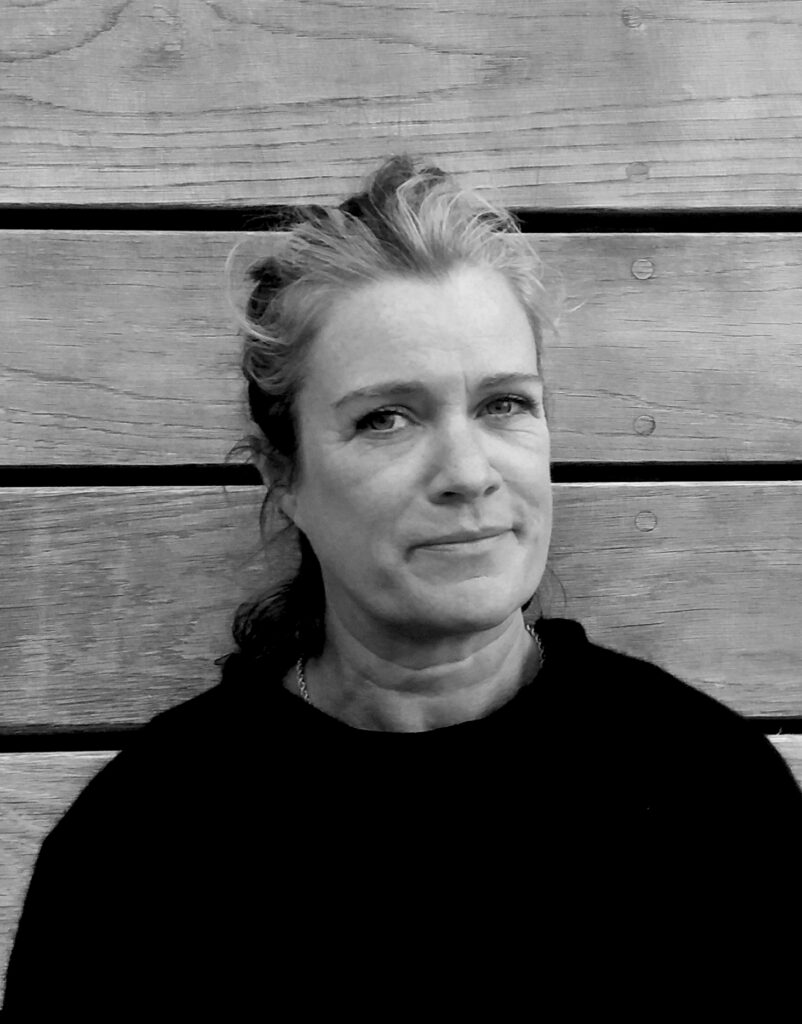 Abigail Lane (Born 1967, Penzance, England) lives and works in Suffolk having spent more than 20 years in London. She graduated from Goldsmiths College in 1989 and took part in Freeze London 1988, Modern Medicine London 1990, Some Went Mad and Some Ran Away 1994 (Serpentine gallery then touring) and other early shows associated with the so-called YBA group.
DR. GILDA WILLIAMS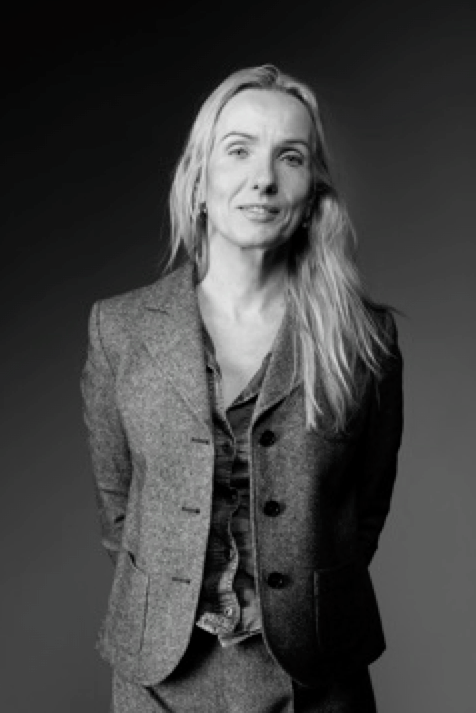 Based in London since 1994, New York-born contemporary art critic, editor and teacher Dr. Gilda Williams is Senior Lecturer on the MFA in Curating programme, Goldsmiths College (since 2009), University of London and Guest Lecturer on the Sotheby's Institute of Art, London, MA in Contemporary Art programme (since 2005). She has also taught at the Frieze Academy and in the Guardian's Masterclass series
EMMA DEAN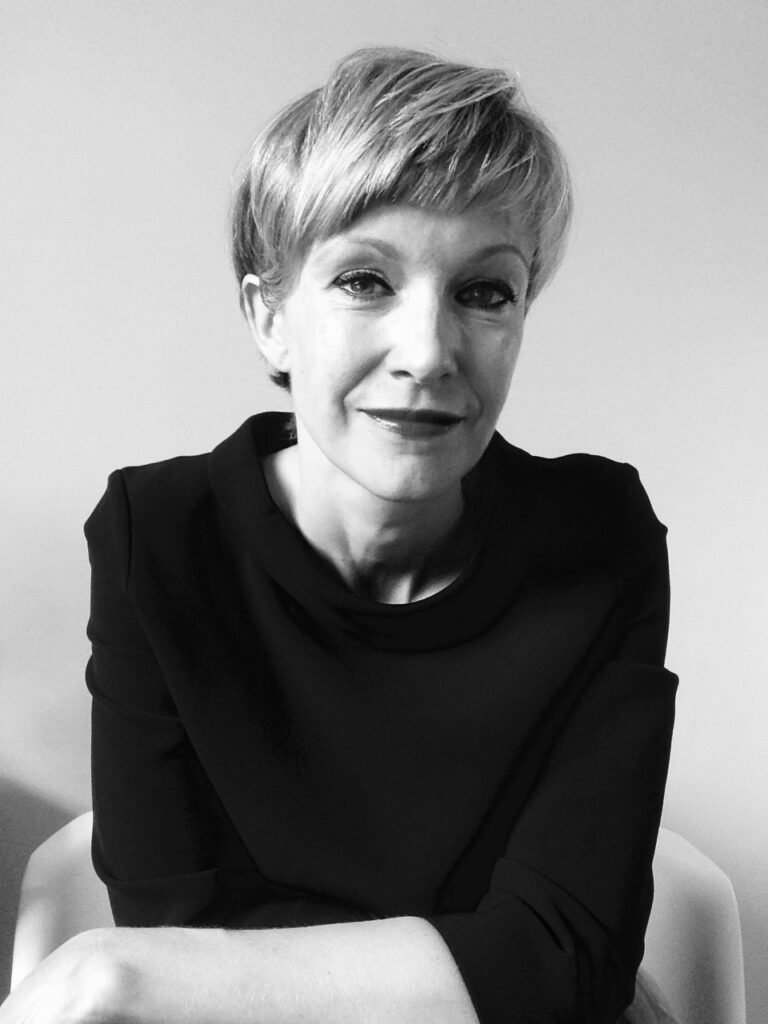 Emma Dean is a curator at BALTIC, a major international centre for contemporary art situated on the south bank of the River Tyne in Gateshead. Emma previously worked at MK Gallery in Milton Keynes as Exhibitions Organiser and subsequently Head of Exhibitions where she oversaw the programme of exhibitions, offsite projects, performance, events and commissions and edited numerous publications. Prior to this she held curatorial positions at Modern Art Oxford and the Pitt Rivers Museum.  Emma has also worked on a number of independent projects as a curator, writer and editor.
GAVIN TURK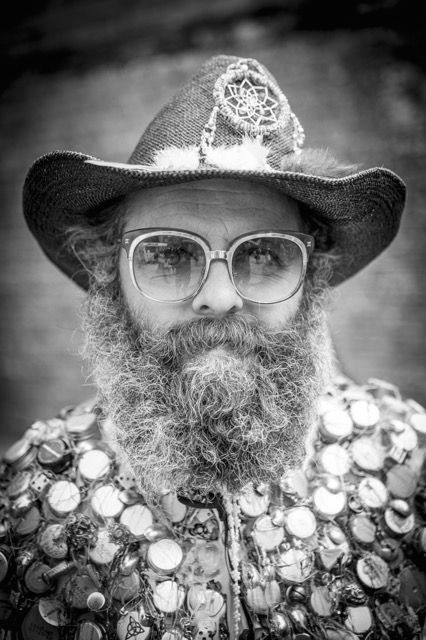 Gavin Turk is a one of the best known artists from the group popularly known as the YBA'S, he first came to prominence in the early 90's after exhibiting work at the R.A's ground-breaking Sensation exhibition, including his notorious graduation piece from the Royal College ( a blue heritage plaque).  Turk has gone on to show to international acclaim with playfully provocative work, including the iconic series of life-sized waxworks which featured Turk dressed and posed as notable figures from contemporary culture including Sid Vicious, Che Guevara and Jean Paul Marat.
His work is held in numerous public and private collections including the Tate and Saatchi Collection
MAEVE DOYLE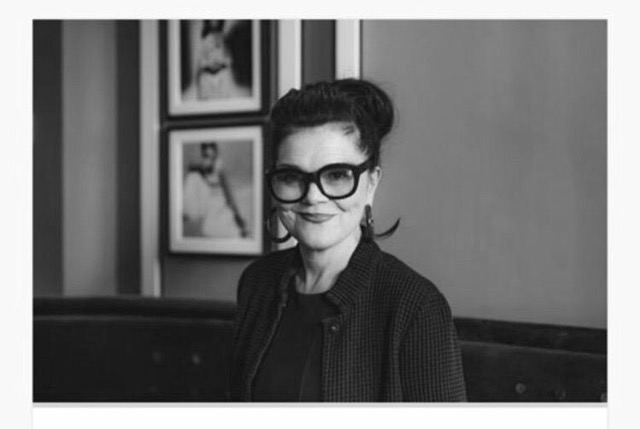 Maeve Doyle is a broadcaster, commentator and art adviser based in London.  With over two decades of experience in the art world, Maeve has established herself as a popular commentator on all issues regarding art market news and is often called upon for comment and analysis around breaking stories in the art world.
THE CONNOR BROTHERS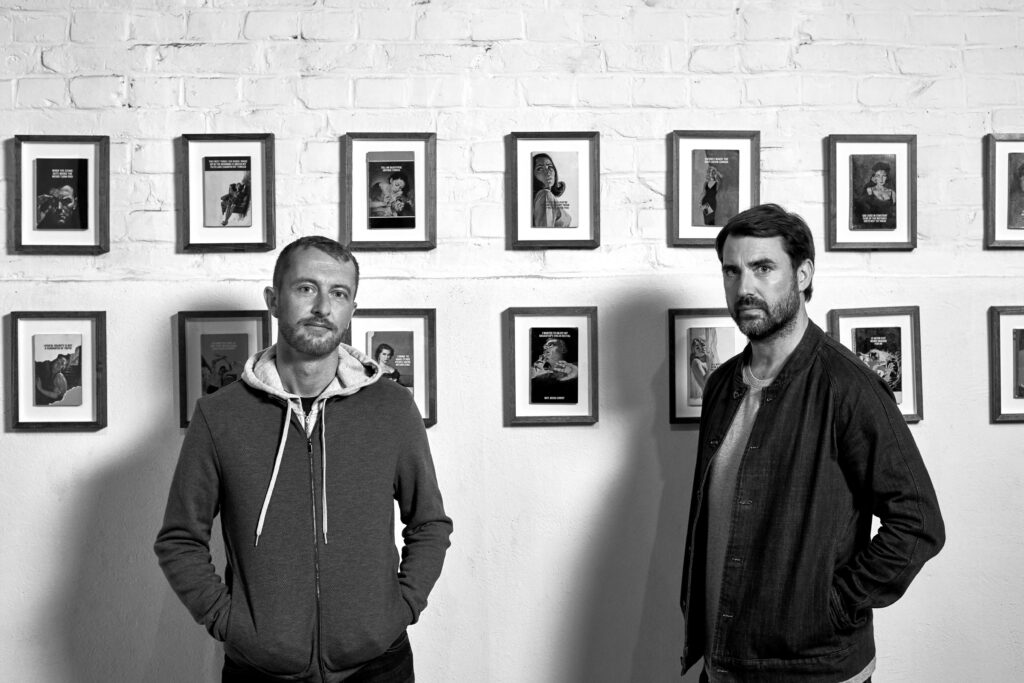 The Connor Brothers is the pseudonym for British artists James Golding and Mike Snelle. The duo came to prominence in 2012 and for several years maintained their anonymity by using a fictional biography. Their identities were revealed in 2014 in a major feature by Mick Brown in The Telegraph magazine, allowing them to undertake more ambitious projects.
VICTORIA WILLIAMS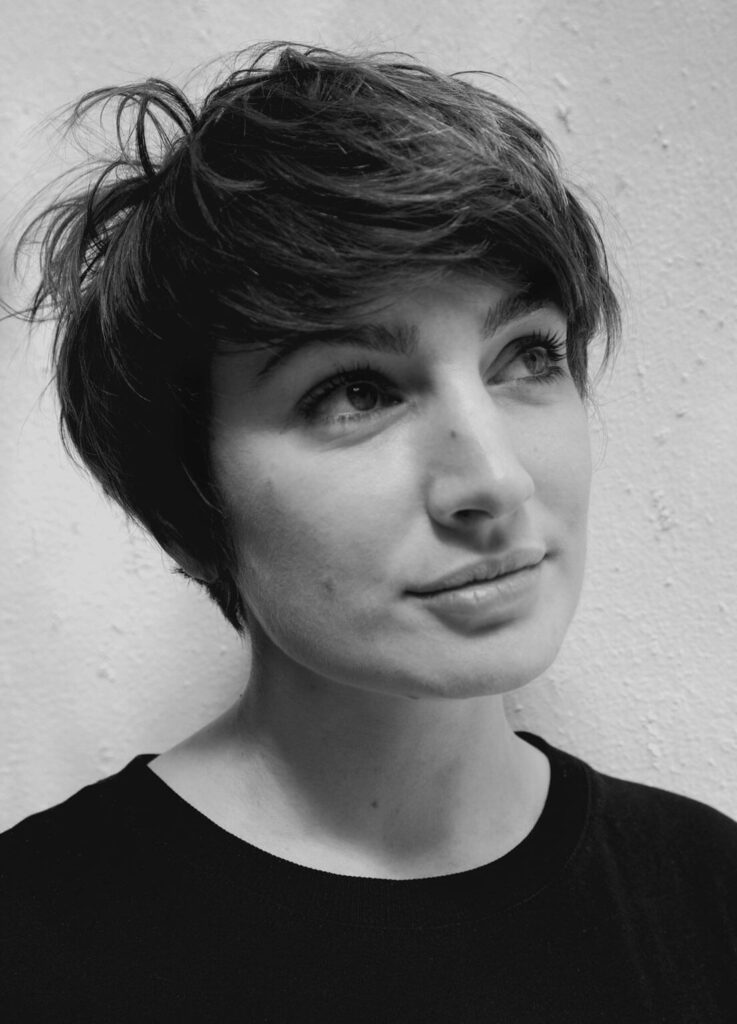 Cob Gallery Co-founder and Director, Victoria Williams worked for several years for Sunday Times Art Critic Waldemar Janusczcak, researching his art documentaries for the BBC and Channel 4. She went on to found Cob Gallery with friend and business partner Polly Stenham in 2011, in pursuit of supporting new and emerging talent in the visual arts. Cob Gallery presents a blend of debut and mid-career, solo and collaborative exhibitions, in a diverse, provocative and distinctive programme of artistic activity. Artists represented include Faye Wei Wei, Joe Sweeney, Alba Hodsoll, Nina Mae Fowler and Jason Shulman.
LEE SHARROCK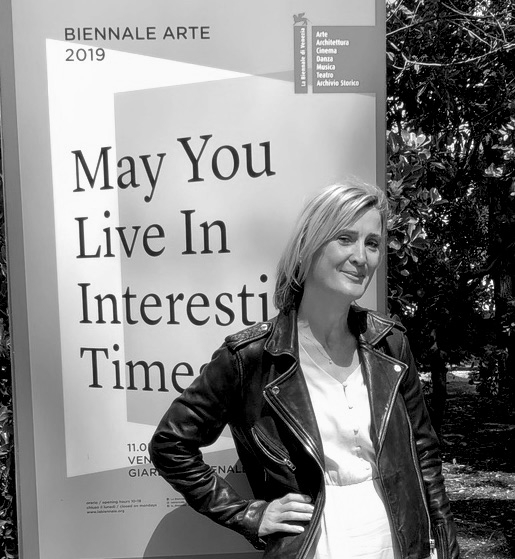 Lee Sharrock is a Global Creative PR consultant, Curator and Writer.  She is contributing Editor of STATE/ F22 Magazine and a contributor to Creative Review and FAD Magazine.  Curatorial credits include; Epoh Beech at Gallery 46; "Art Around the Child" charity exhibition and Auction with Christie's; "Contemporary Vanitas" at Lights of Soho; "She's a Good Girl" at Saatchi & Saatchi (co-curator); and "Art of Futebol" with the ABC Trust & Creative Nation at the Embassy of Brazil.