MEET THE OTHERS
The best part of attending The Other Art Fair is getting to meet all of the artists face-to-face. The beauty of the Virtual Editions is that now you can get to know the exhibitors, ask them your questions, and hear from them directly what inspires them to create. You'll find these videos and more within the stands of each of the artists within the virtual fiar environment, and be sure to subscribe to our YouTube channel to watch all of our 'Meet the Others' videos.
Kersteen Anderson
"I live to create visual beauty"
Kersteen creates abstract works—with occasional elements of collage and photo-transfer—with a deep understanding of how they affect the spaces we inhabit, owing to her background in the building trades.
Kharl Louis-Jean
"Art chose me."
Kharl's works are notable for their combination of photorealism and surrealism, as well as his focus on depicting the human body, which he uses to explore themes of love, sex, life, and death.
Mary Lai
"Vibrant, playful, and ever-evolving"
Mary's background in graphic design and fashion accessories continues to influence her work through her choice of colors, composition, textures, and subject matter.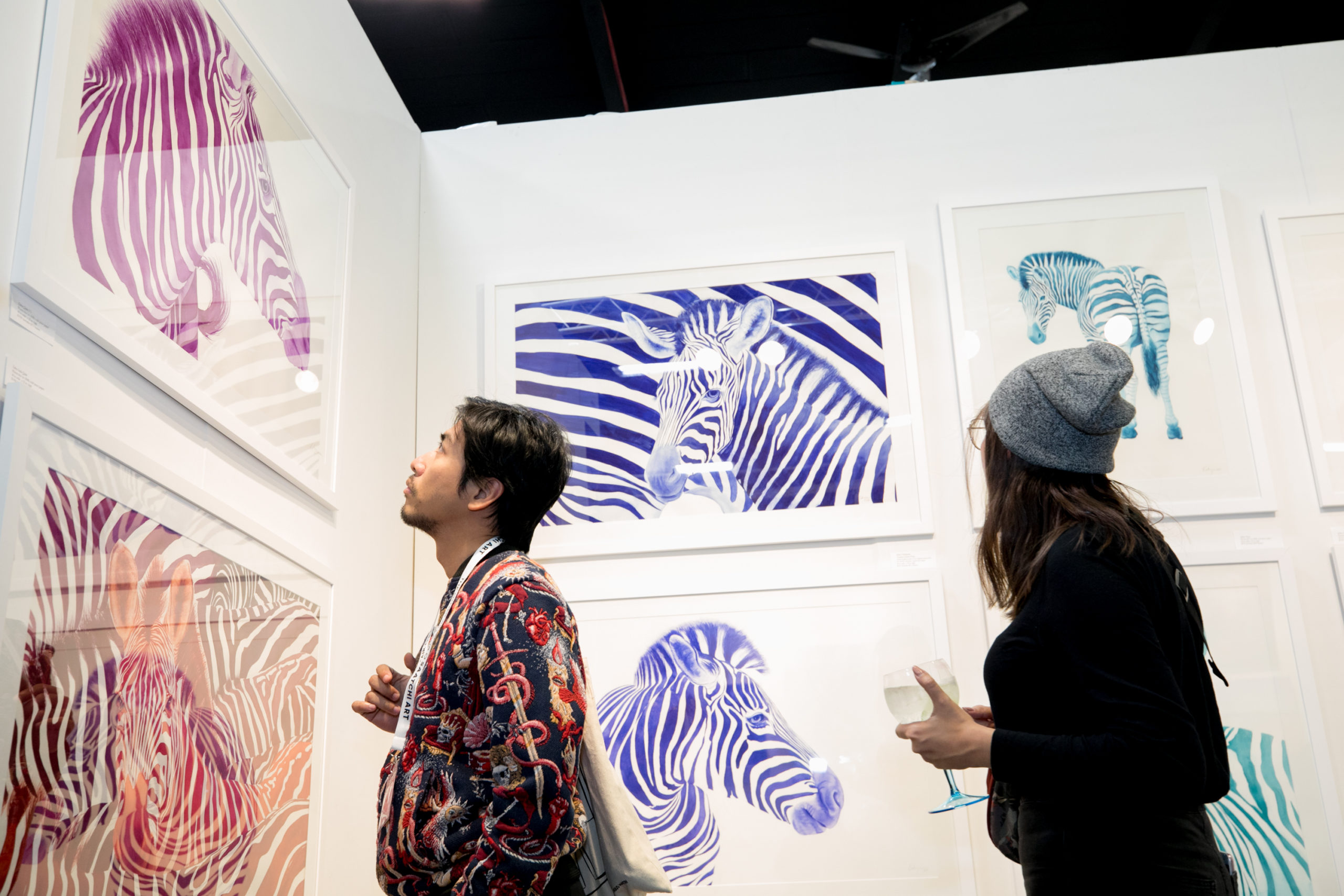 FAIR NOW OPEN! COME AND ENJOY ART DIFFERENTLY.
Mahsa Merci is an Iranian artist, based in Winnipeg, whose relocation to Canada allows her to explore ideas of gender, identity, and beauty in her work, free from restriction. Her latest painting series presents thoughtfully individuated portraits of the LGBTQ community, hinting at each subject's personality, hobbies, relationships, values, trauma. Painting in a small scale with a heavily textured—almost sculptural—application of paint, she aims to draw in the viewer, inviting them to recognize the humanity of her subjects.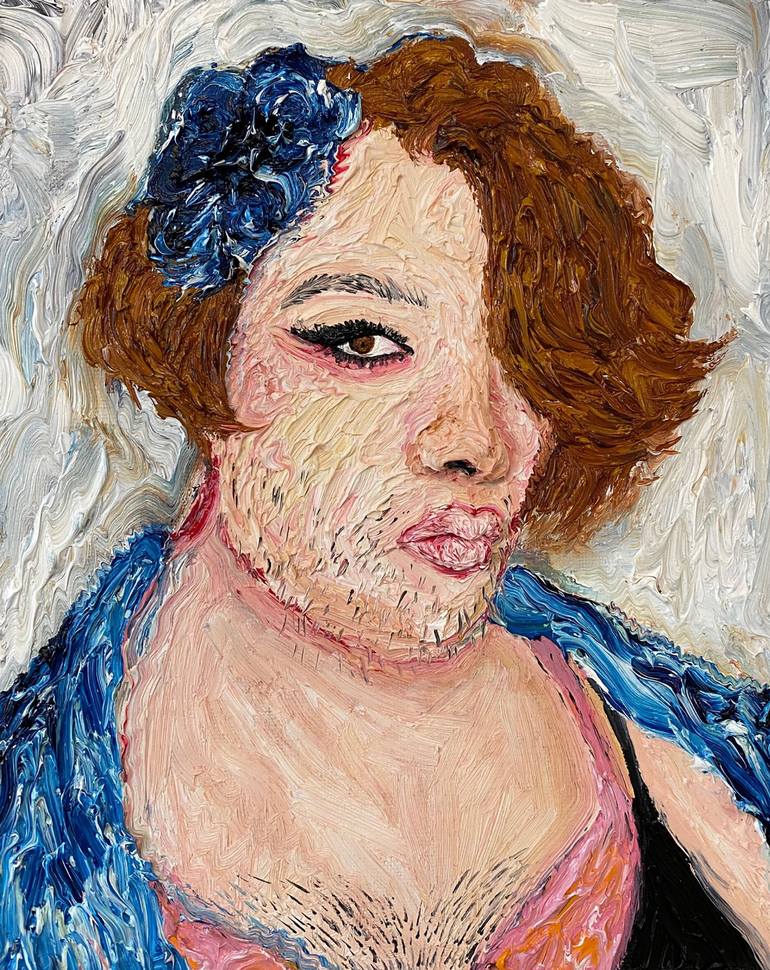 A Transgender with a Blue Flower on Her Head
Adrien Saporiti
"Minimal, with high impact"
Andrien's backgrounds in street art and design come together in his work, where his precision and use of color help him provoke emotional responses in the viewer.
Amanda Flowers
"Relatable to the everyday person"
Working in oil pastel on wood, Amanda draws inspiration for her work from childhood memories and the stories her grandparents told her of their lives.
Nestor Toro
"Bringing harmony and chaos together."
Drawing inspiration from nature, Nestor's works reflect his observations of growth, sudden changes, and the shifting of seasons.
The Other ARt Fair On Demand
Take part in a variety of creative workshops, watch artist interviews, browse our virtual Fairs, and more on The Other Art Fair YouTube channel.
Sign up for Virtual Editions newsletter
Sign up and be the first to know all the latest Fair and artist news, Online Studio collections, exclusive special offers and more.