LOS ANGELES
September 22-25, 2022
Barker Hangar, Santa Monica
Game-changing artists, original artworks, and more than a few surprises. Early bird tickets now on sale.
BOOK TICKETS
ART REFRAMED
When the art world as you knew it went one way, we went the other. Where elitism is the norm, we dared to deviate. Art isn't confined to convention or rule, and how you enjoy it shouldn't be either.
We've created something different, and we want you to experience it. We combine affordable and original artworks and 140 independent artists with immersive installations, performances, DJs – and a fully stocked bar.
Here, art is for everyone.
So why not do something impulsive, get excited, and revel in the creativity? You belong here.
FAIR DETAILS
---
HOURS

PRIVATE VIEW
THURS, SEPT. 22: 6 – 10pm

GENERAL ENTRY
FRI, SEPT. 23: 5 – 10pm
SAT, SEPT. 24: 11am – 8pm
SUN, SEPT. 25: 11am – 6pm
VENUE
The Barker Hangar
3021 Airport Ave Suite 203
Santa Monica, CA 90405
Dogs are not allowed.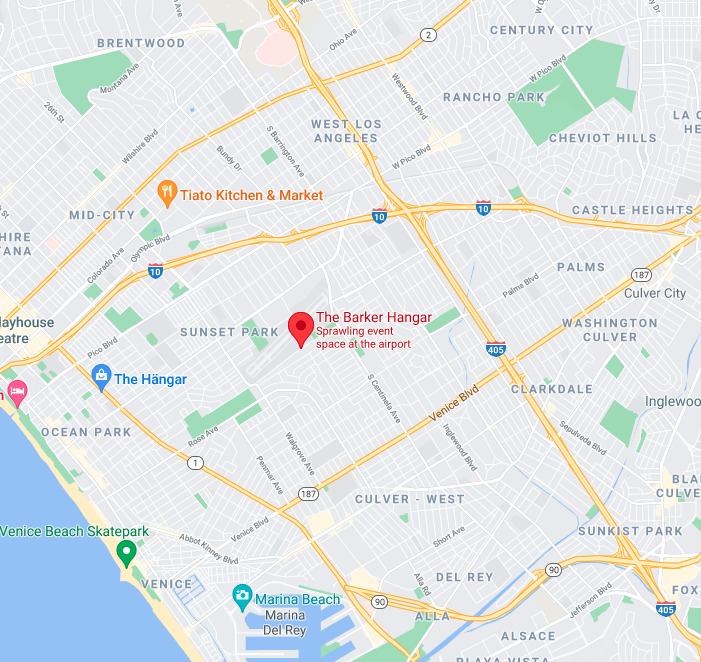 YOUR ART ADVENTURE STARTS HERE.
Visit The Online Studios
You can now browse the artworks of artists featured at our latest Los Angeles Fair. Plus, discover hundreds more artists from across the globe in our other live Online Studios editions.
EXPLORE THIS STUDIO
Join Our Artist community
Access the latest Fair news, artist socials, exclusive offers and more, by signing up to our artist newsletter.
Interested in exhibiting?
Open calls for exhibiting artists can be found on our applications page.
LATEST NEWS
---
New Futures Recipients:
Spring Class of '22
Introducing our Los Angeles March New Futures Recipients – Greg Wilson, Anna Sagan, and Bourn Rich.
Fair Director's Pick:
Week of Feb. 28
Meet Kiara Aileen Machado, returning exhibitor to our Los Angeles Fair.
Fair Director's Preview:
Spring 2022
Meet six of the artists from our talented lineup.