LOS ANGELES
April 4 – 7
Are you a game-changing independent artist looking to showcase your own work to thousands of art lovers? You've come to the right place.
Apply Now
ART REFRAMED
When the art world as you knew it went one way, we went the other. Where elitism is the norm, we dared to deviate. Art isn't confined to convention or rule, and how you enjoy it shouldn't be either.
We've created something different, and we want you to experience it. We combine affordable and original artworks and 140 independent artists with immersive installations, performances, DJs – and a fully stocked bar.
Here, art is for everyone.
So why not do something impulsive, get excited, and revel in the creativity? You belong here.
FAIR DETAILS
---
HOURS

OPENING NIGHT
THURS, APRIL 4: 6 – 10pm

GENERAL ENTRY
FRI, APRIL 5: 5 – 10pm
SAT, APRIL 6: 11am – 8pm
SUN, APRIL 7: 11am – 6pm
VENUE
The Barker Hangar
3021 Airport Ave.
Santa Monica, CA 90405
Service dogs are welcome ;
All other furry friends will need to stay home.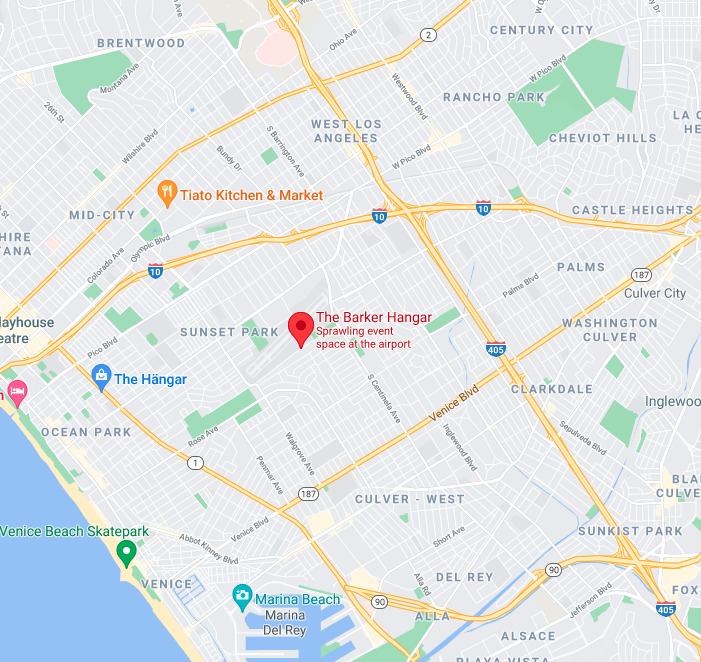 LATEST NEWS
---
ART NEWS
How to Experience Art like a Local in LA
If you're looking for the perfect 'artsy day out', our Selection Committee has your go-to guide. It's time to get lost in the magic of Los Angeles.
FAIR NEWS
From Scrubs and Crime Scenes to Dark Rooms and Dancers
Charles Michael Davis has experience on both sides of the lens.
FAIR NEWS
The Polaroid Never Gets Old
Bret Watkins is a Los Angeles based cinematographer, camera operator and polaroid photographer. Like a true creative, he's been taking the iconic Polaroid one step further in his latest practice. Enter: The Embroideroid.
PREVIEW ART NOW
---
Join Our Artist community
Access the latest Fair news, artist socials, exclusive offers and more, by signing up to our artist newsletter.
Interested in exhibiting?
Open calls for exhibiting artists can be found on our applications page.

YOUR ART ADVENTURE STARTS HERE.