LOS ANGELES
September 21 – 24
Experience-seekers, this one's for you. We're reframing art and how you experience it. Applications now open – Apply for free by June 15th.
Artist Apply
ART REFRAMED
When the art world as you knew it went one way, we went the other. Where elitism is the norm, we dared to deviate. Art isn't confined to convention or rule, and how you enjoy it shouldn't be either.
We've created something different, and we want you to experience it. We combine affordable and original artworks and 140 independent artists with immersive installations, performances, DJs – and a fully stocked bar.
Here, art is for everyone.
So why not do something impulsive, get excited, and revel in the creativity? You belong here.
Guest Artist: ANGELYNE
Special for the spring edition, The Other Art Fair is pleased to present ANGELYNE as its Guest Artist. The beloved blonde icon, best known for her pneumatic curves, signature pink Corvette, and self-promoting billboards—long a fixture of Hollywood's star-lined boulevards—will present a selection of artworks for sale, including four limited edition prints priced at $100 and created exclusively for the Fair.
Visitors are invited to partake in the quintessential ANGELYNE experience (read: sexy, innocent, and veiled in a bit of mystery) where they may even have the good fortune to meet the living legend in a rare surprise appearance. Fans of the "Billboard Queen" will know that any encounter with ANGELYNE herself is sure to bring them good luck. (Photo credit: Vijat Mohindra)
FAIR DETAILS
---
HOURS

OPENING NIGHT
THURS, SEPT. 21: 6 – 10pm

GENERAL ENTRY
FRI, SEPT. 22: 5 – 10pm
SAT, SEPT. 23: 11am – 8pm
SUN, SEPT. 24: 11am – 6pm
VENUE
The Barker Hangar
3021 Airport Ave.
Santa Monica, CA 90405
Service dogs are welcome ;
All other furry friends will need to stay home.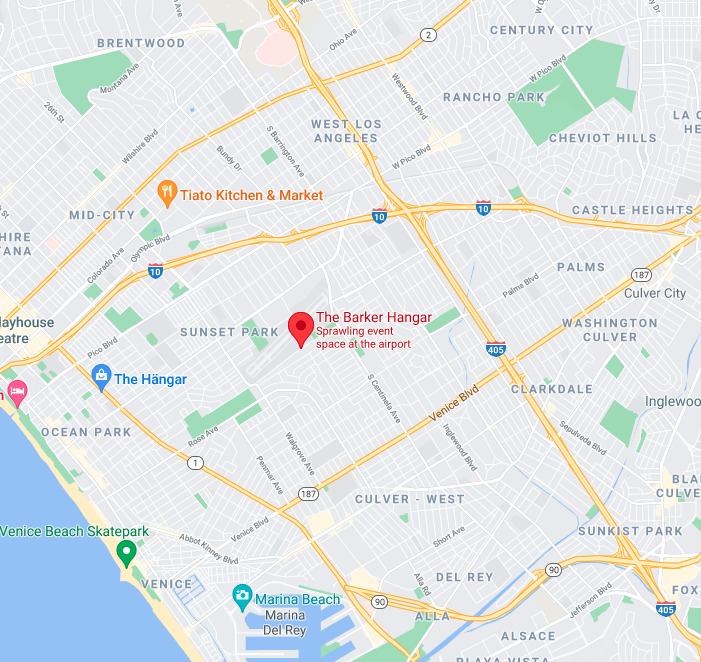 LATEST NEWS
---
FAIR NEWS
From Scrubs and Crime Scenes to Dark Rooms and Dancers
Charles Michael Davis has experience on both sides of the lens.
FAIR NEWS
Familiar Faces: Saatchi Art's 23 Artists to Collect in 2023
If you identify as an art-lover, then you'll be curious to know which artists will be leading the creative scene this year.
FAIR NEWS
What Makes Us 'OTHER'
We're talking utterly bizarre immersive experiences, art that ~literally~ moves you.
PREVIEW ART NOW
---
Join Our Artist community
Access the latest Fair news, artist socials, exclusive offers and more, by signing up to our artist newsletter.
Interested in exhibiting?
Open calls for exhibiting artists can be found on our applications page.

YOUR ART ADVENTURE STARTS HERE.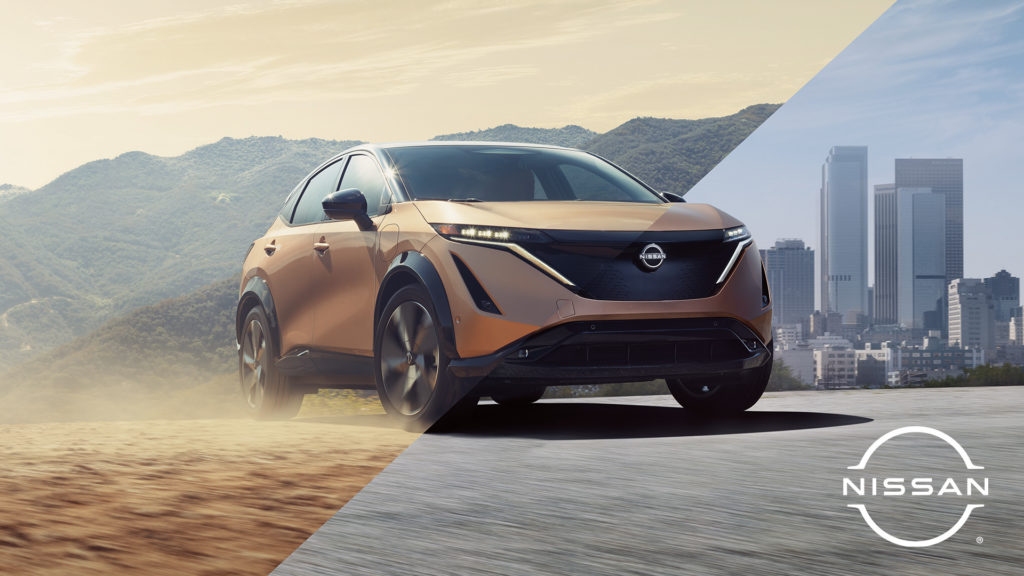 THE ALL-NEW, ALL-ELECTRIC NISSAN ARIYA
Fierce, yet refined. Elegant, yet exhilarating. This is the EV for people who love to drive.