Grab a Friend and Join Us for Friday Late!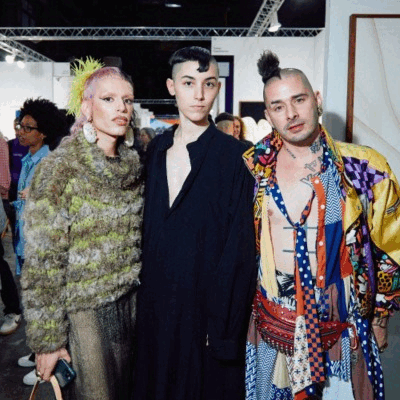 We're bringing you Friday Late — an eclectic mix of art, music, and performances to take you from work to the weekend.
Unwind at Brooklyn Navy Yards while grooving to live music, immersing yourself in a variety of art features, while enjoying refreshing cocktails.
See what's in store and grab your tickets for Friday, May 19 from 4 – 10 pm.
IMMERSIVE ART
Discover a variety of awe-inspiring art installations throughout the Fair, brought to you by various local community and artist-led organizations. Experience the thrill of being "Backstage at The Drag Show" with Nonamey (@nonameynonamey) or delve into the world of "Studio Dialogues I" with Brooklyn Navy Yard-based artists (@bklynnavyyard).
Reflect on Juri Rhyu's soothing installation "Everything Will Be Ok" presented by Arts Gowanus (@artsgowanus). And if you're still craving more, join Groundswell (@gswellmural) for an interactive mural painting experience.
LIVE MUSIC
Relax and groove with DJs True Yorker and Doug Witte from Newtown Radio (@newtownradio). True Yorker (@trueyorkerbozo) is a Brooklyn-based breaks musician known for his unique sound and masked performances. Doug Witte (@dougwitte) delivers a strong aura that strikes hot across nostalgic and new-wave eclectic. Catch their sets from 6pm to close.
CUSTOM EXPERIENCES
Looking for a bold way to spend your Friday evening? Look no further than AI tattooing with Visual & Tattoo Artist Evan Ishmael (@lowlife.nyc), tin type portraits with Goodness + Truth (@goodnessandtruthstudio) portraits, and a scavenger hunt with skewville(@skewville) at the fair. Keep your eyes peeled for fresh pairs of skewville wooden sneakers and amazing art along the way.