TORONTO
The latest pieces, artist interviews and fair news and exclusive special offers delivered to your inbox. Sign up below.
Sign Up Now
ART REFRAMED
When the art world as you knew it went one way, we went the other. Where elitism is the norm, we dared to deviate. Art isn't confined to convention or rule, and how you enjoy it shouldn't be either.
We've created something different, and we want you to experience it. We combine affordable and original artworks and 140 independent artists with immersive installations, performances, DJs – and a fully stocked bar.
Here, art is for everyone.
So why not do something impulsive, get excited, and revel in the creativity? You belong here.
The Online Studios are Now Live
You can now browse a hand-picked selection of talented artists from the Fair's Toronto Artist Community. Plus, discover more artists from across the globe in our other live Online Studios editions.
EXPLORE THIS STUDIO
Join Our Artist Community
Access the latest Fair news, artist socials, exclusive offers and more, by signing up to our artist newsletter.
Interested in exhibiting?
Open calls for exhibiting artists can be found on our applications page.
LATEST NEWS
---
Melding Magic and Realism with Caroline Liu
In Caroline Liu's mixed-media paintings, vibrant pigments, glitter, plush faux fur (yes, fur), and semi-abstract figures collide in visual flurries of memory and emotion.
Creating Surreal Utopias with Fei Alexeli
Greek artist Fei Alexeli's otherworldly digital collages take cues from space-age design, modern architecture, and the sun-worshipping cultural landscape of the American West.
Meet the Others: Lo Harris
The Game Changers. The Rule Breakers. The Innovators. Discover some of the fantastic emerging talent showcasing their work at The Other Art Fair.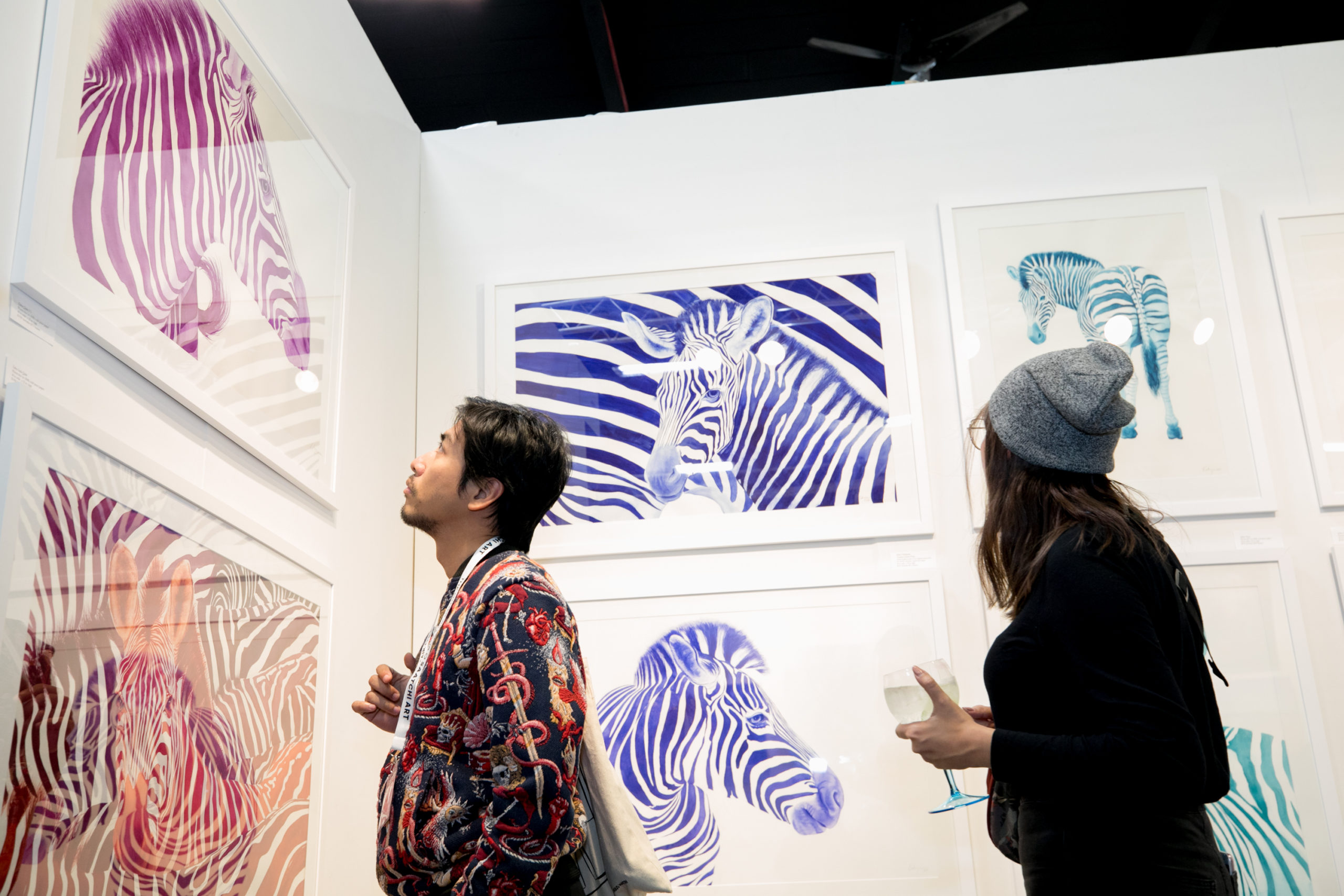 FIND ART YOU LOVE FROM 115 OF THE WORLD'S BEST INDEPENDENT ARTISTS