As part of our Meet The Others series, hear the stories of artists featured in this Sydney Virtual Edition and find out what inspires them. You'll find these videos and more within the stands of each of the artists within the VR Fair, so keep clicking and discovering!
NICOLE LAW
Nicole is an artist and designer working and living on Darug and Gundangurra country in the Blue Mountains, Australia. With a background in graphic and product design, she is drawn to bold, bright colours, stylized forms and mixing unexpected materials
RENEE CAMPBELL
Renée Campbell first picked up a camera straight out of high school and found herself drawn to macro photography. Her photos convey different things to different people but for Renée, there is one common theme in all of her work: "I like creating a sense of calm in each photo."
XINXIN WEN
Since learning art at an early age, xinxin has been forever creating. She believes the quirky beauty and the cursed charm through darkness could bring some kind of harmony of mystery, it's something from our sub-consciousness and she enjoys telling those untold stories inside each lonesome soul.

DISCOVER 110 OF THE VERY BEST EMERGING ARTISTS FROM AUSTRALIA
ANTHONY PONZO
Anthony is a fine art landscape & aerial photographer based in Sydney. Flying above pristine rivers of New Zealand or vibrant salt lakes throughout Australia, he aims to give a new perspective on these beautiful locations.
MARDI CAVANA
Mardi is a painter working in acrylics on canvas and paper with graphite, pencil, watercolour and pastels to add finishing touches and detail. Her process involves addition and subtraction, layering paint with brushes and subtracting it again with any tool at hand – the edge of paint tubes, pencils, sticks. This is a process she repeats, with each layer of paint telling a part of the overall story.
IAN THOMAS
Based in Sydney, Australia and painting for around 20 years, Ian Thomas has now staged 13 solo exhibitions and had works included in numerous group shows in Sydney, Melbourne and Brisbane. Working with mixed media, he produces vigorous, witty, rough-edged abstract works referencing music, film, travel and literature.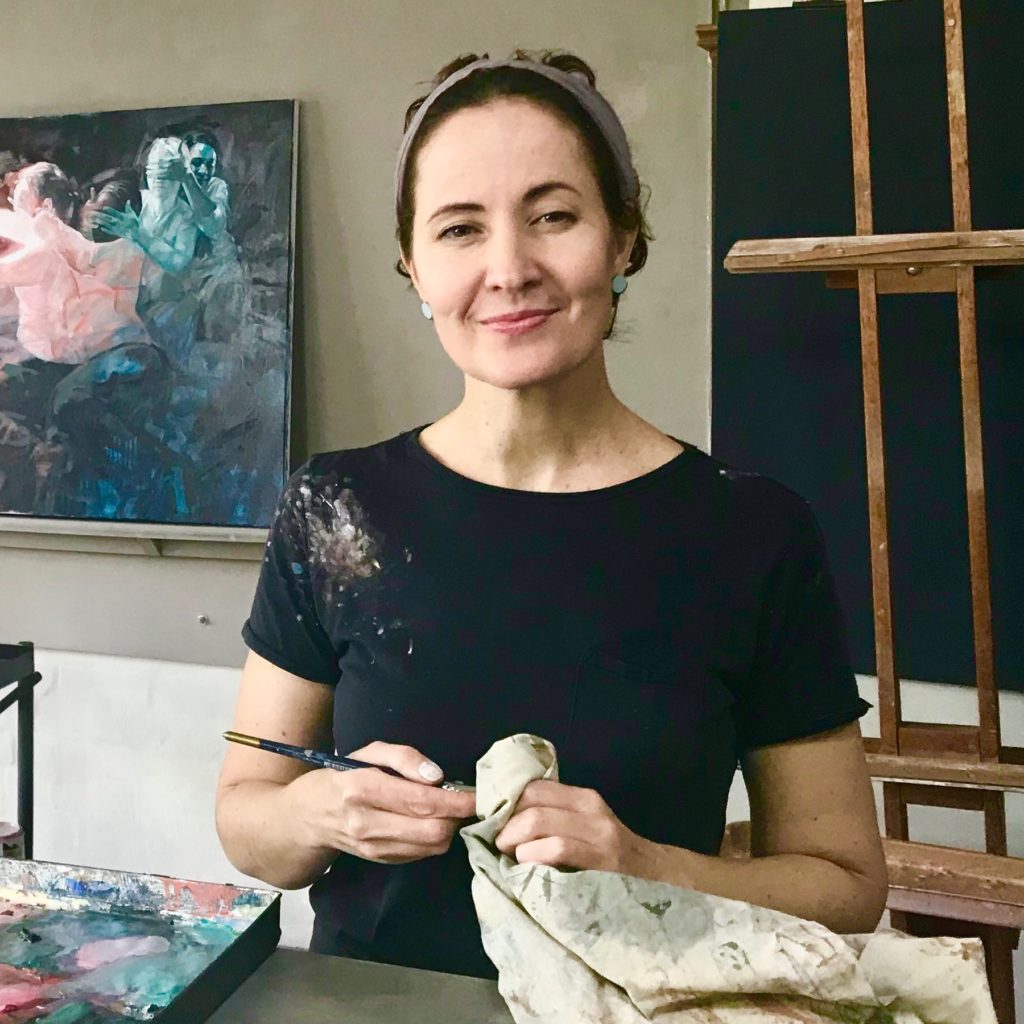 Anna-Carien Goosen is a figurative artist based in Sydney. She has a passion for filling sketchbooks with drawings of strangers and takes joy in the messy alchemy of oil paint.
The Other Art Fair On Demand
Take part in a variety of creative workshops, watch artist interviews, browse our virtual Fairs, and more on The Other Art Fair YouTube channel.
Sign up for Virtual Editions newsletter
Sign up and be the first to know all the latest Fair and artist news, Online Studio collections, exclusive special offers and more.