Your art adventure awaits. See what we've got in store for you this 9–12 March.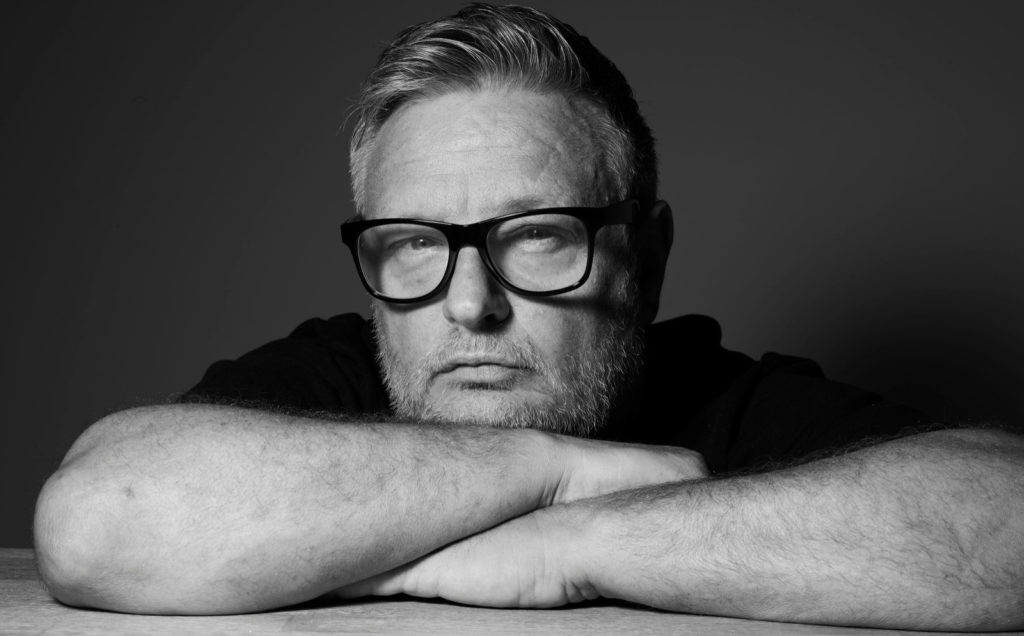 GUEST ARTIST: RANKIN
Exclusive guest artist Rankin, brings his ambitious RankinLIVE project to the Other Art Fair London for the very first time, giving Fair visitors a unique opportunity to be directed and photographed by one of Britain's most prolific fashion and portrait photographers.
RankinLIVE portrait sessions include time in front of the lens, either solo or with a loved one, as well as a digital version of the final portrait and your very own A4 authenticated Rankin print.
Meet Our Artists
Who's on your list? Meet 150 game-changing artists and shop their works.
Browse original and limited edition artworks by independent artists, each hand picked by a selection committee of art world experts.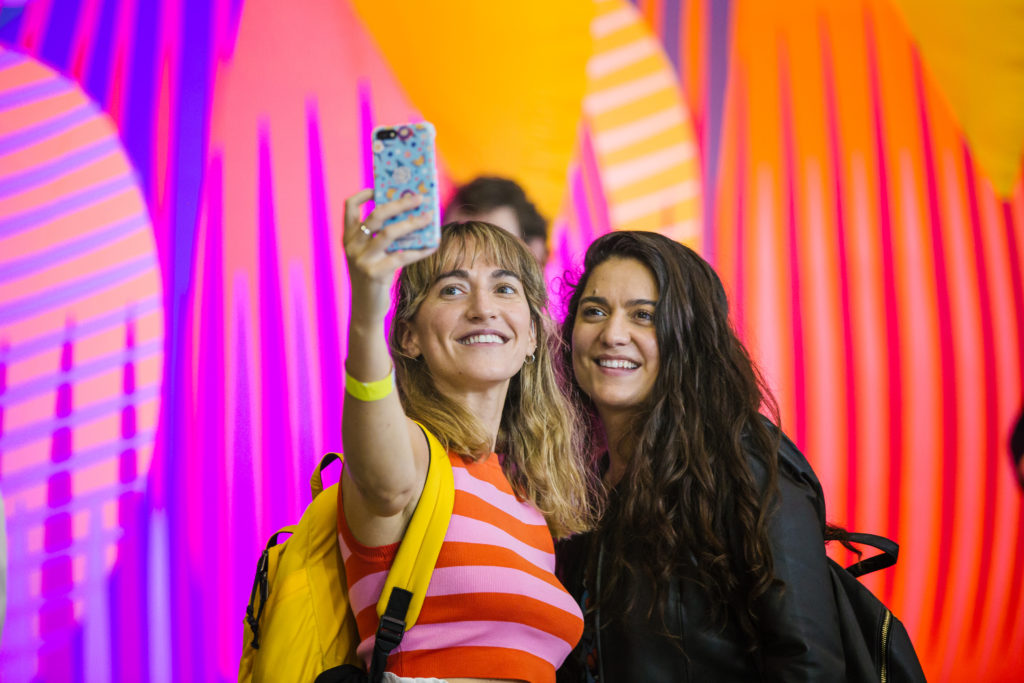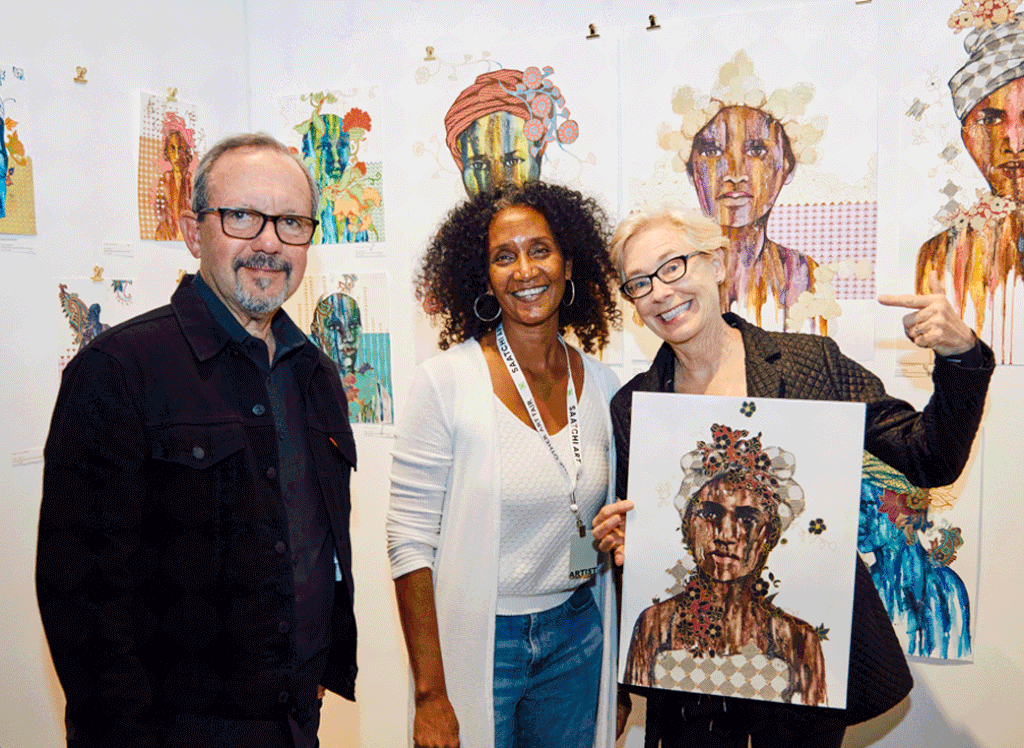 Plan Your Visit
Here you'll find all the information you need to help plan your day (or days!) at The Other Art Fair London. We're known for our immersive art experience, and we can't wait for you to experience just that this 9–12 March —from interactive displays, murals, installations, live DJ sets, refreshing cocktails, there's something for everyone.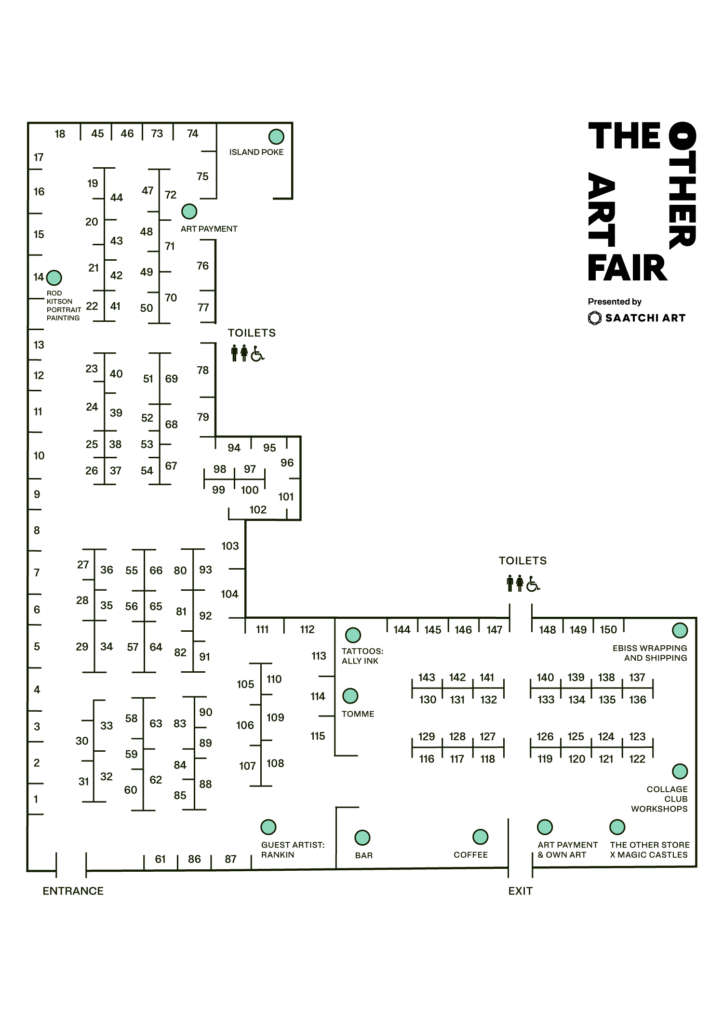 AN EXPERIENCE UNLIKE ANY OTHER
Interactive art experiences for you to discover and immerse yourself in.
Sistxrhood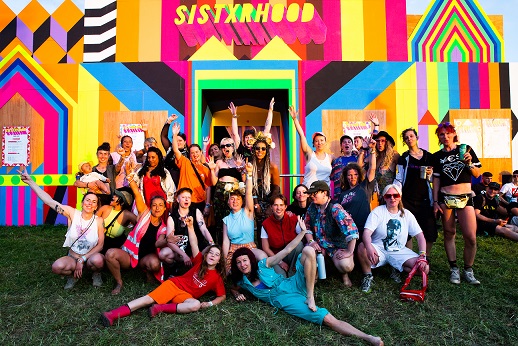 SISTXRHOOD is Shangri-La Glastonbury's feminist space. They'll be creating an installation that celebrates the diversity and visibility of the Sistxrhood, amplifying womanhood in all its glory. The Sistxrhood centres all women (cis and trans) and is committed to empowering and showcasing womxn, non-binary and gender-nonconforming artists in the music, arts, culture and nightlife industries.
ROD KITSON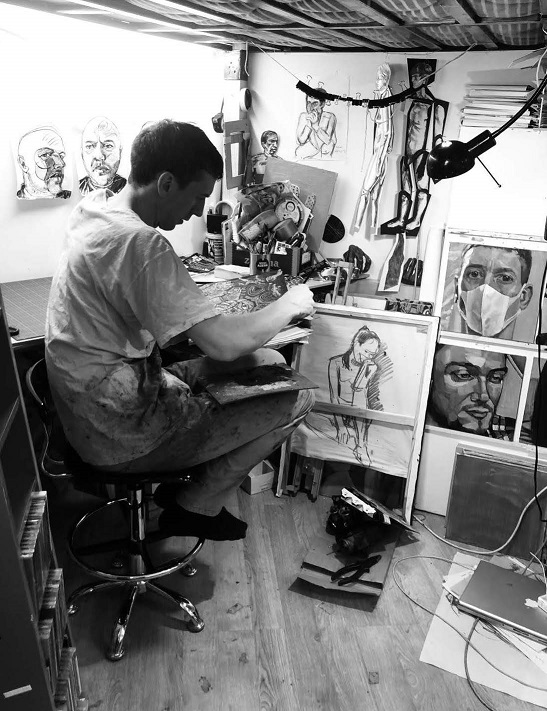 Figurative artist Rod Kitson will be painting portraits in real time at the fair. Each sitting will take 2hrs and by Sunday 12 March, he will have created a mini gallery of fair visitor portraits – all painted from life, in oil. The portraits created at the fair will also form part of his exhibition Where Are We Now, taking place later this June.
TOMME Studio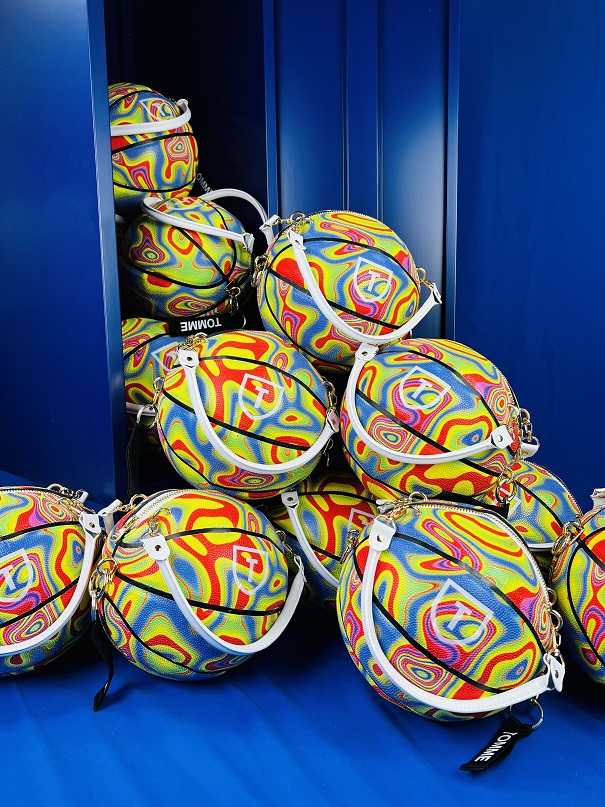 TOMME Studio will be creating a bespoke installation at the fair, reimagining basketballs in a whole new way. With each intricately constructed bag, we see a masterful blending of masculinity and femininity that puts human values at the forefront. Psst. the brand are super environmentally conscious too, unnecessary waste is a big no no.
Refugee Art Works (RAW)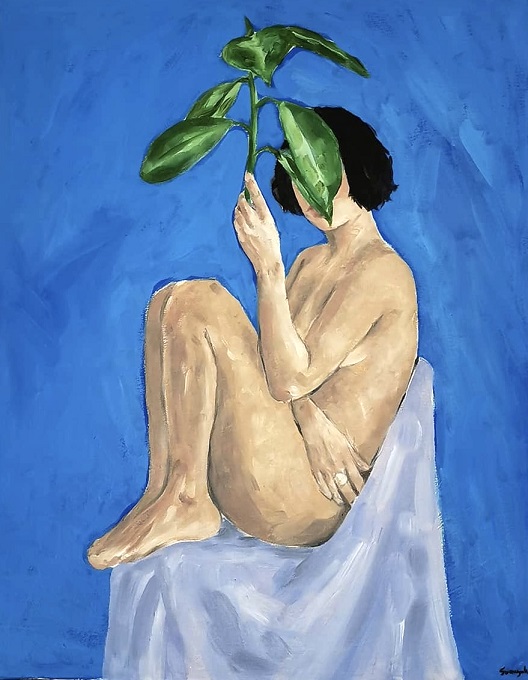 Karmabank presents Refugee Art Works (RAW) a new multinational collective of female refugee artists & craft makers, drawn together for mutual support & creative development. They will exhibit artworks created by female refugee artists from Ukraine, Afghanistan, Iran, Syria, and Saudi Arabia. Through RAW, Karmabank provides micro grants to help displaced artists fleeing war and other abuses reestablish themselves.
Ally Ink Live Tattooing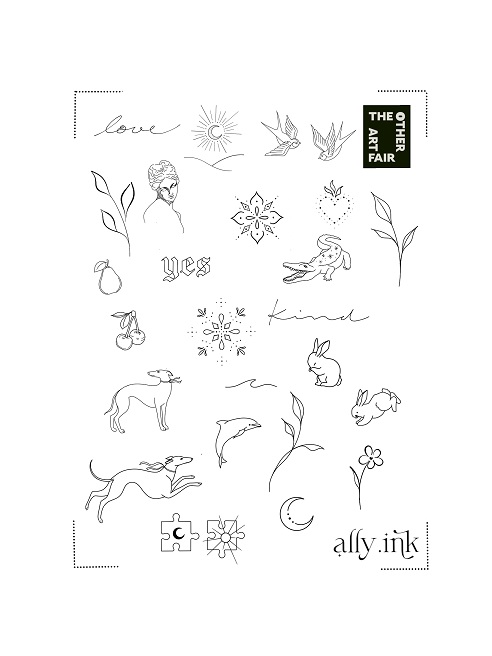 Looking for fresh ink? We've got you covered. Choose your next tattoo live at the fair, through curated flash sheets designed by Ally Ink. Specialising in an elegant and expressive fine line style of tattooing, Ally Ink uniquely designs each piece to realise the beauty and meaning behind every project. Tattoos will be available first come, first served from £120.
Collage Club Workshop Series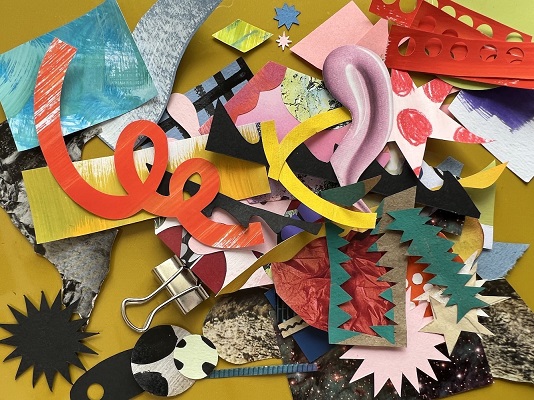 Perfectly proportioned, boring drawings go one way, join us The Other way. Enter Collage Club. Running daily drop-in International Women's Day themed workshops at the fair, Collage Club will be leading you to cut, stick, rip, snip, glue and create your very own artworks. Flex those creative muscles.
DROP-IN WORKSHOP TIMES
Thursday 9 March – 6.30pm – 8.30pm
Friday 10 March – 6pm – 8pm
Saturday 11 March – 1pm – 3pm
Sunday 12 March – 12pm – 2pm
Explore unforgettable art installations and collections throughout the Fair.
Live DJs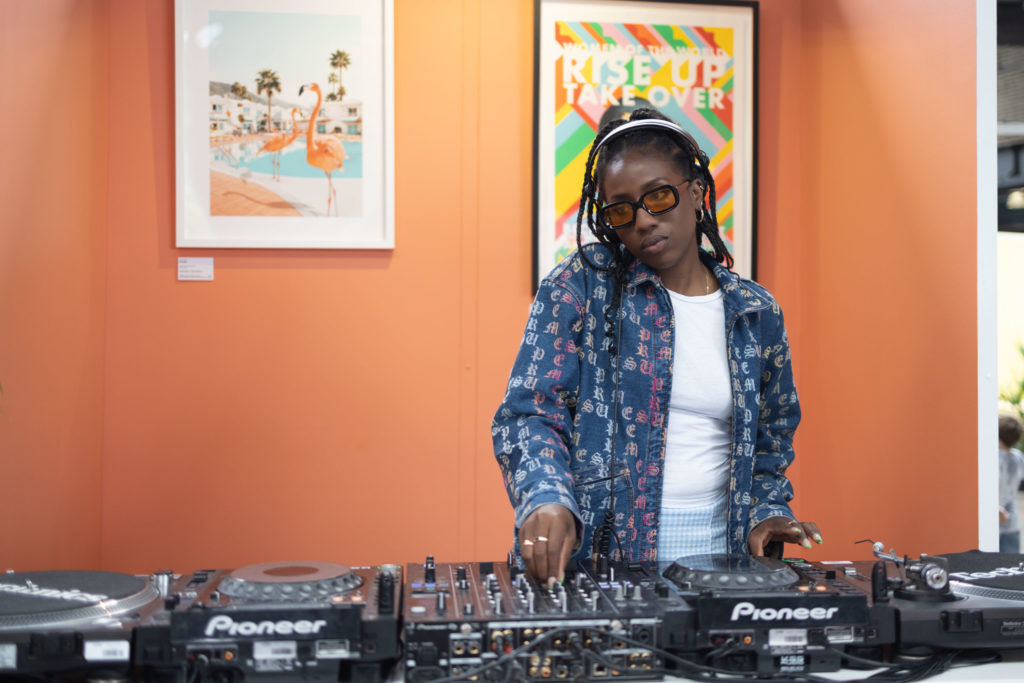 We've got live DJs on hand to get everyone in the mood, across an eclectic mix of genres, moods, with a few surprises along the way. And if you're not dancing by the end of it (or at least a little shimmy), are you even alive?
The Other Store x Magic Castles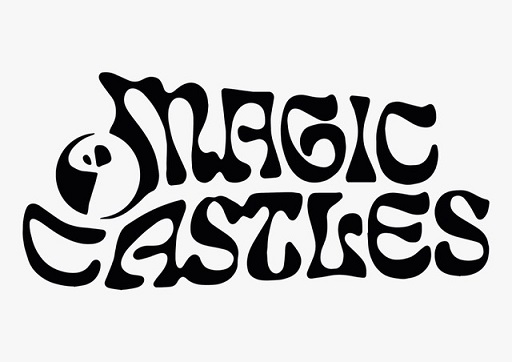 Step into the soon to be-launched mystical merch shop in collaboration with the 'never ending band of misfits' that is Magic Castles, exclusive to our 2023 global fairs. Discover a limited edition line of shoppers, tees and caps designed with magic and art in mind. Prepare to be spellbound.
Island Poké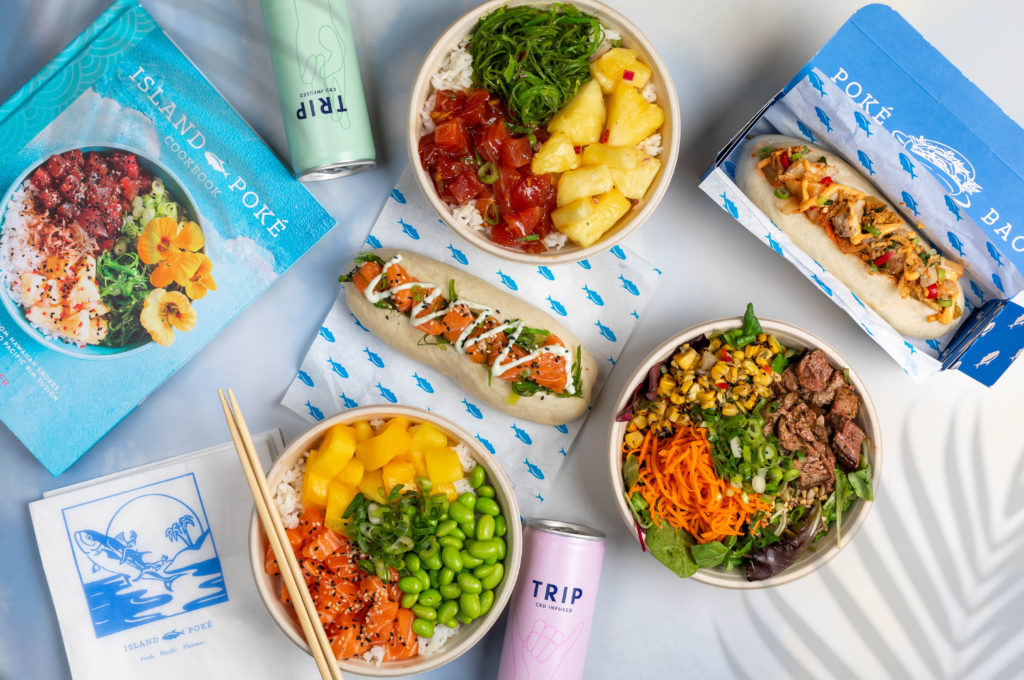 Art adventuring is hungry (and thirsty) work, so let Island Poké replenish your energy levels with their fresh and zingy range of Poké dishes. They've also been voted the best Poké in London so how can you refuse?