WELCOME TO THE WORLD OF BUYING ART ONLINE
If you're in the market for a new artwork, from an exciting emerging artist, then you're in the right place. If it's also your first time navigating the online art-buying world, then we've got you covered. Here you'll find some tips and tricks to make it easy for you to make the leap to purchasing your first artwork online.
WHY BUY ONLINE?
Buying art online might seem daunting, but it's just the start of an exciting chapter for art buying. In a world where it is difficult to get out and meet with artists in person, buying art online is an easy way to support independent artists, while still finding a piece that's perfect for your space and budget requirements.
Buying art through the Online Studios is easier than you think – with hundreds of independent artists from all over the world at your fingertips, technology to view the work in your own space, a flat, all-inclusive shipping rate and a no questions asked 7-day returns policy if it's not quite right.
READ ON FOR OUR TOP TIPS TO STARTING YOUR COLLECTION ONLINE
---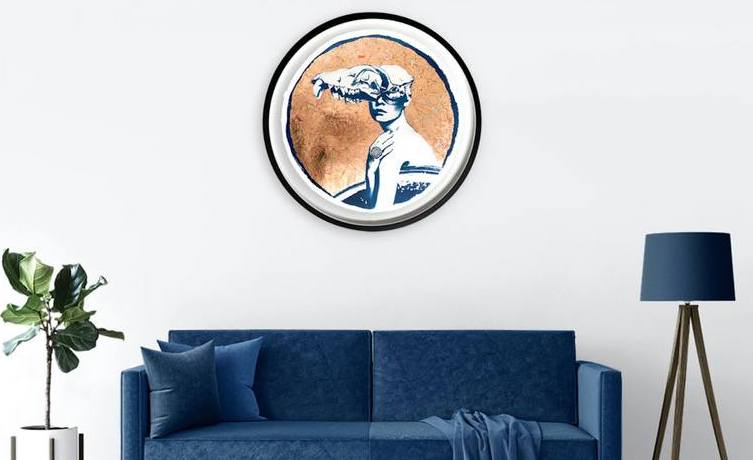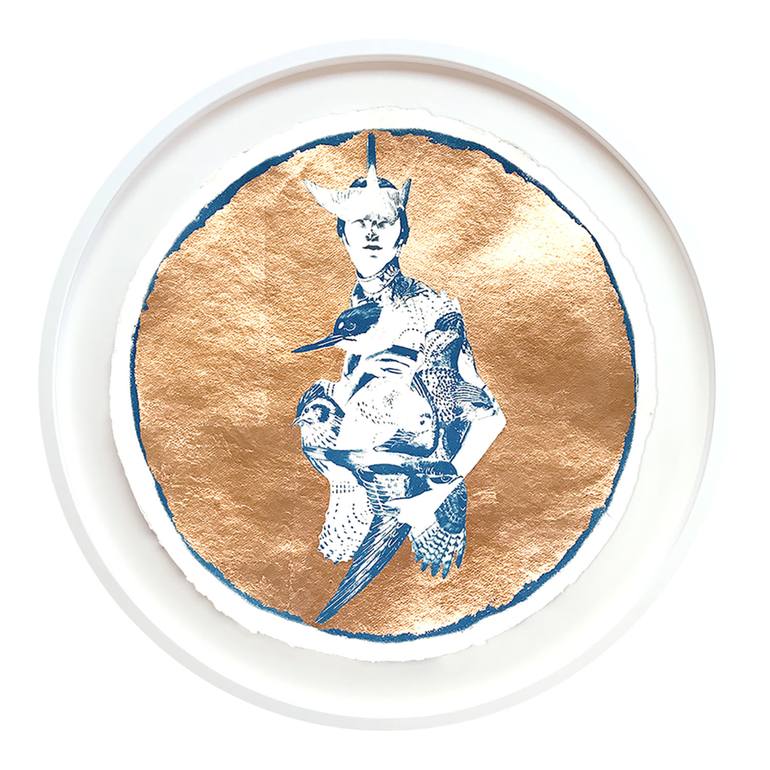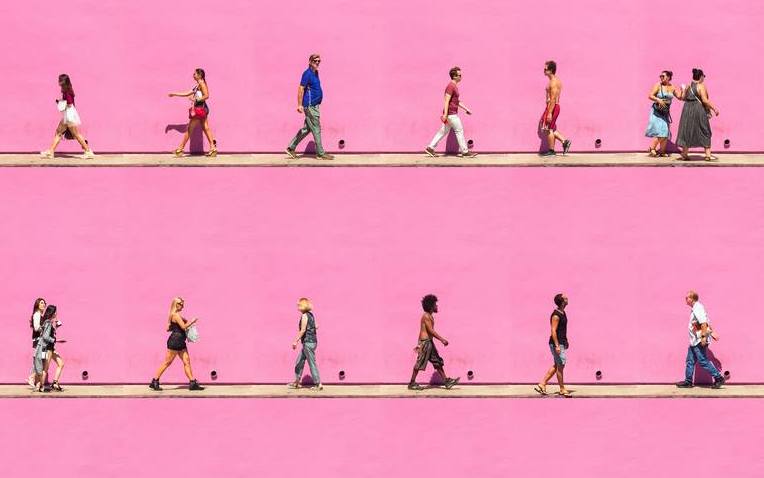 BROWSE BY ARTISTS OR PRICE
The best way to get started is to begin browsing. The Other Art Fair Online Studios, presented by Saatchi Art, is an in-depth resource of leading emerging artists that offers a range of artistic styles and sizes, and will suit all budgets, with artworks starting from just £100.
You can start by selecting your preferred city from our eight open studios, spanning Australia, the UK, the USA, and Canada. Then, you have the choice to browse our resident price-based collections, themed collections, or to learn more about our featured artists via the Fair Director's Pick and 'In Studio' artists.
Each artist featured here has created their own profile, so you can browse and learn about their practice. Plus, each Online Studio is updated regularly, so check back in to see the refreshed curated collections and artist bios.
---
CONSIDER YOUR SPACE
Do you have a particular place in mind for the artwork? Above a sofa, in a bedroom, or a home office? Consider what type of work will inspire the mood you want to evoke within that space.
When it comes to choosing a size, look for artworks about two-thirds to three-quarters as wide as your available wall space. But when in doubt, go big: you want your artwork to stand out, and empty wall space can overwhelm a work that is too small. Each artwork you view will have the size details clearly outlined.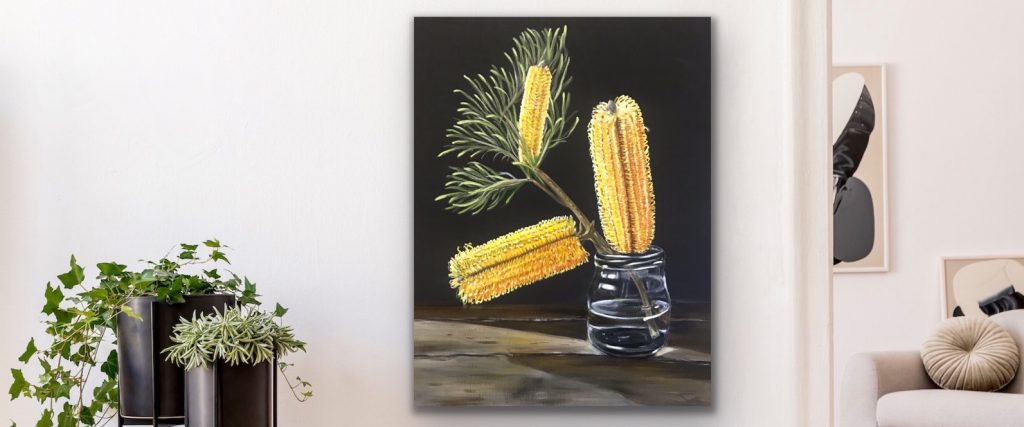 ---
PREVIEW ART ON YOUR WALL
Our Augmented Reality feature lets you view art in your home on all mobile devices. No app is required, simply pick the artwork you love and instantly view it on your walls at home.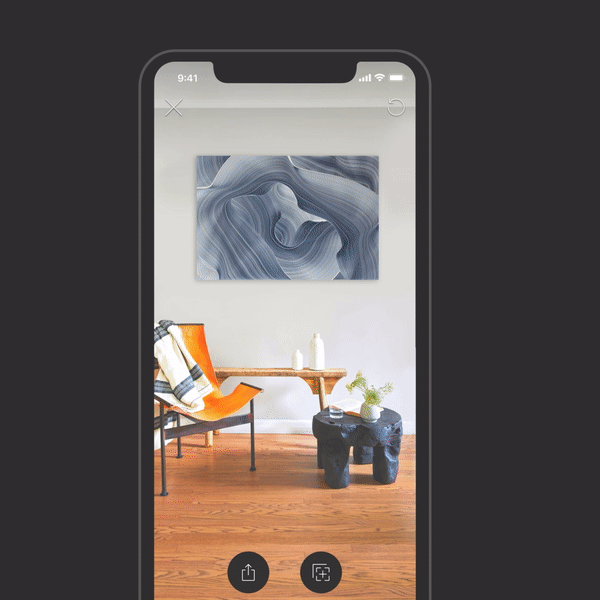 MAKE AN OFFER
Did you know you can make an offer on an artwork you love? It's quick and easy. Just click on the button 'Add to Cart' on the artist's profile and we'll take it from there, handling all artist negotiations for you!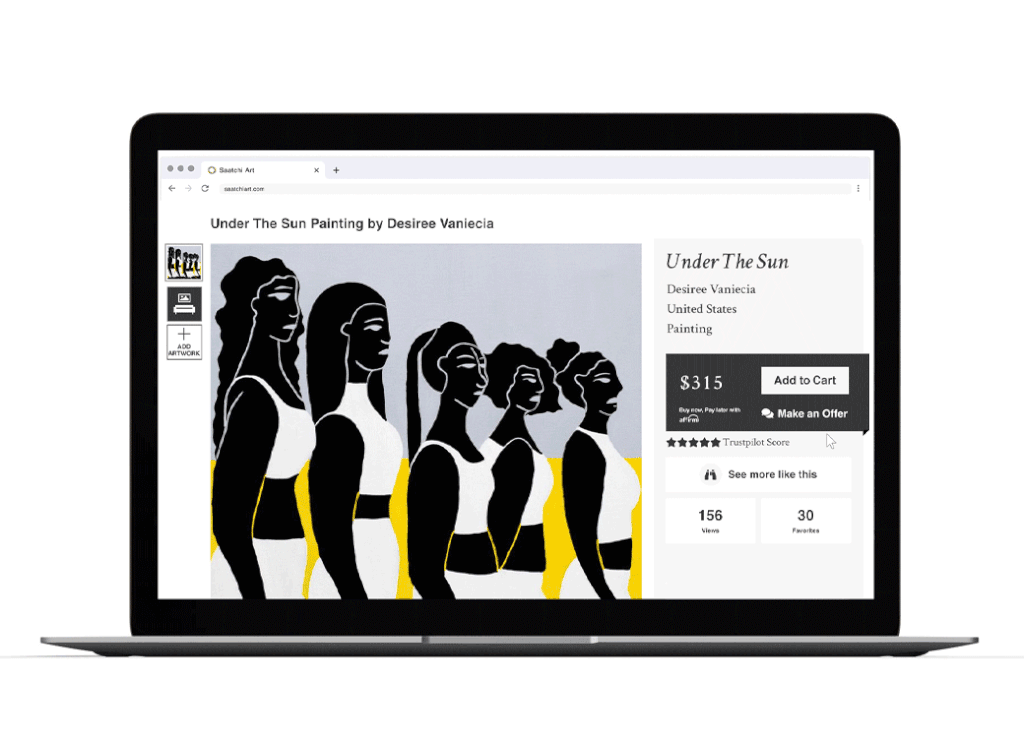 ---
BUY WHAT YOU LOVE
The most important consideration is that you love the work you buy. If something catches your eyes, and you keep thinking about it, that's a sign. Remember you can 'follow' your favourite artists so you can keep up to date with new uploads.
Also, consider how the artwork makes you feel. Does it make you happy? Or give your room an exciting talking point? If the answer is yes, you may have found the perfect artwork for you.
GET EXPERT ADVICE
We're here to help! Whether you are new to collecting, or looking to expand, we have a team of experts on hand to offer you in-depth guidance and find the artwork that suits your budget, style, space, and specifications. Even better, this service is complimentary!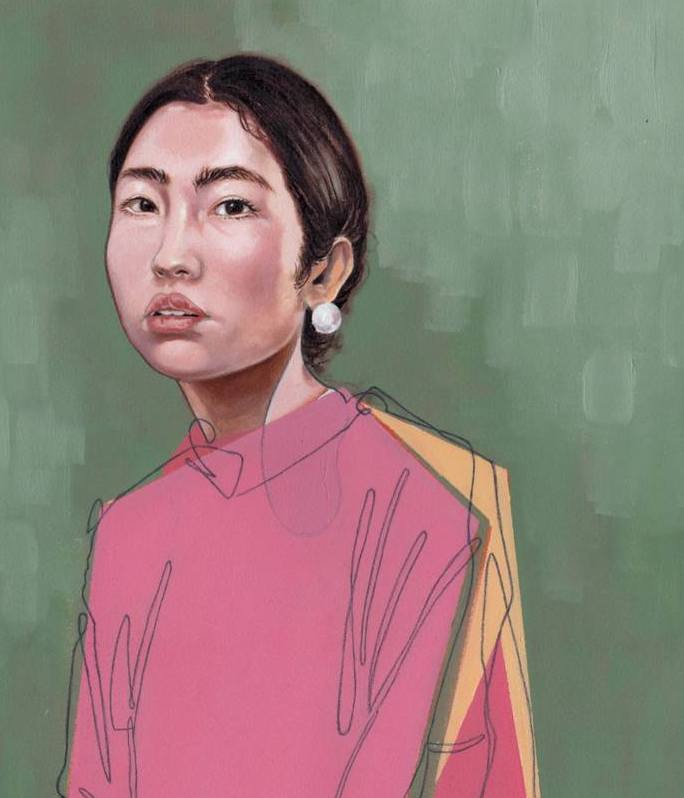 ---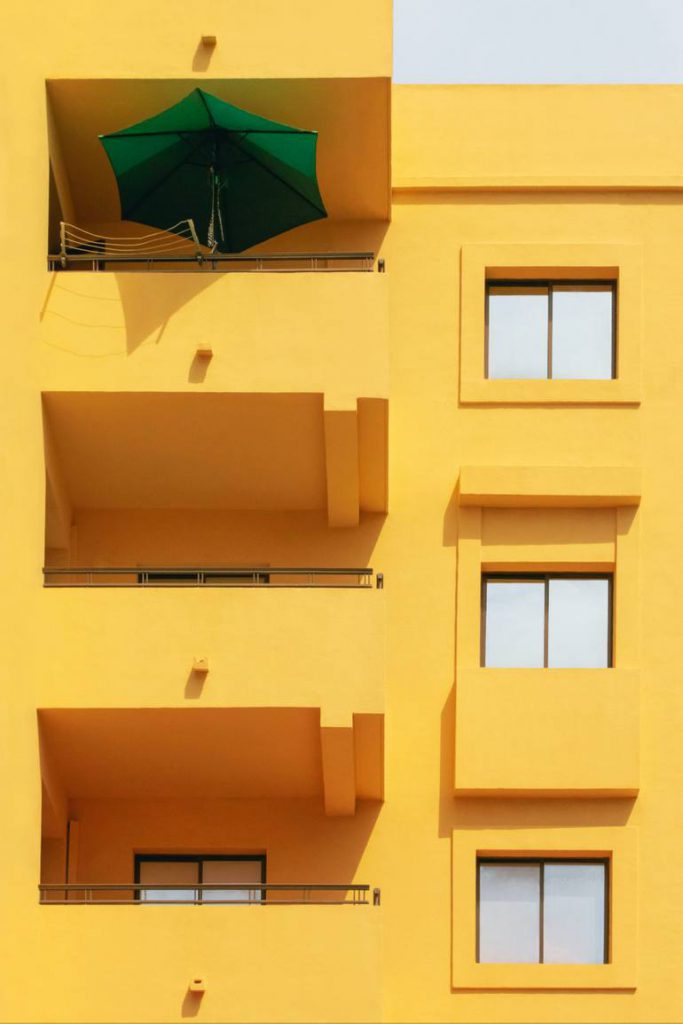 GIVE THE GIFT OF ART
If you're looking to get the perfect gift, art can be your answer, but making the choice can be difficult. Let your loved ones decide with our gift card! Simply choose the amount you want to gift and let the browsing begin!
HASSLE-FREE ART DELIVERY
We offer a competitive, global flat rate shipping cost based on the artwork's dimensions and specifications. The savings are passed on to you and included in the artwork price. What you see is what you pay. If you have any questions about shipping, our team is on hand, email us here.
OOPS, I MADE A MISTAKE
We are committed to ensuring the 100% satisfaction of our art collectors! That's why once you have received an original artwork, we will give you 7 days to decide whether or not you would like to keep the artwork, or return it for a refund.
---
COLLECTIONS TO START YOUR JOURNEY
---