NEW FUTURES CHICAGO
PRESENTED BY COLOSSAL
As part of The Other Art Fair's continued mission to break down traditional barriers of the contemporary art world, New Futures is designed to launch the careers of talented emerging artists and curators by giving them the opportunity to showcase and sell their work to a global audience of collectors and art industry professionals.
New Futures Chicago, in partnership with Colossal, is excited to present three magnificent artists who will exhibit independently and one promising new curator, who will display the work of two artists at the Fair.
CHICAGO'S NEW FUTURES STARS
Ashley Bradley
Artist, Chicago, IL
Ashley Bradley is an interdisciplinary artist and weaver. She uses personal memorabilia to whimsically and critically scrutinize her own mental health through the lens of innocence, naïveté, and self-proclaimed vows.
Viewing the works as collaborations with her younger self, Ashley translates her childhood drawings into woven paintings that dismantle hierarchies in the contemporary art world.
Tianna Bracey
Artist, Chicago, IL
Tianna Bracey is an emerging artist employing portraiture to explore the subtleties of the painterly and figurative form. Her most recent series of work reimagines space as connection to ancestry.
Transforming portraits into whimsical dreamscapes that amplify the presence of generational storytelling by repurposing and reinventing elements from our daily surroundings.
Andrea Coleman
Artist, Chicago, IL
Andrea Coleman is a Chicago based artist who utilizes the mediums of paint, magazine clippings, fabric and digital prints throughout her practice. Heavily inspired by her suburban upbringing, animation art and mural concepts, her work currently explores how aura and narrative work together to interpret acts of "reminiscing" and honoring.
Coleman earned her Bachelor of Fine Arts at Columbia College Chicago, and is an Idea Award recipient of the Art and Art Activism organization.
Francine Almeda, She/Her
Curator, Chicago, IL
Francine Almeda is a Filipina-American curator and arts administrator. She is currently the manager of Heaven Gallery, and co-founder and co-director of Jude Gallery in Pilsen, Chicago.
Francine has a BA in Philosophy and participated in programs at the Harvard Graduate School of Design (Boston), the Saas-Fee Institute for Art (Switzerland), Kunstraum Tosterglope (Germany), and has an upcoming exhibition at Heaven Gallery.
Hope Wang, She/Her
Artist, Chicago, IL
Hope Wang is a Chicago-based artist, arts facilitator, and poet. Contending with sloppy traces of human activity around sites of industrial labour, her work considers the ways architectural spaces become artifacts of memory. She likes to joke that she creates geo-caches of public places she has cried in.
She hosts and operates LMRM, a floor loom rental studio for Chicago fiber artists and received her BFA (2018) from The School of the Art Institute of Chicago.
Weiyang Gao
Artist, Chicago, IL
Weiyang Gao is a Chinese artist who currently works in Chicago, US. Wei received his BFA in 2013 from Boston University and his MFA in painting and drawing in 2021 from School of the Art Institute of Chicago.
Wei's paintings blur the categories of figuration and abstraction. Within them, he utilizes themes of pattern, space, and light in relation to the human body to discuss and critique the constructions of systems of belief.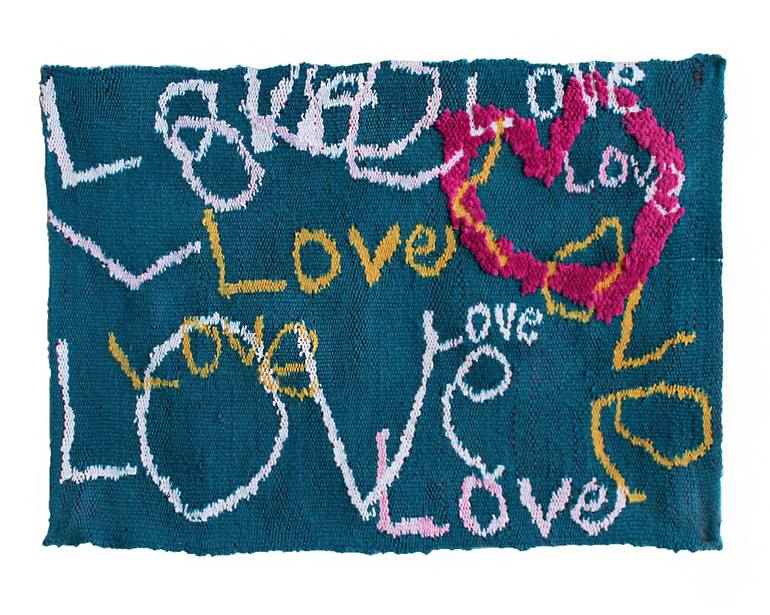 Meet all the New Futures winners at the Fair and take home the work of a future art star
NEW FUTURES SELECTION COMMITTEE
Ciera McKissick
Founder, AMFM
Ciera McKissick is an independent writer, curator, cultural producer, and the founder of AMFM. She is also the coordinator of Public Programs at the Hyde Park Art Center, and Communications Associate at Ox-Bow School of Art. She created AMFM, originally a web magazine, as an independent study project in 2009 at the University of Wisconsin-Madison where she studied Journalism and Mass Communications.
Her work since then often involves collaboration through supporting Black and brown artists, local arts organizations, and seeks to stimulate community engagement that's driven by inclusivity, accessibility, intention, and care.
Christopher Jobson
Founder & Editor-in-Chief, Colossal
Christopher Jobson launched Colossal as a personal blog in the fall of 2010. Somewhat blindsided by the publication's success, he soon left his day job to run the site full-time and began contributing to publications such as Wired Magazine, Beautiful/Decay, Mental Floss, Slate, Designboom and Quartz.
He studied design, art, and writing at Columbia College and lives in Chicago.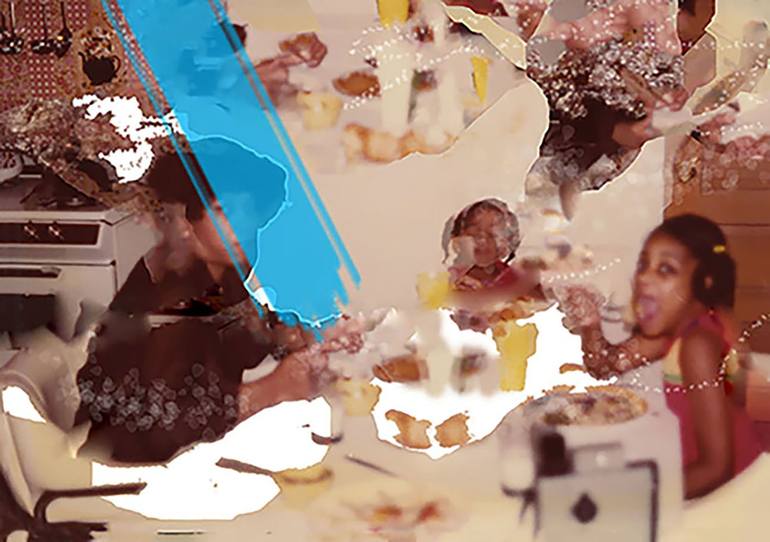 Check out the full Class of '21 including artists from New York, Los Angeles and London
Visit The Fair
Like what you see? Experience all this and more at our Fall Chicago edition. Tickets start from $15.
Visiting Information & FAQs
Find out more information on getting to the Fair, our Safer Fair Plan, or read our FAQs.