STIR CREATIVITY WITH BOMBAY SAPPHIRE®
Join us for the Global Virtual Edition and spark your creativity by tuning into expert-led digital workshops (think: whipping up a simple cocktail and painting a bold acrylic) or having your portrait virtually drawn.
The only thing left to do is order our brand-new, ready-to-drink BOMBAY & Tonic canned cocktails, now in the UK and hitting U.S. shelves this month. Welcome inside!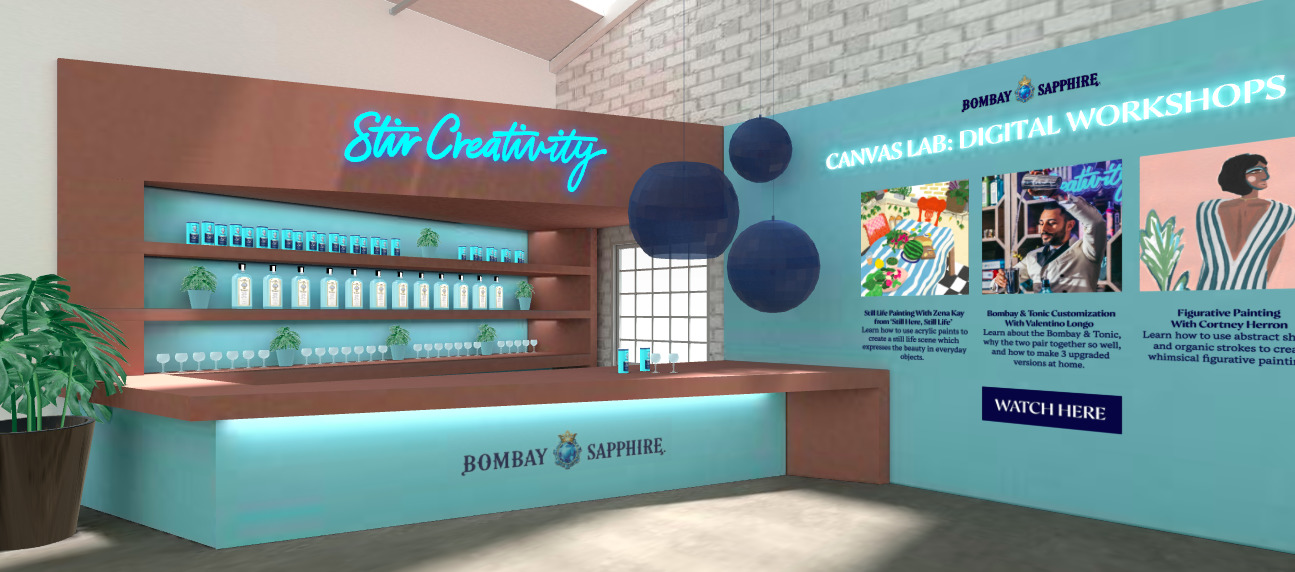 Experience the Virtual Edition Fair with BOMBAY SAPPHIRE.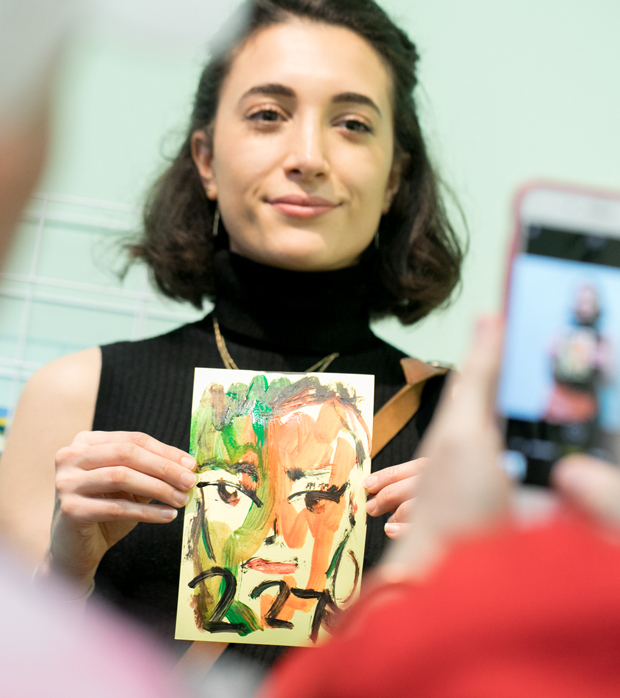 Wherever You Are,
Wherever You Want To G&T…
Virtual Portraits
To celebrate the US launch of the new Ready-To-Drink Bombay & Tonic this March we're partnering with artists to create unique pieces of artwork – featuring you! Tell us where you would like to sip a Bombay & Tonic and you could have your idea brought to life by Lo Harris, Niki Dionne or Cat Willett! From 'enjoying a Bombay & Tonic with a buddy at a picnic' to 'drinking a Bombay & Tonic on the moon'.
We'll be selecting our favorite requests for our artists to sketch and showcasing them at the Global Launch Virtual Editions. So all you need to do is submit your info using the form below and we'll be in touch to let you know if your request has been created.
Request Virtual Portrait
The Canvas Lab Digital Workshops
Still Life Painting with Zena Kay From
'Still Here, Still Life'
Learn how to use acrylic paints to create a still life scene which expresses the beauty in everyday objects. Brought to you by BOMBAY SAPPHIRE. You must be of legal drinking age to view and share.
Bombay & Tonic Customization With Valentino Longo
Learn a bit about the Bombay & Tonic, why the two pair together so well, and how to make 3 upgraded versions at home. Brought to you by BOMBAY SAPPHIRE. You must be of legal drinking age to view and share.
Figurative Painting With Cortney Herron
Learn how to use abstract shapes and organic strokes to create whimsical figurative paintings. Brought to you by BOMBAY SAPPHIRE. You must be of legal drinking age to view and share.
MEET LO HARRIS
THE ARTIST BEHIND OUR KALEIDOSCOPIC WELCOME VIDEO
What better way to be greeted than by a swirling landscape of colors that culminates in the perfect G&T serve? Find out what inspires the bold, Technicolor world of the mastermind behind our welcome video, animator and illustrator Lo Harris.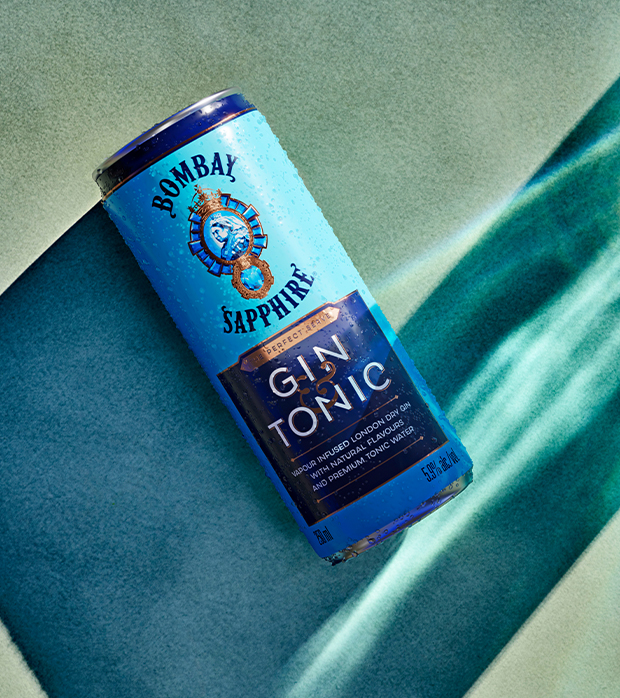 THE PERFECT BARTENDER-QUALITY, SERVE WHEREVER YOU ARE
Enjoy the world's number one premium gin as a bar-quality Gin & Tonic serve, whatever the occasion, wherever you are. A canned BOMBAY & Tonic made from vapour-infused London Dry Gin with natural flavors and the perfect balance of premium tonic water. A fresh, bubbly, superior taste experience.
Both BOMBAY & Tonic and BOMBAY & Light Tonic are best enjoyed cold, straight from the fridge.
THE OTHER ART FAIR ON DEMAND
Take part in a variety of creative workshops, watch artist interviews, browse our virtual Fairs, and more on The Other Art Fair YouTube channel.
SIGN UP FOR VIRTUAL EDITIONS NEWSLETTER
Be the first to know all the latest Fair news, Online Studio collections, exclusive special offers and more.