MEET THE OTHERS
As part of our Meet The Others series, hear the stories of artists featured in the Global Virtual Edition and find out what inspires them. You'll find these videos and more within the stands of each of the artists within the Virtual Fair, so keep clicking and discovering!

Ana María Velasco
Meet Ana María Velasco an artist who works with bright, striking colours to create vivid and vibrant nature scapes. Check out Ana's booth here.
Landry Major
Meet Landry Major an artist from LA who works with her camera to create emotive, considered works. Check out Landry's booth by clicking here.
GIANCARLO LAGUERTA
Meet story teller Giancarlo Laguerta who used abstract photography to capture the imagination. Check out Giancarlo's booth here.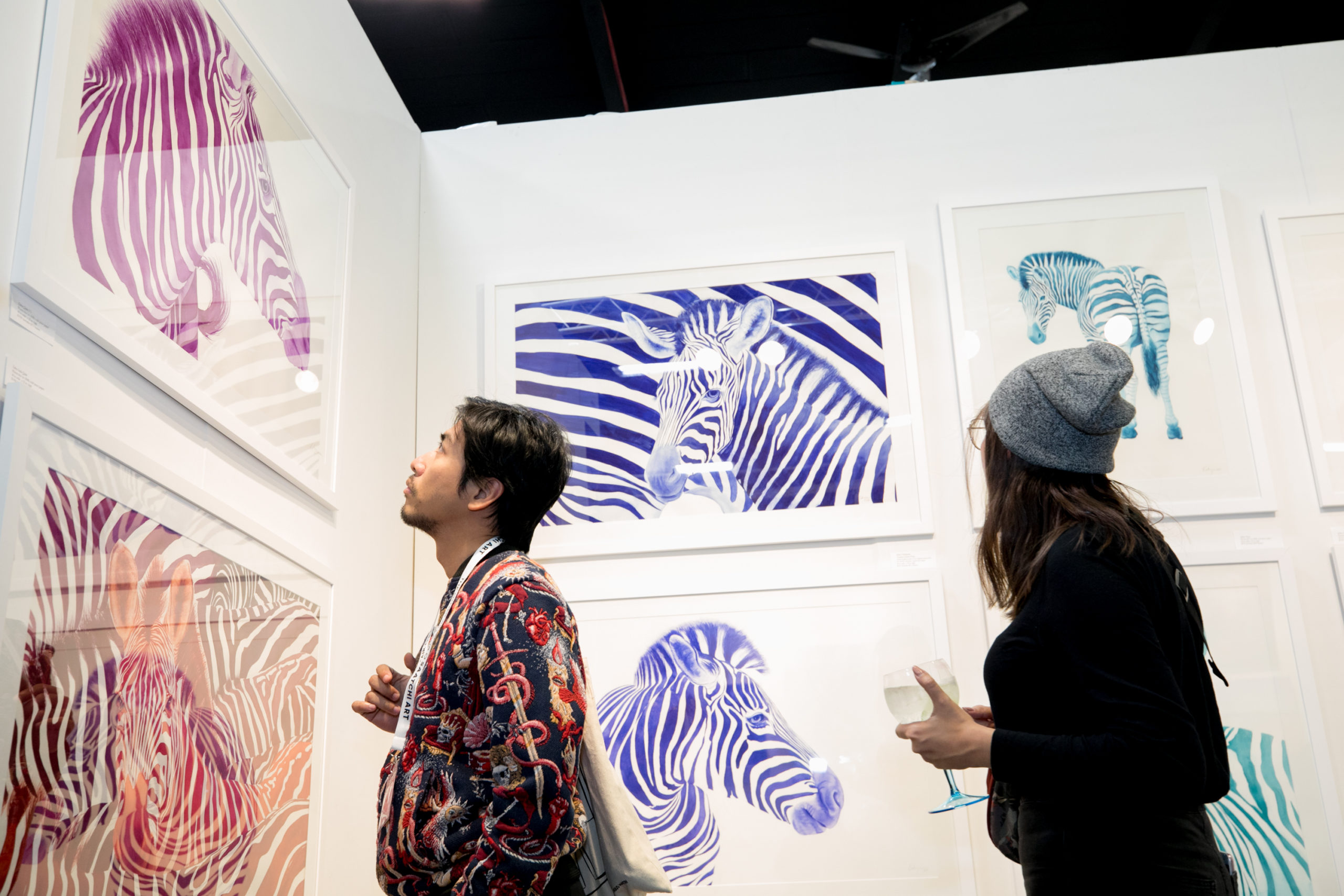 DISCOVER 200 OF THE VERY BEST EMERGING ARTISTS FROM ACROSS THE GLOBE
JAEME BEREAL
Meet JaeMe Bereal 'a painter, an artists and a renaissance woman' who paints and creates strong works that reflect strong figures about their everyday lives. Check out Jaeme's booth here.
JAEHEE YOO
Meet Jaehee Yoo an artist that works with traditional Korean techniques and materials to reflect personal memories and feelings in her work. Check out Jaehee's booth here.
GWEN SAMUELS
Meet Gwen Samuels who works with textiles to create art from photographs by printing and hand stitching large installations. Check out Gwen's booth here. 
The Other ARt Fair On Demand
Take part in a variety of creative workshops, watch artist interviews, browse our virtual Fairs, and more on The Other Art Fair YouTube channel.
Virtual Editions News Sign Up
Sign up and be the first to know all the latest Fair and artist news, Online Studio collections, exclusive special offers and more.