Our December 2021 program is coming soon. In the meantime, check out what was on offer at our March edition below.
EXHIBITING ARTISTS
Discover artwork from over 110 emerging and independent artists, selected by our expert-led Selection Committee. Each edition of the Fair provides visitors with the opportunity to meet and buy art directly from the artist, giving you the opportunity to understand more about their process and inspiration behind that piece you love.
THE OTHERS LIVE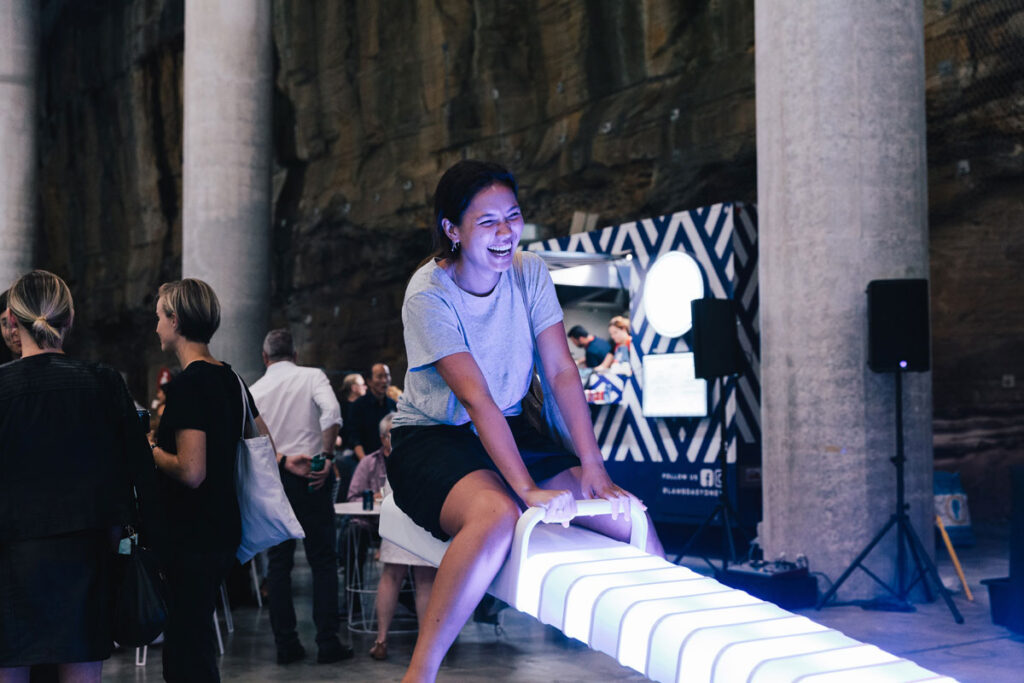 Join our socially-distanced, unexpected program of performative art, dance, and more.
FRIDAY LATE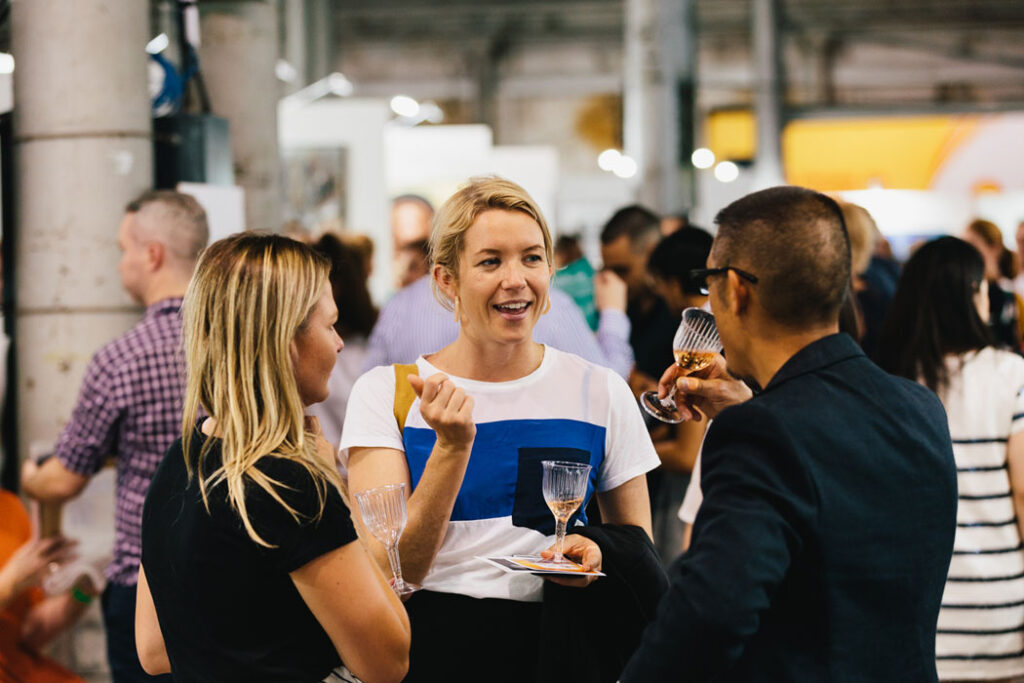 We're celebrating art after dark with drinks, live DJs, exhibiting artists, and installations. Visit us any time before 10 p.m. for some after-work fun, and kick-start your weekend an'Other' way.
FOOD & DRINK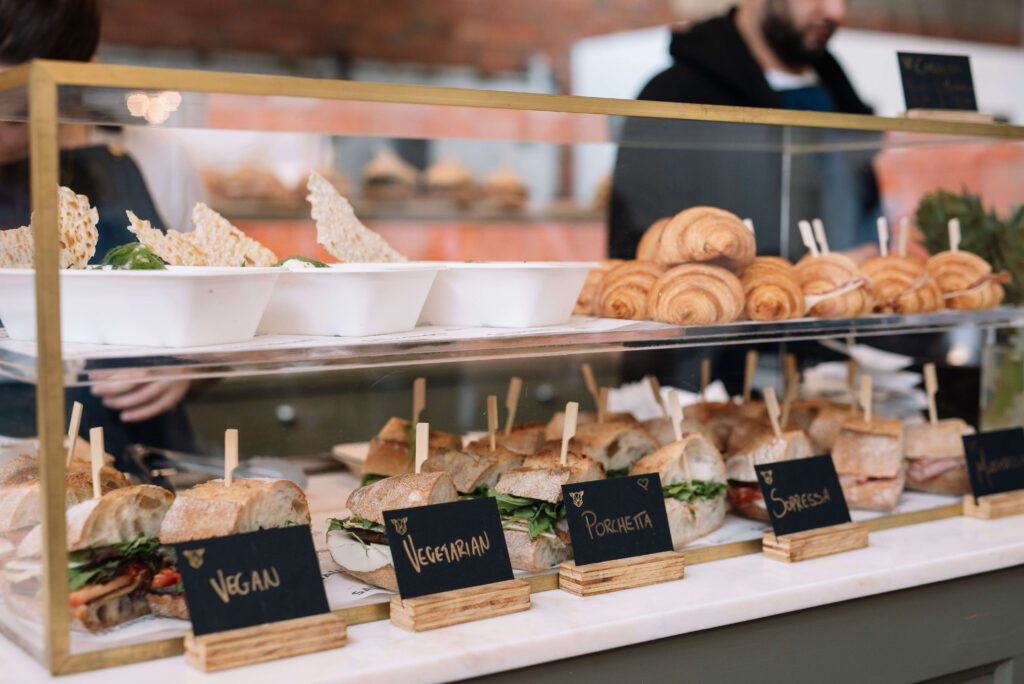 Satisfied your art cravings and hungry for something else? Treat yourself to a variety of food from Tsuru, Brickfields and more, plus drinks throughout the event, including artisan coffee from our favourite baristas, Pull 'n Shots and official Fair sponsor, Riot Wine Co.
LIVE DJ SETS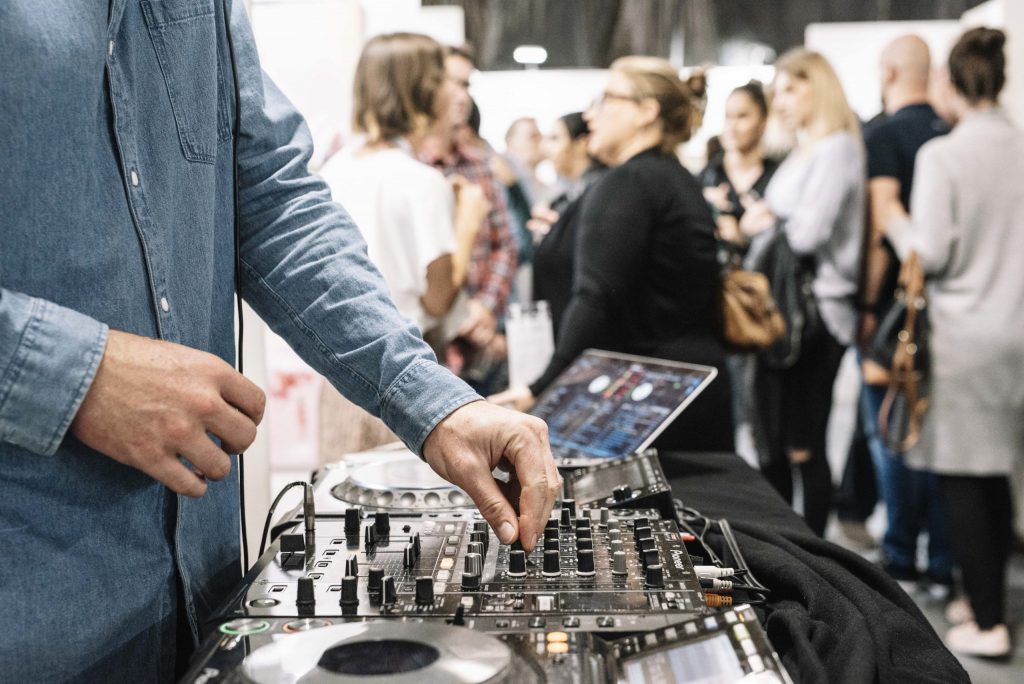 Enjoy the mix of art and music provided by our resident DJs and artists throughout the Fair.
DR. SKETCHY'S ANTI-ART SCHOOL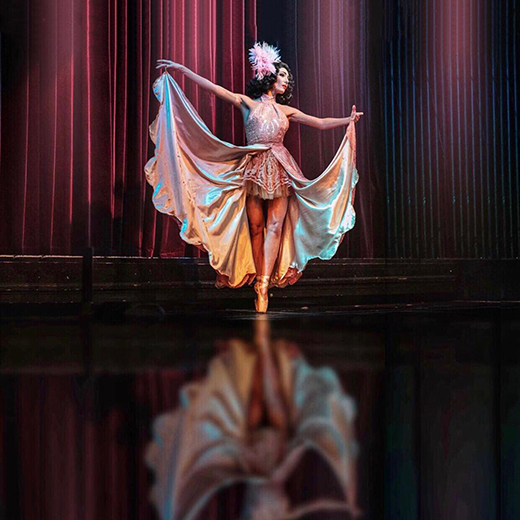 Home of the weird and the wonderful. Dr Sketchy's is the Art Class your mum doesn't want you going to! Discover the eclectic mix of performances on our Opening Night, or join us for a unique take on life drawing after dark at our Friday Late at The Other Art Fair Stage.
Miguel Marquez – Street Interventionist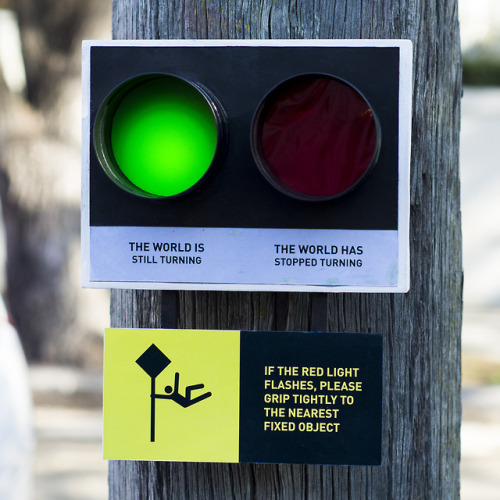 Self-proclaimed 'Street Interventionist', Miguel Marquez will be bringing 10 of his witty art installations to The Cutaway. From a cockroach with an unfinished biography, to the Fair's very first 'Shouting Room', can you find them all?
MARC-O-MATIC DIGITAL ARTIST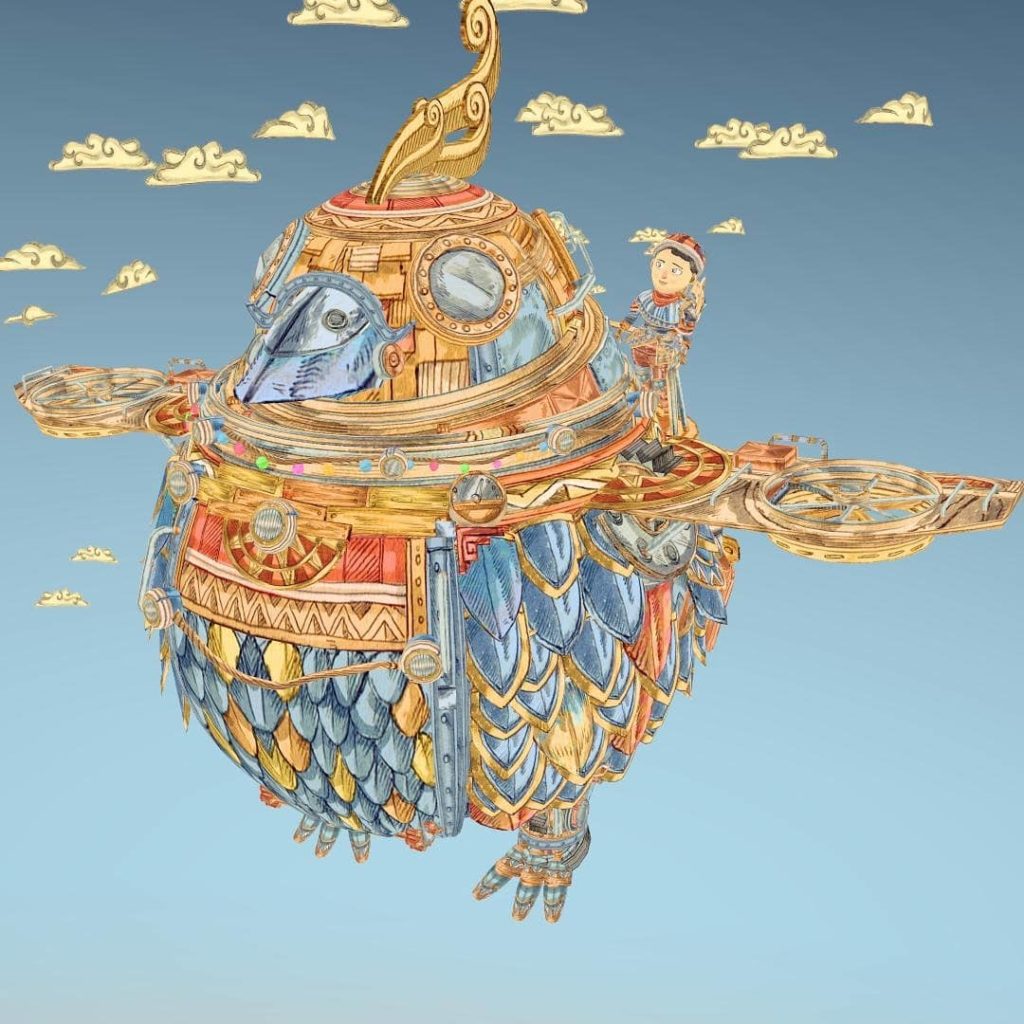 Often mistaken for the washing machine parts company with the same name, Marc-O-Matic is the moniker of Marco Patrick Ryan,
a Multidisciplinary Artist, Animator and Interactive Designer based in Melbourne, Australia. Using Virtual Reality and Augmented Reality platforms, you'll be able to watch Marco's work come to life before your eyes, stepping into a new illustrated world where things aren't as they first appear… Find Marc-O-Matic at Stand 119.
THE RIOT WINE CO. BAR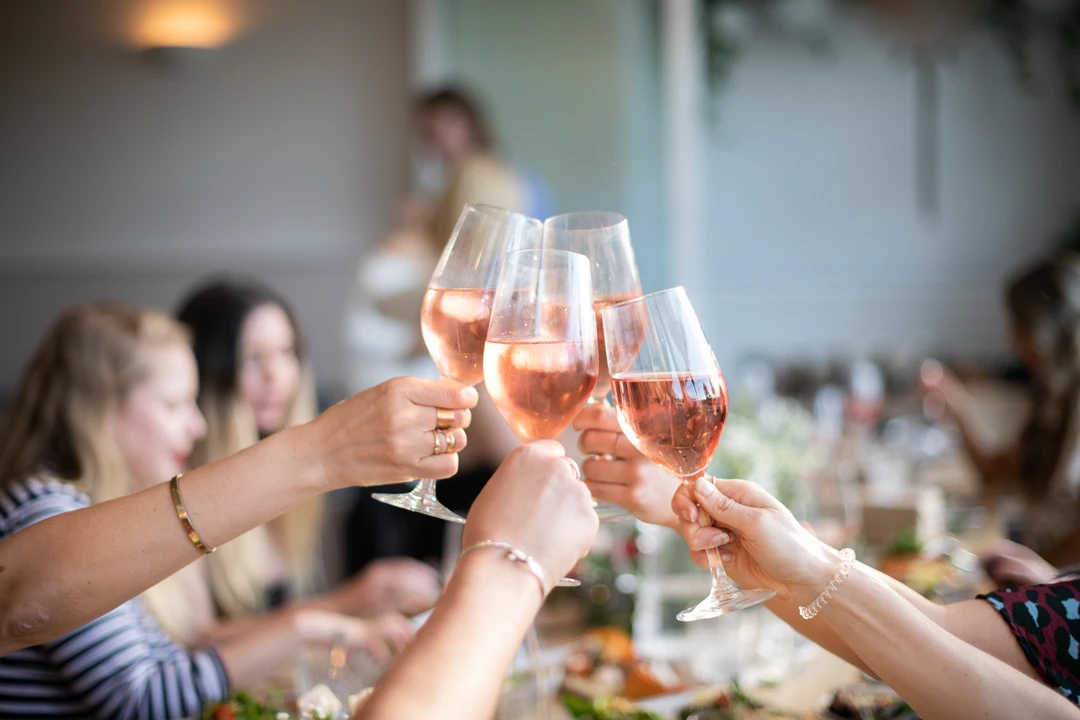 Riot Wine Co. are shaking up the wine industry, and are bringing their sustainable ranges of wine in a can to The Other Art Fair. Head over to the bar to try a Riot Rosé, Riot Rougé, or even a spritz. Frankly it's the biggest innovation in wine since the screw-cap. Don't settle on bad wine – have a Riot.
HAND-POKED TATTOOING WITH INK SPHINX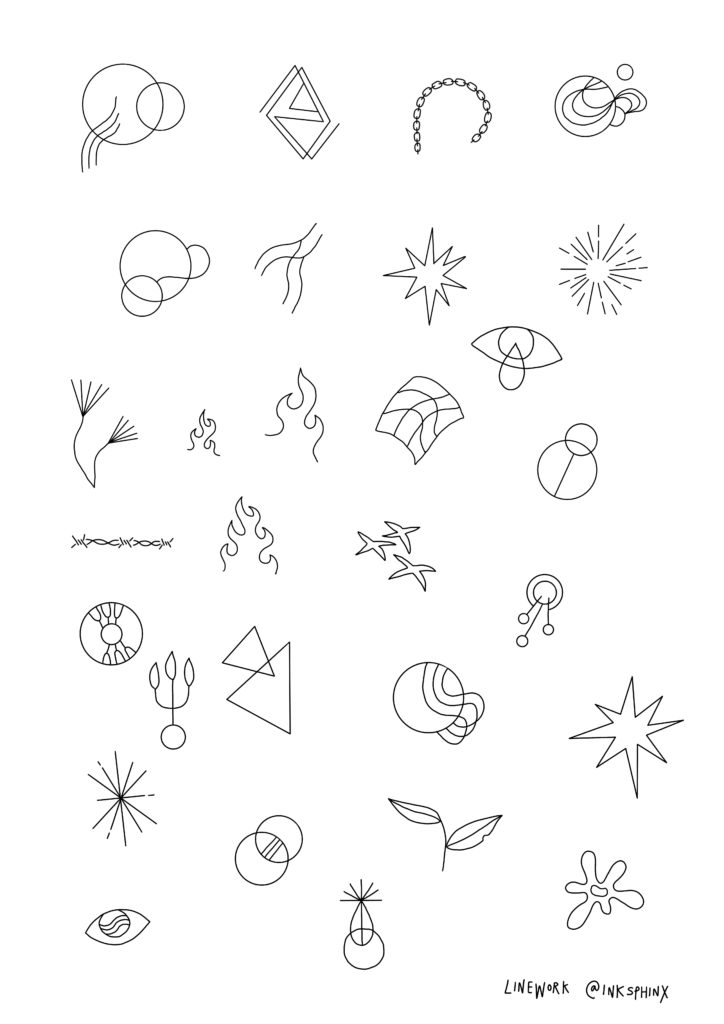 Get inked live at the Fair with one of the intricate, delicate designs from INKSPHINX by Nina Pirola. Starting from $150, one of Nina's hand-poked tattoos could be yours, if you're feeling brave! Stand 015.
HOMER HOMER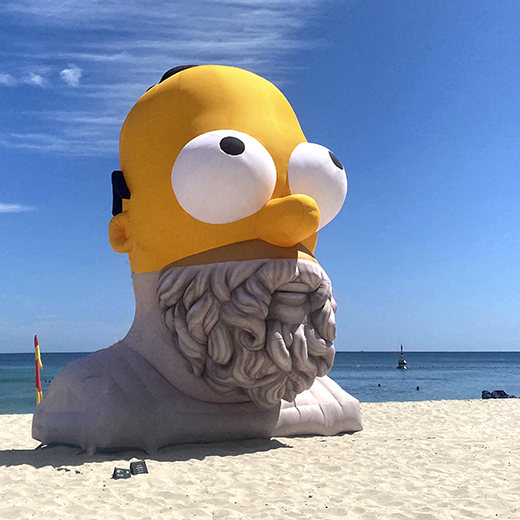 If a 5-metre inflatable sculpture of two of the world's most famous Homers is what's been missing in your life, then fret no more, as Cool Sh*t's latest creation inspired by Eike Konig's Homer vs.Homer will be visiting Sydney for the very first time at The Other Art Fair.
INTERACTIVE POSTCARDS WITH SHANNON CREES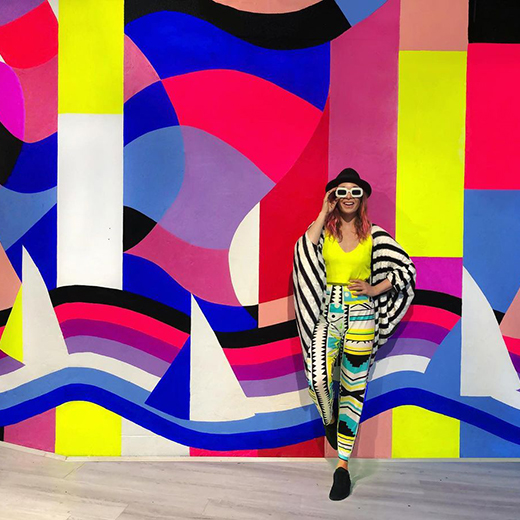 Local artist Shannon will welcome you into her stand to be the star of a fun and interactive arty postcard. Strike a pose in front of her while she paints on you using projected light at Stand 085.
THURSDAY 18 MARCH
5-5.30pm
7-7.30pm
9-9.30pm
FRIDAY 19 MARCH 
3-3.30pm
5-5.30pm
7-7.30pm
9-9.30pm
SATURDAY 20 MARCH
11.30-12pm
1.30-2pm
3.30-4pm
SUNDAY 21 MARCH
11.30-12pm
1.30-2pm
3.30-4pm
R!OT WINE CO. WORKSHOPS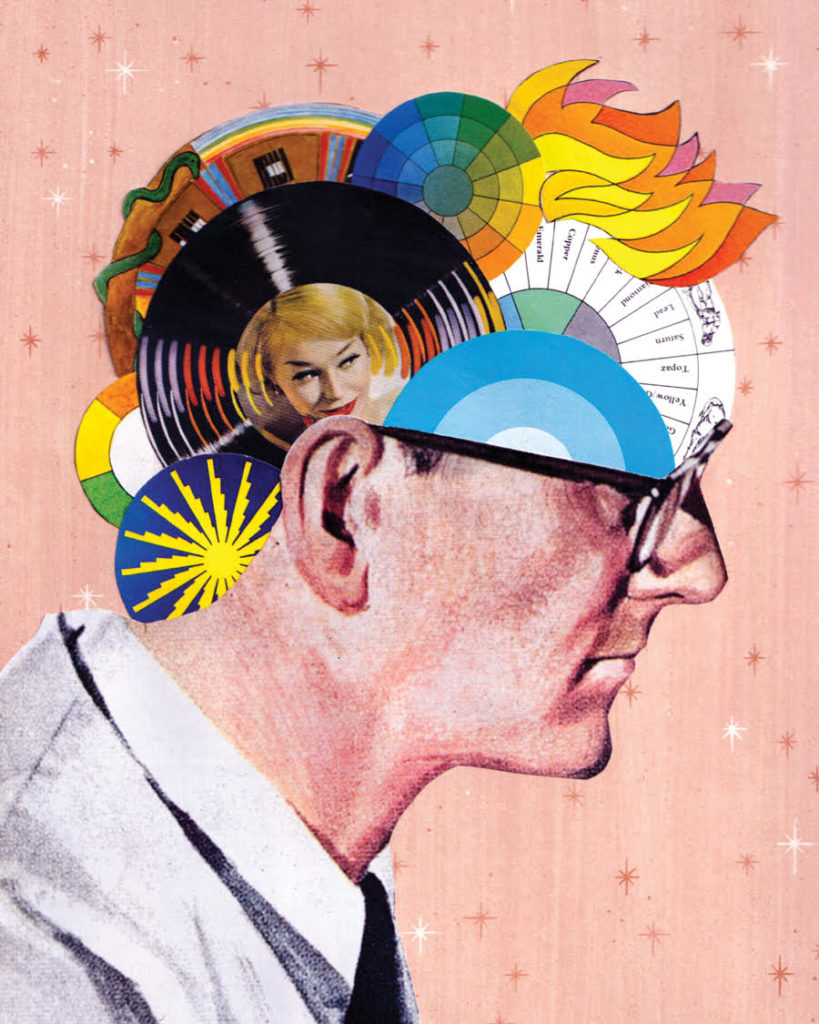 We are very excited to be partnering with Riot Wine Co. as one of our sponsors for our upcoming Fair. Riot Wine Co. is shaking things up in the wine industry, as the only wine company in Australia and New Zealand to package wine in kegs & in cans for a more sustainable, more convenient wine experience.
Riot want you to get to know what it means to enjoy life #TheRiotWay at the Fair, and will be hosting a series of wine tasting creative art workshops, with a sustainable twist.
Choose from the following:
Wine Tasting + Decanted, De-Stilled Life Drawing with Nauti Studios
 Sit down, relax and let your creativity flow. People of all drawing experience levels welcome. After a delectable wine tasting, and drawing technique coaching from professional illustrators, you'll spend a relaxing hour doing still life drawing. An illustration practice with origins as old as the Middle ages, and Ancient Greco-Roman times, and a significant practise since the 16th century. Your drawing subject matter, a delicious visual platter, will be an arrangement of beautiful flowers for the hour, a gorgeous optical glassware affair, and cutting edge blades of all shades.
Friday 4pm
Saturday 1pm
Sunday 11am / 3pm
$20 per session. Book here.
Wine Tasting + Collage with Lyndon Pike
In this class, you will be shown examples of collage forms and styles, as well as touching upon the exploration of composition basics. You'll be supplied with a variety of source materials and will leave with a complete work of art, ready for you to hang up at home. This class is designed to spark your creative mind and show you that no matter how inexperienced you are, collage is absolutely for everyone!|
@universalcollage
The Art Remix – Free
Just like R!OT, these artists are shaking things up too. Watch them work their magic as they speed through transformations of one masterpiece to another, live at the Fair.
THURSDAY 18 MARCH
6-6.45pm The Art Remix with R!OT Wine Co. – Workshop Area
8-8.45pm The Art Remix with R!OT Wine Co. – Workshop Area
FRIDAY 19 MARCH
6-6.45pm The Art Remix with R!OT Wine Co. and Sarah Rowan- Workshop Area
8-8:45pm The Art Remix with R!OT Wine Co. – Workshop Area