AN ART FAIR FOR A NEW GENERATION OF ART BUYERS
The Other Art Fair is the leading artist fair to discover and buy art direct from the very best emerging artistic talent. With fairs strongly established in Australia, the US, and the UK, The Other Art Fair has grown with editions now in Sydney, Melbourne, London, Brooklyn, Los Angeles and Chicago.
In 2017 The Other Art Fair was thrilled to have welcomed over 60,000 art lovers through our doors globally, presenting handpicked artwork spanning all mediums and created by a curated selection of emerging and independent artists.
Celebrated for its unique and immersive visitor experience, The Other Art Fair Melbourne is a delight and inspiration to art lovers with past features including hand poke tattoo experiences, immersive dining experiences, interactive art installations, 3D printing, virtual reality, restaurant and bar pop ups, and much more!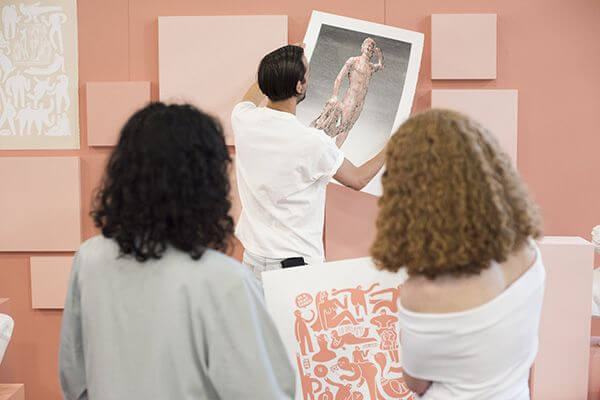 DISCOVER ARTWORK TO SUIT ALL BUDGETS AND TASTES
Whether you are a first-time buyer looking to start your collection or a seasoned collector searching for a new direction, the fair presents 120 artists working in a range of styles with artworks starting at $100.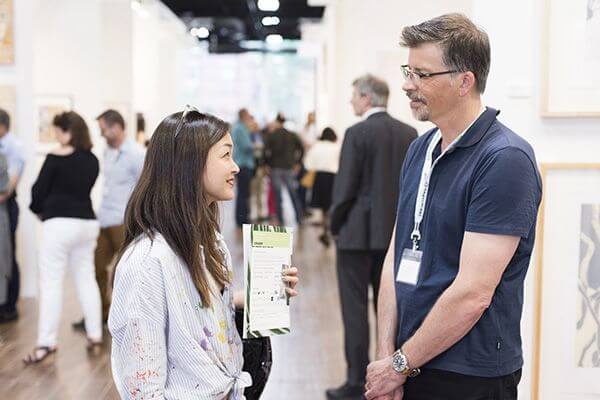 BUY DIRECTLY FROM THE BEST UNDISCOVERED TALENT
Each artist is handpicked by our esteemed Selection Committee of art experts to ensure you choose from only the best of emerging talent.
Meet the artists and learn about the work directly from the creators themselves.
EXPLORE THE 'OTHER' …
Whether you enjoy admiring art on Friday night with a post-work cocktail or are looking for a fun, creative afternoon with the whole family, The Other Art Fair offers a broad program of events and interactive installations for everyone to enjoy.
For the adventurous/curious/intrepid, each edition of the fair presents the unexpected… taxidermy classes, live tattooing, 3D printing, immersive theatre and much more.