GUEST ARTIST: NOEL FIELDING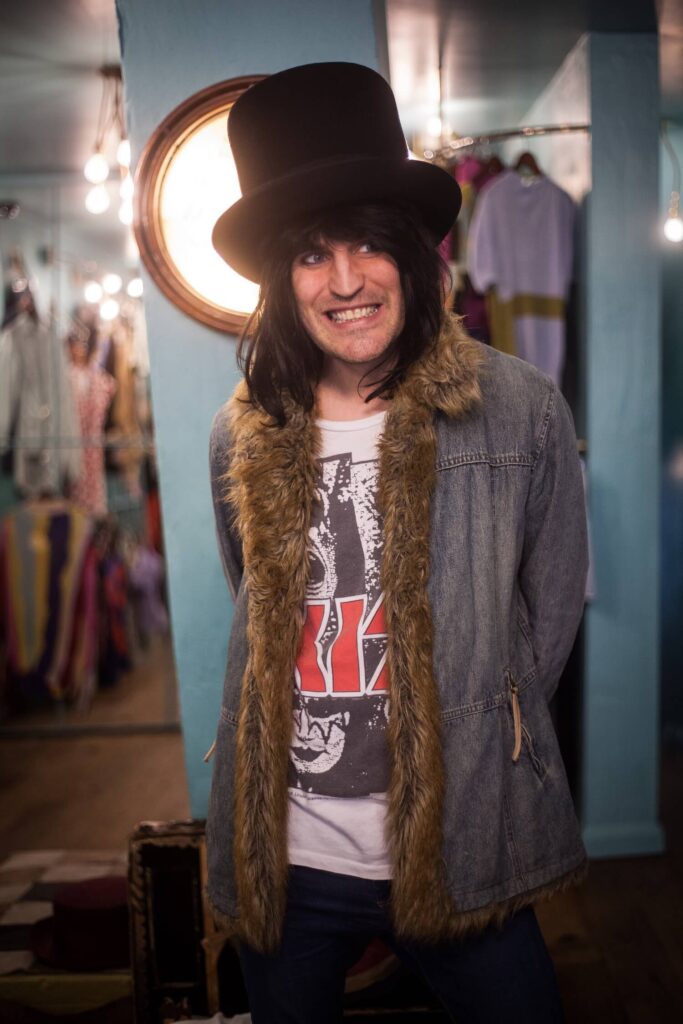 Comedian, actor, artist and musician, Noel Fielding is guest artist this March and will be showcasing an exhibition of his work alongside releasing an exclusive limited edition print.
THE CALM ART COLLECTIVE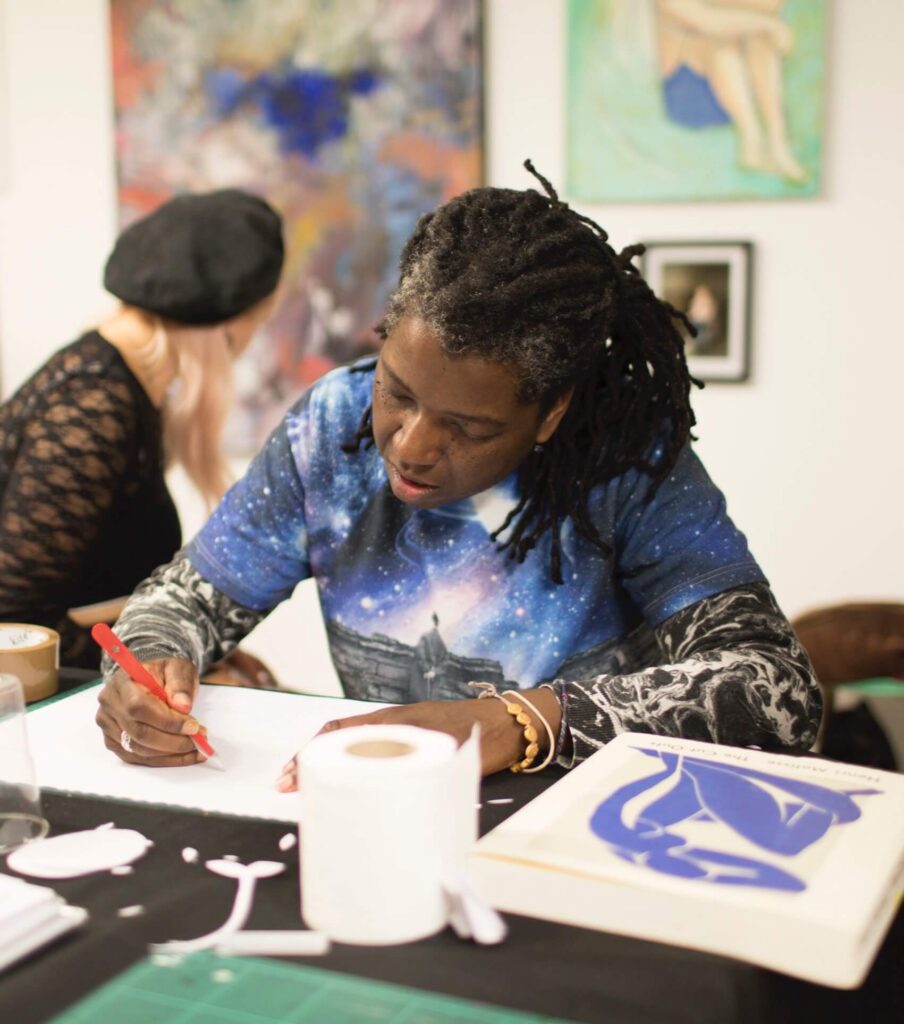 The CALM Art Collective brings together artists and art lovers to explore life issues, wellbeing and mental health through the medium of art – creating, sharing, chatting and campaigning. But why?
Art. We've been doing it for millennia. It's our first form of visual communication. Ancient humans made cave paintings and sang and danced before we could speak. The creative impulse is fundamental to the experience of being human. It connects individual experience to collective understanding and shared meaning.
It helps us get through tough times and deal with difficult emotions. It can bring us together, or it can give us the space and time we need to reflect and switch off. These effects are stronger when creators and art lovers can connect around a unified purpose, progress their craft, and build relationships.
More and more evidence shows that enjoying and engaging with art can have a positive impact, with one study showing that a whopping 82% of people improved their health and wellbeing after taking part in art programmes.
That's why we partnered with CALM (Campaign Against Living Miserably) ot launch the CALM Art Collective — a community of artists and art lovers coming together to embrace creativity, explore self expression, and, tbh, just have a good time.
This March the collective will present a unique exhibition bringing together the work of 'collective' artists, plus you can also get involved in a creative workshop series, and help complete their collaborative artwork. Stay tuned for our creative workshop schedule.
Join us to connect, converse, collaborate and campaign – for a life less miserable.
Featured work by Karen Thomas
20/20 A BRIEF SURVEY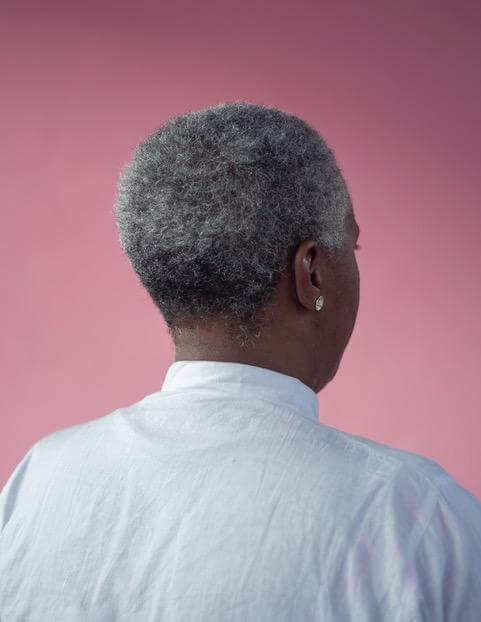 20/20 is a [brief] Survey show bringing together a spectrum of work that includes painting, photography, textiles, printmaking, video, sound, sculpture, graphic design and illustration by forty national and international artists.
Exhibiting artists include Remi Rana Allen, Ain Bailey, Sayge Carroll, Jasmin Mansbridge, Marie Brenneis and Sarah-Joy Ford.
Looking holistically in delivering an immersive and engaging creative experience, there will be a selection of programming that includes TOAF Friday Night Late Collaborative takeover DISCO & Nail Art with Emily Gilmour, 'In Conversation' panel talk and a Well Being session with Jasmin Harsono; Emerald And Tiger taking place during the art fair weekend in the 20/20 project space.
We are also excited to welcome Artfully Podcast who will be recording a live podcast in the project space.
Curated by Aida Wilde & Ego.A.Sowinski
Featured work by Ain Bailey
PERSPECTIVES OF COURAGE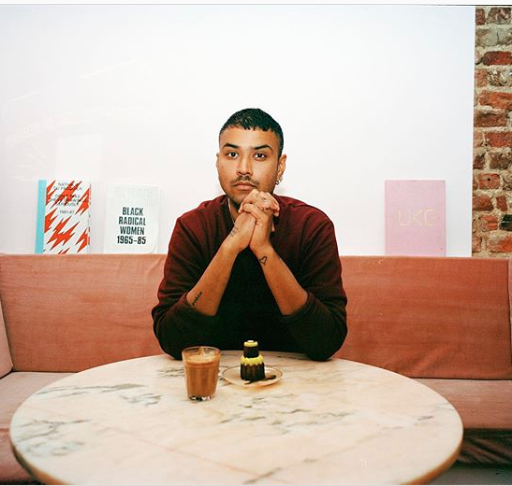 Curated by Fashion and Art Curator Ryan Lanji, Perspectives of Courage is an exhibition of south asian artists who have captured the zeitgeist of what it means to be a creative (South Asian) artist in this generation. Starting with an entrance designed by Jasmin Sehra, followed by an experiential display of contemporary art commenting on culture, upbringing, struggles and life.
THE ERASER BY TOM VAN HERREGEWE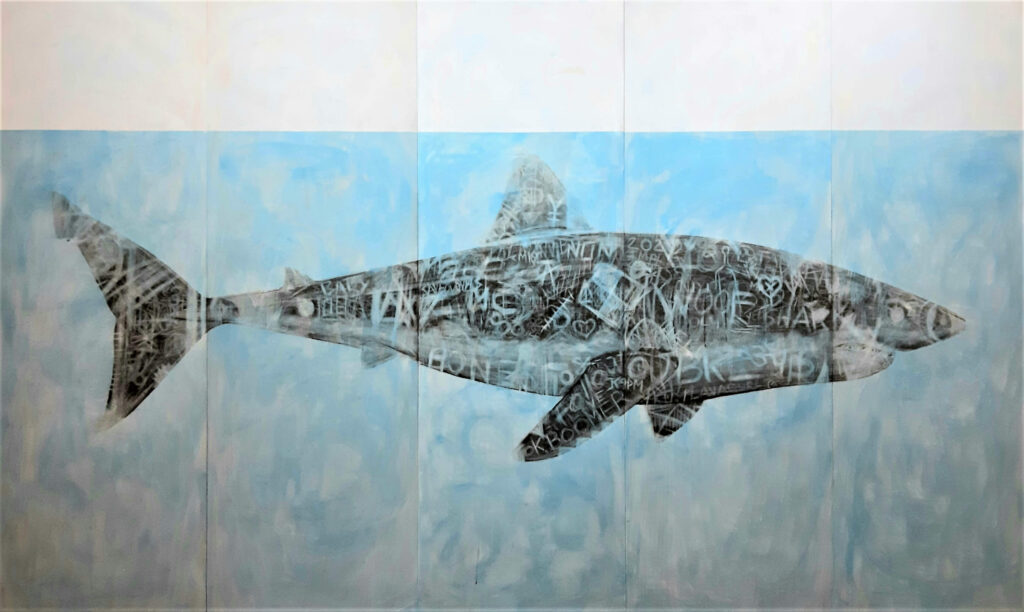 Since 2017, artist Tom has been working on an ongoing body of works that is titled, Hit List. The Hit List project is focused on the extinction crisis humanity has created within the natural world and is an ongoing visual demonstration of this. The artwork is about making, researching and then erasing animal representations.
Tom makes figurative, realist drawings of endangered animals, and when he feels a drawing is finished, he then removes part of the image to show how close that animal is to extinction!
The closer the individual animal depicted on the card is to extinction, the more of its image is erased away.
Tom will be showcasing an image of a Great White Shark and inviting visitors to take a rubber and start erasing away the image.
STICKS NOT STONES HANDPOKE TATTOOS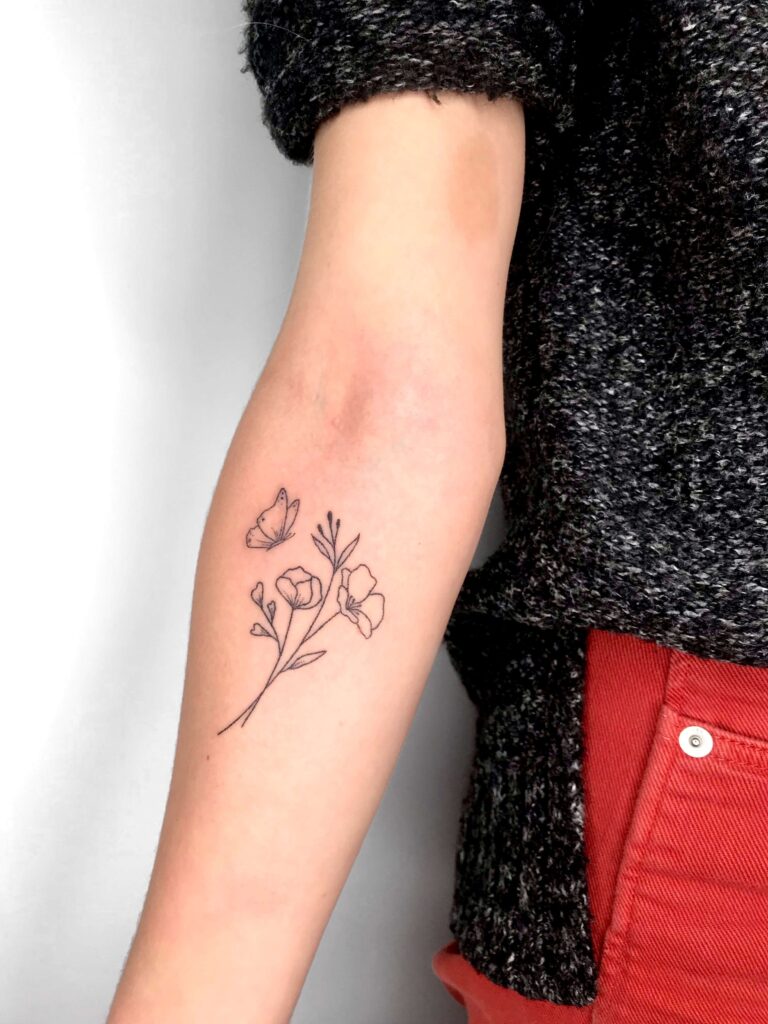 Charlotte Lacheussee aka Sticks Not Stones will be hand poke tattooing live onsite at the fair. Originally from Ireland, Charlotte is now based in London and creates beautifully simple tattoos inspired by nature, animals, handwriting and all in between.
Feeling brave? Get your hand poke tattoo live onsite, no booking necessary, first come first serve. Tattoos priced from £60.
SOHO RADIO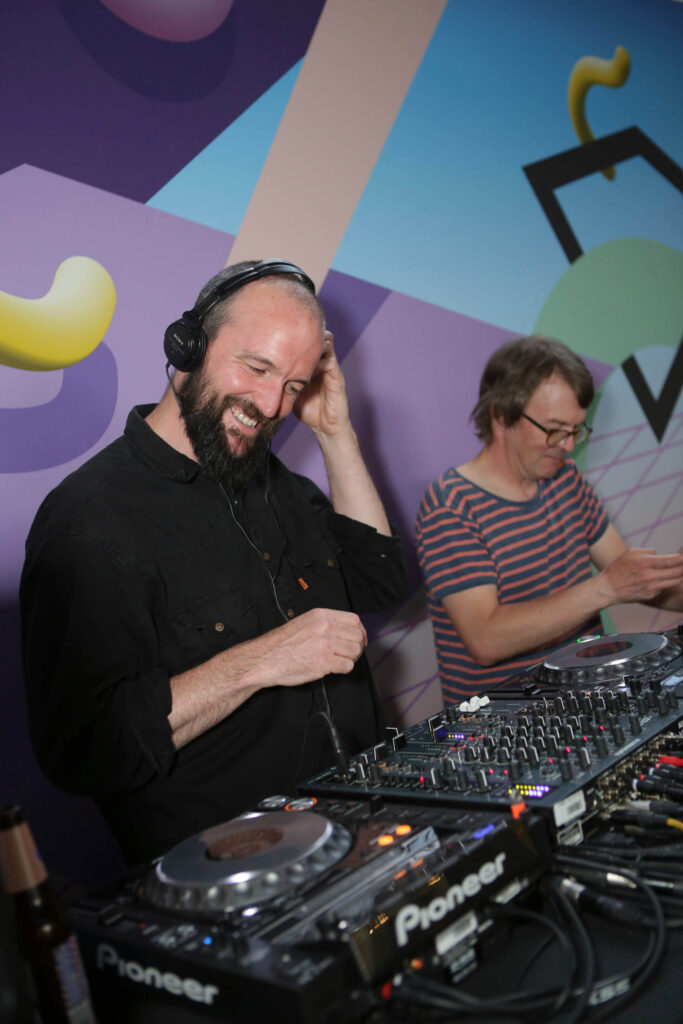 A PAINTING OF TWO HALVES WITH SARAH PORTER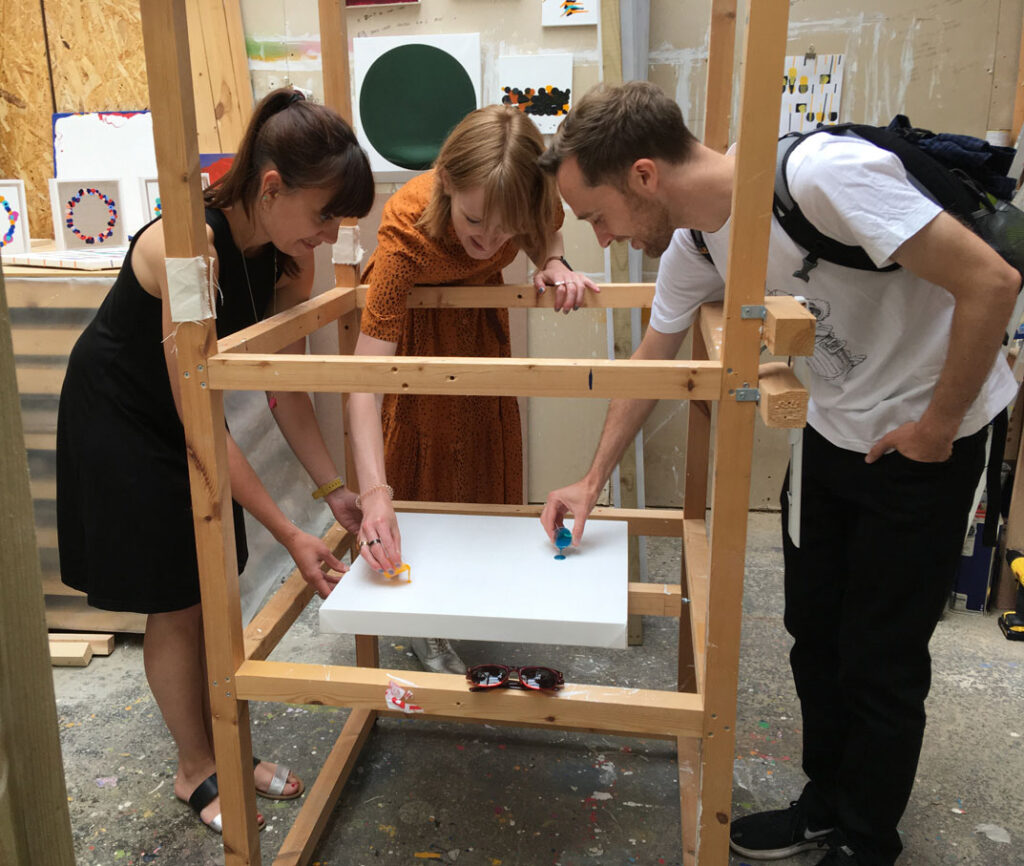 You are invited to join forces with artist Sarah Emily Porter to use her specialist painting machine to pour, drip and manipulate paint to create one huge collaborative painting. In total, the work will contain over 400 paint pours and be a whopping 180cm x 100cm. There is also the opportunity to take away your own artwork made by the machine.
KIDS CREATE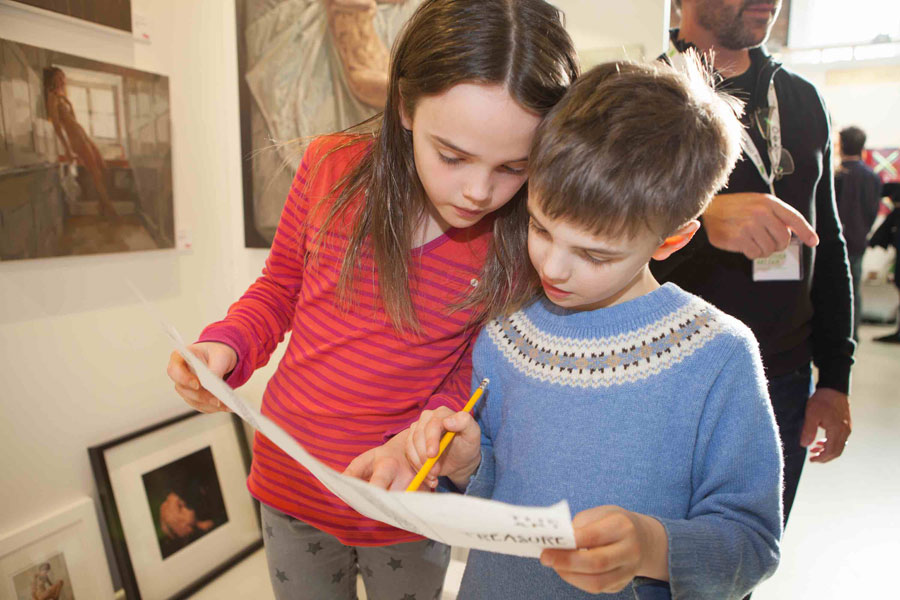 Let kids unleash their creative flare at The Other Art Fair.
OWN ART

Spread the payment of your purchase across 10-monthly instalments interest free and still take your new artwork home today with Own Art, an Arts Council England initiative. Learn more here or onsite at the Own Art desk.
COMPLIMENTARY ART WRAPPING: EBISS SHIPPING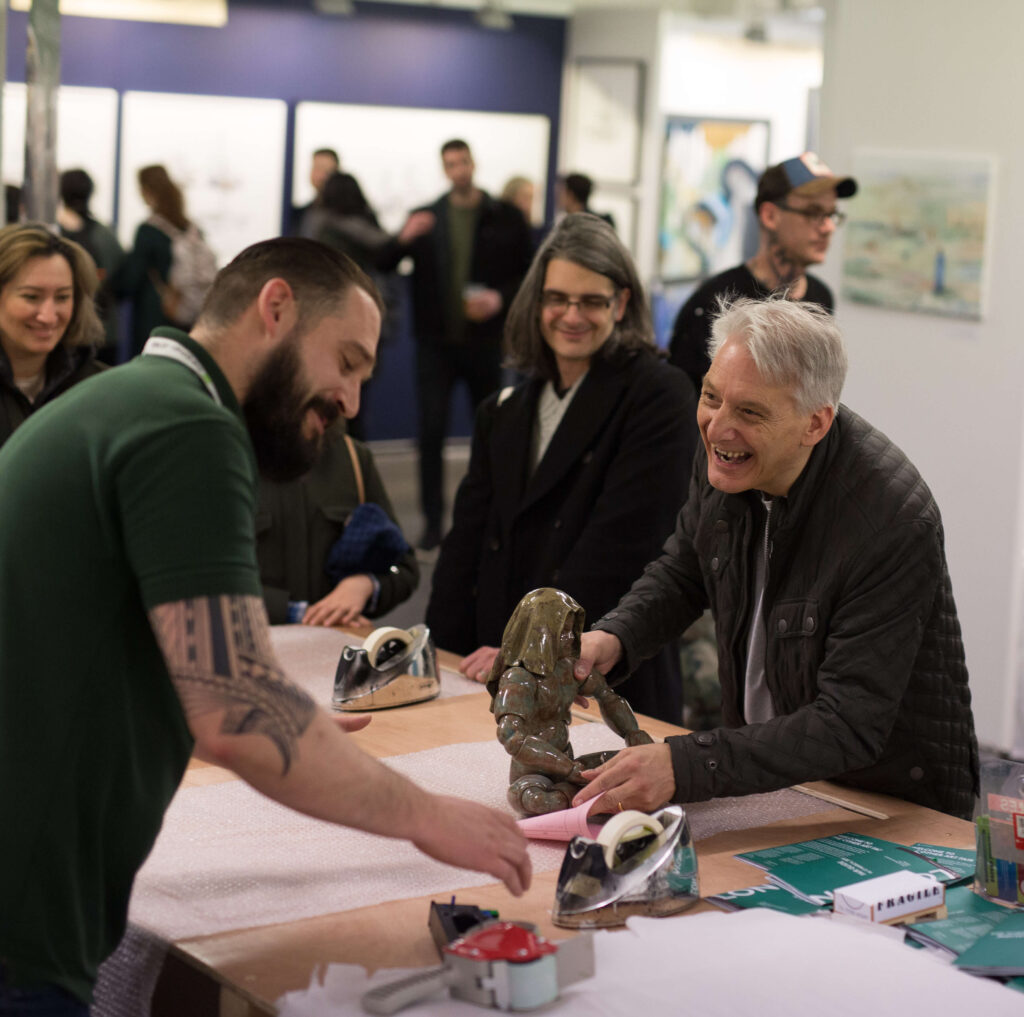 Ensure your new art purchases get home safely with the fair's trusted shipping and packing partner EBISS shipping.