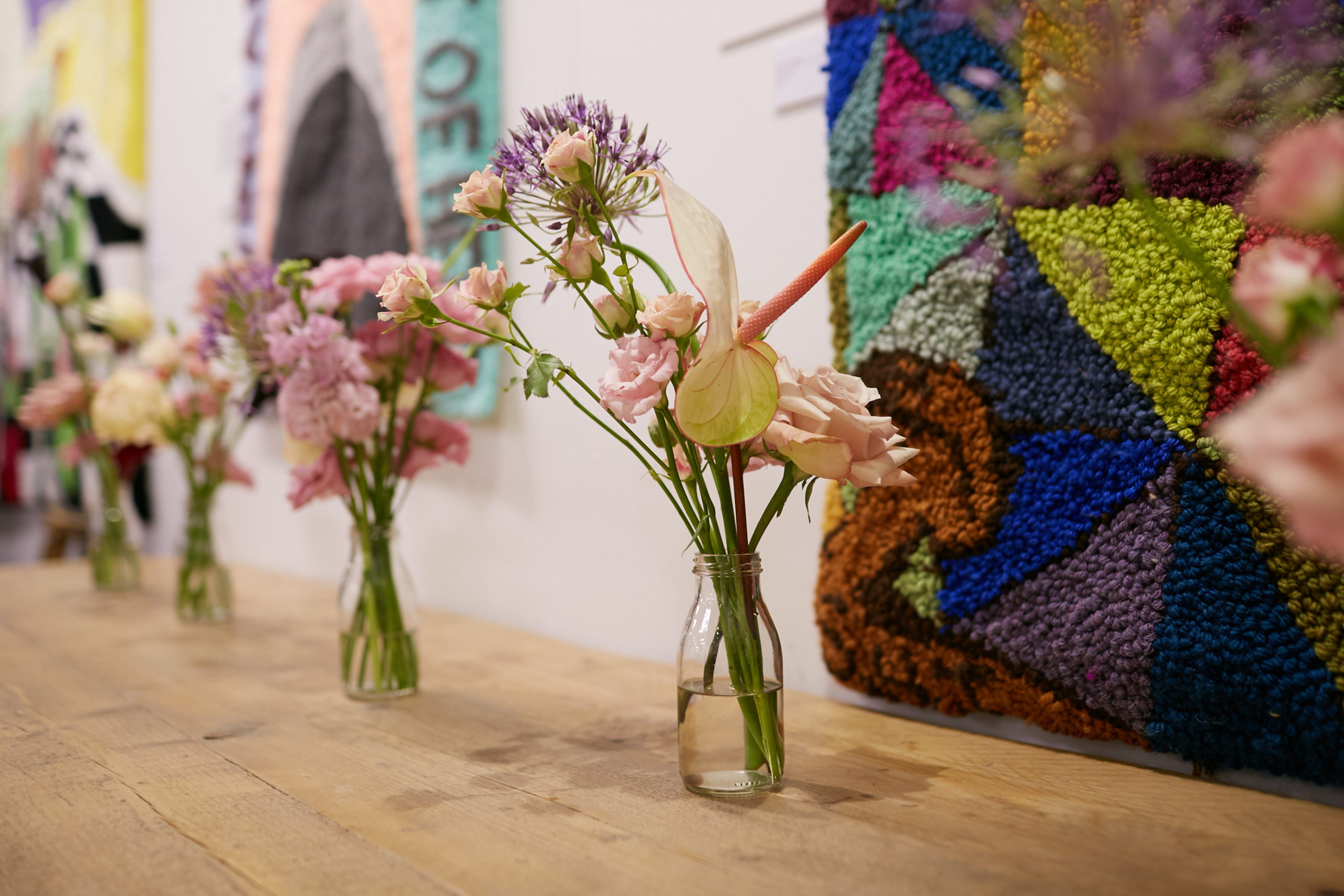 THE OTHER ART FAIR
ART REFRAMED
150 game-changing artists, immersive art, and DJs – complete with a fully stocked bar! All of this and more in our full feature programme below.
GUEST ARTIST: SARA SHAKEEL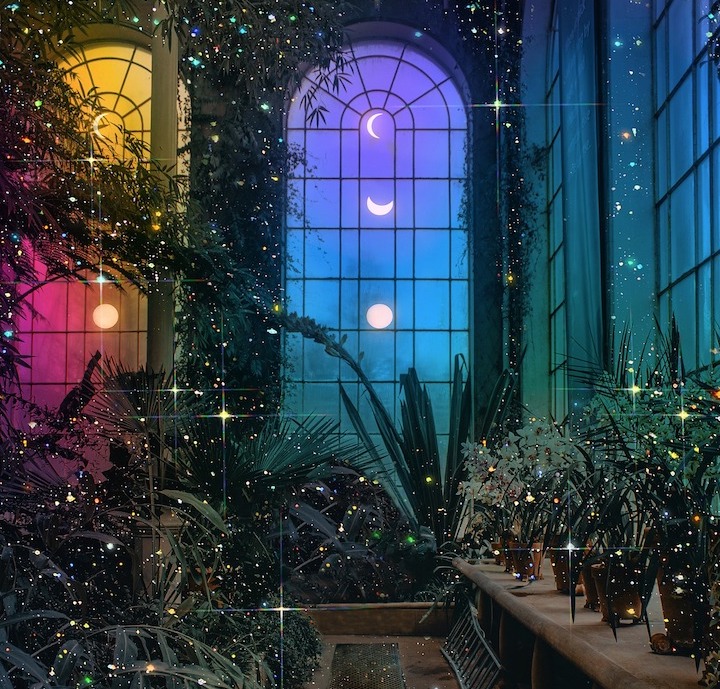 For too long, fans of Pakistani-raised, instagram sensation, Sara Shakeel, have admired from behind the screen. Until now. For the first time, Sara will exhibit and sell her beloved Swarovski crystal prints, in-real-life, at the fair this October as our special Guest Artist. Expect limited edition original works, affordable posters, and an extra special custom, spooky, installation.
The proceeds from the posters will be donated to Alkhidmat Pakistan, a non-profit and independent organization, currently providing urgent lifesaving humanitarian assistance to all communities in South Punjab, Balochistan and Sindh.
Get your opportunity to meet Sara, and take your own crystal piece home this October.. Book your tickets here.
Half a Roast Chicken (Eve de Haan)
Eve de Haan, aka Half a Roast Chicken, will be creating two immersive experiences at the fair this October. The first, takes 'nail ART' to a whole new level as she takes over our entrance with punchy neon artworks. You might even walk away with something you didn't expect…
Visit the self-help bar for Eve's second installation, adorned with positive affirmations.
NEW FUTURES
Our New Futures programme is part of our continued mission to break down traditional barriers of the contemporary art world. We're excited to announce that our October 2022 winners are Marta Martin Morientes and Louise Nordh.
Marta's colourful paintings, featuring a range of characters Marta saw on the beach of her childhood, will make you feel like you're on 'holiday in Spain'. And Louise's new series of candy coloured dream scenes will be a whimsical display of imagination.
Come to the fair to enjoy their first ever solo shows.
Laurie Vincent
Slaves guitarist, photographer, clothes designer, and punk artist Laurie Vincent joins us as our Highlight Feature Artist this October, exhibiting new works featuring his iconic cheetah.
Gommie poetry reading
Fancy some Poetry? Poet and artist Gommie will be treating fair visitors to a special reading of his works on our opening night. Inspired? Browse from his drawings and take some poetry home.
Hash Hut
Created by artist Phoebe Boddy and chef partner Jay Sharp.
Hungry? Grab a bite from artist Phoebe Boddy and Jay Sharp's much aniticipated Hash Hut. The humble hash gets the attention it deserves.
Monkshood Coffee will be serving hot beverages everyday.
Charlotte Mallory Live Tattooing
We're pleased to welcome Charlotte Mallory as our resident tattoo artist this October. Specialising in fine line, and single needle tattoos, Charlotte's interest in tattooing began whilst living in Berlin and embracing the music scene.
Tattoo appointments will be first come first served, each tattoo is £125.
Her flash sheet is now live. Get deciding…
Sarah Roberts Installation – 'Everything's STILL Mustard (2022)
Everything's STILL Mustard is an installation – a vista of yellows painstakingly made and collected by artist Sarah Roberts whilst appearing perhaps arbitrary and mass amassed.  
 Inspired by her experience of an epic clearing out her late Mother's seaside bungalow in mid Wales after her death, this laboured construction deals with loss, hoarding, and discovery through an aesthetic examination of our human commitment to collection and consuming.  We become our own architects and archivists, filling every hole with stuff and relative newness. 
DJ's – ZEROH are Daniel Hardiker and Neil Hetherington
The pair were prolific DJs around London and Brighton in the 90's/ 00's (Escape/ Zap/ numerous bars/ parties and the legendary Scaramanga at the Dogstar and Mass under the name 'Aitch') and are always happy to dust off their eclectic tunes for special occasions. Moving across genres, moods and tempos always throwing in a few surprises, they will get the party started on Thursday and Friday Lates at The Other Art Fair London.
Thursday 13 Oct – 5pm – 10pm
Fri 14 Oct 5pm – 9pm
OWN ART
We want to make buying art accessible to all… If you are looking for an affordable way to buy the artwork you love, then you're in the right place. Fill in a 10-minute form at our payment desk, to access a split payment scheme over 10 months (interest-free of course). Oh, and did we mention the best part? The artist is paid upfront.
Meet new art. Meet new artists.