Curious encounters ahead. See what we've got in store for you this March 30 – April 2.
MEET OUR ARTISTS
Who's on your list? Explore the 140 game-changing artists exhibiting with us at Barker Hangar in Santa Monica.
Have a peek at our exhibitor list
GUEST ARTIST: ANGELYNE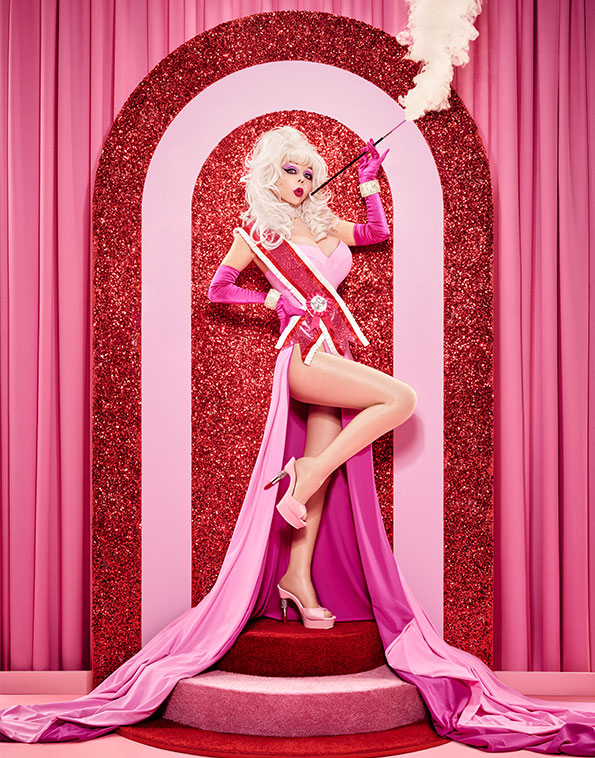 Iconic Billboard Queen ANGELYNE (@officialangelyne) is pulling up in her signature pink corvette to make surprise appearances. 
She'll be bringing hand-embellished paintings and 4 new limited-edition prints available exclusively at this year's Fair. Purchase her work and be treated to chocolates and pink champagne.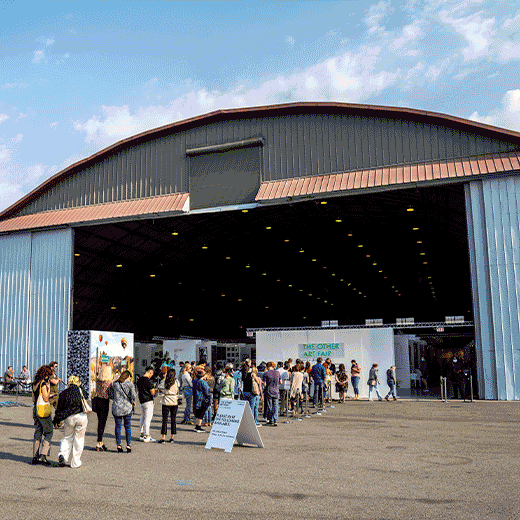 Plan Your Visit
Here you'll find all the information you need to help plan your day (or days!) at The Other Art Fair Los Angeles. We're known for our immersive art experience, and we can't wait for you to experience just that this March 30 – April 2 —from interactive displays, murals, zine-making workshops, live DJ sets, refreshing cocktails, and LA's top food trucks, there's something for everyone!
AN EXPERIENCE UNLIKE ANY OTHER
Interactive art experiences for you to discover and immerse yourself in.
PREPARED TO BE THRILLED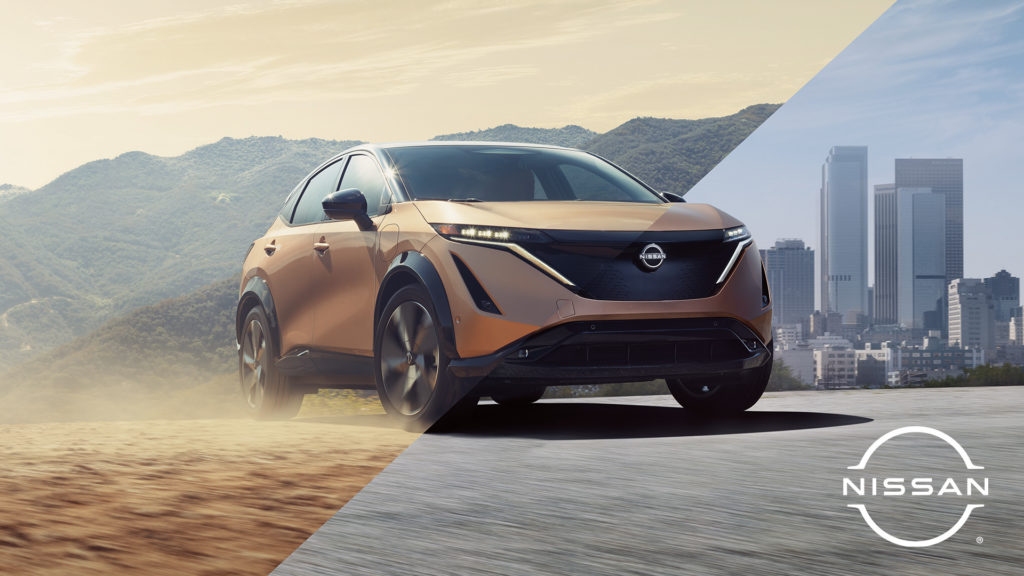 We've partnered with Nissan to bring you an experience where art, design and technology fuse. Feel the powerful elegance of the All-New, All-Electric Nissan ARIYA with one-of-a-kind experiences at our upcoming Los Angeles edition.
Get lost amongst the minimalist, origami-inspired forest crafted by TADAOCERN and take a seat in the ARIYA for an AI emotion-reading experience evolved by artist Matt Jukes. Walk away with exhilarating memories and free personalized artwork.
Explore unforgettable art installations and collections throughout the Fair.
Saatchi Art SuperRare NFT Drop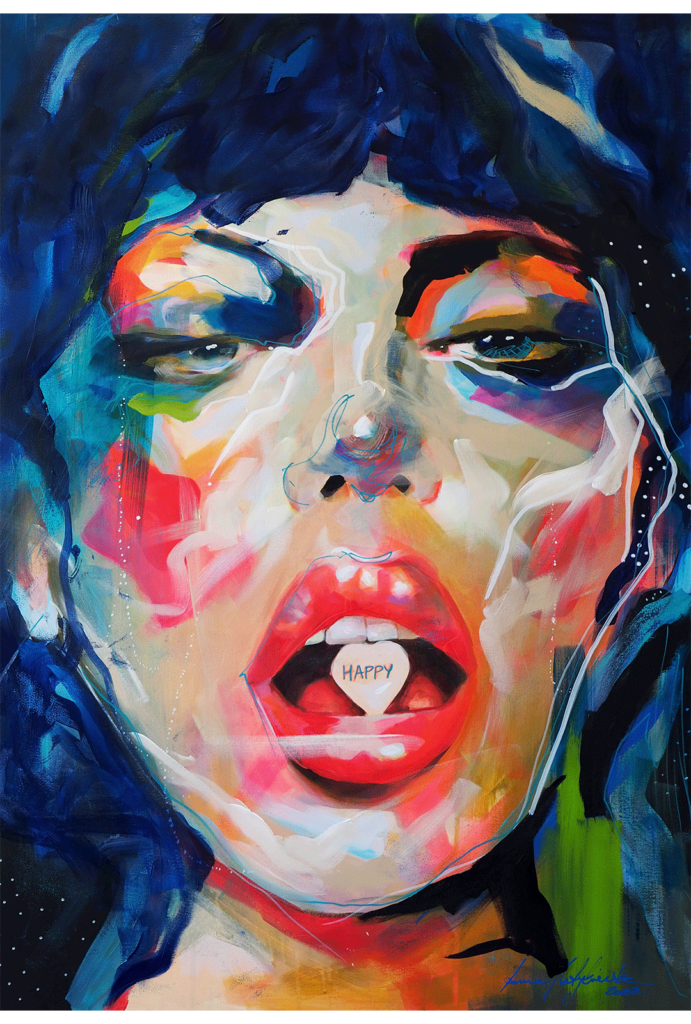 Reimagine the past and learn what NFT artists are bringing with them into the new year. 
Saatchi Art and SuperRare bring to you 10 prominent artists, reflecting on major events from 2022 and new ideas that have had a memorable impact. Discover new artworks specifically created for this exhibition and find out what these artists are bringing with them into the future. 
Their 10 original works are available exclusively on SuperRare.
The Taskrabbit Installation Station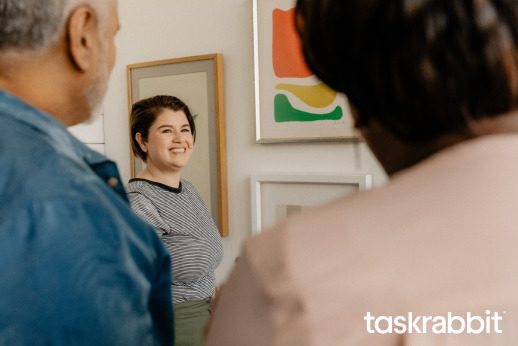 Visit the Taskrabbit Installation Station to get connected with skilled Taskers who can hang your artwork and help bring your home decor visions to life!
Find them next to our payment desk to receive an exclusive $20 discount to help you hang your new piece.
dublab DJs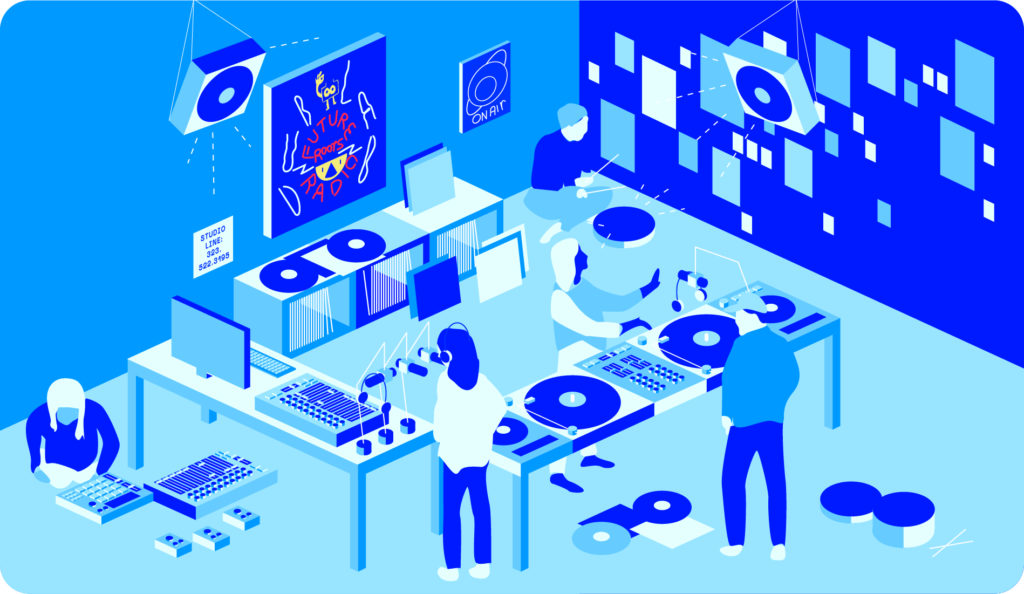 Tune in to the Sounds of Now.
The DJs will keep the beat going all Fair long.
DJ set list:
Thursday, March 30
6-10 pm: Cafe Ale
Saturday, April 1
3:45-7:45 pm: Becky Ebenkamp & Domenic Priore
Sunday, April 2
1:45-5:45 pm: Seano
"Me, Myself, & I" Mirror Installation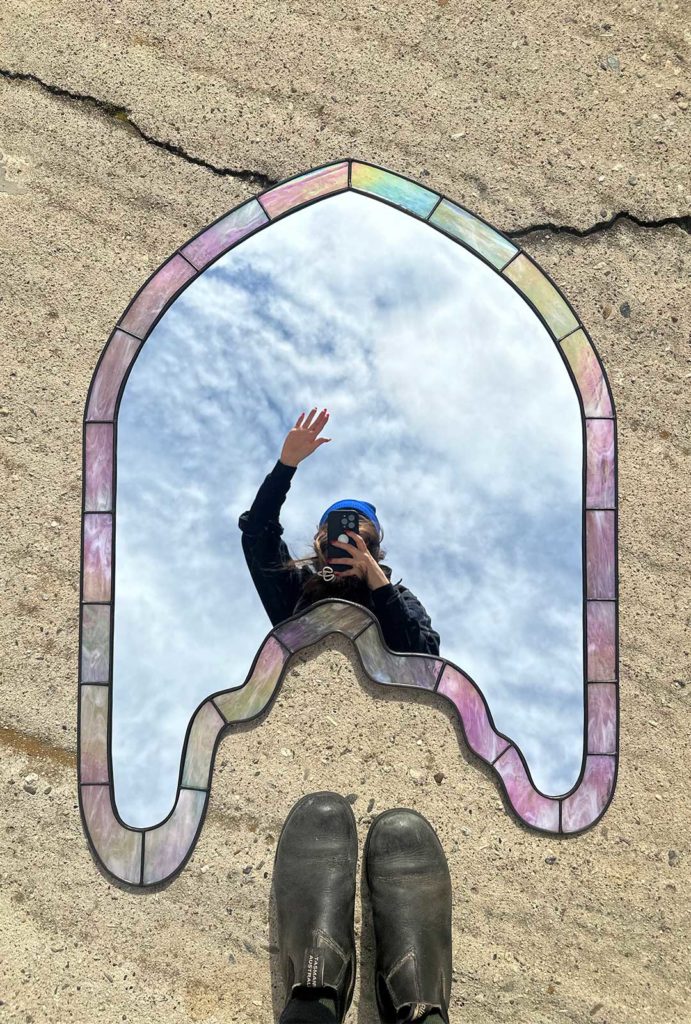 Escape into you. 
Mirrors are a gateway to self-exploration, admiration, and criticism. Bad Glass (@badglassshop) tempts you to consider the balance between light & dark, love & hate, and positive & negative. Playing with perspective and space, the artist invites the viewer to spend time with one's self. 
Dive in and reflect through Bad Glass' installation.
The Other Store x Magic Castles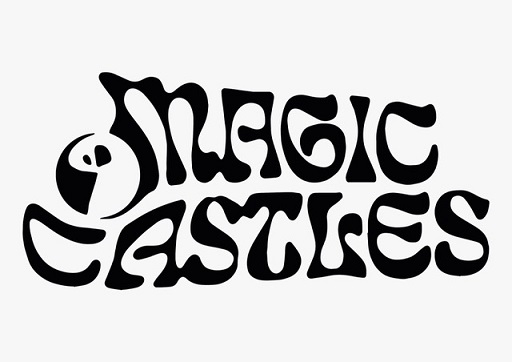 Step into the soon to be-launched mystical merch shop in collaboration with the 'never ending band of misfits' that is Magic Castles, exclusive to our 2023 global fairs. Discover a limited edition line of shoppers, tees and caps designed with magic and art in mind. Prepare to be spellbound.
Latinx With Plants Pop-Up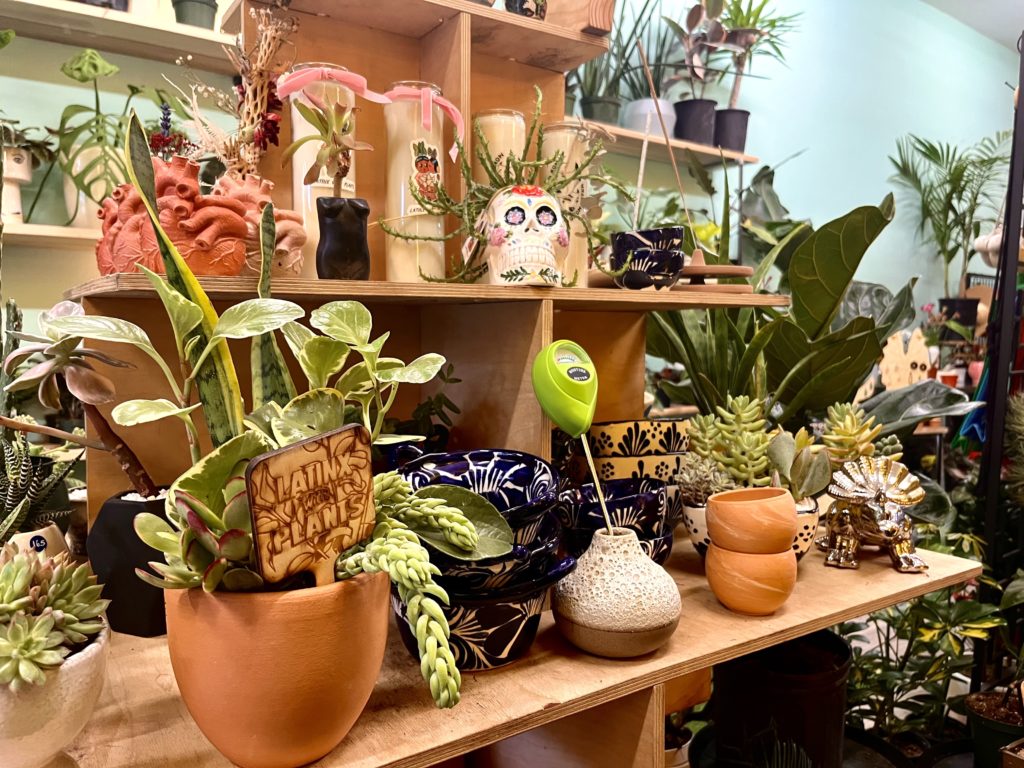 Enjoy some time with nature. Reconnect with the earth. Latinx With Plants brings all the luscious and vibrant plants to you.(@latinxwithplants)
Curatorial Fine Art Services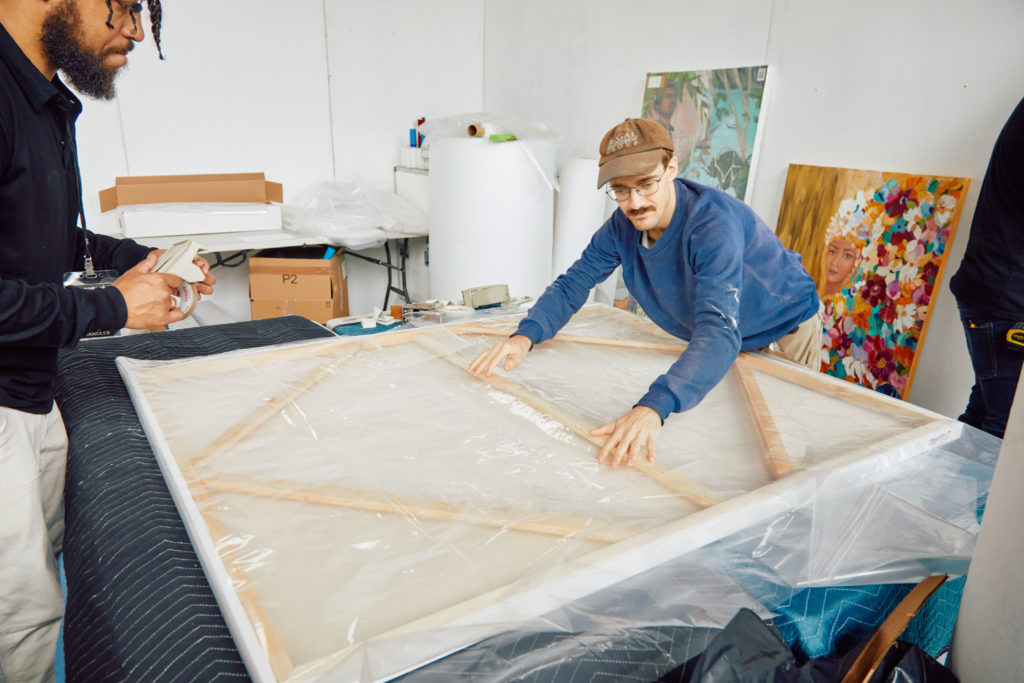 Curatorial will be on-site all Fair long wrapping your new found obsessions free of charge for safe transport. Need to ship? Curatorial can provide a custom quote for you.
---
High Five Wine Club
There's always time for a glass of wine
Find one that delights your sensations as you find new favorite artworks.
High Five Wine Club focuses on wines made by small producers creating thoughtful, natural wines all over the world. HFW (@highfivewineclub) is a locally owned and female-founded wine membership club that carefully selects wine pairings as well as handmade zines and goodies.
Come join the party, enjoy free samples samplings during:
Friday, March 31: 5 – 10pm
Saturday, April 1: 2 – 8pm
Sunday, April 2: 2 – 6pm
Swing by the outdoor lounge area where you'll find delicious eats from some of LA's top food trucks
StopBye Cafe Food Truck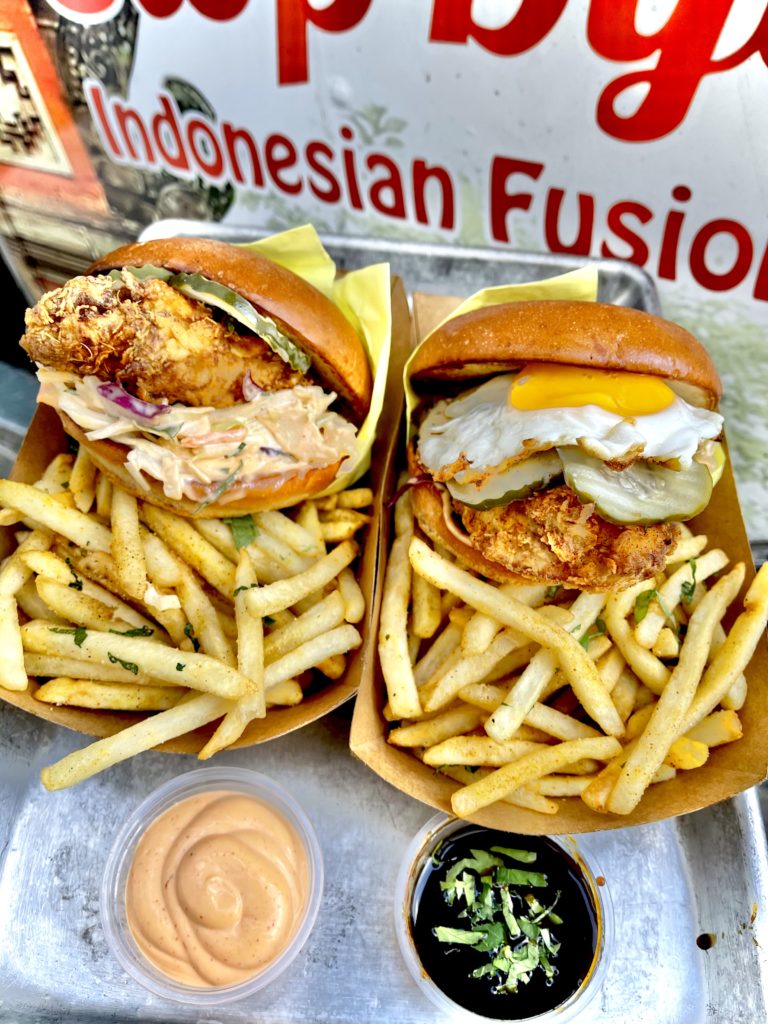 Craving Asian Fusion cuisine? Stopbye Café prepares fresh, savory entrees using exotic spices from around the world.
Stop by the Fair Thursday – Sunday.
Veggie Bomb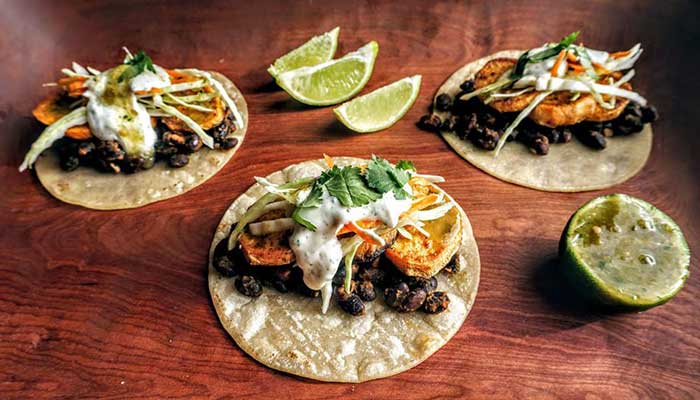 Enjoy vegan street food seasoned with exotic spices from Veggie Bomb.
At the Fair Thursday – Sunday.
Arrvo Coffee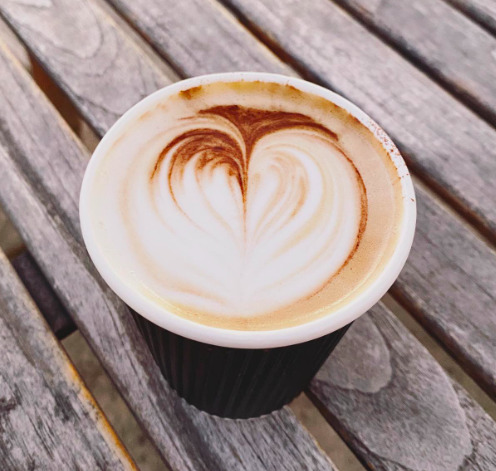 Australian roasted coffee in Los Angeles? Arrvo Coffee's (@arrvocoffee) got you covered.
At the Fair:
Saturday, April 1: 10:30am-3pm
Sunday, April 2: 10:30am-3pm
More Surprises Inside
There's so much more in-store. Experience performances, installations, and other mysteries unlike anything you've seen before.