Curious encounters ahead.
See what we've got in store for you September 21 – 24.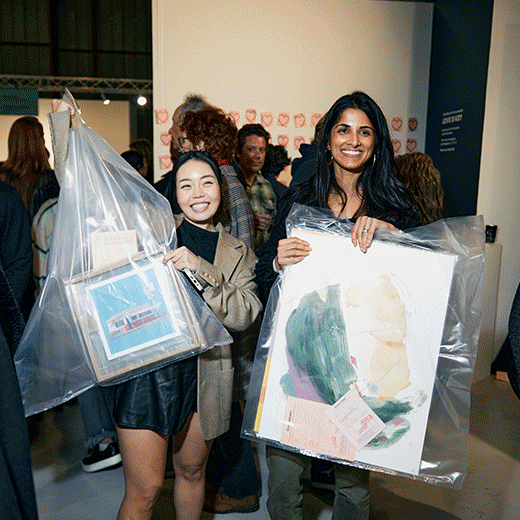 Plan Your Visit
Here you'll find all the information you need to help plan your day (or days!) at The Other Art Fair Los Angeles. We're known for creating unique experiences, and we can't wait for you to discover just that this September 21 – 24 —from interactive displays, murals, exciting hands-on workshops, live DJ sets, refreshing cocktails, and LA's hottest food trucks, there's something for everyone!
Meet Our Artists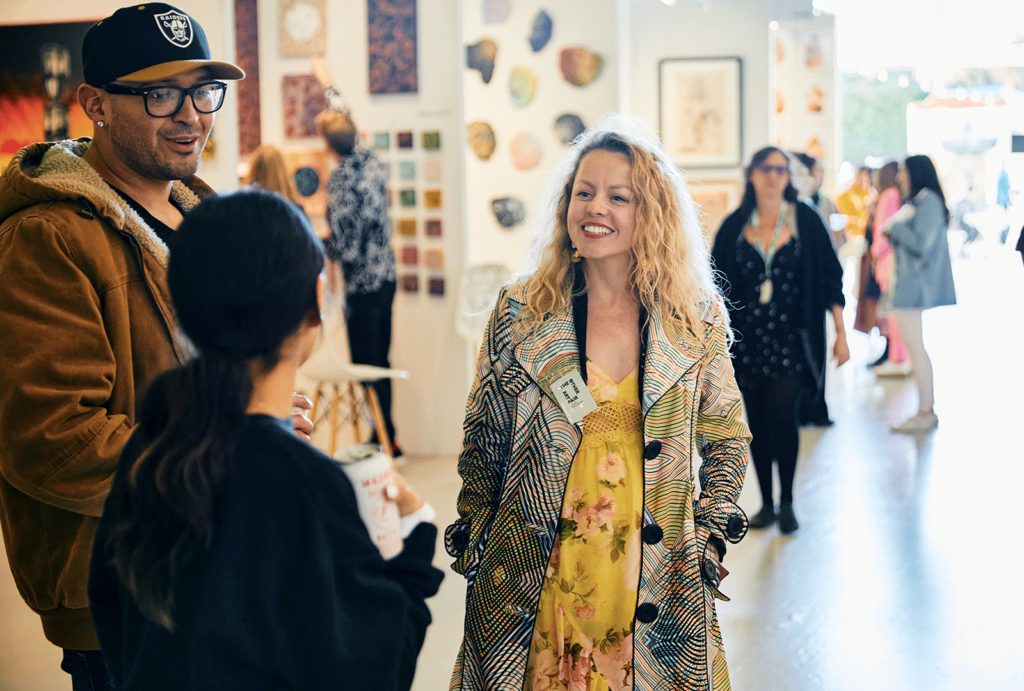 Who's on your list? Explore the 140 game-changing artists exhibiting with us at Barker Hangar in Santa Monica.
Have a peek at our exhibitor list
Pop-Up Portrait Studio by Charles Michael Davis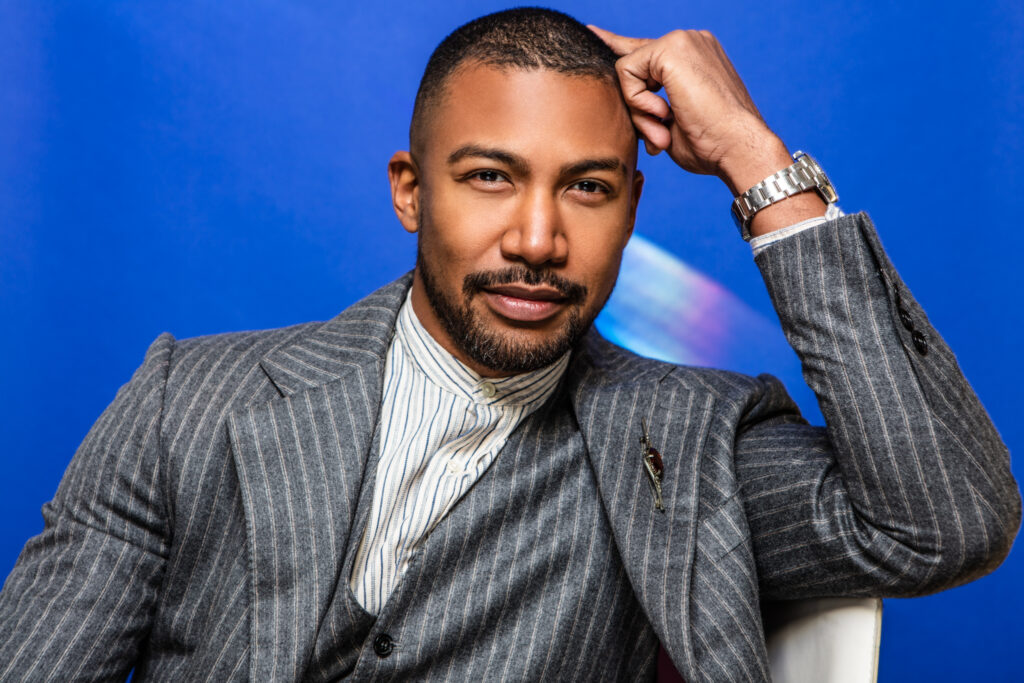 Portraits of the Wild at Heart
Step inside and unleash your wild side.
Guest Artist Charles Michael Davis crafts scenes and captures portraits inspired by his black & white photography series, "Park Menagerie." You'll have the exclusive opportunity to have your own "Wild at Heart" portraits—one static unmasked and one masked action shot—directed and shot by Charles Michael Davis.
Each portrait sitting comes with two digital files to keep. Limited sessions are available, book yours here.
Explore unforgettable art installations and collections throughout the Fair.
Acts of Liberation Exhibition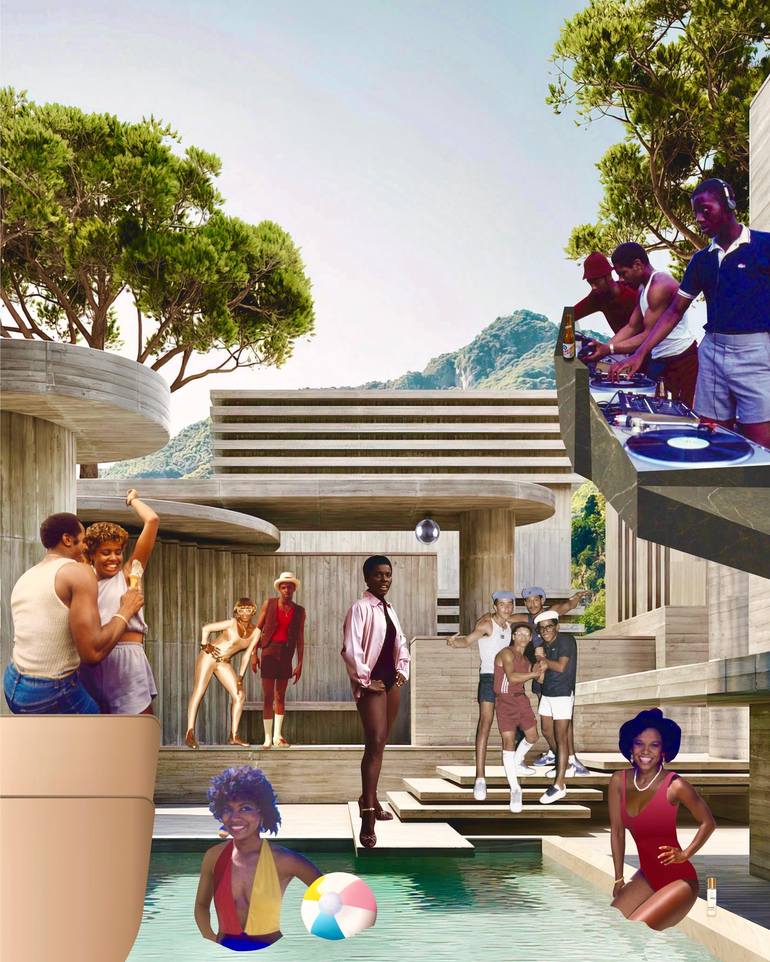 'Without community, there is no liberation.' –Audre Lorde
Curated by Taylor Bythewood–Porter, this group exhibition is a celebration of the Fair's 10th Los Angeles edition, this exhibition centers freedom, agency, and the reclamation of oneself.
Featuring 19 participating artists from the US and abroad, this community boldly expresses the power of freedom. Our artists approached the call for liberty with fearlessness and vigor through their compelling subjects, deconstructed forms, and choice in artistic medium. 
Unlock your truest self. Co-presented by The Other Art Fair and Saatchi Art both onsite at the Fair and online.
Immersive Light Bath Experience by astrothebaptist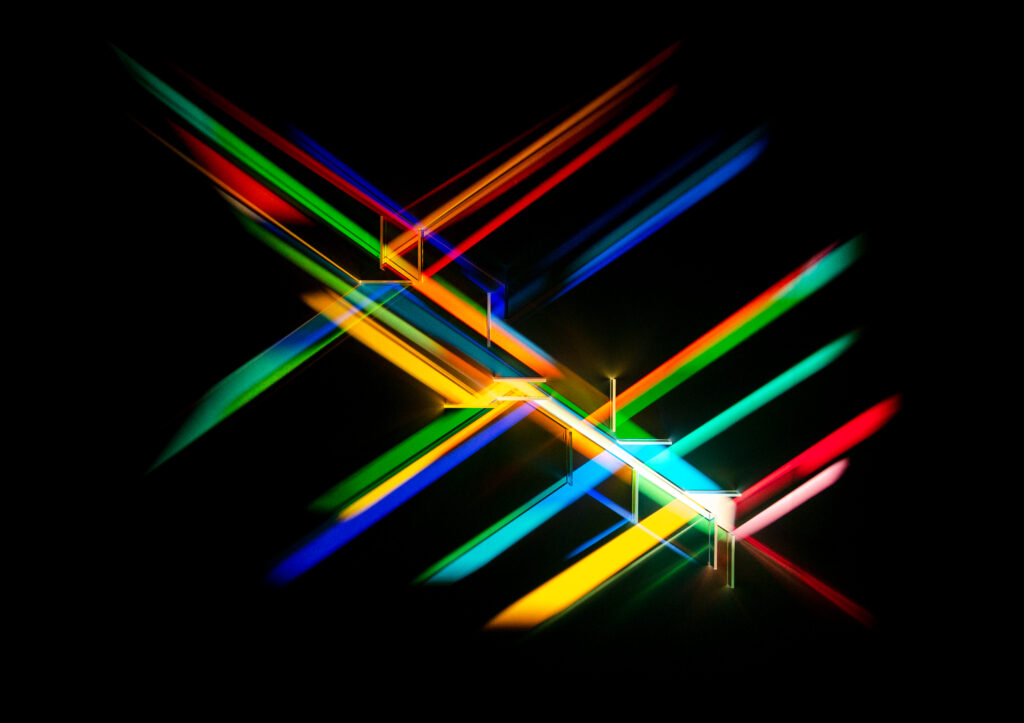 Explore the unknown in astrothebaptist's immersive light bath experience. He's pushing light and color to limits you've never seen before. Take a pause and find your home amongst the stars in @astrothebaptist's world of light.
Dissection of the Square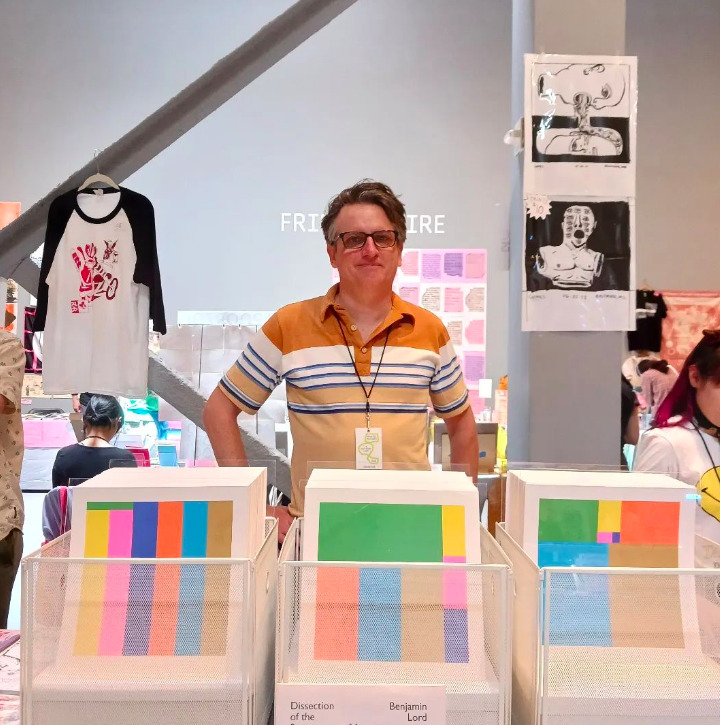 Dissection of the Square is an edition of 1372 unique toner-based prints. The forms are based on a recent mathematical proof demonstrating all of the ways to divide a square into 7 similar (equally proportioned) rectangles. Some of the solutions are obvious, but many are highly unintuitive.  It's a geometric abstraction for the age of intelligent machines.
Benjamin's vibrant and fluorescent prints are 12×12″, the size of a vinyl record album cover. Come and flip through these prints like record-store style racks.
dublab DJs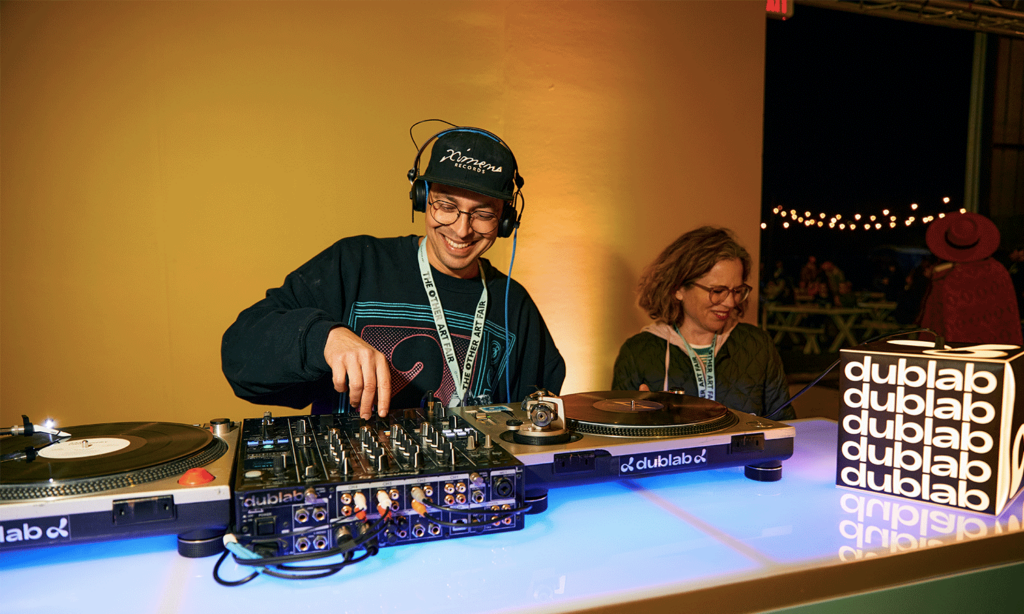 Tune in to the Sounds of Now.
The DJs will keep the beat going all Fair long.
DJ Set List:
Thursday, 9/21 
6-10p: Grandfather.
Friday, 9/22
7pm-10pm: George Jensen
Saturday, 9/23
3:45-7:45pm: Langosta
Sunday, 9/24
1:45-5:45pm: Jonathan Kornman
AN EXPERIENCE UNLIKE ANY OTHER
Interactive art experiences for you to discover and immerse yourself in.
New on the Scene
Art should never be elite.
The New Futures program is part of our continued mission to break down traditional barriers of the contemporary art world by giving prizing to talented, often underrepresented, emerging artists. Each recipient is given free exhibition space at The Other Art Fair along with access to networks and opportunities designed to jump-start their careers.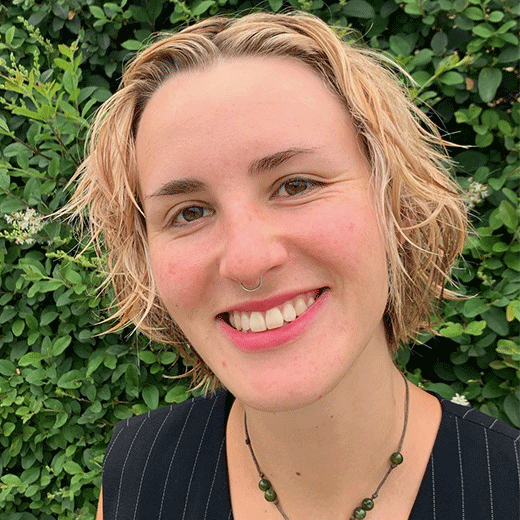 Maia Weisenhaus
Maia's photography is thought-provoking and highly experimental. She ventures into altered landscapes and builds her own worlds of feminist science-fiction. Step inside her futuristic enigma with us. There's something waiting for you in the primordial soup on Girl Planet.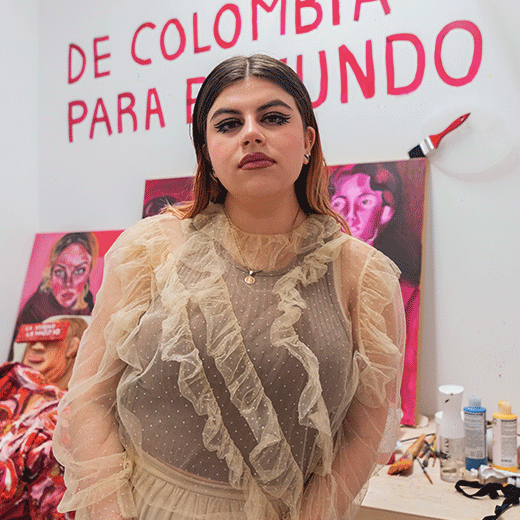 Natalia Palacino Camargo
Natalia pushes the boundaries of the body and how it is impacted by the cultural and environmental landscapes in Colombia. Her artwork centers on the experience of marginalized bodies and the immigration from rural landscapes to urban cities. Natalia is an interdisciplinary artist from Bogotá D.C. based in Los Angeles.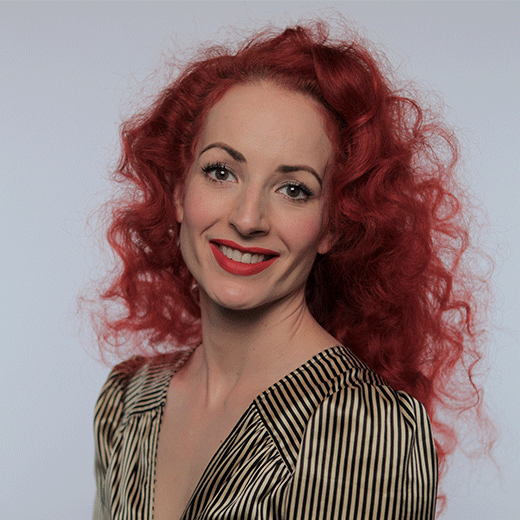 Carly Petersmeyer
Mind-bending and dynamic, Carly's collagescapes will leave you entranced. Her vibrant works reflect movement, the wide expanse of human experiences and the emotions we feel. Her desire to connect with people compels her to use imagery that pulls the viewer in to create unique, emotional exchanges.
Curatorial Fine Art Services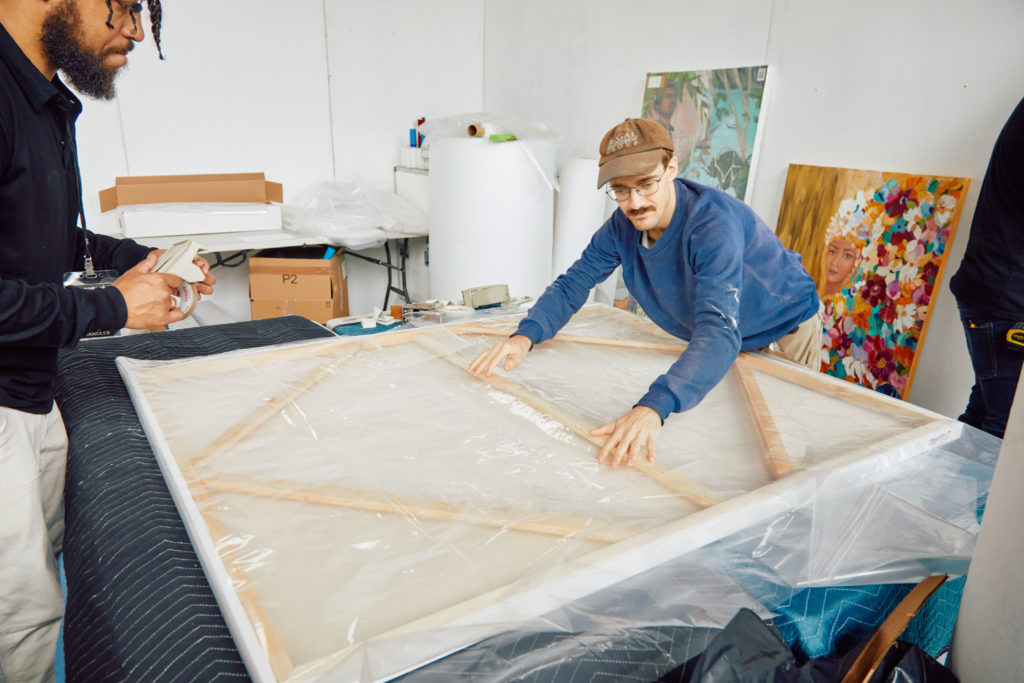 Curatorial will be on-site all Fair long wrapping your new found obsessions free of charge for safe transport. Need to ship? Curatorial can provide a custom quote for you.
---
Swing by the outdoor lounge area where you'll find delicious eats from some of LA's hottest food trucks
More Surprises Inside
There's so much more in-store. Experience performances, installations, and other mysteries unlike anything you've seen before.