These members of a globally significant art community set the high standard of the fair, hand picking every exhibiting artist from the hundreds of applications received and ensuring the Fair's visitors can buy with the confidence that they are investing in the best of emerging talent.
ERIKA HIRUGAMI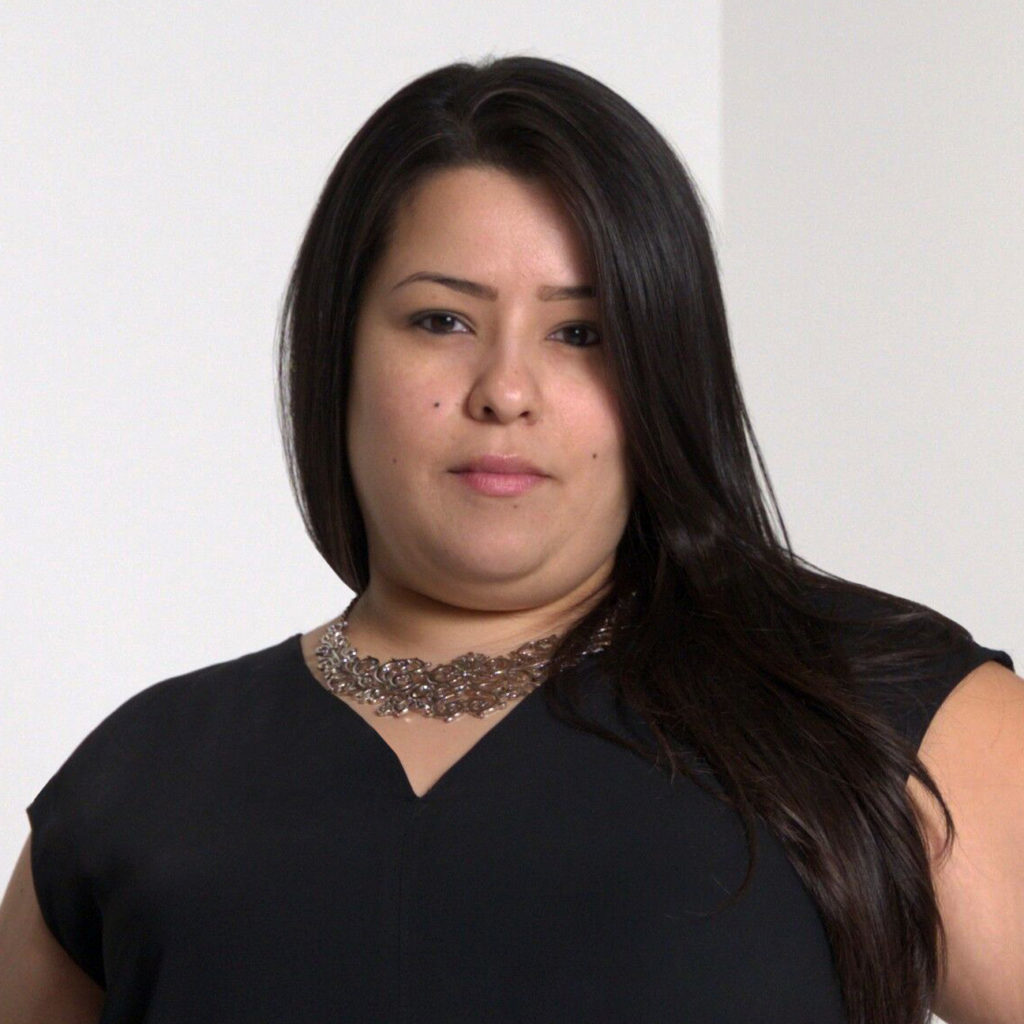 Erika Hirugami, MAAB, is the founder and CEO of CuratorLove and a Getty and Kress Foundation Fellow. As a doctoral candidate at UCLA, Hirugami challenges the convergence of transnational aesthetics with a special focus on critical race theory through the undocumented experience. She has curated at museums across Mexico and the U.S, as well as various galleries in Los Angeles.
VICTOR GONZALEZ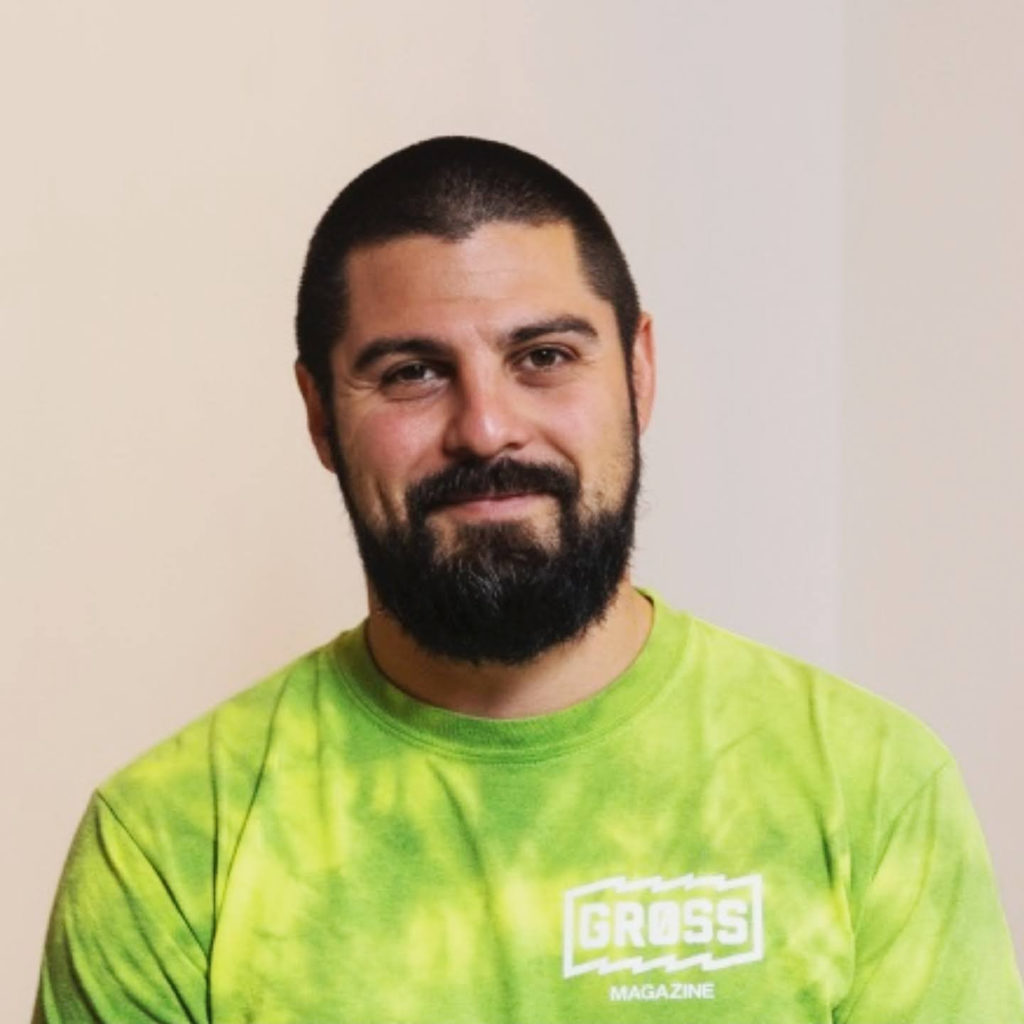 Victor Gonzalez is the founder of international contemporary art magazine GRØSS and community art program RELISH, bridging the gap between design-forward art publications. Gonzalez, a first generation Mexican-American, has nurtured troves of emerging and mid-career artists through his publishing platforms, community outreach, and GCS Agency.
TATIANA REINOZA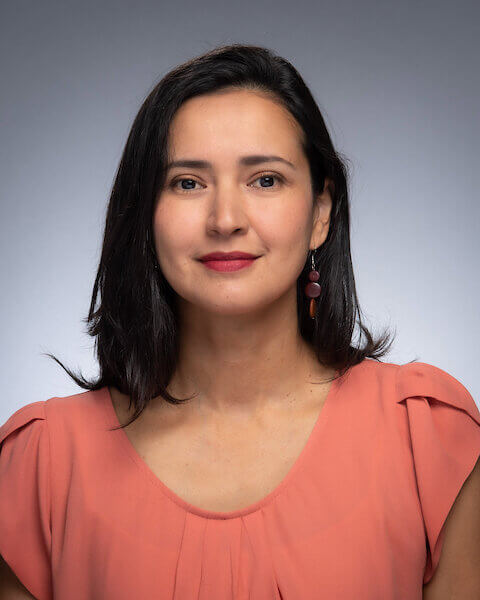 Tatiana Reinoza is an Assistant Professor of Art History at the University of Notre Dame. As an art historian, her research and writing focus on contemporary Latinx art.
EVA CHIMENTO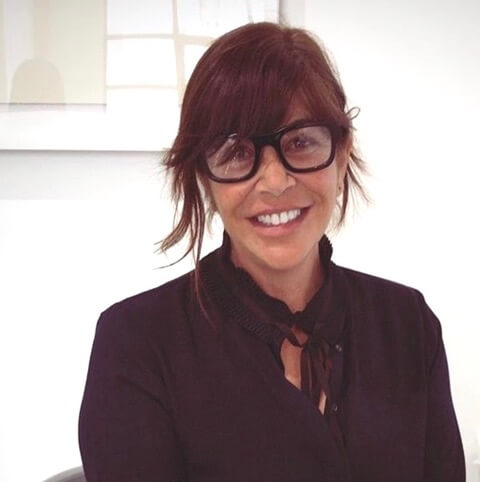 Eva Chimento is the owner and director of Chimento Contemporary. The gallery, located in West Adams, focuses on emerging, mid-career, and established Los Angeles-based artists, with international artists mixed in. Eva has worked in the LA art world for 24 years.
PAULI OCHI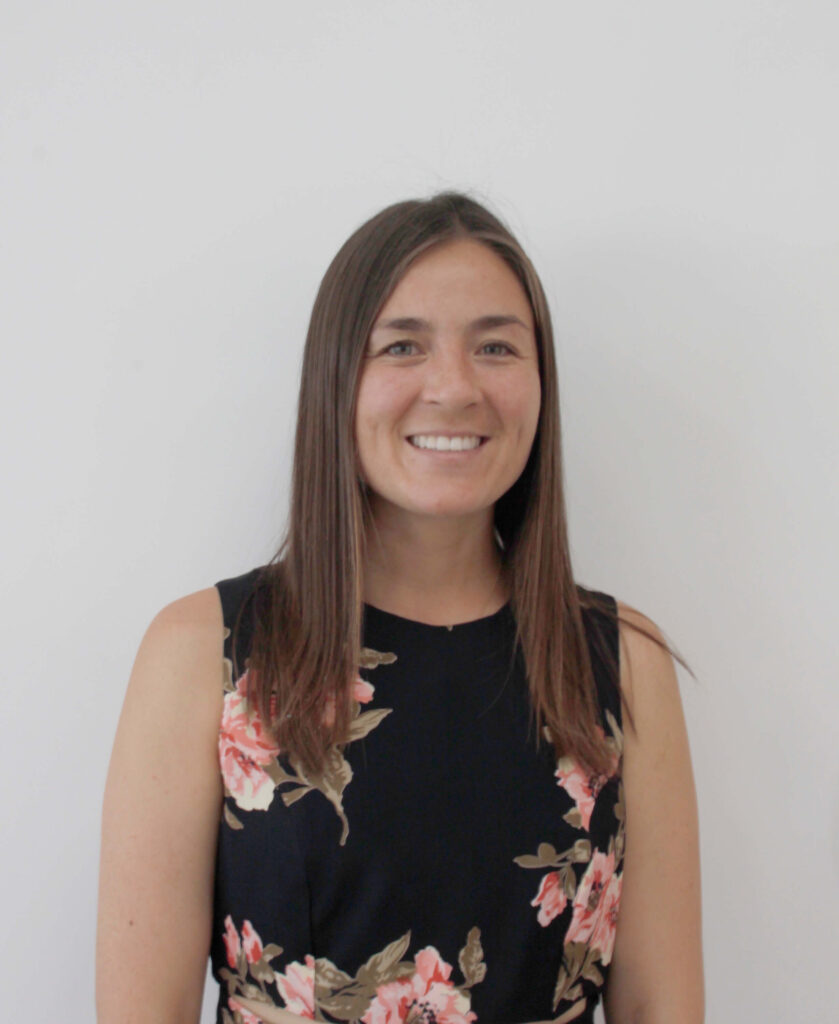 Pauli Ochi runs Ochi Projects and Ochi Gallery, contemporary art spaces in Los Angeles, California and Sun Valley, Idaho. Ochi is committed to working closely with emerging and mid-career artists offering programming that strives to engage audiences and foster dialogue around contemporary art.
KELLY NYLAND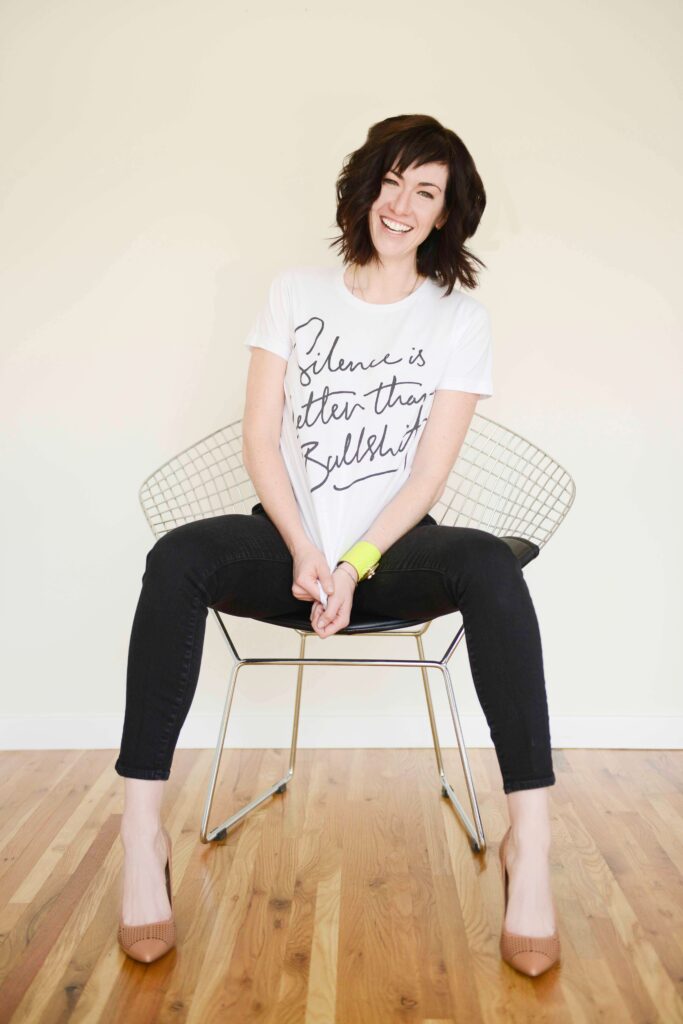 Kelly Nyland is a pioneer leader who has introduced emerging tech products to mass market through play. She has launched leading consumer brands in drone, robot, music, and wearable tech categories. Her executive roles span international marketing, sales and experience design.
In her role at Snap Inc (the parent company of Snapchat), Kelly was responsible for the global marketing and sales launch of Snap's newest consumer product brand, Spectacles. This release championed a playful advertising campaign and temporary pop-up kiosks which garnered international curiosity and was recently awarded 6 Cannes Lions awards at this year's Cannes Festival.
Currently, Kelly is the CEO & Founder of a new LA-based company, set to launch early 2018.
ANDRÉ SARAIVA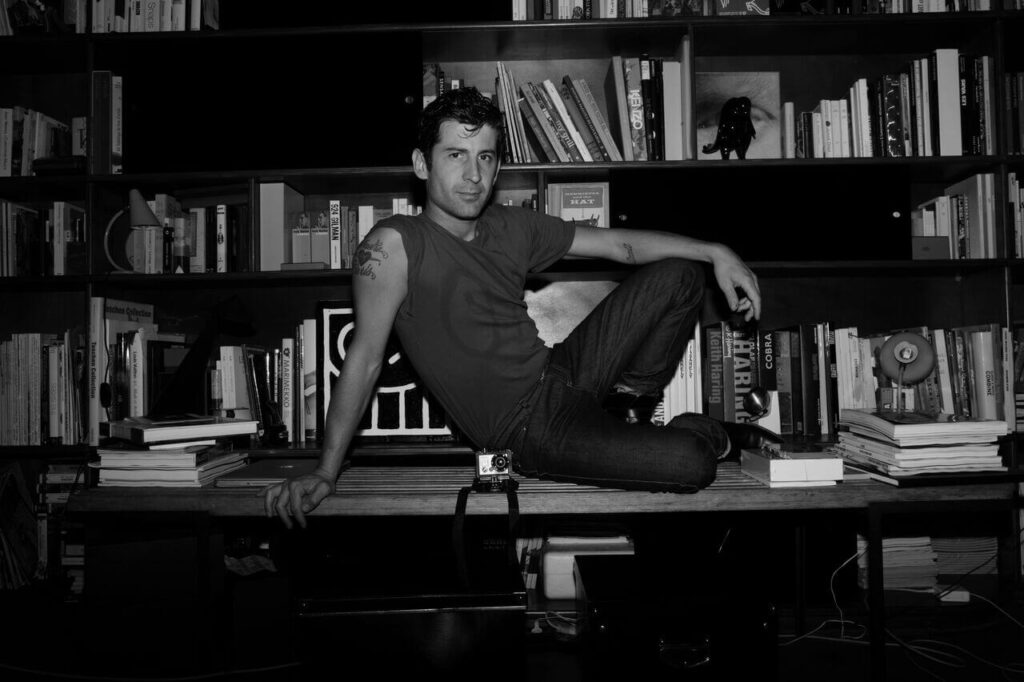 Graffiti was the first way André Saraiva made his mark on the world. He was born in Sweden and grew up on the outskirts of Paris, tagging his name on the neighborhood's walls as an urgent declaration of his existence. His works have been shown in museums and contemporary art galleries around the world, with a monumental wall of tiles installed in Lisbon in 2016. Now an established hotelier, restaurateur, and nightlife pioneer, Saraiva has never put away his spray can. In fact, he sees every one of his many ventures as part of the same irreverent lifelong art project. One that he always approaches with a wink—just like his iconic graffitied alter-ego, Mr. A.
MEG CRANSTON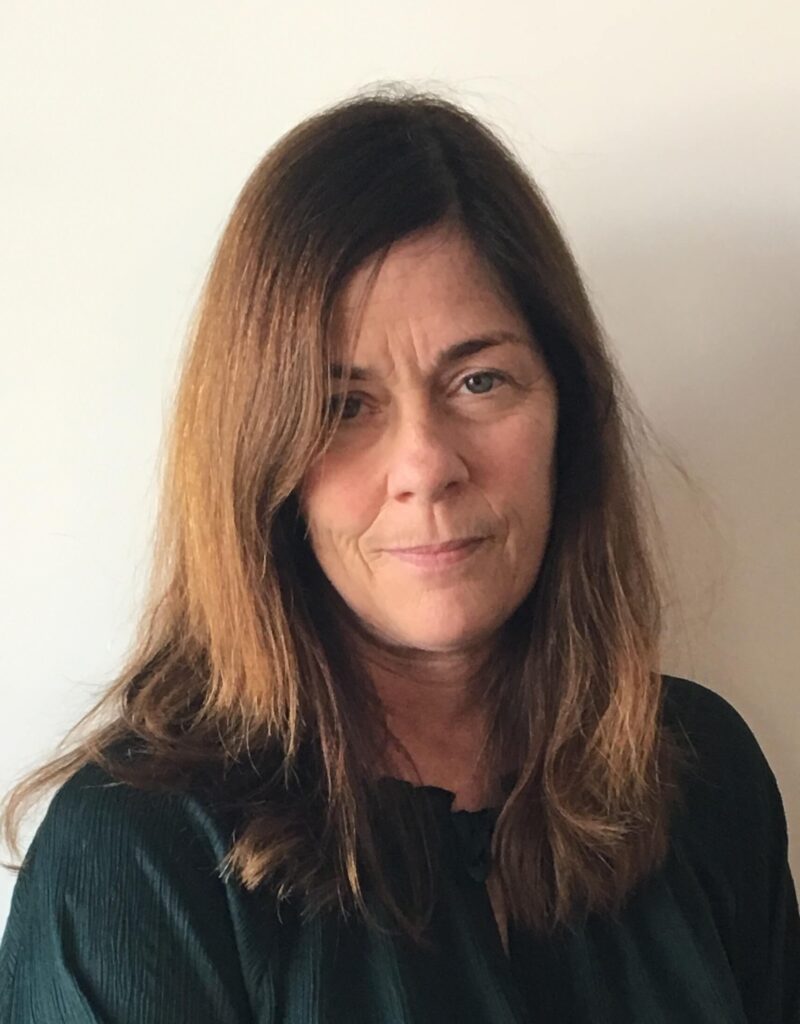 Meg Cranston's work in sculpture, performance and video along with numerous public and artist curatorial projects has been shown internationally.
Her recent work has been shown at the Nuer Aachen Kunstverein in Aachen, Germany, The Getty Museum of Art, the Museum of Contemporary Art, and The Hammer Museum in Los Angeles, Museum Abteiberg in Mochengladbach, The Carnegie Museum in Pittsburgh, K21 Museum in Dusseldorf, and LAX ART and the ICA in London.
She is the author of many articles and has edited several books including More than You Wanted To Know About John Baldessari, a two-volume collection of the artist's complete writing.
Cranston has curated numerous exhibitions including 100 Artists See God (catalog) and This Brush for Hire at ICA LA. She also wrote and produced a film by the same name. Cranston is the chair of the Fine Arts program at Otis College of Art and Design.
DANIELLE KRYSA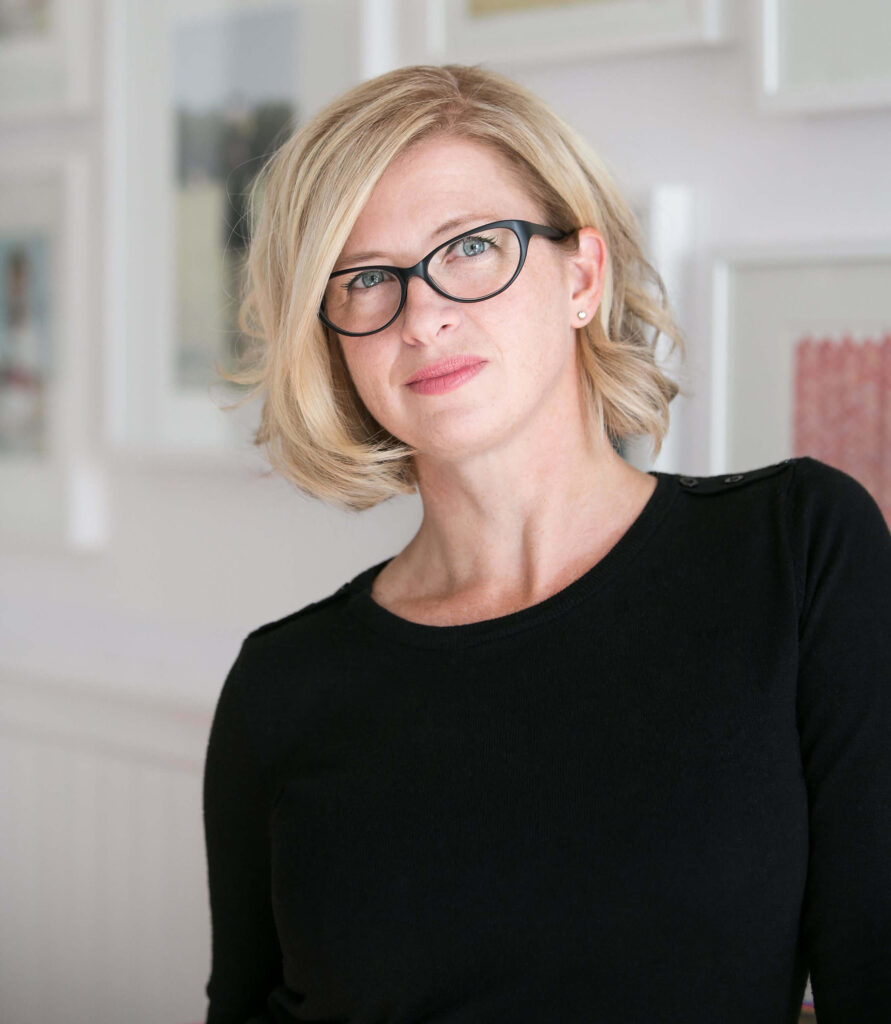 Danielle Krysa has a BFA in Visual Arts, and a post-grad in graphic design. She is the writer/curator behind the contemporary art site, The Jealous Curator (est. 2009), and has curated art shows from Washington DC to Los Angeles, San Francisco to Toronto.
Danielle creates her own artwork as well – mixed media collages which combine found images, paint, and as much humor as she can pack into each title.
When she's not in the studio, Danielle is writing books: "Creative Block," "Collage," and "Your Inner Critic Is A Big Jerk" were the first three, and her fourth book, "A Big Important Art Book – Now with Women," will be released in October of 2018.
Danielle has also had the great pleasure of speaking at TEDx, PIXAR, Creative Mornings, CreativeLive, and was interviewed for several video segments on oprah.com.
JENNIFER LIEU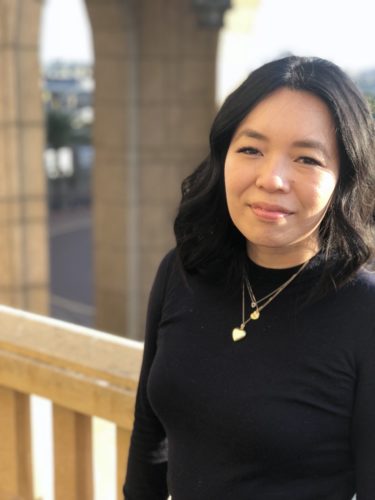 Jennifer Lieu is a Los Angeles-based consultant working in the fields of arts and culture and urban planning. She connects artists with the resources they need to support their creative practice.
Ms. Lieu has an educational and professional background in art, art history, urban planning an economic development. Her involvement in each of these fields has put her in touch with an extensive network of prominent established, mid-career and emerging contemporary artists, and professionals at a variety of cultural organizations in Los Angeles ranging from established museums to artist-run project spaces and civic institutions. Working together with this diverse group of arts and government professionals, she strives to provide more economic opportunities for studio artists and creative class workers in Los Angeles.
Additionally, Ms. Lieu has experience in project management, strategic planning, market and transportation research and skill building consultation. She previously worked at the Los Angeles County Arts Commission as a Civic Art Project Manager and currently works at the Los Angeles County Metropolitan Transportation Authority as a Senior Art Program Specialist. Her research has been published in Planning Los Angeles and the Transportation Research Board's National Cooperative Freight Research Program Report 23: Synthesis of Freight Research in Urban Transportation Planning.
SHAMIM MOMIN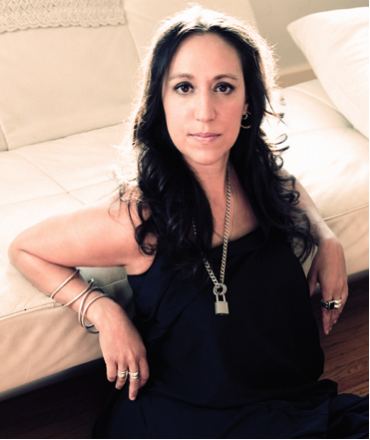 Shamim Momin is the Senior Curator at Henry Art Gallery. Previously she was Director and Curator of LAND (Los Angeles Nomadic Division), a nonprofit public art organization committed to curating site- and situation-specific contemporary art projects, in Los Angeles and beyond, which she co-founded in 2009.
At LAND, some exhibitions of note include Jose Davila: Sense of Place(2017- 2018), a city-wide sculptural exhibition initiated as part of Pacific Standard Time LA/LA; and The Manifest Destiny Billboard Project (2013- 2015), a series of artist-produced billboards and activations that unfolded along Interstate 10 Freeway from Florida to California.
She also served at the Whitney Museum of American Art for more than ten years, co-curating the 2004 and 2008 Whitney Biennials and overseeing the Contemporary Projects Series.
Shamim has an extensive publications history and has lectured regularly in the US and abroad. She is a recipient of ArtTable's New Leadership Award and the Smithsonian Foundation Ingenuity Award.
LAURI FIRSTENBERG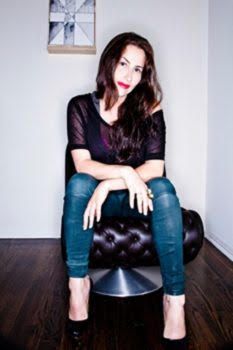 Lauri Firstenberg is the artistic director of there-there, a new production company and art gallery in Hollywood.  She was the founder and Executive Director and Chief Curator of LAXART, which she founded in 2005 while receiving her Ph.D. in the history of art and architecture at Harvard University. Before that, she was the assistant director and curator of the Mak Center at the Schindler House, West Hollywood, and an adjunct curator at Artists Space, New York. Firstenberg was an associate curator for Okwui Enwezor's 2001 exhibition Short Century: Independence and Liberation Movements in Africa 1945–2001, which originated at the Museum Villa Stuck, Munich, and the Haus der Kulturen der Welt, Berlin; MCA, Chicago and MoMA PS1, and she was a curatorial assistant for Documenta 11 in Kassel, Germany (2002). She has produced exhibitions internationally with artists such as Mark Bradford, Mary Weatherford, Doug Aitken, Meg Cranston, Alex Israel, Wade Guyton, Kelley Walker, Seth Price,  Walead Beshty, Thomas Lawson, William Leavitt, Nicole Miller, Daniel Joseph Martinez, Piero Golia, Jedediah Caesar, Ruben Ochoa, to name a few. Firstenberg codirected the Pacific Standard Time Performance and Public Art Festival with Glenn Phillips and the Getty and cocurated the first LA Biennial organized by the Hammer Museum in collaboration with LA><ART. She also curated the 2008 California Biennial at the Orange County Museum of Art and curated projects at ArtPace, San Antonio and Participant Inc, New York. She has taught in the Public Art Studies program at U.S.C. and at SciARC. She was the curatorial consultant for VIA Art Fund, the Careyes Art Foundation, DISTINCT and After & Again.
MAX PRESNEILL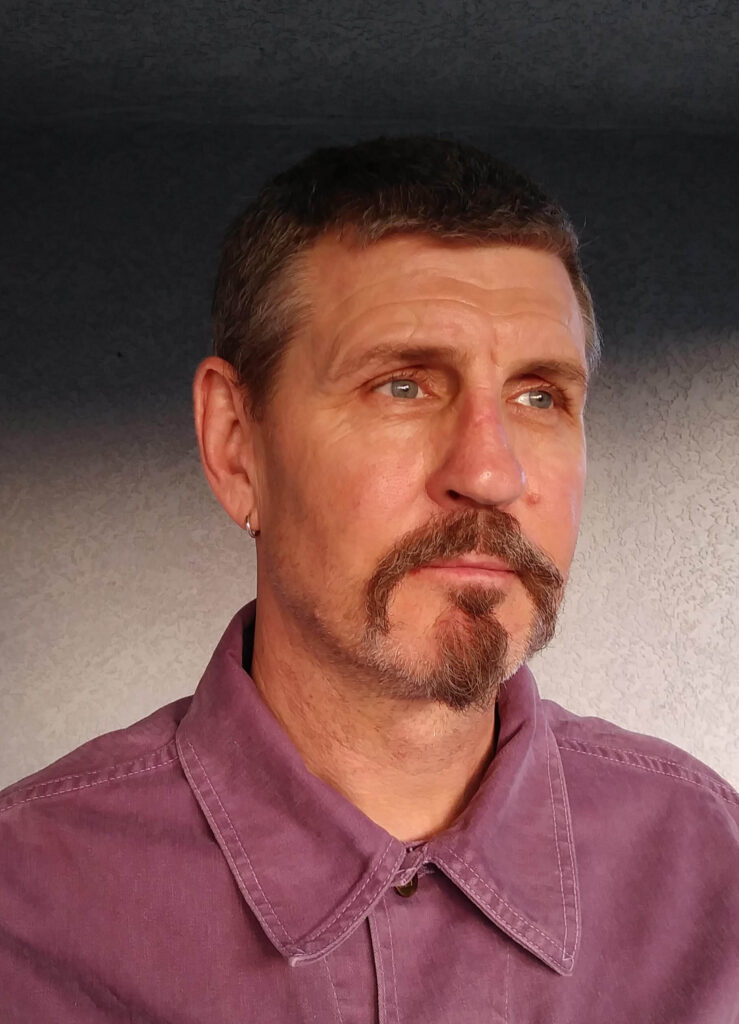 Max Presneill is an artist and curator based in Los Angeles. An abstract painter, he has shown globally, with works that explore sub-cultural iconography, masculine identity, and memento mori.
He is currently the director and head curator of the Torrance Art Museum, with particular curatorial interests in artist-led projects, emerging art, new models for curatorial methodologies, and an international scope for partnerships, exchanges and building artistic communities.
He is the founder of Durden and Ray (2009-present), an artists' collaborative group and gallery in Los Angeles, as well as founder and curatorial director of ARTRA Curatorial, an independent, voluntary, curatorial projects management team which organizes international exhibition exchanges.
Previously he was the founder and director of the alternative space, Raid Projects, an influential gallery which had an international Artist-In-Residency program (1998-2008).
CLAIRE EVANS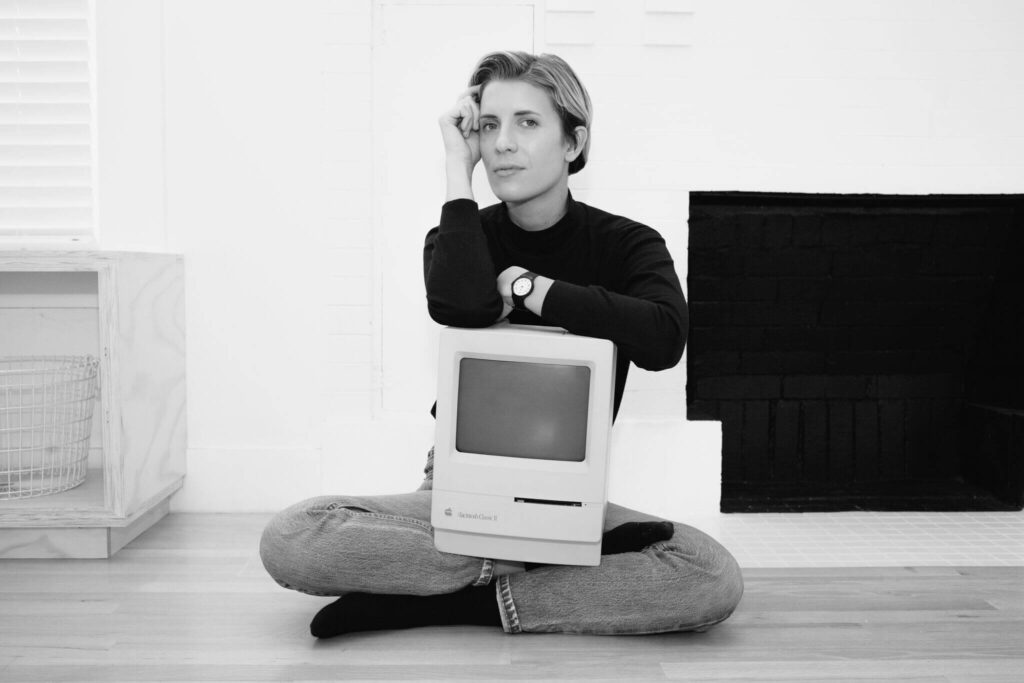 Claire L. Evans is a writer and artist working in Los Angeles. Her day job is as the singer and coauthor of the conceptual pop group YACHT. She is the co-founder of 5 Every Day, a popular Los Angeles events app, and the founding editor of Terraform, VICE's science-fiction vertical. She is an advisor to design students at Art Center College of Design and a member of the cyberfeminist collective Deep Lab. Her first book, Broad Band: The Untold Story of the Women who Made the Internet, will be published by Penguin Random House in March 2018.
JESS HANNAH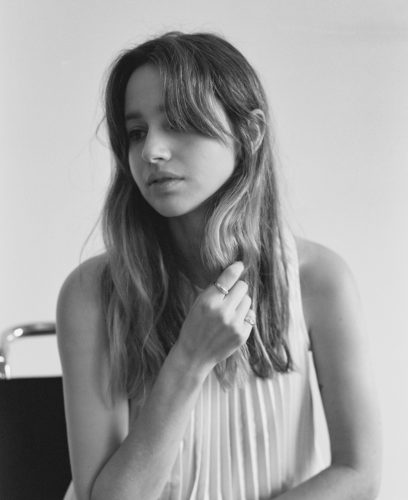 Jess Hannah discovered her love for jewelry after inheriting a few of her grandmother's vintage pieces. Elegant and exceptionally crafted, they held the charm of a different era, becoming pieces of constant inspiration.
Today her pieces focus on craft and timelessness, with collections that take subtle cues from art, architecture and geography. It is jewelry for living in and living with; heirlooms for the modern era.
Jess Hannah's studio is based in Downtown Los Angeles. All jewelry is handmade to order, pieces are made from solid 14k gold, and all stones are ethically sourced and conflict-free.
GLENN LAWSON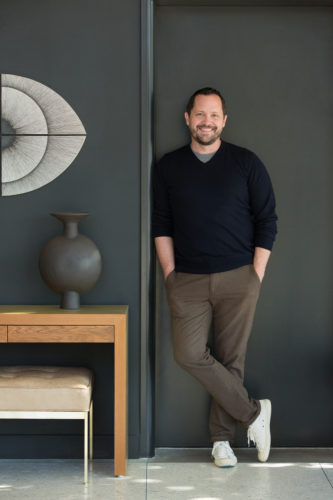 Glenn Lawson co-founded the Lawson-Fenning company in 1997 while attending the Art Center College of Design in Pasadena, CA where he emerged from the environmental design program with a concentration in furniture design.
Lawson-Fenning opened their original store, rm. 107, in Pasadena to showcase an eclectic mix of vintage modernist furniture and emerging contemporary west coast designers. In 2000, they opened their namesake showroom in the heart of Beverly Boulevard's design district. A popular destination for designers and architects, the showroom showcases seasonal collections alongside high-end pieces from around the world.
BRYAN KIRKWOOD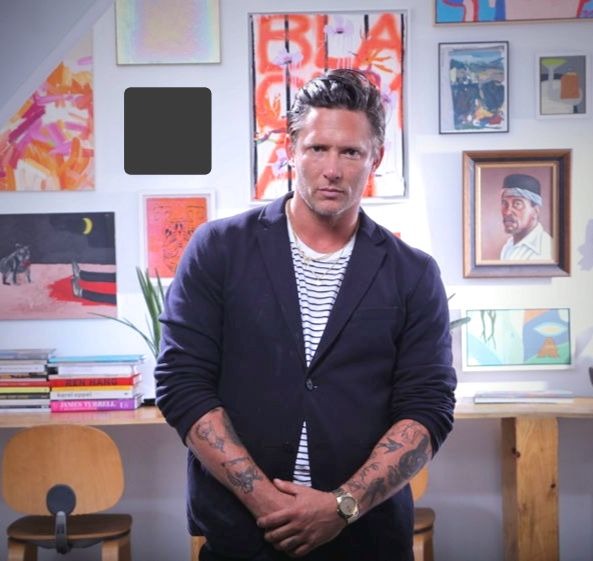 Bryan Kirkwood is the founder and CEO of ArtMovement LA.  His professional life in the art world began in 2006 as a preparator at Ace Gallery in Beverly Hills where he led installations of top contemporary artists including Dennis Hopper, Robert Wilson, Mary Corse, DeWain Valentine, and Robert Erwin.
Driven by his passion for the visual arts, Bryan's energy and skill led him to become Head Preparator at Roberts & Tilton and later to Blum & Poe. Bryan has led installations of historic exhibitions at The Hammer Museum including 'Now Dig This!,' 'Take It or Leave It,' and 'Jim Hodges.' He has also worked with ProPack and LA Packing, gaining experience in the shipping and logistics side of the business. Over the years, Bryan began freelancing for collectors, galleries, museums, and designers. In 2013, one of his top clients, Mr. Chow, recognized the potential of Bryan's abilities and recommended he start his own company.
By 2014, Bryan officially founded what is now ArtMovement LA, a full-service art curation, installation, and collections services company driven by a passion for uniting the most important and ambitious collectors of contemporary art with both established and emerging artists as well as leading galleries.
SOURIS HONG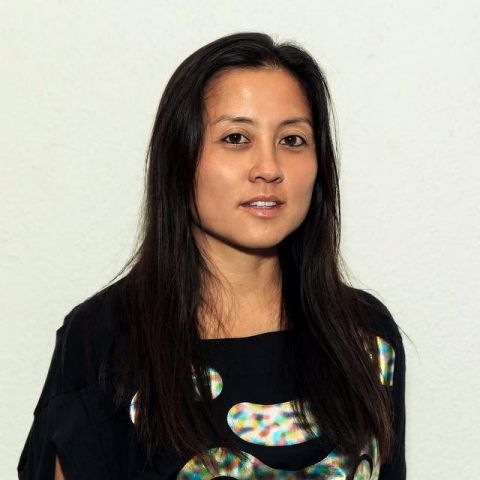 Souris Hong is the co-founder of Creative Cabal, a visual artist advisory collective; a New York Times bestselling author; and idea-enabler who interprets gernational consumer choices for agencies and Fortune 500 companies.
A. MORET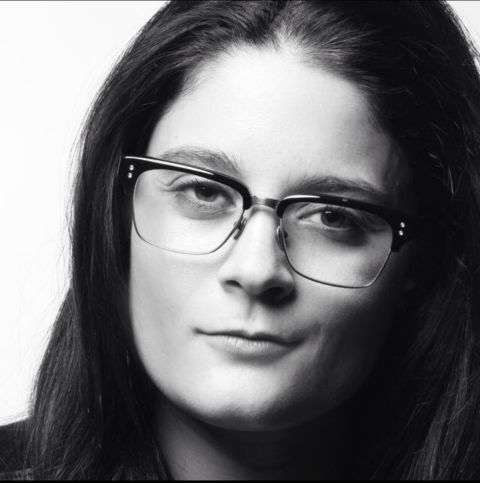 A. Moret is the founder and editor-in-chief of Installation Magazine, the first all digital contemporary art publication, where she's featured over 1,000 artists and counting.