Your art adventure awaits.
See what we've got in store for you this October 5-8.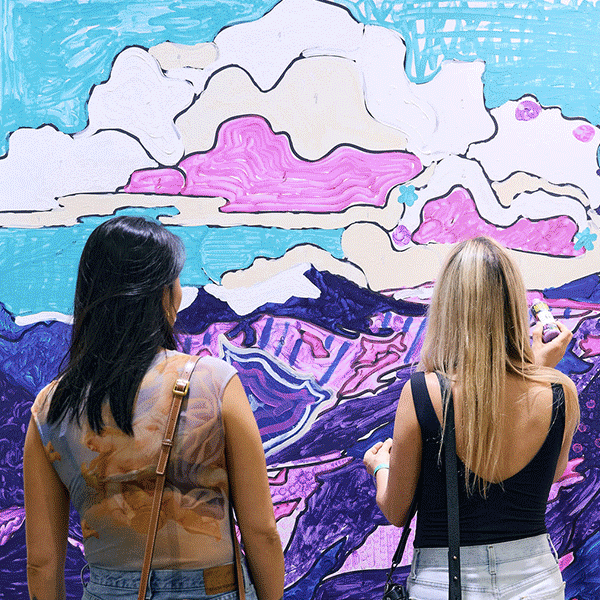 Plan Your Visit
Here you'll find all the information you need to help plan your day (or days!) at The Other Art Fair Dallas. We're known for our immersive art experience, and we can't wait for you to experience just that this October 5 – 8 — from interactive artwork, exciting hands-on workshops, live performance, refreshing cocktails—there's something for everyone!
Meet Our Artists
Who's on your list? Meet 130 game-changing artists and shop their works.
Browse original and limited edition artworks by independent artists, hand picked by a selection committee of art world experts.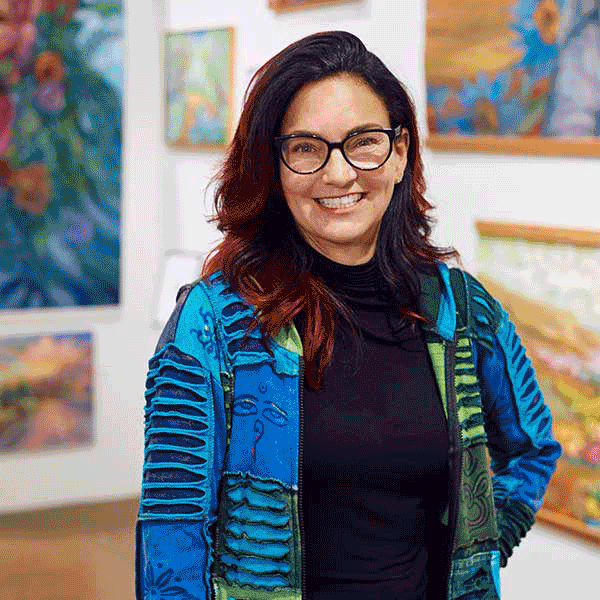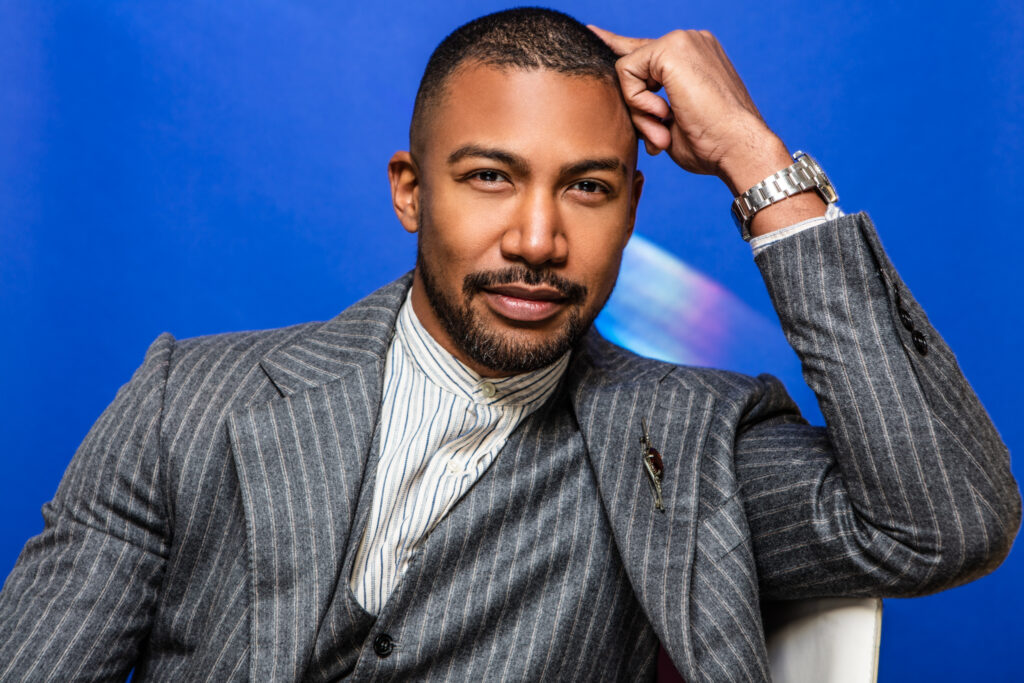 Pop-Up Portrait Studio by Charles Michael Davis
Portraits of the Wild at Heart. Step inside and unleash your wild side.
Guest Artist Charles Michael Davis crafts scenes and captures portraits inspired by his black & white photography series, "Park Menagerie." You'll have the exclusive opportunity to have your own "Wild at Heart" portraits—one static unmasked and one masked action shot—directed and shot by Charles Michael Davis.
Each portrait sitting comes with two digital files to keep. Limited sessions are available, book yours here.
AN EXPERIENCE UNLIKE ANY OTHER
Interactive art experiences for you to discover and immerse yourself in.
Explore unforgettable art installations and collections throughout the Fair.
Interactive Experience: The Karmacy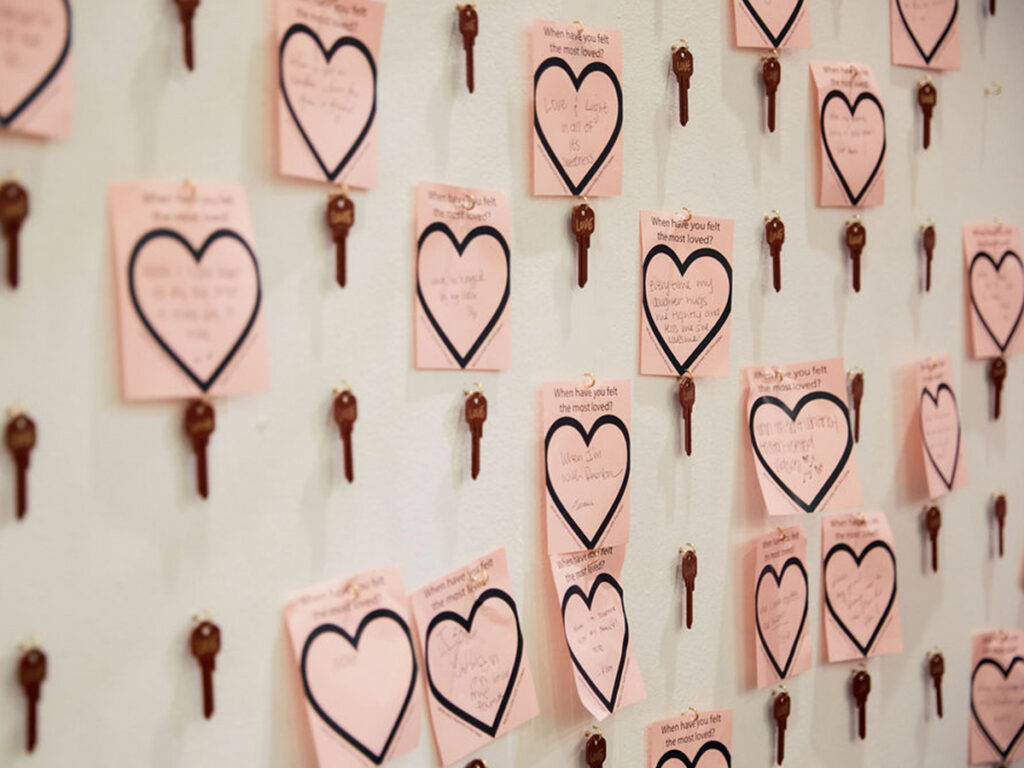 A play on the 'take what you need' bulletin, the Karmacy invites you to choose a bottle that contains what you need the most, and allow the well-wishes of a karmacist to work its magic. Replace the karmacist's note with your own note of encouragement for the next person in need of a pick-me-up, and place the bottle back on the shelf.
Interactive: Neon Fortune Teller by Dani Bonnet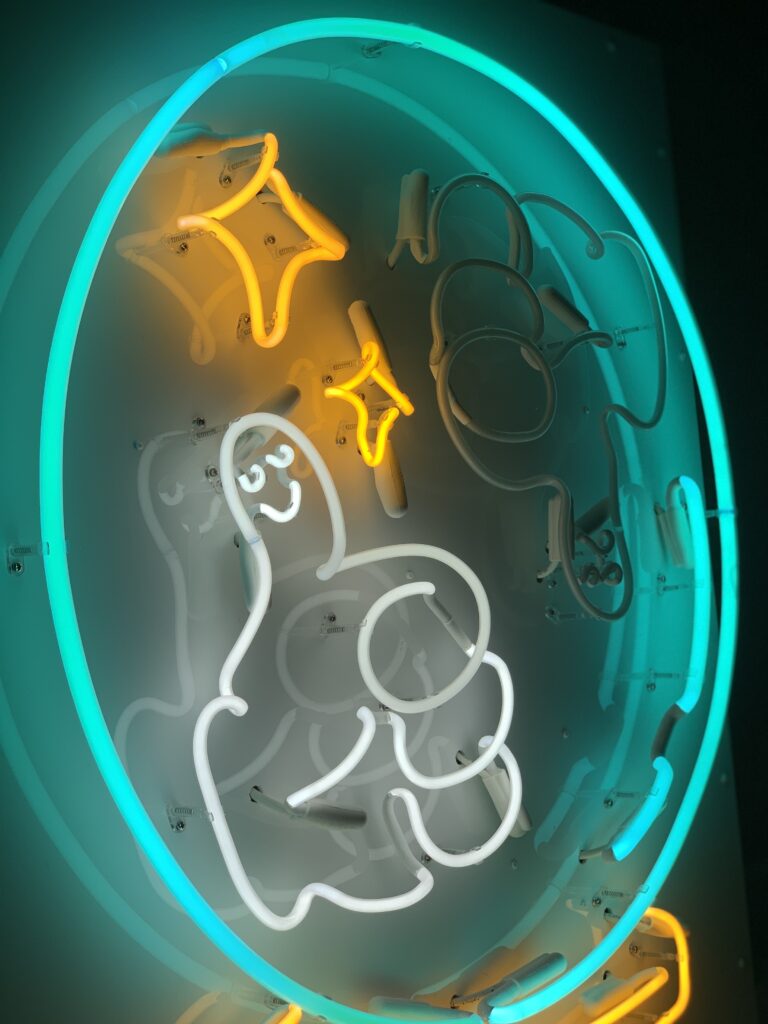 Do you have a question you are dying to know the answer to?
Then the neon fortune teller is for you. Push the big red button and wait 15 seconds and the neon fortune teller gives you your answer🔮
Come by Dani Bonnet's fortune teller (@dani_bonnet) and get the answers you need to know.
Durational Performance: I CAN'T HAVE ANYONE SEE ME LIKE THIS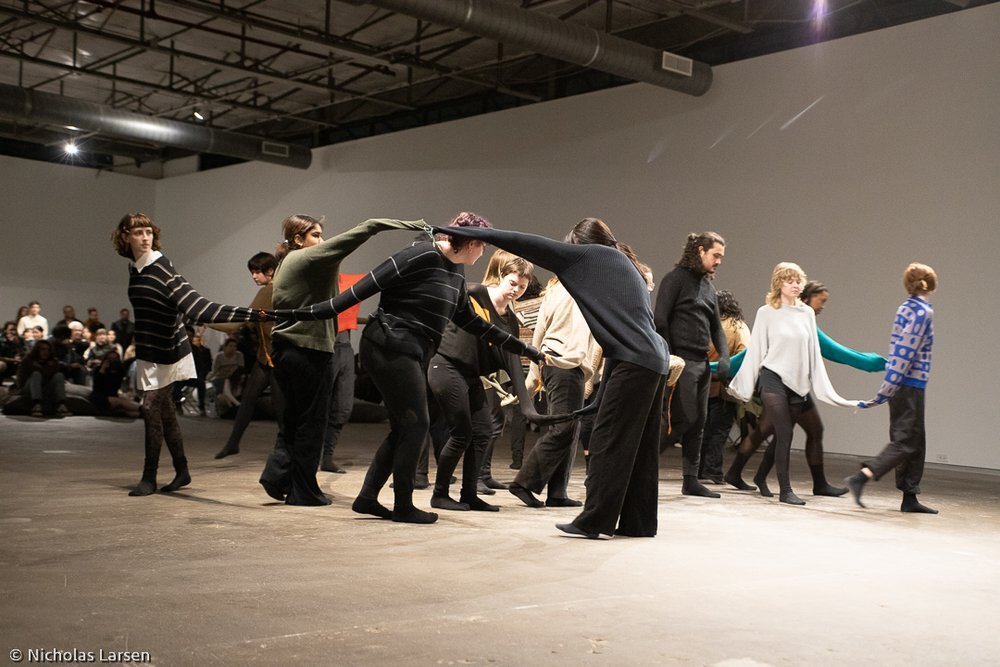 A durational performance by Ryan Semegran, Joseph Sioui, and Ian Votaw. Happening Thursday 6pm-until artists can no longer physically perform
On Opening Night, Ryan Semegran moves about the Fair with cinder blocks tied to their wrists and ankles by decorative ribbons and lace. Joseph Sioui and Ian Votaw, also bound to cinder blocks, accompany them with a jazz arrangement of a Wendat ancestral chant, Wenoyane' Yanino. Sioui plays drums and an assortment of flutes and chimes, while Votaw plays bass. The performance continues until they can no longer move from exhaustion.
This work of performance explores what it feels like, as a minority, to experience discrimination in any form, and the external limitations placed on the expression of these feelings outwardly. The artists tap into the constraints minority communities feel in expressing their emotions and the pressures they feel to 'keep going' despite the pain they feel. Their expression of emotion carries with it the societal reproach for being "messy," "emotional," "angry," or "violent."
The ribbons and lace tying the cinder blocks to Semegran are beautiful, intricate, and delicate—can they withstand the weight?
New on the Scene
Art should never be elite.
The New Futures program is part of our continued mission to break down traditional barriers of the contemporary art world by giving prizing to talented, often underrepresented, emerging artists. Each recipient is given free exhibition space at The Other Art Fair along with access to networks and opportunities designed to jump-start their careers.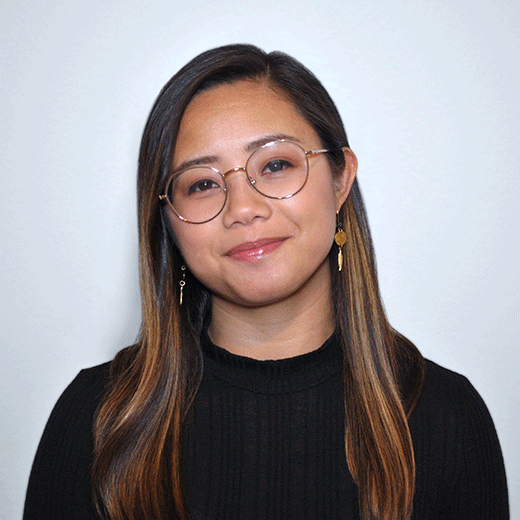 Anna Mikhaela Reyes
Anna's romantic drawings allow something beautiful to bloom even in the darkest corners of one's being. Her drawings tenderly intertwine personal vulnerabilities and interpersonal connection. She explores this blend of romance and melancholy through botany and the human figure. A bittersweet beauty really.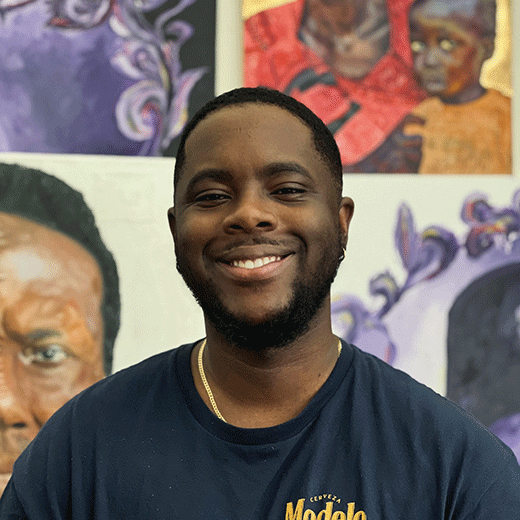 Mandla Senzanje
Mandla is rewriting history, one artwork at a time. His oil portraits confront the pervasive impact of colonization and neocolonialism left across Africa. By acknowledging this troubled past, his works encourage you to become empowered and take back the power that is rightfully yours.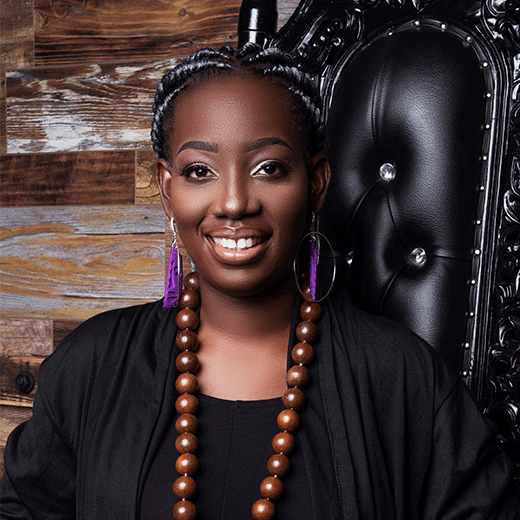 Atinuke Osibogun-Adeleke
Atinuke's artistic practice centers on her personal history, connection and identity. She's an interdisciplinary artist and designer who has lived on three continents. She incorporates how these experiences have reshaped her world time and time again. Her works are rooted in the traditional culture and practices of Nigeria, Western woodworking techniques and modern art processes.
---
FGIII Fine Art Productions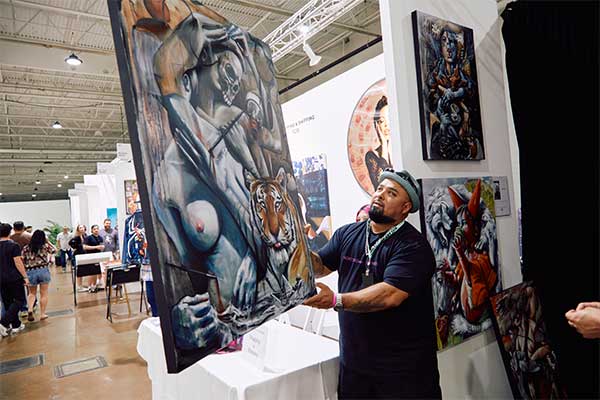 FGIII Fine Art Productions will be on-site all Fair long wrapping your new found obsessions free of charge for safe transport. Need to ship? FGIII can provide a custom quote for you.
More Surprises Inside
There's so much more in-store. Experience performances, installations, and other mysteries unlike anything you've seen before.