WELCOME TO THE FAIR!
HERE IS YOUR GUIDE
You'll find all the information you need to help plan your day (or days!) at the Fair. We're known for our immersive art experience, and we can't wait for you to experience just that (Sept 30 – Oct 3) From exclusive print drops, awe-inspiring murals and interactive sculptures to live DJ sets, free bespoke illustrations to take home and some of the freshest street food crews in town —you're in for a treat this weekend!
Start Exploring The Fair Map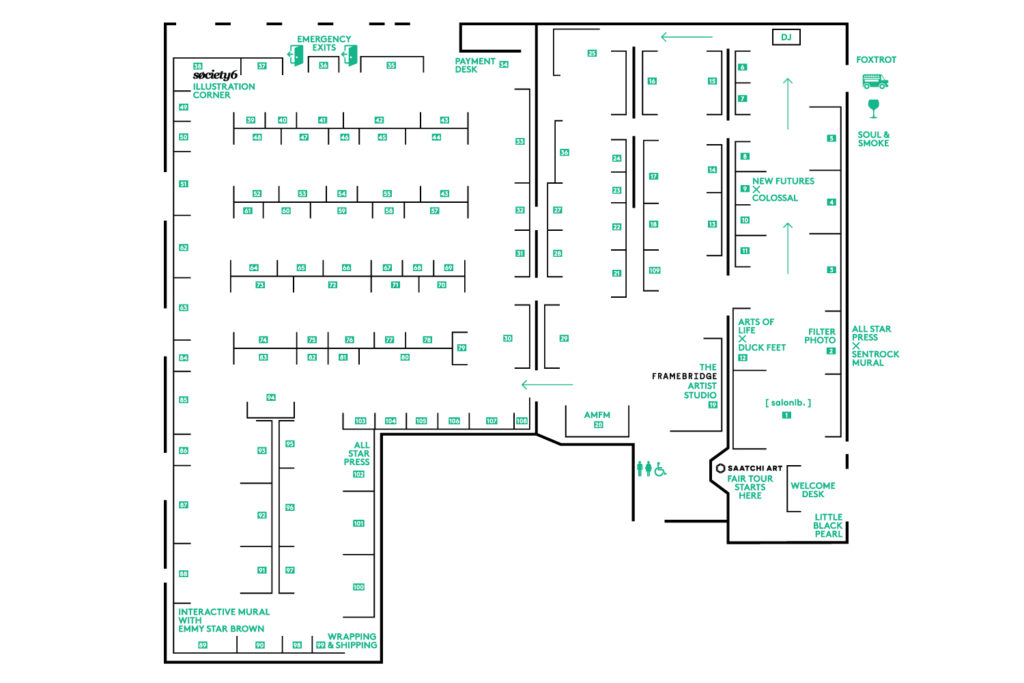 Browse Our 120 Featured Artists
Each artist has their own booth number listed in the dropdown lists below. These numbers correspond to the fair map and their location at the Fair.
Fair Program
COMMUNITY PARTNER
AMFM
AMFM is an art(ist) brand that works with emerging artists across disciplines to highlight their work through web content, exhibitions, activations, pop-ups and partnerships. Their booth features the work of local Chicago based artists; Bimbola Akinbola, Chris Saint Martin, Erol Scott Harris, Joe Kraft, Rebecca Baruc, Tyshaun Zollicoffer and Zakkiyyah Najeebah.
The space will also feature a spin on their signature pink tape wall, with a special wall of 45 records designed by artist and printmaker, Dud Lawson. Stop and take a photo with the records as your backdrop or purchase and take home your very own mystery record and custom AMFM pink 45 adapter!
OFFICIAL FRAMING PARTNER
THE FRAMEBRIDGE ARTIST STUDIO
Make it last with Framebridge
Framebridge is the easiest way to custom frame everything you love—from the art and mementos in your closet to the photos on your phone. We handcraft every frame at our factory in Kentucky using premium materials and ship right to your door (for free). With quality craftsmanship and transparent pricing, Framebridge is the easiest, best way to make your favorite memories last.
Stop by The Framebridge Artist Studio for an exclusive discount on custom framing for your favorite things at framebridge.com and at a Framebridge store near you. Plus, meet local Chicago artist Todd Irwin who will be producing original prints on-site for every visitor!
SPECIAL EXHIBITION
ARTS OF LIFE x DUCK FEET
Arts of Life have been creating an equal, person-centric, artistic community in Chicago since 2010.
This September Arts of Lifes' Ricardo Partida brings his curatorial debut to The Other Art Fair for the 2nd iteration of Duck Feet ​​a group exhibition of artists across the Chicagoland area and the hybridities that bring their work together, featuring 20 artists currently living and working in Chicago.
SPECIAL EXHIBITION
FILTER PHOTO PRESENTS…
Filter Photo presents a selection of three Chicago and Milwaukee based photographic artists at this Septembers The Other Art Fair Chicago
These photographers embrace color, complexity of form, and physicality through photography, among them, Lois Bielefeld, Stephanie Taiber and Jonathan Castillo.
EXCLUSIVE PRINT DROP
ALL STAR PRESS
All Star Press is an all-in-one Chicago art gallery, retail space and print studio based out of the Logan Square neighborhood.
Their live screen printing studio at the Fair will give an inside look at the messy, chaotic process of printmaking, contrasted with the beautiful, error free final prints that the process makes possible.
Plus, they will present three must-have Chicago based artists, who have created brand new paintings that have been deconstructed and turned into a series of totally unique monoprints exclusively for the Fair.
IMMERSIVE INSTALLATION
[ salonlb. ]
[ salonlb. ] welcomes you to The Other Art Fair with the presentation of two material-based artists, Lisa Marie Barber and Dana Lynn Harper, who invite you to lose yourself in the unknowing, allowing anxiety to be distracted by an eagerness to discover.
Explore the unexpected capabilities of material and evidence of "the hand" (the maker), through playful patterns, dancing tinsel, and assemblages encompassing imagined, decorative conceptions of home and garden, peacefulness, and celebration – unbiased and approachable, relatable through beauty, regardless of background, age, or heritage.
salonlb.com IG: @salonlb._ #enterthesalon
INTERACTIVE MURAL
EMMY STAR BROWN
Chicago-based painter and muralist, Emmy Star Brown, creates pieces with the natural world in mind, channeling everything from the organic beauty of the natural world to the most stylized and dynamic of typefaces. The use of layering lines and interplaying ideas of negative space allows for dynamic and interesting results.
Emmy will create one of her wonderful murals exclusively for the The Other Art Fair, leaving the shapes and lines open and interactive for visitors to join in with the creativity process.
NEW FUTURES
PRESENTED BY COLOSSAL
As part of The Other Art Fair's continued mission to break down traditional barriers of the contemporary art world, New Futures is designed to launch the careers of talented emerging artists and curators by giving them the opportunity to showcase and sell their work to a global audience of collectors and art industry professionals.
New Futures Chicago, in partnership with Colossal, is excited to present three magnificent artists who will exhibit independently and one promising new curator, who will display the work of two artists at the Fair.
THE ILLUSTRATION CORNER
PRESENTED BY SOCIETY6
Walk away with a free, bespoke illustration from Society6's Illustration Corner!
Society6 has invited four of Chicago's most exciting illustrators to take residence at The Other Art Fair on each day at the Fair, creating free unique 60 second illustrations for our lucky visitors to take away on a first come, first serve basis.
Check out who's in the Corner!  
Thursday, September 30, 6-10pm
Saturday, October 2, 12-6pm
Friday, October 1, 5-9 pm
Sunday, October 3, 11-5 pm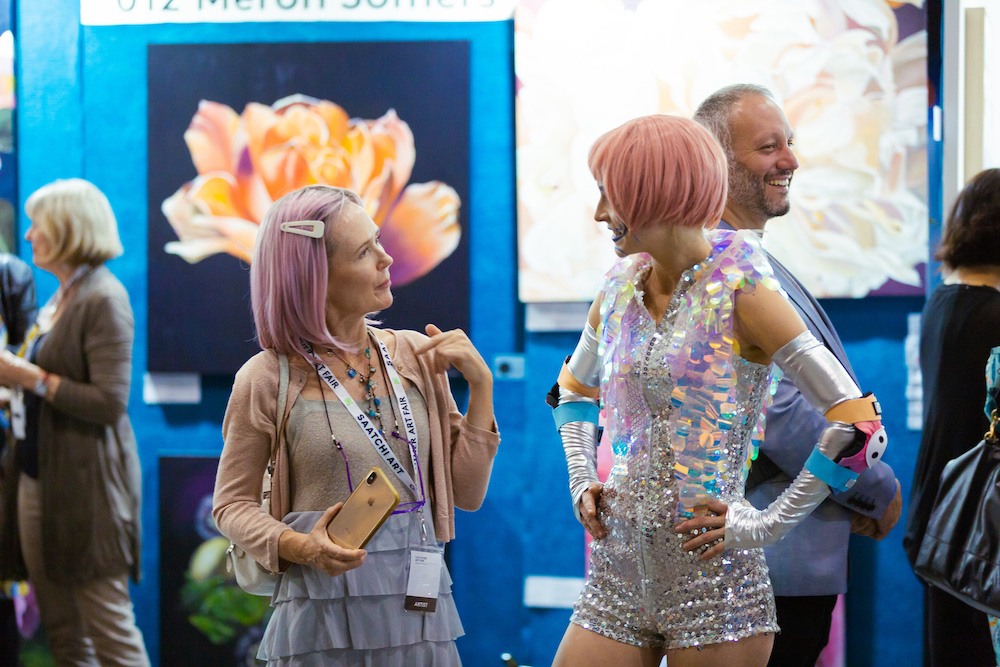 Experience all this and more at the Fall edition of The Other Art Fair Chicago.
LIVE MUSIC: DJ SETS
PRESENTED BY ARTS OF LIFE
Arts of Life present Ariel who will be presenting the sound track to The Other Art Fair Chicago for the Private View Thursday session from 6 – 10pm.
LIVE MUSIC: DJ SETS
PRESENTED BY AMFM
AMFM present DJ Fire Aux who will be the sound track to The Other Art Fair Chicago for the Friday Late session open until 10pm!
GREAT FOOD
SOUL & SMOKE
Soul & Smoke treats barbecue with the reverence it deserves. They are consumed with the details: the meat-to-bone ratio on their ribs, the creaminess of their mac and cheese, and the combination of spices in Chef Carter's signature sauce.
You can't visit the Fair without visiting their food truck and trying their slow roasted, smoked and braised meats. We'll be there!
Visit The Fair
Like what you see? Experience all this and more at our Fall Chicago edition. Tickets start from $15.
Visiting Information & FAQs
Find out more information on getting to the Fair, our Safer Fair Plan, or read our FAQs.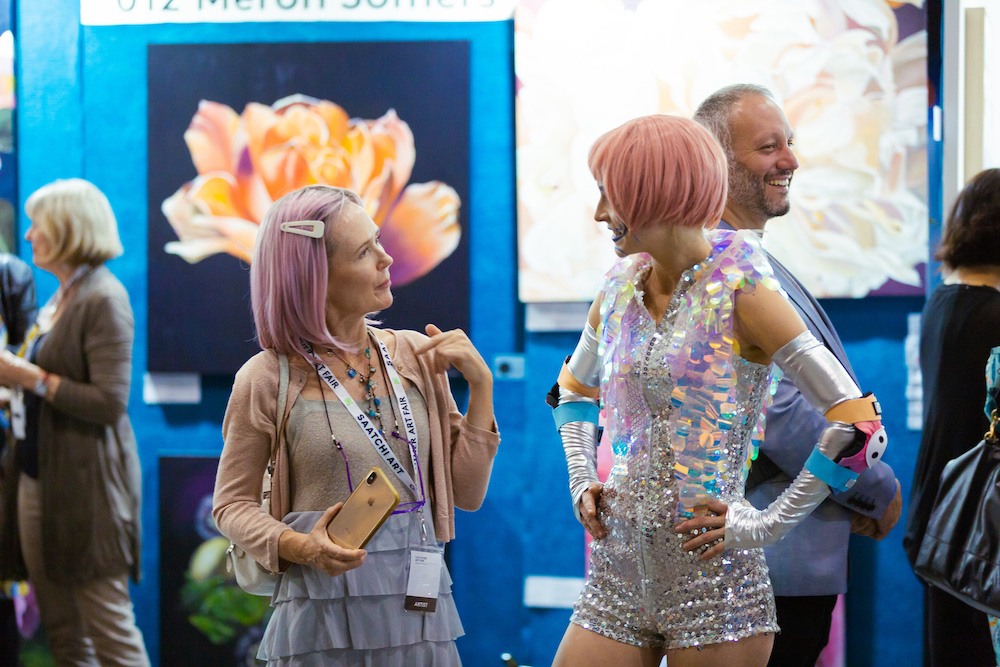 Experience all this and more at the Fall edition of The Other Art Fair Chicago.