Curious encounters ahead. See what we've got in store for you this May 18 – 21.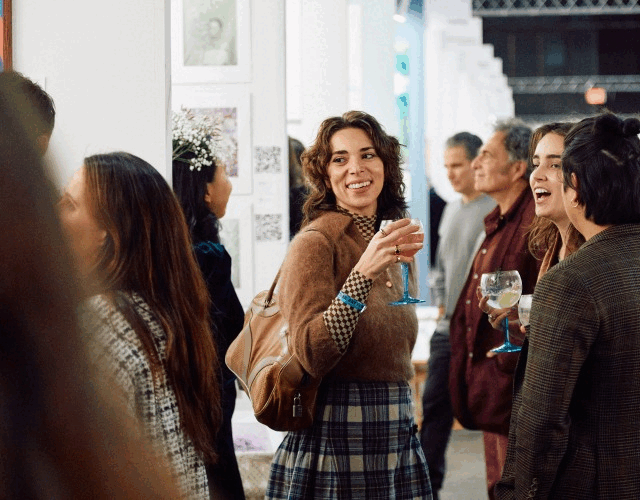 Plan Your Visit
Here you'll find all the information you need to help plan your day (or days!) at The Other Art Fair Brooklyn. We're known for our immersive art experience, and we can't wait for you to experience just that this May 18 – 21 —from interactive displays, murals, installations, live DJ sets, a fully stocked bar, and top NYC food trucks, there's something for everyone!

Meet Our Artists
Who's on your list? Explore the 120 game-changing artists exhibiting with us at Brooklyn Navy Yard this May.
Have a peek at our exhibitor list.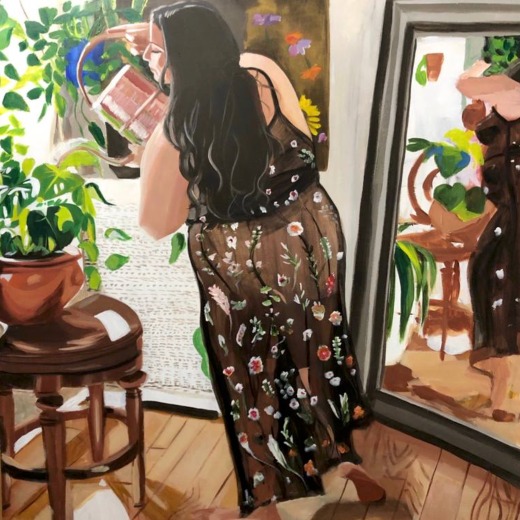 "Backstage at the Drag Show" – Front Entrance Installation by Artist NONAMEY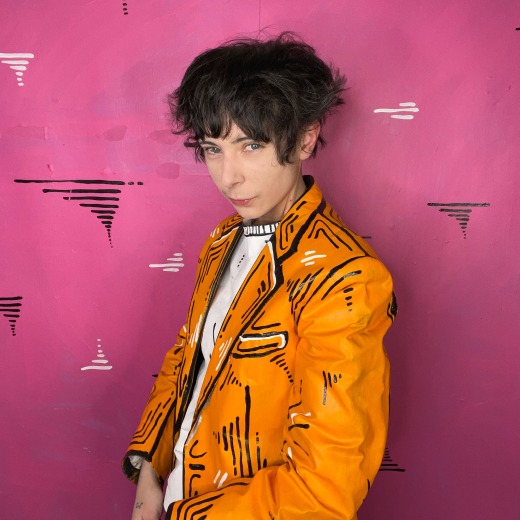 Nonamey's immersive installation, "Backstage at the Drag Show", offers a glimpse into the behind-the-scenes world of Drag, showcasing the dressing tables of a Drag King and a Drag Queen, with hanging dresses, suits, shelves of shoes and purses, and various accessories. The three-dimensional sculptures are made from recycled cardboard and painted thrifted clothing, with each sculpture appearing as two-dimensional drawings within a walkable space.

Through this installation, Nonamey celebrates the art form of Drag and explores their own gender expression as a trans, two-spirit individual. "Backstage at the Drag Show" serves as a direct commentary on the anti-drag and anti-LGBTQIA2S+ legislation sweeping the nation. It recognizes both the importance of this art form in our cultural history and as it continues to evolve today.
"In my work, I hope to present the absolute joy of Drag, from the clothing to the private moments one may take before taking the stage. The art form of Drag has crossed cultures and continents for centuries, and I firmly believe it must continue today through each of our fifty states." – NONAMEY
New Futures Brooklyn Class of 2023
Sacha Carlos – Raps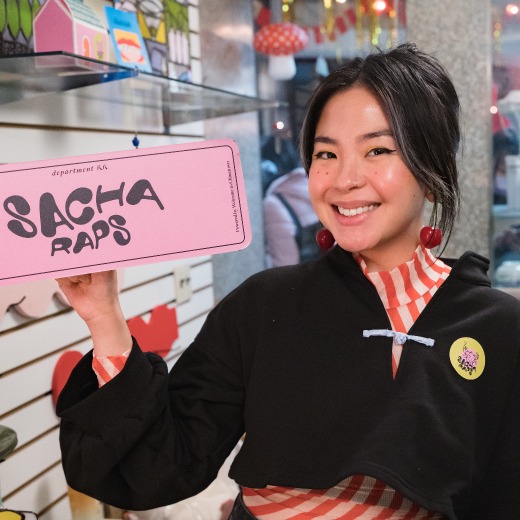 Sacha ('sa-tcha') Carlos – Raps is a Filipina immigrant and self-taught artist based in Brooklyn. She specializes in stained glass, printmaking and illustrations. Her art practice is her rebellious demonstration against the good immigrant binary and the post-diasporic expectations for "first gens". Through figurations and visual narratives, Sacha aims to provide memoiric totems that embrace the kaleidoscopic inner self and the absurd. It will always be an invitation for communal interaction and dialogue.
Arthur Midianga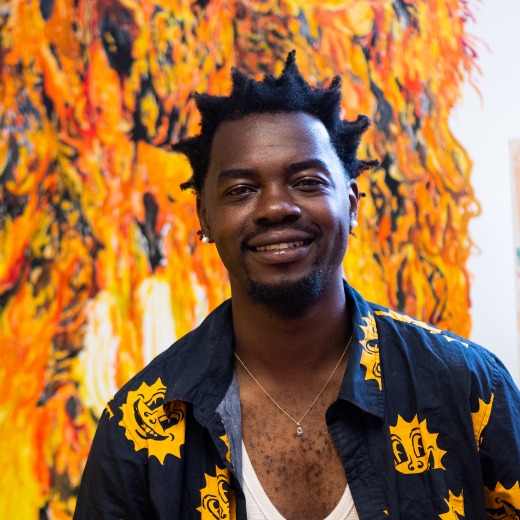 Arthur Midianga is a Kenyan American expressionist based in Brooklyn, NY. Passionate about his craft from an early age, he is returning to the art world with a vengeance after working on Wall St for the last few years. After a decade long hiatus, he hit the scene in April 2021 with an exhibition at the Canvas in Soho, NY. Through each brush stroke, his art allows him to become an extension of his ancestral history, amplifying the voices of the unheard. His works has been exhibited across the world from Barclays Center with WNBA NY Liberty to Miami (WYN 317), NYC, Kansas City, and Portugal. 
David Zheng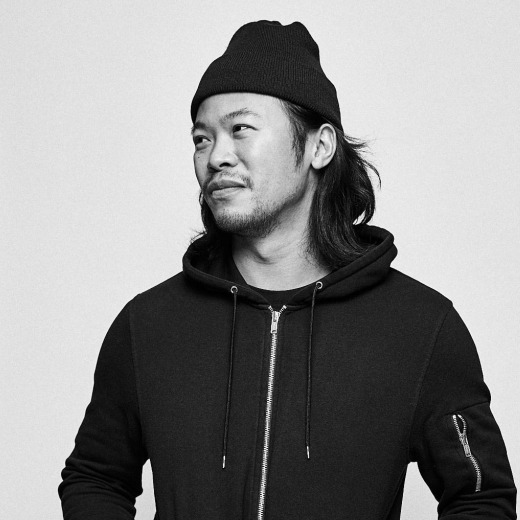 David Zheng – Born and raised in the Lower East Side of New York City, David's photographs are an observation into the dynamics between the environment and those who inhabit them. Working primarily with analogue photographic materials and processes, David's curiosity is shaped by the interaction between the materiality of a photograph, and the constant negotiation between chance and control.

Best known for his black and white analogue work and photo books, he has published three photo books, several of which are held in library collections such as the Metropolitan Museum of Art, New York Public Library, and the Center for Book Arts.
---
AN EXPERIENCE UNLIKE ANY OTHER
---
"Studio Dialogues I" – Presented by The Brooklyn Navy Yard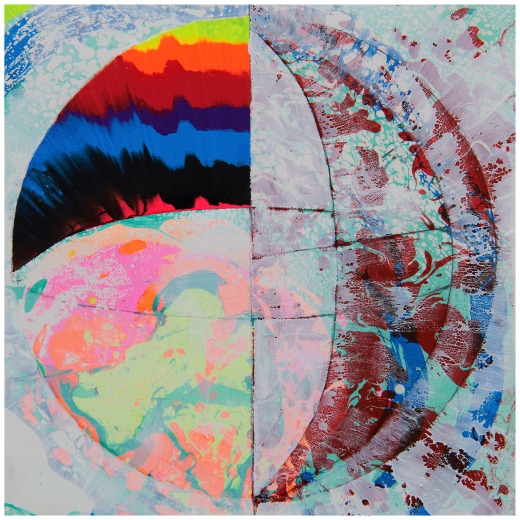 "Studio Dialogues I"
Get ready to be captivated by Studio Dialogues I, a group exhibition curated by The Exhibits & Programs Department at the Brooklyn Navy Yard. Featuring the works of four Yard-based artists, Millie Benson, JC Cancedda, Minku Kim, and Jackie Meier, this exhibition is a must-see. Explore Benson's stunning paintings inspired by recent advances in space telescopes, or Cancedda's striking photographs that showcase the beauty found in adversity. Kim's oil paintings offer a glimpse into psychological spaces with parallel brush marks and rich colors, while Meier's work merges the geometric and organic in an unexpected way.
"Everything Will Be Ok" by Juri Rhyu – Presented by Arts Gowanus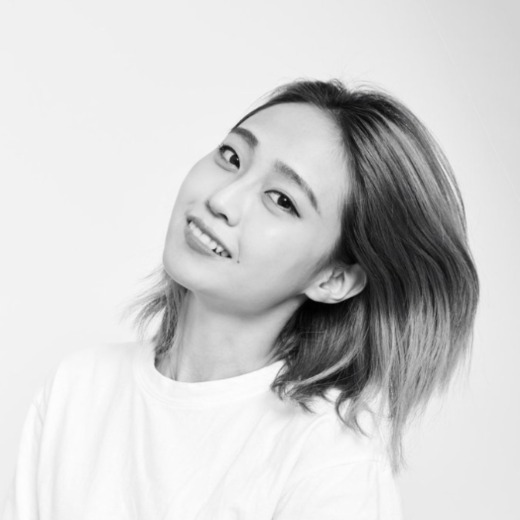 Discover the hidden gems of Brooklyn's arts community with Arts Gowanus! As a not-for-profit organization, they work tirelessly to support and promote local artists and sustainable art practices.
Immerse yourself in the world of Juri Rhyu's installation "Everything Will Be Ok" and witness the magic as she captures the intricate nuances of universal emotions and offers a comforting haven to all those who experience her work.
Aliyah Bonnette Presented by Bed Stuy Art Residency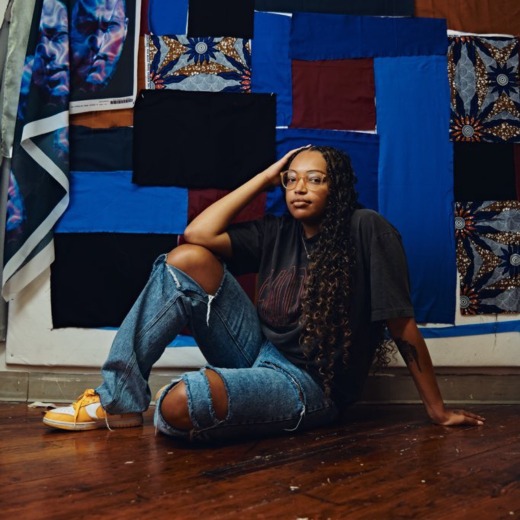 Aliyah Bonnette (@sweetpeachlee) is a featured artist of BSAR. She taught herself the process of quilting to connect with her ancestors and construct stories of blackness, femininity, and sexuality. Learn more about her work here.
Bed Stuy Art Residency is a Brooklyn-based live-work space for artists to create, explore, and connect. For the past seven years, they have supported artists in their artistic endeavors. Learn more here.
3walls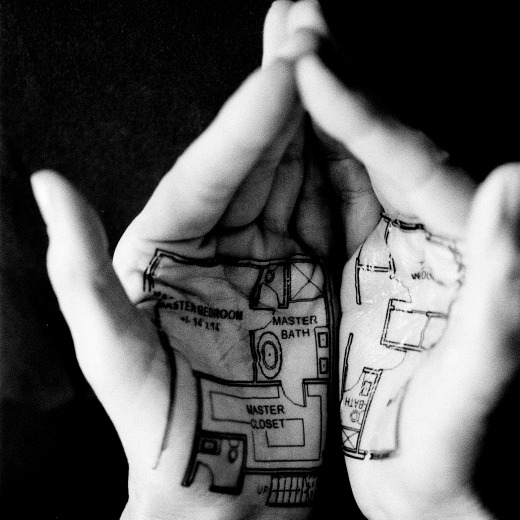 Founded in Brooklyn over ten years ago, 3walls promotes the work of talented local artists. 3walls makes significant, excellent and affordable art available through pop-ups and private consulting.
This year, 3walls is proud to sponsor two exceptional artists at the fair: Re McBride and Reid+Factor, a collaborative effort between Margaret Reid Boyer and Jodie Factor.
The Other Store x Magic Castles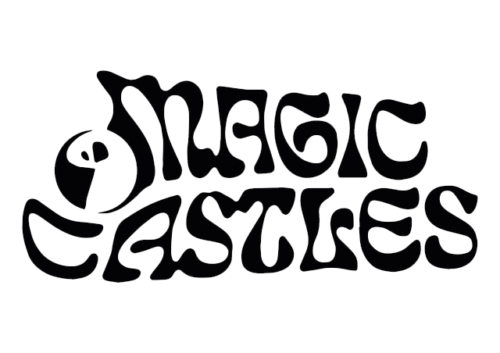 Step into the soon-to-be-launched mystical merch shop in collaboration with the 'never-ending band of misfits' that is Magic Castles, exclusive to our 2023 global fairs. Discover a limited edition line of shoppers, tees, and caps designed with magic and art in mind. Prepare to be spellbound.
The Taskrabbit Installation Station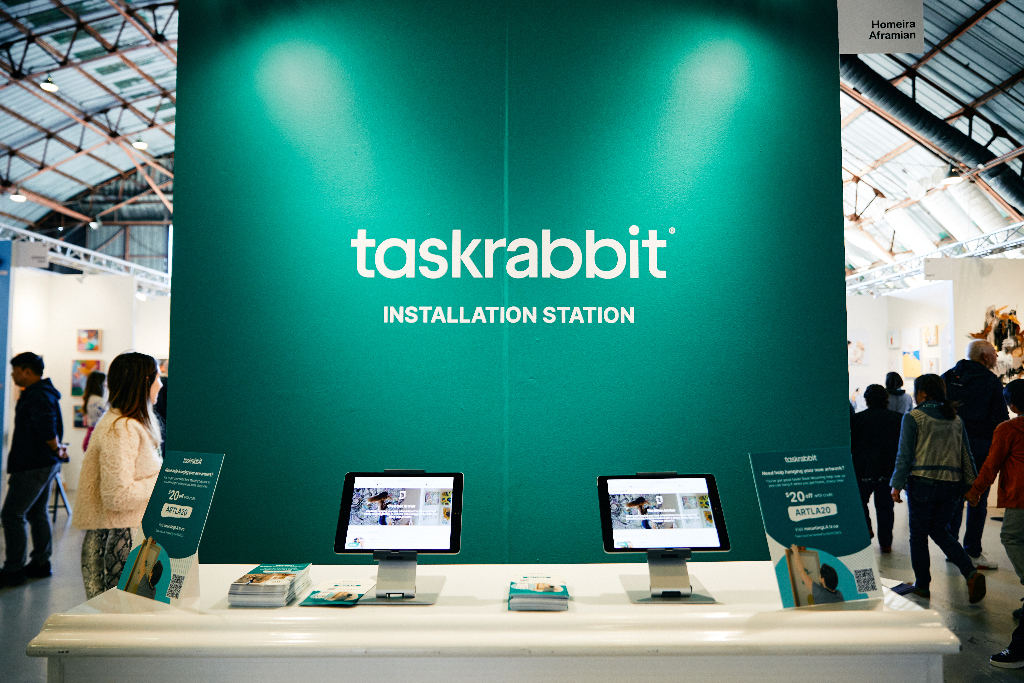 Visit the Taskrabbit Installation Station to get connected with skilled Taskers who can hang your artwork and help bring your home decor visions to life!
Find them next to our payment desk to receive an exclusive $20 discount to help you hang your new piece.
Swing by the outdoor lounge area where you'll find delicious eats from some of Brooklyn's top eats.
Coffee Partner: Citizen Caravan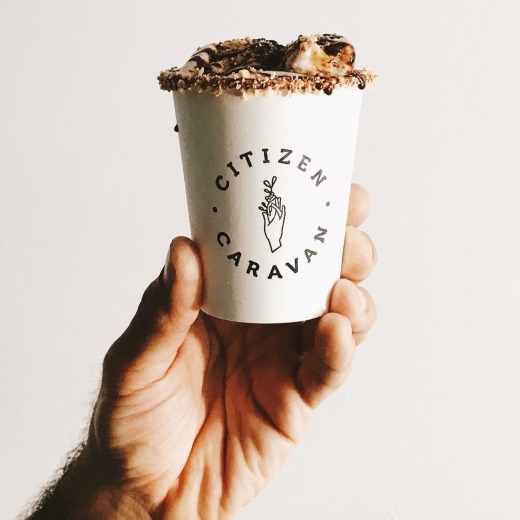 Get your caffeine fix and more at Citizen Caravan! They will be serving up their unique beverages and other goodies.
At the fair Thursday through Sunday,
Mom's Momo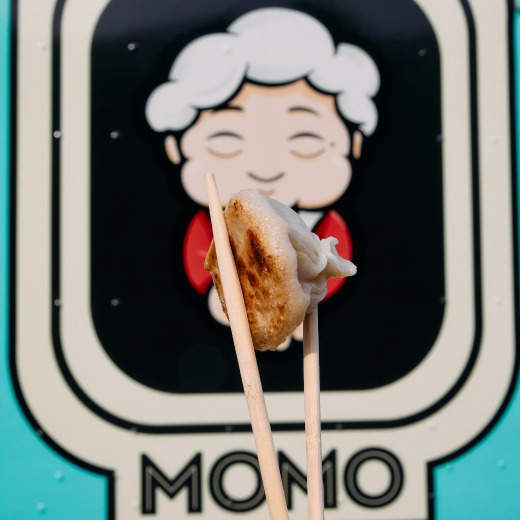 Feeling adventurous? Try authentic handmade Tibetan momo dumplings by Mom's Momo.
At the fair Thursday through Sunday.
Empire Barbeque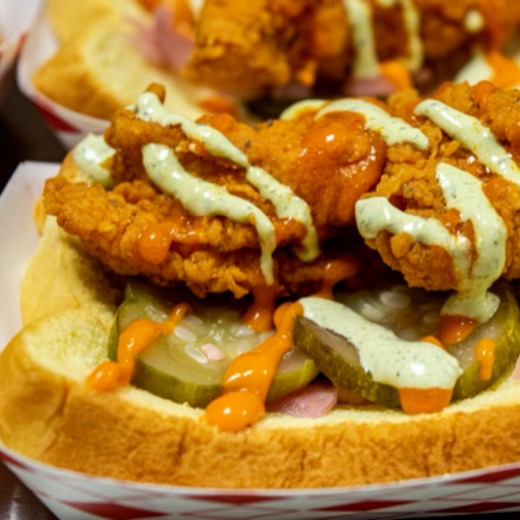 Experience the best meal on wheels with Empire BBQ.
At the fair Thursday through Sunday.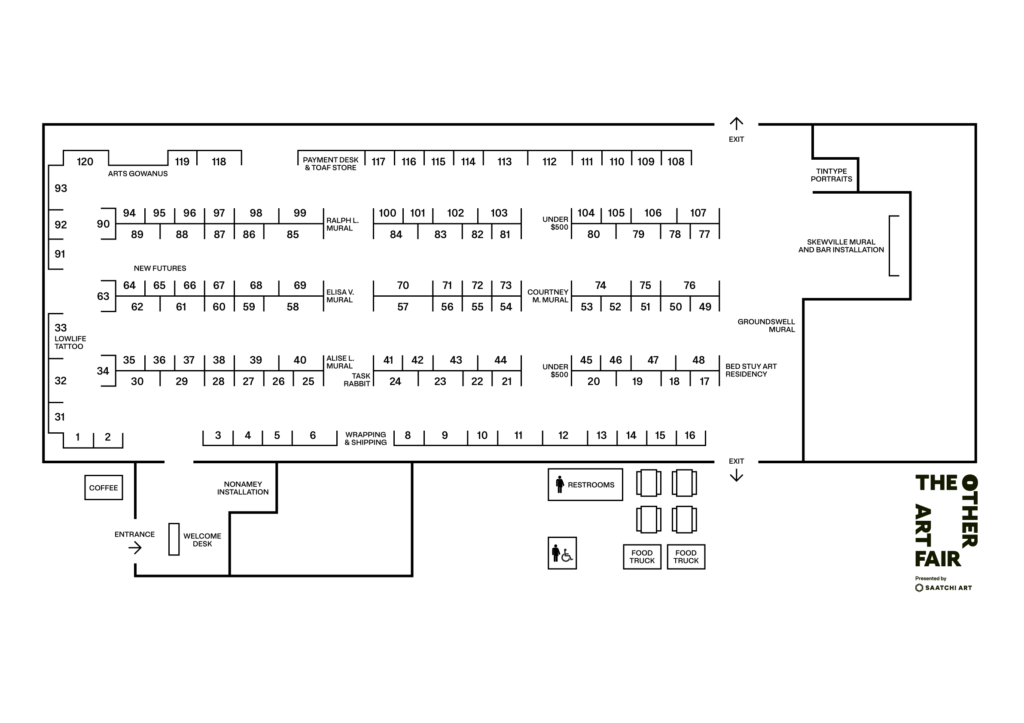 ---
More Surprises Inside
There's so much more in-store. Experience performances, installations, and other mysteries unlike anything you've seen before.