PLAN YOUR DAY
AT THE OTHER ART FAIR BROOKLYN
Here you'll find all the information you need to help plan your day (or days!) at The Other Art Fair. We're known for our immersive art experience, and we can't wait for you to experience just that this November 4-7 — from interactive sculpture displays, murals, installations, live DJ sets, refreshing cocktails from BOMBAY SAPPHIRE®, and food vendors, there's something for everyone and more!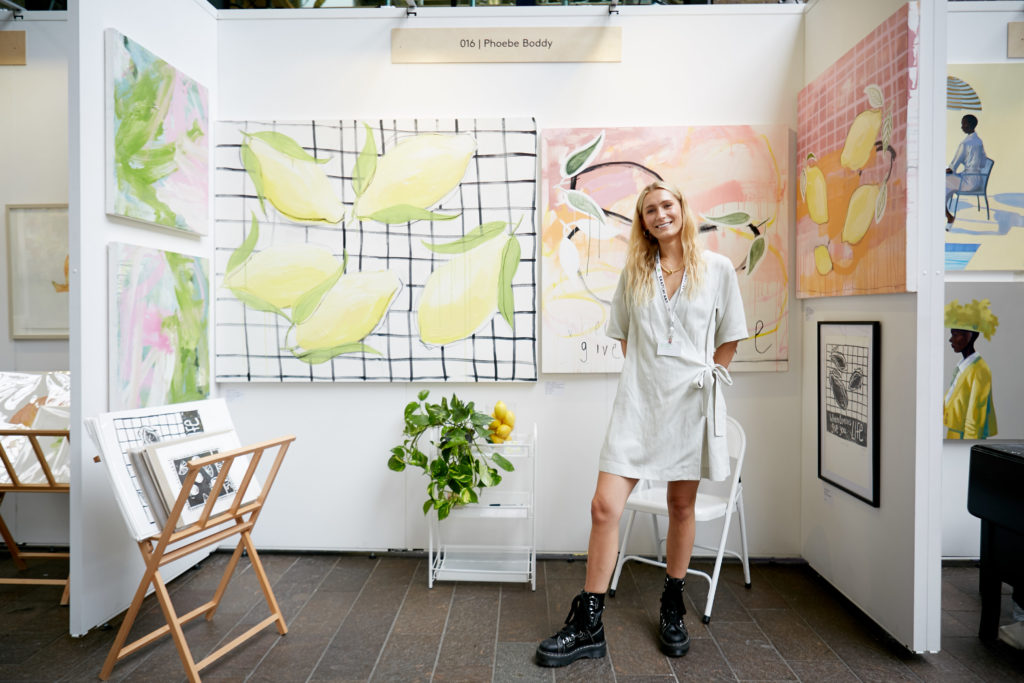 SHOP ART BY EMERGING ARTISTS
Browse original and limited edition artworks by 130 independent artists, each hand picked to exhibit at The Other Art Fair by a selection committee of art world experts. Discover artworks starting from $100 and in a variety of different mediums – there will be something for every budget and taste!

Plus with free wrapping at the Fair, you can walk away with your new favourite artwork on the very same day.
ARTIST LIST LIVE SOON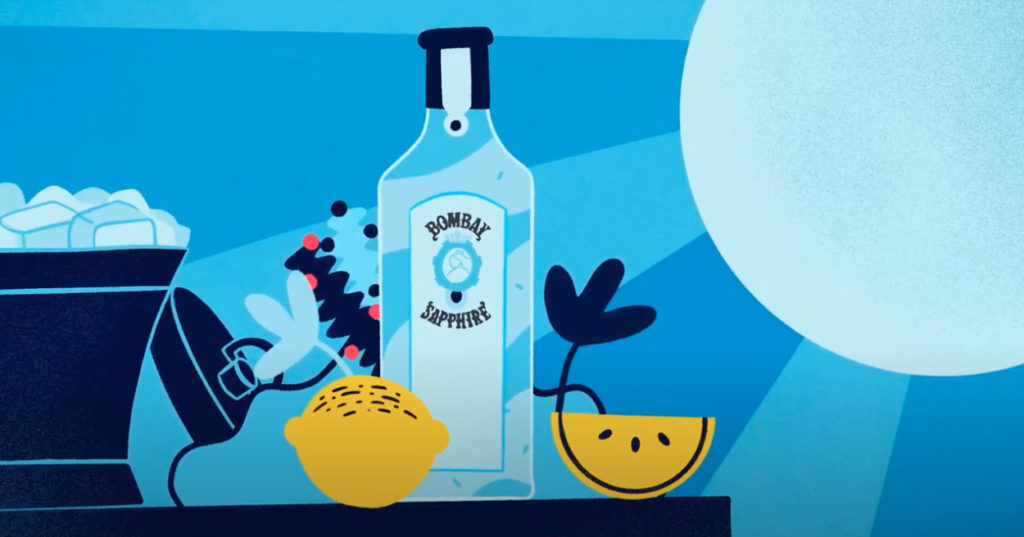 CUSTOM BOMBAY & TONIC COCKTAILS
Every drop of BOMBAY SAPPHIRE® gin provides the perfect creative canvas for experimentation. Visitors can enjoy delicious cocktails compliments of BOMBAY SAPPHIRE—choose from three custom cocktail recipes, each a unique twist of the quintessentially classic Gin & Tonic.
---
AN EXPERIENCE UNLIKE ANY OTHER
Immerse yourself in these interactive art experiences and unique installations at The Other Art Fair Brooklyn.
Hand Poke Tattoos by Bluestone Babe
Back by popular demand, Brooklyn's favorite Rosa 'Bluestone Babe' Perr returns to The Other Art Fair to hand poke tattoo her much loved, beautiful designs onto our visitors.
No advanced booking available. Tattoos to be given on a first come, first serve basis. Visitors must have a Fair ticket in order to be tattooed in the Fair.
Bluestone Babe's flash sheet and price list to be announced soon!
The Illustration Corner Presented by Society6
Society6 present four of New York's most exciting illustrators, who will be taking over a corner of the Fair on Thursday, Friday, Saturday and Sunday. Collect your free 60 second bespoke illustration from the Illustration Corner, while stocks last.
The Artist Line Up:
Coming Soon!
Saatchi Art Curator Tours
Book your free 30-minute tour, led by Saatchi Art curator India Balyejusa.
Thursday, November 4:
7pm-7.30pm
'Ones To Watch'
Friday, November 5:
7pm-7.30pm
'Focus on Photography'
Saturday, November 6:
2pm-2.30pm
'Focus on Prints'
Sunday, November 7:
2pm-2.30pm
'Focus on Originals'
Simply head to our ticket page and book your free tour ticket in the 'Add-Ons' section. Tour ticket is only valid with a Fair entrance ticket.
Music & DJs Presented By
8 BALL RADIO
8 Ball Community is a volunteer-run collective that produces art, publishes media and creates opportunities to share cultural programming. We exist to promote educational exchange, cultural growth and contribute to media autonomy. We are a base for people of all identities and backgrounds to come together, collaborate, create and learn. We broadcast radio and tv shows, publish and collect zines made by volunteers and anyone else who needs the platform.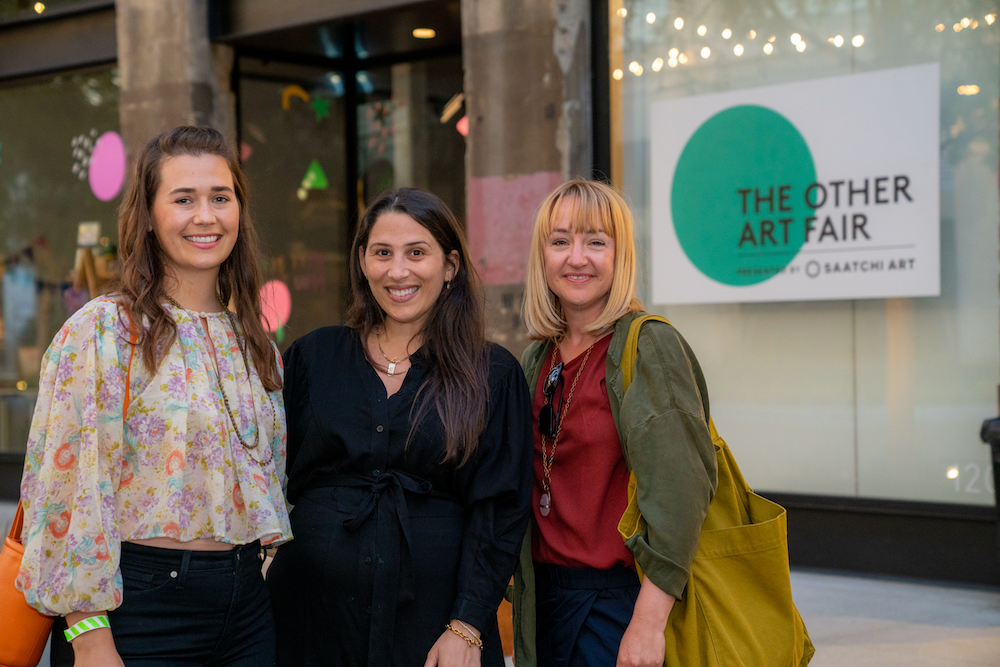 Join in on the fun this November 4-7 at Greenpoint's Brooklyn Expo Center
Tickets are live for The Other Art Fair Brooklyn and start from $18 and include two BOMBAY SAPPHIRE Gin cocktails (must be over 21 years old).
BOOK NOW
CURATED EXHIBITIONS
Alongside the 130 independent artists exhibiting at The Other Art Fair, we've teamed up with a variety of Arts partners, non-profits, and organisations, each presenting their very own curated pop-up exhibition within the Fair.
ArTech Collective
Founded by AHRC NYC, ArTech Collective provides opportunities for artists with intellectual and developmental disabilities to develop and express themselves through inclusive, innovative and accessible approaches to traditional and new media.
New Futures Brooklyn 2021
Meet the Brooklyn recipients of The Other Art Fair New Futures: Class of 2021 at this Fall edition Fair.
As part of the Fair's continued mission to break down traditional barriers of the contemporary art world, New Futures is designed to launch the careers of talented emerging artists through prizing that includes free exhibition space and mentorship
FUEL UP & INDULGE
Head to our Bar & Food area to enjoy refreshing BOMBAY SAPPHIRE cocktails and delicious food options!
BOMBAY SAPPHIRE Cocktails
Enjoy 2 free BOMBAY SAPPHIRE cocktails with your ticket to The Other Art Fair. Pick up your drinks tokens at the Front Desk when checking in and head to the central bar to grab your delicious drinks.
Must be over 21 years old to redeem the offer. Please have valid proof of identification ready when checking in at the Front Desk. 
Fair Bar
Purchase beer, wine, and soft drinks at the central BOMBAY SAPPHIRE bar.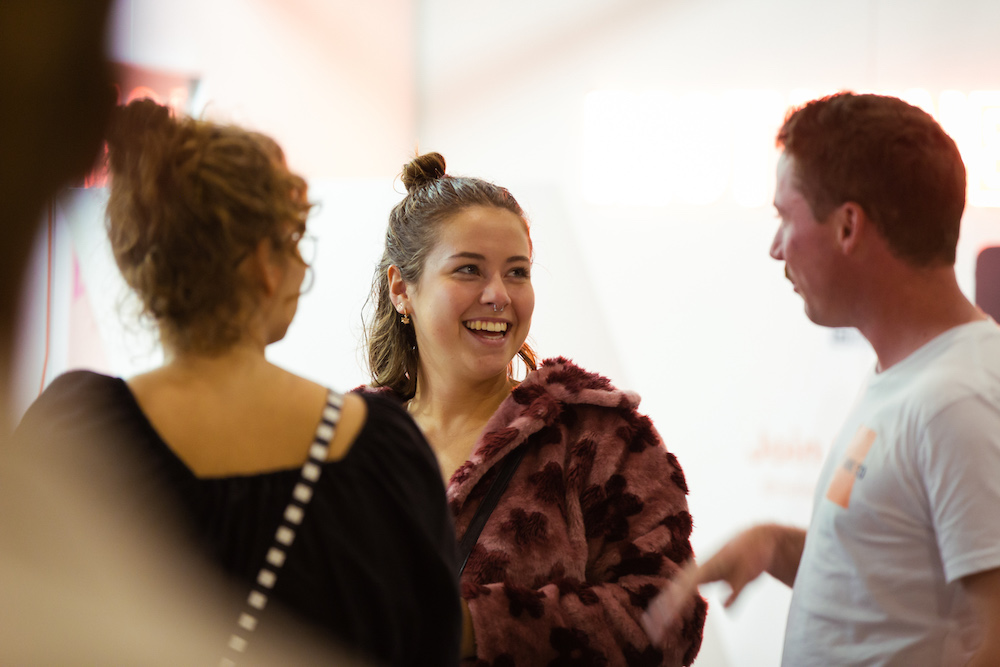 DON'T MISS OUT – TICKETS LIVE
Book tickets for The Other Art Fair Brooklyn, November 4-7 at Greenpoint's Brooklyn Expo Center. Tickets start from $18 and include two BOMBAY SAPPHIRE Gin cocktails (must be over 21 years old).
BOOK NOW
FAIR MAP
– COMING SOON –
Navigate your way through the Fair with our map. Click on the image below to enlarge.
Can't find what you're looking for? Come and ask us at the Front Desk
VISITING INFORMATION
VENUE INFORMATION, OPENING TIMES, AND GETTING HERE
BOOK TICKETS
TICKETS ARE NOW LIVE FOR OUR FALL EDITION FAIR.